What Is the Best Employee Time Tracking Software for Your Business?
When you think about the most valuable asset to your company—you think about your HR team. They are the ones who take care of your staff, as well as the wellbeing of your company, on multiple levels. From employee recruiting and making sure they are the right fit for your business to saving the company time and money, as well as keeping the employees satisfied, productive, and motivated—the job of HR professionals never comes easy.
A regular occurrence in businesses, however big or small, is countless wasted working hours, which translates to losing money. It affects the business, as well as employees. Wasted hours lead to diminished productivity and motivation for the employees, increased work expenses for the company, and an overall unpleasant work atmosphere. Statistics show that around 10% of employees waste more than three hours of work every day, which adds up to 15 hours of wasted valuable company time each week.
The days of forgetting to check in and relying on your employee's vague memory of their working hours are over. Most companies can enjoy the benefits of time tracking software, which is reliable, easy to use, and efficient. It will save you a lot of money and help you keep track of the actual work being done at a specific time, as well as keep your employees focused and efficient.
Every company has different needs and requirements, but almost every type of business can benefit from having an employee time tracking software. Considering all of the differences in size and the type of business the company is in, etc., we've listed ten of the most highly ranked software solutions you can use.
What Are Some of the Best Features of Employee Time Management Software Solutions?
Employee time tracking software offers a lot more than just tracking the time needed to complete the task at hand. Some present a wide range of incredible functions that boost your staff's productivity levels and save time and money wasted on manual tasks by doing them automatically. These functions also provide the necessary precision.
Here are some of the most important features employee time tracking software provides:
Billing. When your employees are piled up with work, they tend to forget to check in and out, which creates confusion about the billable hours. Most time tracking applications turn hours spent working on projects into invoices with so much as one click. That way, you never have to worry about the precision of the collected data when it comes to billing a client or paying your employees—everything is black and white, clear and simple.
Managing projects. Time tracking software helps employers keep track of what their employees are doing, how the project is coming along, or how much time they spend on each part of it, which allows them to organize future tasks in a more productive way. It also allows employees to track time on their individual tasks and learn how to organize themselves better.
Reports. Most, if not all, time tracking applications collect data automatically and use it to make reports that allow employers to have a clear picture of their teams' productivity. It saves hours of updating endless Excel tables and sheets, which are often inaccurate.
Easy communication. Time tracking software features allow you to communicate with your team more efficiently and easily. The feature is integrated into the software, so it saves time and effort needed to go to another application. It helps you keep track of your team and follow the progress of your project.
Top 9 Employee Time Tracking Software Solutions
If you are in the market for an employee time tracking software that will save your company valuable time and money, the list we compiled is well worth checking out. In no particular order, the best ones are:
Harvest

RescueTime
Hubstaff
Toggl
DeskTime
Wrike
TimeCamp
Clockify
Zoho Projects
Harvest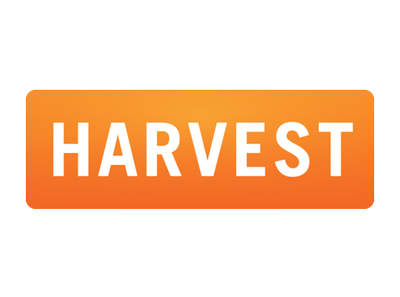 Source: Harvest
The biggest asset of Harvest software is that, beyond tracking all of your employees' activities and the time spent on every assignment or project, it gathers all of the data and creates a unique report that shows you what your team has been up to.
The most important services Harvest provides are:
Time tracking of your employees' activities, individually or in groups
Visual reports based on the collected data that permits you to effectively plan all of your future activities
Ability to send the invoices to your clients after finishing the project, without having to pay additionally for the software to do so
A gentle reminder to your clients sent automatically in case they forget to pay in time
RescueTime

Source: RescueTime
RescueTime has a useful feature that allows you to categorize the sites that you visit as productive and distracting, depending on your line of work. That way, the application makes sure you don't spend too much time on websites that waste your time, and you can focus on those that are useful for your work. You can also create your own list of assignments and goals, as well as the timeline for their completion, and the app will keep you on track.
This app is mostly recommended to employees and freelancers who want to manage their time better because it doesn't send information about employee activity to employers.
The most important services RescueTime provides are:
Automatic categorization of your activities into productive and unproductive, raising awareness of your own performance
Reminders of the tasks that need finishing based on your customized plan and timeline
Weekly reports
Hubstaff

Source: Hubstaff
The main feature that differentiates Hubstaff from other time tracking software solutions is the fact that it can track the time of the employees' working hours even when they are out of the office. This specific service is quite valuable for jobs that include frequent travels. By using a GPS system, employers can keep track of everything, from the exact time spent on the road to the time it took an employee to finish the job.
The most important services Hubstaff provides are:
The ability to adjust to companies whose employees travel as part of their job
The service of payment through the software
GPS tracking
Toggl
Source: Toggl
Toggl is one of the easiest and most well-rounded applications to use for time-tracking. It offers a variety of services, such as effortless time tracking, the ability to adapt to a variety of web applications, and elaborate options that include idle time detection. On top of that, you can access most of the features and use all the core functions for free.
The most important services Toggl provides are:
Easy tracking—tracks time across desktop, mobile, and web applications with just one click
A free plan without diminishing the quality
A wide variety of options
DeskTime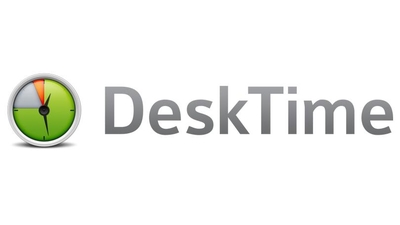 Source: DeskTime
DeskTime combines the features of multiple top-notch applications—Time Doctor and Rescuetime. It provides the service of effective time tracking, management, and productivity analysis of Time Doctor and raising productivity awareness of RescueTime. It allows you to customize them as well, according to the needs of your specific business.
The most important services DeskTime provides are:
A comprehensive dashboard—track daily activities, paid time off, sick leave, and overtime in one tab
Detailed assessment of your productivity by calculating the time you spend on websites that are not categorized as productive for your business
Regular reports on your productivity
Wrike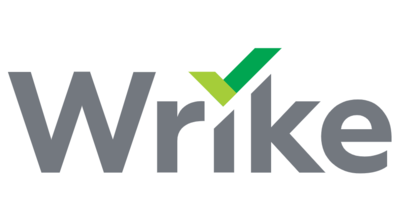 Source: Wrike
Wrike prides itself on having an astonishing range of features you can use—most of all, on its easy setup and usage. When it comes to this app, no training is necessary. Everything is clear, tidy, and simple to understand and use. Although it is on the expensive side, the quality of service and the variety of functions is well worth the price.
The most important services Wrike provides are:
Customizable dashboard you can tailor to your needs
Notifications, live editing, and dynamic reports
Time management of both projects and ongoing tasks
TimeCamp

Source: TimeCamp
TimeCamp offers all of the useful features expected in a time tracking software, such as simple manual and automatic time tracking, monitoring, and sending invoices. In addition to that, what makes TimeCamp stand out among other similar applications is its ability to integrate with other applications, such as project management software, which allows you to import your previously made tasks and track time without too much trouble.
The most important services TimeCamp provides are:
A variety of features, from time tracking to invoice sending
Simple, personalized reports
Ability to connect to other applications and simplify the time tracking operation
Clockify

Source: Clockify
Clockify is well adapted for both teams and individual workers, and it provides users with the service of timekeeping and reporting. It allows you to communicate with your team effectively during working hours and also keep track of every employee individually. It is simple and adaptable, not to mention free of charge!
The most important services Clockify provides are:
A wide variety of timekeeping, managing, and billing features
Simple and easy to use
Adapted to teams and individual employee activity equally
Zoho Projects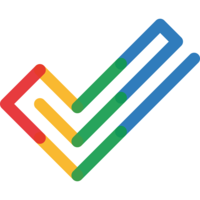 Source: Zoho Projects
Zoho Projects is a well-rounded application that provides fantastic features at a low price. It is simple and doesn't take much time to set up and use, even if you don't have a project manager on hand.
Zoho Projects is also practical in terms of communication and collaboration—it offers different tools that can help you communicate with the staff without having to switch to another application. While this software solution saves a lot of time and is practical, it is better adjusted to smaller businesses with fewer employees.
The most important services Zoho projects provides are:
Time management, time tracking, and communication
Adaptability to complex projects
Simplicity to use and navigate, with a clear display of functions you can use
A free tier offer for an acceptable price
How To Decide Which Employee Time Tracker Software Is the Best for Your Needs?
Now that we have gone through the specifics of each software that caught our expert eye, we can single out the unique features that separate them from all the countless other time tracking software solutions out there. We can also give you a breakdown of the tools that are not the best fit for particular business needs.
Here are the most important advantages and disadvantages of the products we've reviewed:
| | | |
| --- | --- | --- |
| Software Solution | Best For | Not So Good For |
| Time Doctor | Time and employee monitoring | Advanced tracking |
| Harvest | Small and mid-sized businesses that need mostly time tracking | Batch-assigning time |
| RescueTime | Individuals who want to track and improve personal productivity | Assigning tasks or sending information from employers to employees |
| Hubstaff | General time tracking | Advanced reporting structure or customization |
| Toggl | Basic time-tracking needs | Companies that require more integrations, functionality, better flexibility, and invoicing |
| DeskTime | Calculating employee productivity and efficiency | Employee privacy |
| Wrike | Simple task tracking | Budget |
| Clockify | Big teams that need a good time tracker and timesheet | Companies in need of more advanced management tools and invoicing support |
| TimeCamp | Tracking client billing time, combining with other applications | Setting up—requires some effort to start tracking |
| Zoho Projects | Basic project time tracking | Managing big companies with hundreds of employees |
What Are the Benefits of Using Employee Time Tracking Software?
There are numerous advantages of using employee timekeeping software, whether you own a big or small business or are looking for a way to boost your productivity and learn how to manage your time better. It can facilitate your life and help you focus more on the bigger picture, as well as manage your staff.
Take a look at the list of the greatest advantages of staff scheduling software tools:
Increased productivity. If you know how much time your employees need to finish a particular task, you will be better suited to rearrange obligations and prioritize certain activities
More accurate billings and quotes. Your clients will appreciate the accuracy of the time estimated to finish the project, as it decreases the chance of making an error. When it comes to billing the client or making an estimate on the time it takes to finish a particular task, every minute counts
A better freelancer payment plan. Apart from employees who are on a payroll, almost every company needs to hire a freelancer once in a while. With time tracking software, you will always have a clear picture of the time it takes them to do a job and pay them accordingly
A better insight into the status of your projects. With time tracking software, you don't have to run around frantically to check on the status of a project every time your client calls. The software allows you to see instantly how the project is going and filter it if your company has multiple departments
Making realistic project schedules in the future. Companies often miscalculate the time and resources needed to complete a certain project, which means that they last several weeks or even months longer. That reflects poorly on the company. With time tracking software, you can always have a clear image of how long certain tasks last so that you can assign more people to do it or provide more time for its completion in the future
Should You Be Using Employee Time Tracking Software?
Every company needs some type of HR software solution, and if you are debating whether you need this kind, here are some questions you need to answer first:
| | |
| --- | --- |
| Do I need to track time on tasks and projects? | If you can't account for the hours your employees spend on each activity, you should consider investing in this software. |
| What features do I need? | Consider all of the segments you need to cover before you choose the right option for yourself. Some companies need simple features; others require more advanced ones. |
| Is the software easy to use? | Make sure that the application is easy to use even with basic knowledge—otherwise, it can become tiresome. |
If you decide to go for one of the software options we suggested, we guarantee you will be satisfied. No matter the size of your company, we are sure you will find an option that suits you best. If you want to know more about our favorite HR software solutions, feel free to check out our HR software knowledge base.