What Is the Best AI Recruiting Software for Your Business?
Artificial intelligence is capable of assisting your HR department in many ways—from sourcing to hiring the best applicants in the talent pool, AI tools can relieve you of lots of stress.
Being that many AI recruiting software solutions are nothing but a good sales pitch, you may come across some difficulties finding the right one for your business.
Knowing how hard it is to find an adequate HR tool in a packed market, we've dedicated ourselves to discovering the fittest solutions for businesses of all sizes. No matter how many employees your company has, your HR team deserves to have the best AI recruiting software that will save them lots of time and nerves.
Top 11 AI Recruiting Software Solutions
If you're on the lookout for something that will assist your HR in many different ways, you should check out the 11 best recruiting AI tools on the market. We've spent many hours researching these solutions, and we are pleased to say that they are the most outstanding ones.
Check them out:
MyInterview

Source: MyInterview
MyInterview is one of the best AI recruiting software solutions on the market. The company uses artificial intelligence to allow recruiters to review candidates more efficiently. MyInterview is an excellent choice both for small businesses and large enterprises. It is going to help you save lots of time and hire top talent.
| | |
| --- | --- |
| Pros | Cons |
| Is free of charge Allows for excellent quality video and audio | Can improve customer support service Can experience technical issues |
Pymetrics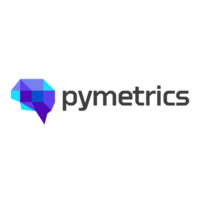 Source: Pymetrics
Pymetrics uses AI in the most creative way—the company develops certain tests that work like video games, which you're supposed to give to your employees. Once they're done with the test, AI creates a candidate that's a perfect fit for the role. In line with the results, you can search for the ideal applicant for the given position.
| | |
| --- | --- |
| Pros | Cons |
| Is super easy to use Provides thorough instructions | Isn't too accurate Has some glitches |
Eightfold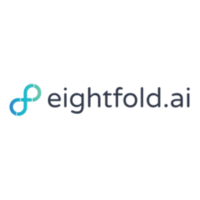 Source: Eightfold
Eightfold utilizes AI in a brilliant way. The platform uses artificial intelligence to navigate career site visitors to the appropriate position for each individual. Eightfold is capable of identifying the perfect candidates for your business, encouraging all companies to turn candidate hunt into a competitive advantage.
| | |
| --- | --- |
| Pros | Cons |
| Has a proactive development team Has excellent customer support | Lacks in-depth analytics Lacks customization |
Paradox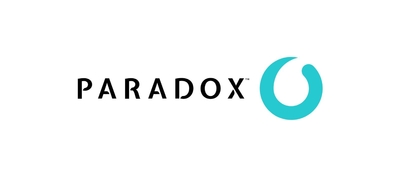 Source: Paradox
Paradox is one of the best solutions on the market if you're looking for a time-saving solution. The platform has its own chatbot called Olivia, which can answer some of the candidates' most relevant questions during the hiring process. Many vendors use Olivia to screen and capture candidates.
| | |
| --- | --- |
| Pros | Cons |
| Provides an excellent communication method Is easy to use | Struggles with answers sometimes Lacks some important features |
XOR

Source: XOR
XOR is a chatbot solution that is capable of assisting your HR in many different ways. The chatbot can schedule interviews and reply to messages via email, text message, WhatsApp message, or career site. It allows for efficient candidate screening. If your goal is to retain talent and hire more effectively, XOR is the right option for you.
| | |
| --- | --- |
| Pros | Cons |
| Has an excellent customer support team Is multi-functional | Lacks some important features Lacks a switch from online to text messaging |
Loxo

Source: Loxo
Loxo uses AI to help you source talent more effectively. It has a unique database of over 530 million people, which you can utilize in your hiring processes. Loxo combines its CRM with an ATS, allowing for effective recruitment. If you're looking for an all-in-one platform, Loxo is going to be the perfect fit for your business.
| | |
| --- | --- |
| Pros | Cons |
| Provides help with implementation Has excellent features | Isn't too intuitive Doesn't store job records |
Hiretual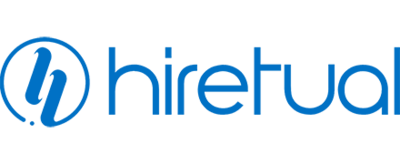 Source: Hiretual
Hiretual has a unique platform that helps your HR team source some of the best applicants for your business. The system also allows you to reach out to the candidates and figure out who would be the fittest for the given position. By taking data from the web, this recruiting AI tool will save your HR department lots of time and nerves by helping them create a shortlist of the best applicants.
| | |
| --- | --- |
| Pros | Cons |
| Provides an easy way to find candidate information Is easy to use | Has trouble integrating with ATSs Doesn't give all features without a premium account |
Textio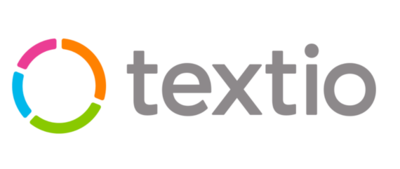 Source: Textio
Textio is the perfect fit for your business if you're looking for some assistance with writing job descriptions. Artificial intelligence can help you choose the right words for each description in line with the latest standards. Depending on what you're looking for, Textio will adjust the copy so that it reaches only the candidates your business needs.
| | |
| --- | --- |
| Pros | Cons |
| Allows for legal compliance Removes gender bias in descriptions | Is expensive Lacks popularity on the market |
HireVue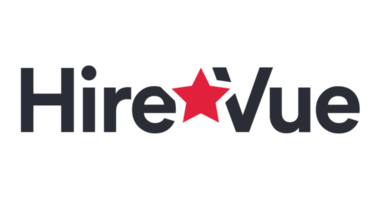 Source: HireVue
HireVue (formerly AllyO) is going to become your best friend if you're on the lookout for a unique AI-powered HR chatbot suite. Your recruiting team will have much more time on hand if you choose this AI recruiting software. HireVue is capable of sourcing, screening, and scheduling candidate interviews, which will ultimately result in cutting costs as well.
| | |
| --- | --- |
| Pros | Cons |
| Is easy to use Has excellent customer service | Has some glitches Lacks some features |
Seekout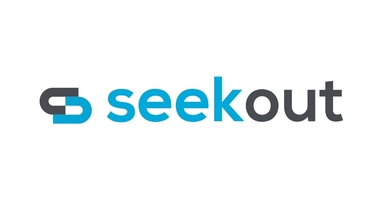 Source: Seekout
Seekout's artificial intelligence can aid the well-being of your business in multiple ways. Based on the given job description, Seekout is capable of creating a custom shortlist for applicants who you can reach out to through the platform as well. The platform comes with a database of 500 million people, which you can utilize in line with your needs.
| | |
| --- | --- |
| Pros | Cons |
| Gives talent location insights Has an excellent search function | Can be expensive Comes with some broken links |
Fetcher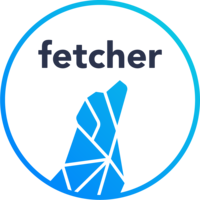 Source: Fetcher
Fetcher's AI-powered software is capable of taking your job requirements into consideration and utilizing the information to find the best candidates for your business. Once the platform finds an adequate talent pool, you can get in touch with all candidates either through email or text message.
| | |
| --- | --- |
| Pros | Cons |
| Comes with a LinkedIn plug-in Provides efficient ease of use | Doesn't integrate with all ATSs Makes it hard to locate email conversations |
Why Using Recruiting AI Tools Is Important
If you want your HR team to be the most effective and to contribute to the growth of your business, you need to relieve them of the unnecessary stress. Tedious tasks can be completed far more quickly by recruiting AI tools, which allow your team to focus on more important aspects of the company.
Artificial intelligence isn't here to take over the world—its current purpose is to make the lives of human beings easier by automating certain tasks. You want your HR team to be ready for new challenges at all times, but how can they be ready if they have to spend weeks searching for candidates?
As soon as you allow recruiting AI tools to do the hard work in your stead, your entire team will be more rested and focused on what matters most.
What Are the Benefits of Using AI Recruiting Software?
AI recruiting software solutions can help your business in many different ways, the most notable ones being:
Your HR won't have to schedule interviews anymore. Your HR team has to figure everything out on their own and think about how long each interview will take and when they will have time for it. When you introduce AI recruiting software to your business, this won't be a problem anymore. The software does the work automatically, relieving your HR of any further headaches.
AI recruiting software will help you convert career site visitors. People who visit your business' career site aren't likely to apply for an open position right off the bat. If you introduce an AI-powered chatbot to the page, the likelihood of their applying will increase. This is because chatbots can answer visitors' questions, which will lead candidates to become conversions.
AI recruiting software will boost your referrals. Since artificial intelligence is always one step ahead, it is capable of going through your job requirements, scanning your employees' profiles, and suggesting who your employees should refer to. Your recruiters won't have to do a single thing to make this happen, meaning that they can dedicate more time to other tasks.
Candidate re-engagement was made possible. Your applicant tracking system is packed with top-quality candidates who didn't make it to the final step, for one reason or another. As soon as a new, more suitable position is open, AI recruiting software can find those applicants in the blink of an eye and re-engage them. It would take ages for your HR team to do the same job, so that's why you need recruiting AI tools in your business.
Talent sourcing has been made easy with AI recruiting software. Research can take ages to complete, and every HR department in the world knows it a bit too well. Finding the right candidates is no easy feat—you have to search through hundreds of underqualified ones before you get to the gems. AI recruiting software completes this task with ease. It analyzes different databases and looks for top talent based on your job requirements.
Recruiting AI Tools—Precautions
Whenever you're about to introduce a new solution to your business, you need to be aware of its dangers and downsides as well. No matter what you want to implement, you should know that everything is flawed.
Although this doesn't mean that artificial intelligence will steal anyone's job or cause an apocalypse, you need to pay extra attention to the following things:
Humans, not machines, should be the decision-makers. Even though artificial intelligence has progressed significantly over time, humans are irreplaceable. Your AI recruiting software could suggest three top candidates out of which one is underqualified. Machines make mistakes, so it's necessary to have an actual person in charge of the final decision-making process.
Don't expect AI to do everything in your stead. Artificial intelligence can't replace human beings. Although we use it daily and perhaps believe we don't need a human customer support representative on the other side of the screen, we still need human contact. Machines can't resolve all of our problems, no matter what they are. AI recruiting software's knowledge is limited, so don't rely on it to perform anything too complex.
Don't allow your AI recruiting software to take over the entire hiring process. Your candidates need to feel cared about, so if they spend their whole interviewing process with a machine, they won't be too happy. You have to dedicate some time to applicants and see how everything is going for them.
Over the past few decades, many people have been saying that machines would take over the world and that humans would be unnecessary for any job out there. We all know by now that this isn't possible. The truth is, no matter how advanced technology gets, we shouldn't rely on it to the point of no return.
It's an excellent thing to introduce recruiting AI tools to your business, though only as long as you treat them as tools. The point isn't to replace your HR team with AI but to help them focus their time and energy where it's more needed.
Choosing the Best Recruiting AI Tools—A Buying Guide
Recruiting AI tools can vary in features depending on what particular software offers. An AI-powered chatbot won't have the same features as AI recruiting software that sources candidates and helps with screening.
Chatbot Features
Chatbots have been on the market for a while now. Although they haven't changed much, their features and overall knowledge have advanced. There are plenty of features you'll find in a chatbot intended for recruitment purposes.
| | |
| --- | --- |
| Feature | Why it's important |
| CRM integration | One of the most crucial features an excellent chatbot can have is the capability to integrate with a CRM platform. This way, it will add to the overall well-being of workflow automation. |
| Pre-training | If you decide to get an AI-powered chatbot, you should make sure that it's pre-trained. Training this machine could take a long time, so if you don't have much of it, it will do you more harm than good. |
| Conversational capabilities | One of the main reasons as to why you would get a chatbot is to convert more effectively. If someone visits your career page and asks the chatbot a question that it doesn't understand, you might lose a potential candidate. |
| Learning | Your chatbot needs to do lots of learning along the way. Determining who's the right candidate for the business is no easy feat, and that's why you need to make sure that the chatbot consumes as much data as possible. |
AI Recruiting Software Features
If you want to get your hands on an excellent AI recruiting software solution, you should make sure that it has the following features:
| | |
| --- | --- |
| Feature | Why it's important |
| Screening | Achieving a 100% screening rate is nearly impossible unless you have adequate AI recruiting software. With this type of solution on hand, you can create a shortlist in the blink of an eye. |
| Automation | Using recruiting AI tools, you can speed up the entire hiring process more than you can imagine. Each hiring stage can be automated in accordance with your needs, which will save your recruiters' time and energy. |
| Insights | Excellent recruiting AI tools will allow you to analyze all the insights. This provides your business with more actionable data. Everyone knows that you should base your decisions on analytics, as they are the most reliable source. |
How to Be Sure You're Making the Right Choice
Before you decide to buy AI recruiting software, you should ask for a product demo and prepare your questions. If you don't want to regret your choice, it would be a good idea to sit down with your team and see what you're looking for in a recruiting AI software solution.
In case you don't have an idea about what you should ask your vendor, we suggest that you use some of the following questions:
How many employees does your biggest client have?
How many employees does your smallest client have?
Do you use any metrics to determine the accuracy of your AI recruiting software?
How can I interact with your recruiting AI tool?
Can my employees interact with the tool?
WIll candidates have any difficulties interacting with the tool?
Can you tell me more about how your dataset is trained?
Where exactly does the data come from?
How long does the implementation process take?
Which metrics do you think are crucial for the success determination?
Who can I turn to if I have any additional questions?
In case the vendor is capable of answering all of the listed questions with ease, you probably won't make a mistake. If they can't provide satisfactory answers, however, don't worry—there are plenty of other recruiting AI tools on the market. Finding a suitable one for your business won't take too long.
If you want to find the perfect AI recruiting software for your company, just think about what features you need it to have. Talk to your HR team and find out what they're having the biggest trouble with—it should give you a good idea of what you should be looking for.
To have the best experience with AI recruiting software, we suggest you pick one of the above-listed recruiting AI tools, as they are the most advanced solutions on the market.
If you're looking for other types of HR software, check out our page to find out more!