What Is the Best Applicant Tracking System for Your Business?
We've done our diligent research and found the best applicant tracking systems for businesses of all sizes. Having put hours of research into ATS, we guarantee you won't be disappointed by the following solutions:
Lever

Source: Lever
The team behind Lever made sure that the design of the platform is top-notch. You will experience no difficulties using Lever, as it's highly intuitive and provides a well-organized user interface. If you're looking for a unique set of tools, this platform will provide like no other. Our favorite feature is Lever Nurture, as it allows for excellent engagement.
| | |
| --- | --- |
| Pros | Cons |
| Is super easy to use Is mobile-friendly | Lacks calendar synchronization Doesn't provide essential integrations |
Avature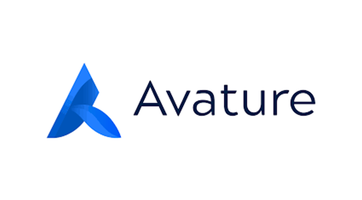 Source: Avature
Avature is the best applicant tracking system on the market for those who want their ATS to be fully customizable. You are allowed to change just about anything—from recruiting workflows to customizing dashboards and executive workflows, you can adjust the platform in accordance with your needs.
| | |
| --- | --- |
| Pros | Cons |
| Allows for customization Provides consulting services | Doesn't offer a free trial Has too many manual steps in the workflow |
Workable

Source: Workable
What's unique about the Workable applicant tracking system is that you can get access to over 400 million applicant records, which narrows down the amount of research you have to do. No matter the size of your business, Workable will perform just as seamlessly. It allows for customization, which is what any business needs.
| | |
| --- | --- |
| Pros | Cons |
| Allows for emailing directly from the platform Provides excellent reporting functionalities | Lacks unique features Doesn't provide great customer service |
BreezyHR

Source: BreezyHR
BreezyHR is one of the easiest applicant tracking systems to use. With the most intuitive interface, it is no surprise that the ATS has thousands of users. This solution is the best choice for small and medium-sized businesses that value simplicity and intuitive navigation above all.
| | |
| --- | --- |
| Pros | Cons |
| Provides exceptional customer support Provides a user-friendly mobile app | Doesn't have excellent UI Doesn't have flexible pricing plans |
iCIMS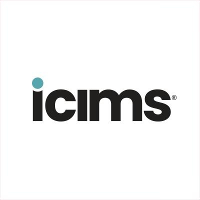 Source: iCIMS
As one of the first SaaS companies introduced to the market, iCIMS has got a lot to offer. The company's applicant tracking system is like no other—it is perfectly suitable for both small and medium-sized businesses, as well as for larger companies. If you're looking for an ATS with a proven record, iCIMS should be your top choice.
| | |
| --- | --- |
| Pros | Cons |
| Allows you to store all communication Lets you schedule multiple interviews | Doesn't provide seamless navigation Is built for active candidates only |
SmartRecruiters

Source: SmartRecruiters
SmartRecruiters offers a one-of-a-kind applicant tracking system that's perfectly suitable for larger businesses looking to acquire the greatest talent in the pool. The company is best known for its fantastic customer support reps who always look forward to receiving feedback from their clients.
| | |
| --- | --- |
| Pros | Cons |
| Documents the entirety of hiring processes Provides excellent analytics | Can be slow Doesn't allow for data exports |
ClearCompany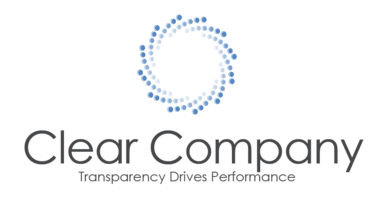 Source: ClearCompany
ClearCompany is best known for its exceptional customer service, as well as its unique feature set. The moment you start using this ATS, you will have significantly better hiring experiences, performance management, and seamless onboarding. One of ClearCompany's best features is automated reporting that ensures excellent maintenance of EEO and OFCCP compliance.
| | |
| --- | --- |
| Pros | Cons |
| Offers affordable pricing plans Provides real-time updates | Takes a long time to resolve issues Has a complex interface |
RecruiterBox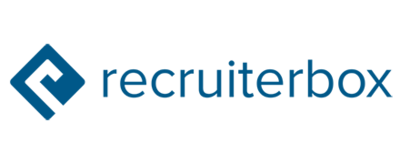 Source: RecruiterBox
RecruiterBox is the perfect applicant tracking system for small and medium-sized businesses. The system allows you to perform all sorts of actions—import candidate resumes, customize hiring processes, post job openings on social media, and so much more. RecruiterBox integrates with some of the most popular platforms, such as Slack and BambooHR.
| | |
| --- | --- |
| Pros | Cons |
| Provides excellent UX Allows for internal referral tracking | Lacks responsive customer support Isn't the most affordable solution |
Pinpoint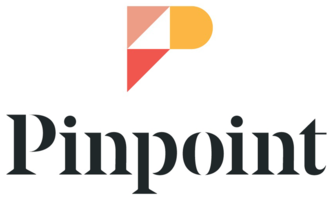 Source: Pinpoint
Pinpoint has one of the newest applicant tracking systems on the market, which places itself among the most exceptional ATS solutions. Being the most modern ATS, Pinpoint uses the latest technologies to stand out and provide ultimate efficacy. If you have a small business, Pinpoint will gladly grow together with you.
| | |
| --- | --- |
| Pros | Cons |
| Provides access flexibility Offers great features for small firms | Doesn't provide free trials Might be confusing for beginners |
Greenhouse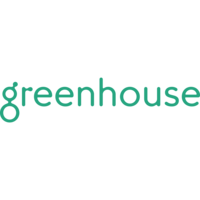 Source: Greenhouse
Greenhouse is one of the most popular applicant tracking systems for businesses of all sizes. The company's partner ecosystem allows for the use of third-party applications without getting any additional charges. Greenhouse boasts plenty of clients, some of which are Airbnb, HubSpot, and Pinterest.
| | |
| --- | --- |
| Pros | Cons |
| Provides efficient ease of use Allows for easy integrations | Provides support only via email Lacks some crucial tools for analytics |
Why Your Company Needs an Applicant Tracking System
HR departments have done the majority of their work manually for as long as we can remember. In today's day and age, there are plenty of modern solutions on the table that can relieve your HR team and help them focus on more important aspects of the business. Getting on board with these solutions, such as applicant tracking systems, is not a matter of choice, but need.
Picking the right ATS for your business is not an easy task—there's a lot that goes into making that choice. You need to understand what the benefits of an ATS are and why your HR department needs it.
The advantages of an ATS are numerous, but there are a few that stand out:
Candidate experience improvement—Once your candidates see how quickly and effectively you perform all of the hiring duties, it will enhance their experience. This will create an upfront, outstanding image of your company, which applicants will admire.
Time-to-hire reduction—Without an ATS, it would take ages before finding the perfect candidate for your open position. Applicant tracking systems automate all sorts of processes and build talent pools, which you can use to your advantage during future hirings.
Employer branding improvement—Applicant tracking systems are going to help you improve your employer branding like no other solution on the market. Being that the hiring processes are much quicker and easier to solve with an ATS, your candidates will be more satisfied with the overall performance.
Cost-per-hire reduction—As soon as you start using an ATS, you'll come to realize how much money you're saving. The more time you spend looking for candidates, the more money you spend, and applicant tracking systems are best known for their time-saving aspect.
Quality-of-hire improvement—Quality hires stay on the job market for a limited amount of time, so the more quickly you get to them, the better for the overall quality of your team. By reducing the time you need to find those candidates, applicant tracking systems will ensure that you get in touch with them before anyone else does.
CV-screening improvement—Applicant tracking systems will screen all of the CVs you receive much more quickly and effectively than recruiters. Having to do this job manually is a tedious task you shouldn't burden your HR team with—allow automation to take the lead.
How to Choose the Right ATS for Your Business
Plenty of applicant tracking systems are on the table—you can choose from thousands of different ones. How do you know what to look for, though? They can't be the same, and that's true—most of them have certain differences. Keep in mind that some differences are more significant than others—and that's what will help you form a buying decision.
Once you decide on getting an applicant tracking system, you should pay close attention to the following tips:
Pay attention to ROI. Even though applicant tracking systems are best known for being workflow tools with some built-in features, modern ones will also drive ROI through added value.
Look for the features you need the most. Applicant tracking systems tend to have hundreds of features, making it easy for you to lose focus. Sit down with your HR team and have a conversation about which features they think would be the best and most useful for your company to have.
Think about the future of your business. When picking an ATS, you need to make sure that it will be just as suitable for your business in the future as it is now. Your company will undergo certain changes, so it's your job to determine whether the ATS can support you throughout the process.
Listen to your team. Ask your HR team what they think should be improved in the hiring process. This will ensure that you have a good idea of what you're looking for in an ATS because your team understands each aspect of your company better than anyone else.
Look for time-saving features. Since the majority of applicant tracking systems come with a plethora of features, try to find one that can schedule interviews, onboard new employees, and other things that will relieve your HR team. You want to help them focus on more valuable things for your business in the long run instead of completing time-consuming tasks.
How Much Does an Applicant Tracking System Cost?
The price of an ATS can vary greatly, depending on how big your company is and what you need the solution to do for your business. Here's an example of annual pricing of an average ATS:
| | |
| --- | --- |
| Number of employees | Average pricing |
| 0–100 | $3,500/year |
| 100–250 | $10,000/year |
| 250–500 | $15,000/year |
| 500–1,000 | $23,000/year |
| 1,000–5,000 | $50,000/year |
Keep in mind that this is an example, meaning that it's not supposed to represent the actual annual price of a certain ATS. All of the listed prices can shift depending on what your ATS vendor values most.
Choosing the Best Applicant Tracking System—A Buying Guide
Applicant tracking systems can come with a great variety of features. Although the number may seem impressive at first, keep in mind that some features are more relevant than others.
When deciding on an ATS, look for the following features:
Career site—The majority of applicant tracking system companies make sure to keep candidate experience in mind when building the platform. This leads to their allowing you to create a career site, which is beyond helpful in showcasing your employer branding.
Social media sharing—With a single click, your applicant tracking system is capable of sharing your job posting all across social media networks. This is going to eliminate the need for manual reposting, which saves your HR lots of time and nerves.
Job distribution—Your applicant tracking system is supposed to ensure that you have access to as many job boards as possible. This is going to increase your reach like no other method.
Sourcing—The majority of applicant tracking systems will store databases in your stead, but that's not enough. You should be on the lookout for software that will assist you in sourcing candidates instead of just keeping them somewhere in the virtual space.
Video interviewing—This is one of the most important features if you don't want to waste much time on in-person interviews. Video interviewing will let you meet a lot more candidates and allow for more effective remote hiring.
Resume storage—Applicant tracking systems are responsible for storing all resumes you receive, which is perfect for your future pursuits. You will never lose track of any candidate if you have an ATS by your side.
What You Should Ask Your Vendor
Once you find an applicant tracking system that looks perfect for your business, ask the vendor for a product demo. This will allow you to learn more about the ATS, which will assist you in avoiding future confusion.
When the product demo takes place, you need to have your questions ready. Being on the same page as your vendor is crucial before you decide on an ATS. Have a conversation with your team about this—after all, they're more familiar with your company than anyone else is.
In case you're uncertain what to ask the vendor, we suggest the following questions:
Can I get to know your customer service representative?
Can your customer service representative explain the implementation process?
How can my other, non-HR, employees interact with your ATS?
Which metrics do you believe are crucial?
How do the metrics prove your ATS' effectiveness?
Will I be charged for integrating the rest of my recruitment tools?
Can you explain how this applicant tracking system enhances candidate experience?
What other features does this ATS provide?
Do you have a bi-directional API that allows for sharing information between the ATS and my HRIS?
If you are satisfied with the answers your vendor provides, we assure you that you won't make a mistake. In case the vendor can't provide you with an adequate response, don't worry—there are plenty of other applicant tracking systems on the market. You will find the right one for your business in no time!
Advice on Finding the Best Applicant Tracking System
Being that there are hundreds of different applicant tracking systems on the market, forming a buying decision won't be the easiest task in the world. If you keep your priorities straight, you'll realize which one's the most suitable in the blink of an eye.
It's important that you don't forget to make a list of the most relevant features you need in your ATS—this should narrow down your research and save you some time.
Keep in mind that your HR team is essential for the well-being of your business, both in the short and long run. If you don't get an adequate ATS, you'll burden your HR, and that's why you need to opt for this software solution.
Just like everyone else, your human resources employees can't work all day long. You need to think about what the priorities are and what you need your HR department to do. If you can get an ATS and relieve the team of unnecessarily long and tiring tasks, you shouldn't think twice before making that decision.
Whichever ATS you decide to choose, you won't make a mistake. Once again, think about the size of your business, the features you need the most, and the tasks you need your ATS to complete. As soon as you figure that out, the decision will form on its own.
If you are looking for the best HR tools on the market, check out our other software categories to find out more!