Top 9 Attendance and Payroll Software Packages To Streamline Your Business
Payroll is possibly the single most important function in HR and must be one hundred percent accurate. Whether your organization works in shifts or on a flexible-hours basis, tracking employees' work hours and paying them accordingly is crucial to maintaining productivity and financial health.
Remote work is becoming more common, so accurate attendance tracking and payroll control have become even more vital. HR departments now require accurate and verifiable methods of tracking work time and linking it seamlessly to their payroll function.
Stronger Teams has grown exponentially over the last 16 months, receiving over a thousand applications, video interviewing a hundred candidates, hiring fifty, and churning twenty. We've grown from a startup with a single employee to a team of 30 FTEs in that short period. We know how important it is to work with remote team members and ensure they are both productive and happy with their remuneration.
We looked at all the attendance and payroll software packages on the market and compiled a list of top solutions. We understand that your organization has unique needs, but we're confident that our reviews will help you make an informed choice.
The 9 Attendance and Payroll Software Packages for Your Business
We have tested and chosen the top ten attendance and payroll software solutions currently on the market:
UKG Pro
CriterionHCM
ADP Workforce Now
Paychex
Ceridian Dayforce
Namely
BambooHR
Replicon
QuickBooks
UKG Pro

UKG Pro is a global Human Capital Management (HCM) provider that offers a comprehensive solution to any organization's attendance and payroll software needs.
Apart from offering excellent attendance tracking and payroll functions, UKG Pro is an all-inclusive HR management package that also covers talent management, employee reviews, and recruitment.
The package is aimed at small to medium-sized companies and has a strong reputation for its support services. The attendance tracking function is app-based and available on all platforms.
Criterion HCM

Criterion HCM is a highly flexible and scalable attendance and payroll software solution, making it a great fit for organizations looking at expansion.
The system offers strong self-service functions and is capable of tracking mobile attendance. The payroll function is comprehensive and robust and customizable to your organization's needs.
Criterion HCM targets organizations of 200 to 2,500 employees and caters to industries with complex attendance payroll requirements such as construction and manufacturing.
ADP Workforce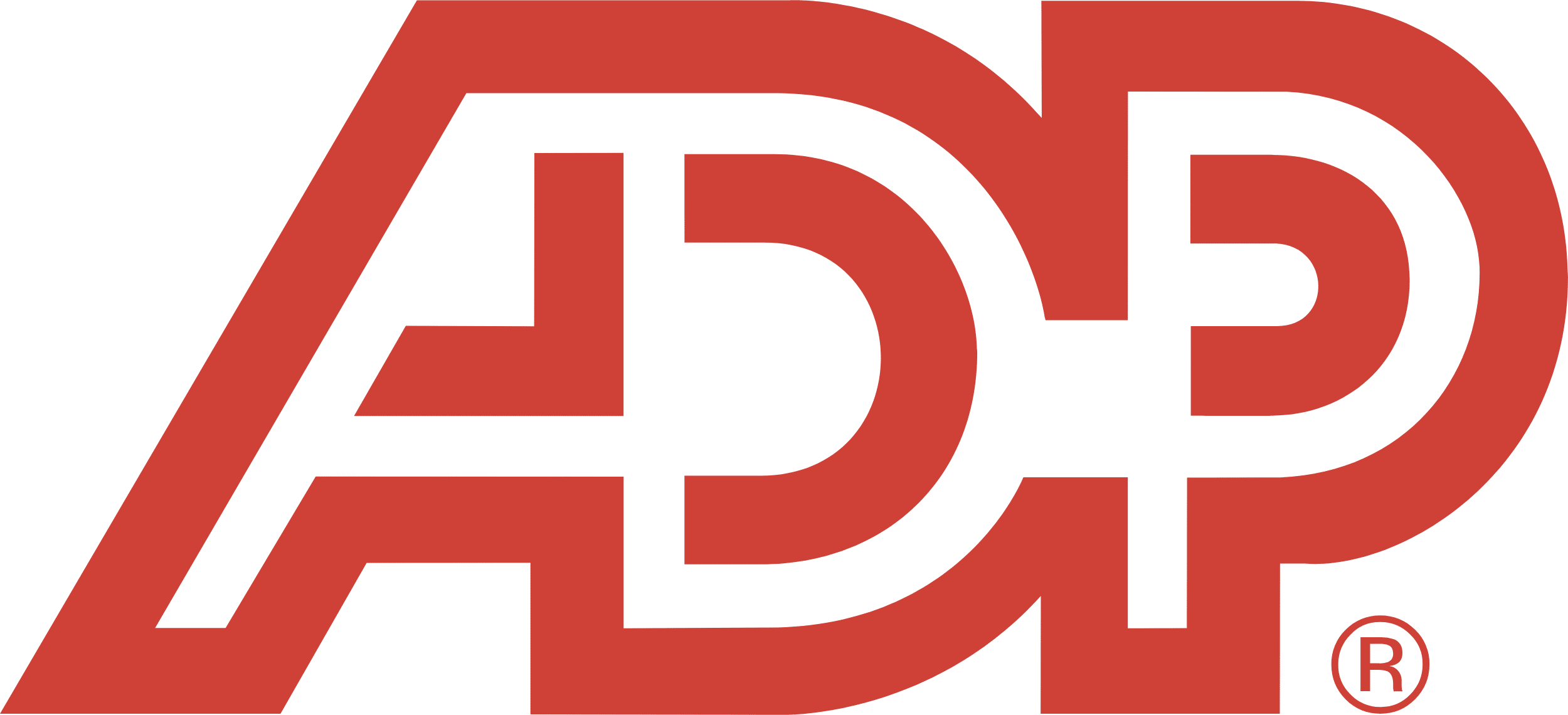 ADP Workforce Now is aimed at companies with fifty employees or more and is a complete HR package including payroll, attendance tracking, and all the other HR functions required for a medium-sized organization.
Both the time and attendance and the payroll suites offer all the functionality needed and include useful extras such as budgeting and forecasting, employee lifecycle management, and benefits management.
Users report ADP Workforce Now to be easy to use and supported by experts on all aspects of HR management.
Paychex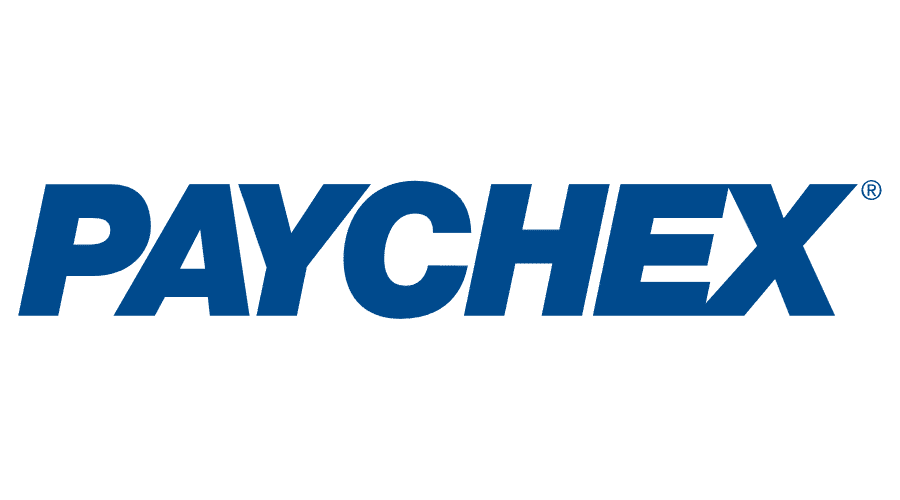 Paychex is an all-in-one HR management system with a strong attendance tracking and payroll function. Its features include iris recognition for contactless check-in, automated transfer of attendance data to all the other HR functions, and self-service scheduling tools to make workload management easier.
Paychex has earned a strong reputation as being highly customizable, meaning that you can create a bespoke solution for your organization's requirements. Users also report that Paychex is easy to use and that little technical knowledge is required to get the most out of the software.
Paychex is priced competitively and targets organizations of all sizes.
Ceridian Dayforce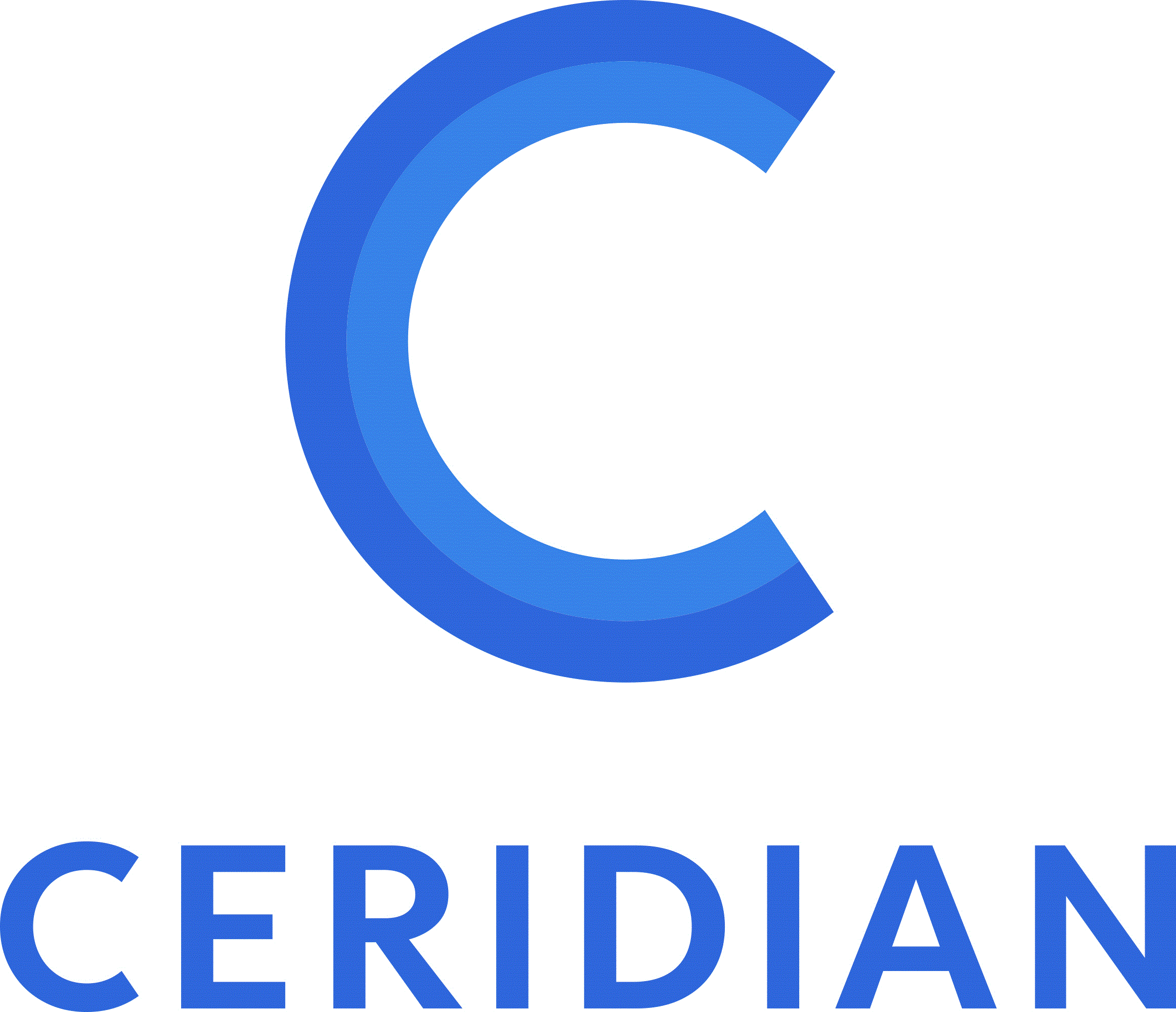 Ceridian Dayforce is a highly user-friendly and intuitive all-around Human Capital Management package that aims to "Make Work-Life Better".
Offering the complete range of HR functions, Ceridian Dayforce stands out for the level of support and training it offers clients and users, even extending to a dedicated Ceridian Education Center running webinars and workshops.
Although a complex system, Ceridian is well-liked by users for the comprehensiveness of its features which include leave management, overtime alerts for the HR team, and reporting tools to track absenteeism and sick leave trends.
Namely

Namely is an all-inclusive HCM platform designed for small to mid-sized companies. It offers benefits management along with its payroll function, as well as a wide range of customizable features to suit specific organizational needs.
While Namely's pricing model can make it an expensive option for larger organizations, this is balanced for smaller companies by the ability to set the system up to highly individual requirements and the flexibility in creating your look and feel for the system.
BambooHR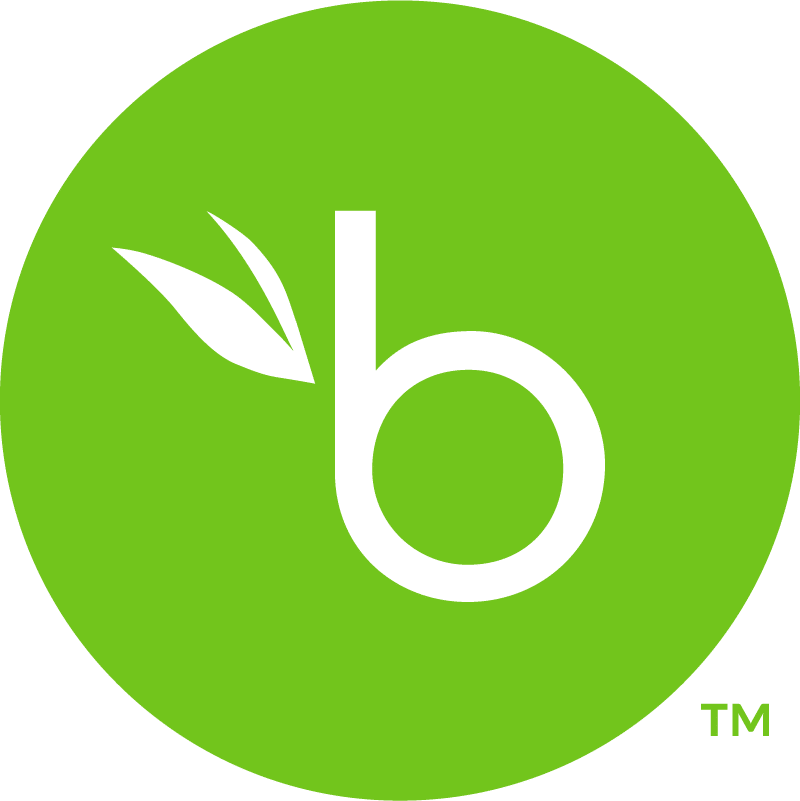 BambooHR is a regular poll-winner as an HCM package and offers the full suite of HR functions.
It is aimed at small to medium businesses and is cloud-based and supported by mobile apps across all platforms.
Users report that BambooHR is the ideal solution for businesses that want to move away from manual record-keeping and spreadsheets, offering easy setup and quick-to-learn functionality.
Its attendance tools offer self-service capabilities for employees to log their work time, edit hours worked on a project, and submit their attendance records to management for approval.
Replicon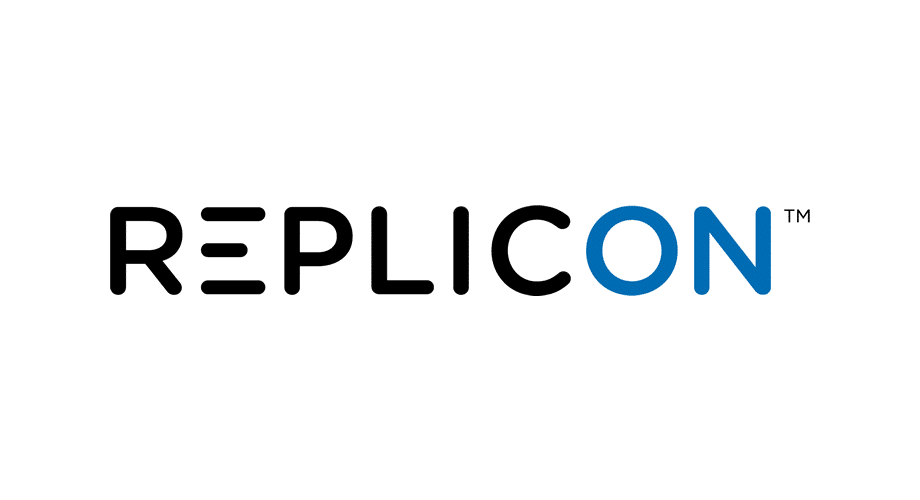 Replicon is targeted at small organizations and offers a simple-to-use attendance and payroll software solution.
As a cloud-based system with apps for mobile use, it is suited to the needs of today's work environment. The Replicon customer support network is well-respected among users and the package also features strong project management and tracking tools.
On the downside, users report that the initial setup can be a time-consuming process, but that this is outweighed by its user-friendliness once the tool is integrated into the workflow.
QuickBooks

Smaller organizations looking for a robust payroll solution are well served by QuickBooks, which is available as a downloadable product and an online platform.
QuickBooks is a household name in financial management, and its integrated TSheets attendance tracking solution offers excellent reporting capabilities.
In its standard form, it is accessible by up to five users at a time and is fully app-supported.
Attendance and Payroll Software Key Features
Attendance and payroll software should be a robust solution, allowing the HR department to streamline the bulk of their daily activities.
The solution should include the following features to ensure it fits the bill:
Clocking in and out
Payroll management
Work scheduling
Leave management
Automated paid time off (PTO) requests and approval
Tax filing and direct deposits
All-round compensation management
Cloud-based data storage
Employee self-service
Advanced analysis tools
Clocking In and Out
Attendance management is an obvious requirement in traditional office-based workspaces but becomes even more important as remote work develops as a more common practice. Attendance and payroll software should be able to clock employees in and out digitally regardless of their location.
Payroll Management
The data generated by the attendance tracking module must be integrated seamlessly into the package's payroll function. In the most powerful attendance and payroll software solutions, the payroll function automates all the work time-based compensation calculations and delivers a payment-ready payroll run.
Work Scheduling
Team rotas, shift allocations, and work-scheduling are linked both to compensation budgets and the productivity of an organization. Errors or miscalculations can result in the dangerous combination of overtime and missed production targets that impact sales and profits. Powerful attendance and payroll software includes work scheduling tools to ensure this is avoided.
Leave Management
Paid, unpaid, medical, and discretionary leave have a direct impact on remuneration, so an attendance and payroll software package should collate leave approved requests and calculate their financial impact for each employee.
Automated Paid Time Off (PTO) Requests and Approval
The days of paper-based leave requests being countersigned by a supervisor are long gone. Modern attendance and payroll software offers online leave requests and electronic approval for supervisors and managers. The process is then automatically logged against an employee's available leave and captured for the next payroll run.
Tax Filing and Direct Deposits
A comprehensive attendance and payroll software package will offer links to both tax authorities and an organization's banking services, automating tax filing and direct deposits to employees' bank accounts. This represents a major opportunity to reduce both the time taken for payroll runs and the risk of errors in manual data input.
All-Round Compensation Management
An employee's remuneration consists of many elements besides wages and tax deductions. Bonuses, commission, and benefits contributions may all need to be factored into payroll runs. Strong attendance and payroll software manages all these elements and also provides links to the organization's benefits providers to ensure that the contributions paid are also reflected on their systems.
Cloud-Based Data Storage
Many stakeholders may need to access attendance and payroll data at any time and across diverse locations. The most up-to-date attendance and payroll software packages are cloud-based, so the data is available wherever and to whomever necessary. Permissions can also be set to limit access according to specific needs.
Employee Self-Service
A Payroll Manager or Payroll Assistant has more important tasks than handling every employee request for information. Web- or app-based Employee Self-Service portals offer employees the opportunity to manage many of their attendance and payroll admin themselves, without having to wait for HR to respond. In practice, employees can upload electronic work records for management approval without HR's help.
Advanced Analysis Tools
Attendance and payroll software packages should offer analysis tools for an HR Manager to spot trends, issues, and anomalies in both attendance and remuneration.
The advantage of this for shift-based organizations is clear, but even salaried organizations with no overtime provision can benefit from the ability to analyze hours worked against output and productivity.
What Are the Benefits of Using Attendance and Payroll Software?
These are the most important benefits you will see from using attendance and payroll software:
Saving time and effort
Ensuring pay accuracy
Analyzing and planning
Ensuring compliance
Saving Time
Work records are the most important element of any payroll calculation. Payroll Assistants have to process vast amounts of data quickly and accurately, and the monthly payroll run is often the most time-intensive activity for an accounting department.
Any opportunity to automate the capturing and processing of work records results in time saved, which can be devoted to other strategic activities.
Ensuring Pay Accuracy
Inaccuracies in payroll calculations affect both an organization and its employees and can lead to severe financial distress for both parties. Well-designed and robust attendance and payroll software packages can ensure that mistakes are kept to a minimum.
Analyzing and Planning
Automated attendance and payroll software allows an HR Manager or a Senior HR Business Partner to generate reports to analyze hours worked and payroll trends and compare them with the organization's output and productivity. This in turn enables the organization to plan and manage its resources to deliver higher profits.
Ensuring Compliance
A powerful attendance and payroll software package will help an organization maintain all the records required by state or federal legislation and this ensures compliance at all times. Packages that offer automated tax filing also ensure that deadlines are never missed.
What Are the Challenges of Implementing Attendance and Payroll Software?
Implementing any new software package involves hurdles and barriers— attendance and payroll software is no different.
The key challenges to be expected are:
System configuration
Migrating data from the previous system
Training payroll staff and users
Ensuring data security
System Configuration
Setting up attendance and payroll software to meet an organization's exact needs takes time and, more importantly, planning.
As with all new systems, there is a strong temptation to load all the available modules, but this may result in the system slowing down or, worse, users becoming confused. Planning the organization's exact requirements means that an attendance and payroll software package will do exactly what the organization needs, no more and no less.
Migrating Data From the Previous System
Work records and payroll history encompass vast amounts of data, all of which must be transferred from the old system to the new attendance and payroll software without loss or corruption.
It would be possible to roll out a new system without migrating historical data, but this would render any trend analysis impossible and severely hamper business planning activities. Migrating historical data takes time and requires extensive testing and verification to ensure all the organization's history has been transferred correctly.
Training Payroll Staff and Users
All the stakeholders in the organization must be trained fully on how to use the new system. The top attendance and payroll software is designed to be easy to use and understand, but an HR Development Manager should arrange comprehensive training for all levels in the organization.
Ensuring Data Security
Cloud-based attendance and payroll software must be safeguarded to ensure the vast amounts of proprietary information cannot be compromised.
In addition to the security offered by the system itself, an IT Manager should install adequate encryption and safeguards within the organization's architecture to keep work records and payroll information safe.
Expert Tips for Deciding on the Best Software for Your Needs
The market is full of excellent packages at various pricing levels, so here are the things you should consider before deciding on which package is right for your organization:
What is more important: attendance or payroll?
Employee self-service versus HR control
Organizational expansion plans
Vendor support
What Is More Important: Attendance or Payroll?
Depending on your organization, one of these two elements may be more important than the other.
In an organization with a large shift-based workforce, for example, tracking hours worked may be the most significant contributing factor to payroll accuracy. In a sales organization with complex bonus, incentive, and commission structures, the payroll function in the attendance and payroll software may need to be more sophisticated.
Both elements are important as they work in tandem, but you can prioritize depending on your organization's structure.
Employee Self-Service Versus HR Control
An organization's requirements vary depending on its size, industry, and structure. Smaller organizations with fewer HR resources may need to hand over more control of attendance and payroll admin to their employees, whereas a larger organization may want a higher level of centralized control.
Organizational Expansion Plans
If your organization is expecting staff increases in the future, this should be a consideration in choosing attendance and payroll software. The system needs to be scalable enough to handle your future requirements, not just today's.
Longer-term goals such as the introduction of bonuses, commissions, or improved benefits schemes should also play a role in deciding which package is suitable.
Vendor Support
Depending on the extent of your IT department, the level of vendor support your organization requires should be a consideration. This also includes the choice between attendance and payroll software that comes as a turnkey solution versus a customizable package.
Pricing
The pricing for attendance and payroll software is calculated by the user and is as follows:
Vendor Average Annual Pricing per Employee
UKG Pro
n/s*
Criterion HCM
$60
ADP Workforce Now
n/s*
Paychex
$36
Dayforce
n/s*
Namely
n/s*
Bamboo HR
$59
Replicon
$192
QuickBooks
$240
*denotes pricing information not supplied by the vendor
Some providers charge either a once-off installation fee or stipulate a minimum monthly cost regardless of user numbers.
What Are the Most Important Integrations With Attendance and Payroll Software?
Most current attendance and payroll software comes bundled with most of the features an HR department will need. If this is not the case, here are the integrations you should look for:
Similar Software Solutions for HR
If you are looking for something slightly different from attendance and payroll software, here are a few alternatives to consider:
| | |
| --- | --- |
| Software Type | Options |
| Payroll | |
| General HR | |
Frequently Asked Questions About Attendance and Payroll Software
The most common questions asked about attendance and payroll software are as follows:
How can you monitor employee attendance?
How can you ensure employees are productive when working from home?
Do I need payroll software?
Which attendance and payroll software is best for me?
Why is payroll so difficult?
How Can You Monitor Employee Attendance?
Attendance and payroll software is designed to do exactly this by tracking employees' time on the job and calculating their remuneration accordingly.
How Can You Ensure Employees Are Productive When Working From Home?
Modern employee monitoring software is an extension of attendance and payroll software and can monitor the productivity and computer activity of remote workers.
Do I Need Payroll Software?
Your payroll may be the largest cost element in your organization and is a complex and detailed function. Running payroll manually can be time-consuming and prone to errors, so payroll software eliminates much of the risk and effort.
Which Attendance and Payroll Software is Right for Me?
This depends on how your organization's staff, structure, and industry. See the advice above to help you make an informed choice.
Why Is Payroll So Difficult?
Payroll consists of so many factors such as time, salary levels, benefit packages, and tax legislation.
All these elements are in place to ensure workers are compensated adequately for the work they do. This requires a huge framework of rules and regulations—which is why it is best to use attendance and payroll software to do the job for you.
Hiring Resources for Ambitious Companies