What Are the Best Commission-Based Payroll Software Solutions for Your Business?
There are many different HR software solutions out there that your team can benefit from—they ensure precise information, great employee management, and increased productivity. One of the components in every company that can cause a lot of grief, endless working hours, and conflict are commissions.
When calculating the precise commission that the company has to pay to its employees, you have to consider commission plans, taxes, and commission quotas. These factors can make the process difficult, with high chances of human error when the calculations are performed manually. To ensure that commissions are calculated precisely and not at the expense of valuable company time, using one of the commission-based payroll tools is the way to go.
Commission-based payroll software solutions offer a variety of services, such as commission tracking, calculating, and managing. That provides a clear image of what the calculation itself is based on to both employers and the sales team, so nobody is confused or in the dark about the exact criteria for their commissions.
What Are the Most Important Aspects of Commission-Based Payroll Software Solutions?
Every business could benefit from using some type of commission software service. Here is a list of some of the most valuable features such tools offer:
Fast and accurate commissions calculations
Flexibility
Simplicity
Functionality
Great customer service
Fast and Accurate Commissions Calculations
The ability to calculate commissions precisely should be the main priority of every company. The software does the calculations automatically, so you don't have to waste time checking everybody's commission at the end of the month. The right software for your business will eliminate the possibility of overpaying or underpaying a member of your staff and enable you to track down every sales representative's performance. When assessing a suitable commission calculation software, try to pick one that is advanced enough to cover complex calculations if you expect your business to expand and grow in the future.
Flexibility
One of the most common complaints customers have about commission software solutions is the inability to customize certain options according to their needs. This is something you should solve beforehand—ask your provider about the possibilities to change those software features and make them more suitable for your specific requirements.
Simplicity
This characteristic specifically refers to ensuring that the software you decide on makes you more efficient and saves you time. That will not happen if you choose the software that is too complicated for you or your sales team to set up or use. Make sure you select a tool that is easy to install and integrates well with the software solutions you already use in your workplace.
Functionality
When talking about the importance of simple commission software, it is equally important to make sure that any commission tracking software you use can collaborate with the software you are currently using and can collect data from various business sources. All of the processed information must be presented clearly.
Great Customer Service
Every valuable commission software should have outstanding customer relationship management. You may find yourself facing some challenges when using the software—maybe you will need some help to navigate the platform, or you will find a bug in the system. You should always make sure that you can reach customer service, are treated with patience and professionalism, and are provided with solutions fast.
Top Ten Commission-Based Payroll Software Solutions
The main quality of every HR tool is that it provides different services. There are many software solutions out there, but not all of them are the right option for you.
After considering such factors as the price, variety, and complexity of the features, as well as the possible size of your business, we have made a list of some of the best commission software solutions you can use:
Performio
QCommission
Core Commissions
Blitz
Xactly Incent
Spiff
Pipedrive
Commissionly
incentX
NextAgency
Performio

Source: Performio
Performio is one of the highest-rated commission software solutions on the market—and for a good reason. The tool combines enterprise-level functionality and an easy-to-use UI to make calculating complex compensations a breeze. Performio uses real-time data to perform complex sales commission calculations in seconds. It eliminates the possibility of human errors and saves you valuable time and money you'd otherwise waste on correcting them.
Performio's dashboard gives you access to all the relevant sales commissions data in one place. The information is presented through pie charts and graphs, so it's easy to see the performance of your team, as well as of each sales representative.
Another huge advantage of Performio is transparency—your sales team has access to their own dashboards with detailed transaction interactions, so they can always see what they're getting paid for and why.
Some of the best features Performio has to offer are:
Commission plans and rules
Advanced reporting tools
Salesforce integration
| | |
| --- | --- |
| Pros | Cons |
| AccurateEasy to useTransparent | Layout and language can be confusing for new customersNew data can take time to sync with the system |
QCommission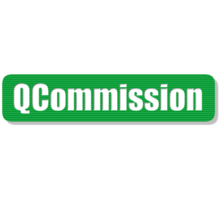 Source: QCommission
QCommission is a powerful software with a highly-developed set of features that can accommodate both small businesses and enterprises. It calculates compensations automatically and accurately. The most distinctive service it provides is the complex compensation calculation. If you are running a business with multi-representative sales and have to think about split commissions and variable rates compensation plans, QCommission will make your job a piece of cake.
Some of the best features QCommission has to offer are:
Ability to handle complex calculations—commissions, bonuses, incentives, etc.
Detailed reports
Importing of performance transactions
| | |
| --- | --- |
| Pros | Cons |
| Great commission reportsAdvanced functions for an affordable priceSupportive and patient support team | Slightly outdated interface |
Core Commissions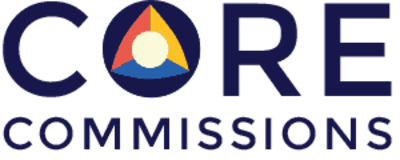 Source: Core Commissions
Core Commissions is an intuitive and affordable sales commission management software that has the ability to handle complex commission plans. When the commission calculations get complex, it is easy to get lost in the process. Core Commissions boasts a "building block" method that allows you to create a unique flow by making each step of the calculation and following the process as it happens. It also permits you to review the process after it is finished to eliminate the chance of errors.
Some of the best features Core Commissions has to offer are:
Incentive programs
Commission calculation, scheduling, and tracking
Automatic sales commission payments
| | |
| --- | --- |
| Pros | Cons |
| Has a helpful tech teamIntegrates easily with other systemsOffers quality products | It takes some time to learn to navigate the applicationHas an excessive amount of features for some companies |
Blitz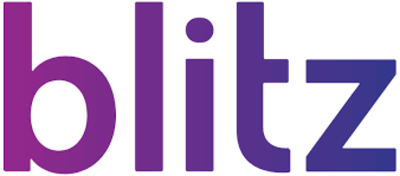 Source: Blitz
Blitz is an affordable, easy-to-navigate commission tracker. It is adjusted to the needs of small to mid-sized businesses. The best thing about Blitz is that it offers full marketing and sales automation and is completely transparent so that everybody can have real-time insight into the commission calculation process and results. It offers great customer support services, as well as advanced reporting and analytics features.
Some of the best features Blitz has to offer are:
Automated commission tracking
Intuitive mobile application
Vast customer support options
| | |
| --- | --- |
| Pros | Cons |
| Complete automationGreat customer service | Doesn't allow users to customize the workflow themselves |
Xactly Incent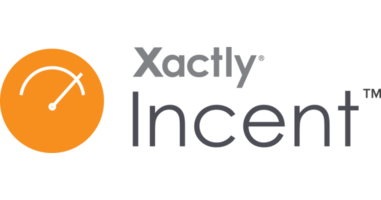 Source: Xactly Incent
Xactly Incent is a great commission management software that allows companies to reduce errors and enhance sales with its developed features. It provides automatic solutions to manual processes that enable better management of compensation programs.
Some of the best features Xactly Incent has to offer are:
A clear view of all compensation management metrics
Fast and accurate compensation calculation
Reduced costs related to compensation management
| | |
| --- | --- |
| Pros | Cons |
| Accurate calculationsEasy to understand | Using the tools is not that intuitiveCustomer service needs to be more responsive |
Spiff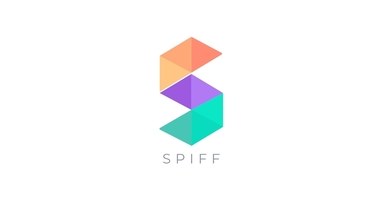 Source: Spiff
Spiff is one of the most well-rounded commission-based payroll software solutions out there. It combines multiple functions, the most important of them being the ability to sync real-time to your systems so that your admin can have a clear image of all of the individual commissions without the need for professional help. It does so by providing a personalized dashboard that automatically updates whenever your sales representative closes a deal. The transparency of this feature helps everyone keep track of the set and achieved goals. It is adapted to complex commission plans, in particular.
Some of the best features Spiff has to offer are:
The ability to provide you with information about the state of your commissions at any given time
Customized set of options for your sales team's particular needs
The ability to integrate well with other systems
| | |
| --- | --- |
| Pros | Cons |
| TransparencyFlexibility | The analytics tools could be more thoroughExpensive |
Pipedrive

Source: Pipedrive
Pipedrive is a sales commission software that works best for individuals or small sales teams. One of its most advantageous features is goal tracking, which permits users to calculate bonus compensations depending on the individual or team performance. Pipedrive also offers a great solution to handle repetitive tasks by allowing you to create an automatic workflow that you can design according to your needs and configure with a couple of easy steps. This feature is guaranteed to save you time that you can use to focus on more demanding projects.
Some of the best features Pipedrive has to offer are:
Great search and filtering features
Advanced visual interface
Fantastic pipeline tools for visual sales
| | |
| --- | --- |
| Pros | Cons |
| Intuitive Easy to useVarious integrations | Cheaper plans offer limited functionalities |
Commissionly

Source: Commisionly
Commissionly is the first cloud-based sales commission software adjusted to the needs of small to medium-sized businesses. It offers a simple-to-use set of tools that can help you calculate different types of commissions (split commission, multi-tiered commissions, flat commissions, etc.), make compensation plans, and import information in a matter of minutes. Some of the best features Commissionly has to offer are:
A rich offer of commission-based calculating tools
Detailed reports of the commissions made previously and in real-time so that employees know how much they need to meet the quota
Ability to handle complex commission structures
| | |
| --- | --- |
| Pros | Cons |
| Easy to useReasonable price | Some functions, like direct connecting, could take adapting toSome complex commission structures are difficult to customize |
incentX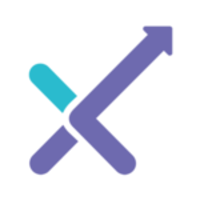 Source: incentX
incentX is a cloud-based program that specializes in calculating and managing incentives, such as commission planning, rebates, royalties, bill backs, and chargebacks. It integrates well with your ERP, which a lot of other commission software solutions can't do, and it is also adapted to complex commission calculations.
Some of the best features incentX has to offer are:
Advanced incentive calculation tools
The ability to calculate complex commissions with precision
Quick and easy set-up
| | |
| --- | --- |
| Pros | Cons |
| Can handle complex operationsIs easily accessible and manageable | None that we could find so far |
NextAgency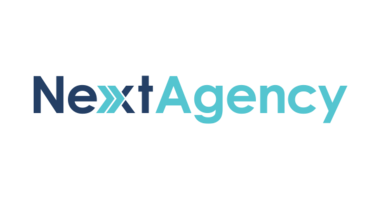 Source: NextAgency
NextAgency is a management software that also includes advanced commission tracking software. Because it combines great management tools with commission tracking features, it is a terrific solution for insurance companies and other businesses that can benefit from having all-in-one software.
Some of the best features NextAgency has to offer are:
Constant improvement of their features
Great support staff
Management and complex commissions calculations in one software
| | |
| --- | --- |
| Pros | Cons |
| Multi-featured, able to manage and monitor employees at the same timeEasy to use | Not designed for all kinds of businesses |
What Are the Benefits of Using a Commission-Based Payroll Software?
Many companies work on commission, which comes with several advantages. The main benefit of a commission-based payment is the incentive sales representatives get to achieve and exceed sales goals and generate more income.
That is where commission-based payroll software comes into play. We already established the main features every one of these software solutions needs to have, and now we are listing all the benefits you can enjoy when using such software:
Lowers the possibilities of errors. When you have a company with several departments, a lot of employees, and different types of commissions, calculating payments manually becomes time-consuming and exhausting, and the chances of errors in calculations are higher. By using commission-based software, you usually get a sophisticated program that calculates commissions accurately and gives you and your sales team a clear view of the exact amount of money they are earning at any given time.
Encourages employees to work harder. Sales teams consist of very competitive individuals, and having software that calculates commissions based on their productivity motivates them to do a better job compared to other sales representatives. Total transparency of the reports gives everybody a clear image of all sales representatives' performances so that they can be paid according to the sales they closed and the business criteria they met.
Saves time. One of the biggest advantages of the commission management software is the automatic calculation of complex commissions, which saves hundreds of hours of manual work per month. This is important because sales representatives can aim at generating more income instead of wondering whether the commissions are calculated correctly.
Tracks sales and commissions. One of the key advantages of the commission payment software is the service of tracking bonuses and commissions of individual sales representatives, which allows the management to identify the productive and less productive employees.
Offers calculation plans that suit your business. Some businesses have calculation plans that are difficult to implement, so commission automation helps calculate complex commissions and helps administration. Most of these software solutions offer features that manage different kinds of commissions and can adjust to your business's particular needs.
Questions To Ask Yourself When Buying a Commission-Based Payroll Software
We have established all of the possibilities and features that are important to consider when purchasing commission-based payroll software.
Here are some of the most important questions you have to ask yourself so you can decide what kind of commission software solution is right for you:
| | |
| --- | --- |
| What type of buyer am I? | Consider the size and type of your business and sales team when buying a commission software. For example, if you are calculating commissions based on multiple criteria, you are going to need software that offers you a complex commissions calculation plan. If not, a basic set of features will do. |
| How much do I have to know about this technology? | It is very important to pick the software that is easy to set up and use. It is not supposed to take hours to apply and understand, as it defies the whole idea of making the process simple and automatic. |
| How often is the product updated? | As your business grows and expands, so should the software you are using. It is best to choose a commission software that improves its features continually and releases new versions regularly. |
| What kind of support is offered? | You may need help with a certain feature or setting up and navigating the system. Make sure that the customer service support of the software you choose is professional, helpful, and quick to respond. |
Commission-based payroll software solutions are bound to make your job a lot easier. Not only should they simplify the process of calculating commissions, but they are also going to motivate your employees to be at the top of their game and diminish all possibilities of dissatisfaction. If you are interested in checking what other solutions are out there, check out our software categories.