Top Direct Deposit Payroll Software for Your Business
Payroll is the single largest recurring task in HR and is a potential financial minefield. In past decades, it was further complicated by the need to manually print, verify, and distribute paychecks. Nowadays this task has been automated through direct bank deposits and facilitated even further through direct deposit payroll software solutions.
At StrongerTeams, we know how important it is to make complex payroll processes as simple and efficient as possible. In the last 16 months, our team has grown phenomenally, increasing from one employee to 30 in that short time. We received over 1000 applications, video interviewed 100, hired 50, and churned 20, leaving us with a dedicated team spread across multiple locations.
With such a diverse workforce, we needed the best direct deposit software solution to ensure everybody gets paid on time and correctly. We tested dozens of options and have come up with this list of the top ten packages.
Your needs may be different from ours, but this list will give you all you need to find the right fit for your organization.
The Top Direct Deposit Payroll Software Packages for Your Business
Our tests have given us this list of the top ten direct deposit payroll software solutions currently available:
Criterion HCM
Gusto
Namely
Paychex
Paycor
Paylocity
Quickbooks
Rippling
Workforce Now by ADP
Zenefits
Criterion HCM

Criterion HCM is a highly flexible and scalable direct deposit payroll software solution and is an ideal choice if you're scaling your team for the first time.
Featuring a robust and well-respected payroll solution with direct deposit links to the major clearing houses, Criterion HCM also offers a user-friendly mobile app for Employee Self-Service.
Criterion HCM targets organizations of 200 to 2,500 employees and caters to industries with complex attendance payroll requirements, commission structures, or a mixture of FTEs and contract staff.
Gusto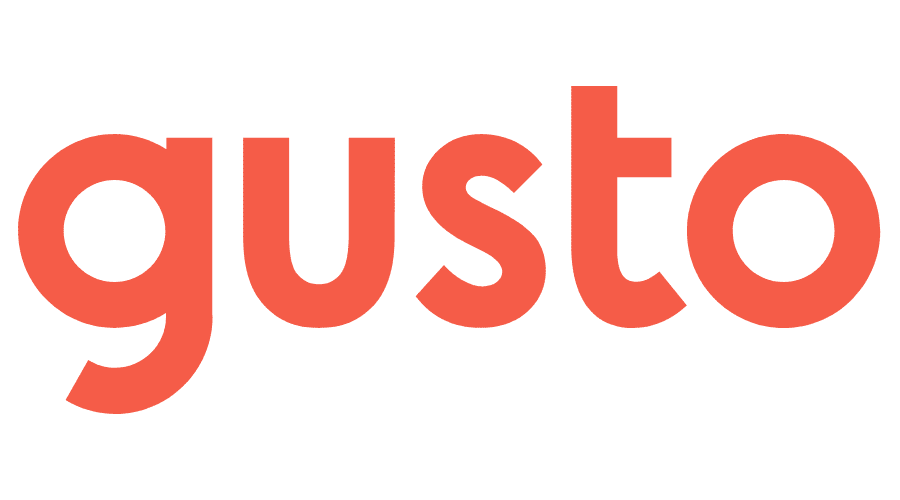 Gusto is a recent entrant into the payroll software market but has quickly gathered a loyal following among small organizations looking for a tailor-made solution.
Gusto's cloud-based payroll functions—including pay period definition, automatic tax filing, and compliance verification—are excellent and have recently been enhanced by highly attractive benefits management tools.
The UI is simple to set up and supported by wizards for most common tasks, and Gusto offers 24/7 live support to solve any issues encountered.
Namely

Namely is a comprehensive cloud-based payroll and HCM solution for small- to medium-sized businesses.
Noteworthy for being highly customizable, Namely ensures that your organization's bespoke needs are catered for.
The package is priced attractively for smaller teams, but larger organizations may find its per-use pricing model costly compared to other vendors.
Paychex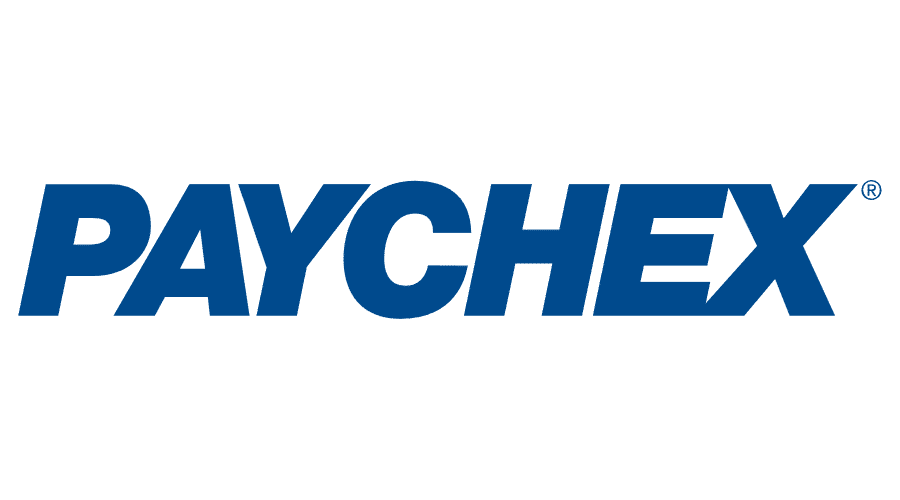 Paychex is an all-in-one cloud-based HR management system that links powerful payroll tools—such as automatic tax filing and compliance verification—with a range of other value-adding features, including employee review tools and compensation management.
It is highly customizable to your organization's needs and requires only basic technical skills to set up.
Paychex positions itself competitively in the small to medium enterprise marketplace and is attractive for its ability to cater to specific payroll and HR requirements.
Paycor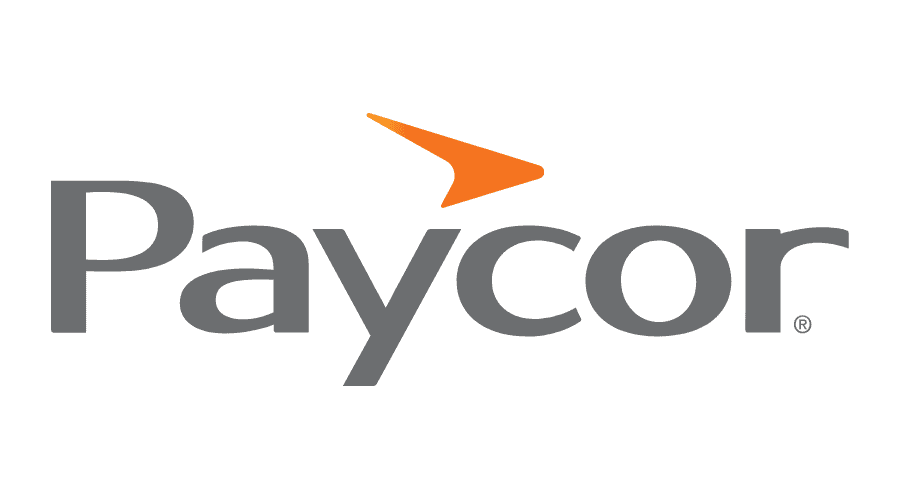 Paycor is positioned right in the middle of the market both in price and in its functionality. It boasts a large number of SME clients who report that the system is robust and comprehensive enough for their needs.
Paycor offers all-around payroll functions with additional recruitment and HR management tools. What it lacks in customization options, it makes up for in simplicity and robustness for standard organizations.
Paylocity

Paylocity is a cloud-based full-house HCM system that features direct deposit payroll as well as benefits management, leave tracking, and comprehensive reporting.
Small organizations with remote staff will appreciate Paylocity's user-friendly mobile app, and the system is customizable enough to offer a solution to most specialized needs.
QuickBooks

QuickBooks is an internationally renowned payroll and accounting solution for smaller organizations with standard requirements.
QuickBooks is a robust and simple payroll management system, and its integrated TSheets attendance tracking solution offers excellent reporting capabilities and ensures 100% payroll accuracy.
Recent security upgrades have improved the reliability of its direct deposit function, and QuickBooks remains a popular choice for SMEs.
Rippling

Rippling is a sophisticated all-around HR package that manages payroll and features an optional benefits management module.
It is ideal for organizations of 500 employees or more but is priced competitively, suggesting its suitability for organizations expecting future expansion.
Rippling makes it easy to add employees, customize reports, and integrate HCM (Human Capital Management) software, and offers a benefits brokerage service that reduces the cost of the benefits admin module.
Workforce Now by ADP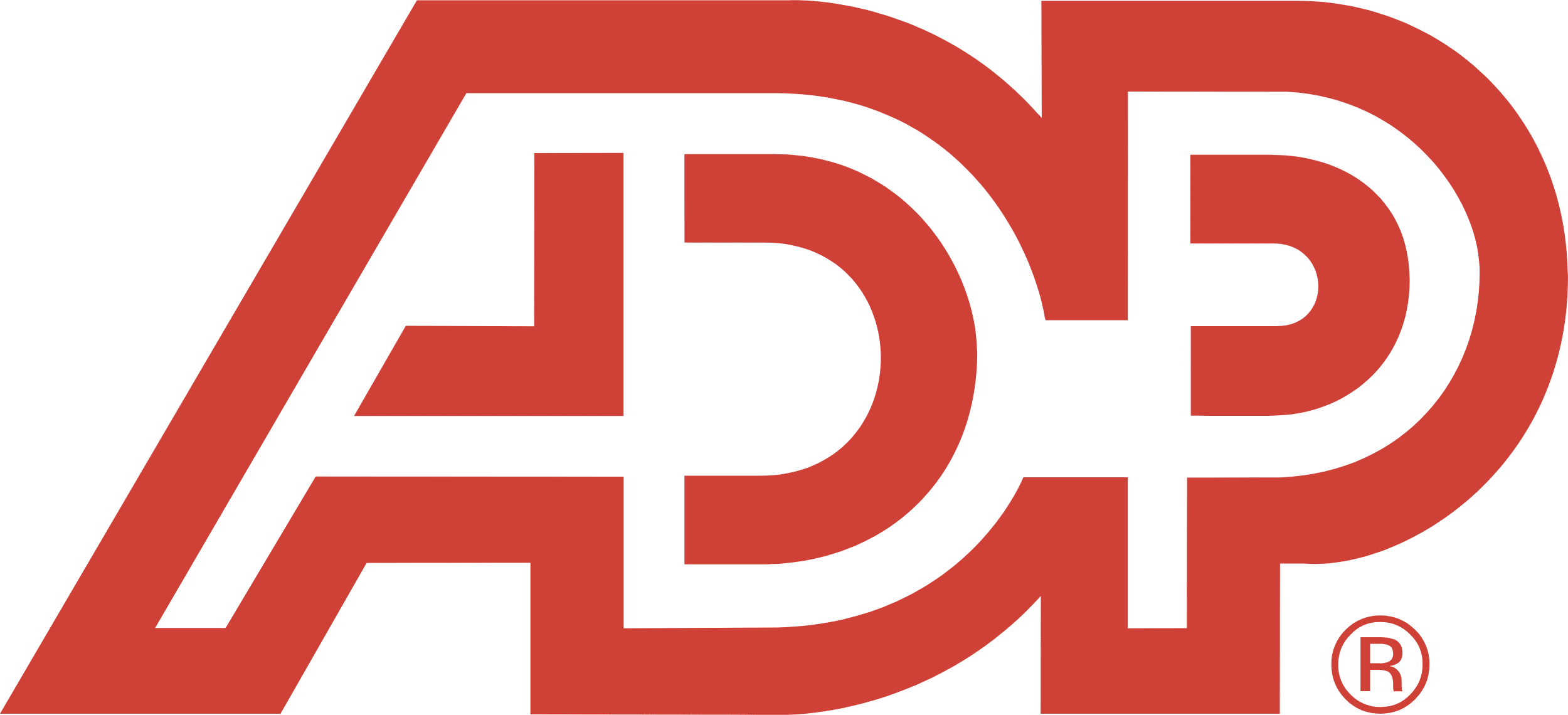 ADP Workforce Now is designed for SMEs and offers an all-around HR package including direct deposit payroll, attendance tracking, and HR management.
The software is cloud-based and supported by mobile apps. The payroll suite includes features such as budgeting and forecasting, employee lifecycle management, and benefits management.
ADP Workforce is well-liked for its user-friendliness and customer support, and users report that any issues are resolved quickly and effectively.
Zenefits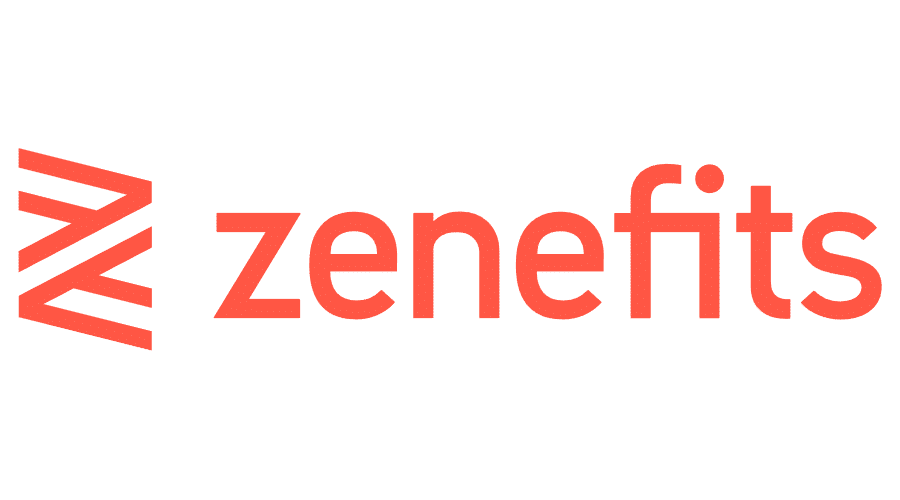 Zenefits is an all-around HCM solution that automates the bulk of your administrative tasks, allowing you to focus on scaling your business.
Relatively new to the marketplace, Zenefits has built a loyal client base among startups and SMEs and impresses with its ease of setup and use.
Zenefits stands out for its remuneration package builder, allowing HR Managers to create specific compensation and benefits packages for each employee.
Direct Deposit Payroll Software Key Features
In addition to the core function of payroll runs, the direct deposit payroll software you choose should offer a variety of other value-multiplying features, such as:
All-round compensation management
Employee self-service (ESS)
Leave management
Tax filing
Attendance Tracking
Work scheduling
Cloud-based data storage
Advanced analysis tools
All-Around Compensation Management
Payroll is complex and time-consuming and involves many elements in addition to salaries or wages. The top direct deposit payroll software solutions handle all aspects of compensation, including automatic loading of pay to your banking platform.
Having loaded the work records for each employee, the only remaining task is to release the payments, meaning that a Payroll Manager's job is made considerably easier.
Employee Self-Service (ESS)
A Payroll Manager or Payroll Assistant has to contend with considerable pressure to complete each payroll run, and employee queries or requests can disrupt workflows and might even cause payroll staff to make errors.
Comprehensive direct deposit payroll software offers an easy-to-use ESS portal, allowing employees to get information, check payroll, and resolve many issues without having to disturb the payroll team. Ideally, the ESS portal is supported by mobile apps to enable team members to access the platform on the go.
Leave Management
Leave management constitutes a major part of payroll calculations and should be logged by the payroll system automatically. Leave requests and supervisor approvals should be linked to the payroll software, so the HR Manager no longer needs to waste time filing each PTO request manually.
Tax Filing
The top direct deposit payroll software handles both company and personal tax filing automatically, ensuring that tax deductions are calculated correctly and deposits made to the relevant tax authorities on time.
This relieves a Payroll Manager of onerous and time-consuming responsibility.
Attendance Tracking
A major component of remuneration is linked to the hours worked by each employee, so the best direct deposit payroll software features attendance tools that keep track of hours worked. With the recent shift towards remote work, many systems offer remote, app-based clocking in and out.
Work Scheduling
If your organization works on a shift basis, work scheduling is an essential task to ensure you have the correct number of staff working at all times to guarantee maximum productivity.
Direct deposit payroll software can assist in work scheduling by tracking historical attendance against the organization's output for the same period.
More project-based businesses can benefit from effective work scheduling, by ensuring that the correct resources are allocated to the project to guarantee on-time delivery.
Cloud-Based Data Storage
The most up-to-date direct deposit payroll software is cloud-based, meaning that data can be accessed from any location.
With adequate security measures in place, this feature removes the need for payroll to be run from a central location.
Advanced Analysis Tools
Both HR Managers and finance executives analyze payroll trends regularly, and the best direct deposit payroll solutions feature advanced analysis tools to help spot issues, anomalies, and financial implications.
Using integrations with an organization's banking platforms, direct deposit payroll software can provide cash flow and cash-on-hand data in real-time, allowing the finance department to maintain tight financial control.
What Are the Benefits of Using Direct Deposit Payroll Software?
These are the most important benefits you will see from using direct deposit payroll software:
Saving time and effort
Ensuring pay accuracy
Analyzing and planning
Ensuring compliance
Saving Time and Effort
Direct deposit payroll software automates calculations, loads payments, and produces reports and payslips, freeing the payroll team up to verify each stage of the payroll run. With the bigger part of each payroll run automated, the process is smoother and faster, ensuring payments are made on time, without any delays or hiccups.
Ensuring Pay Accuracy
Payroll mistakes can have disastrous consequences for both employees and businesses. The most common payroll errors are the result of human input mistakes. A reliable direct deposit payroll software solution minimizes the chance of errors during payroll runs and helps ensure 100% accuracy.
Analyzing and Planning
The financial sustainability of an organization is the responsibility of the finance department, together with the HR Manager and Senior HR Business Partner. Powerful direct deposit payroll software provides raw data that helps them analyze and understand the financial direction of the business and plan accordingly.
Ensuring Compliance
Compliance with relevant legislation is non-negotiable, and direct deposit payroll software assists in ensuring that an organization submits tax returns and reports on time by flagging due dates to the payroll team.
What Are the Challenges of Implementing Direct Deposit Payroll Software?
Implementing any new software package is complicated and time-consuming—direct deposit payroll software is no exception.
The key challenges to be expected are:
System configuration
Migrating data from the previous system
Training payroll staff and users
Ensuring data security
System Configuration
Configuring a new payroll system from scratch demands planning and patience, particularly if the system has access to an organization's banking platforms.
All the employee data, as well as historical payroll records, benefits package information, and bank beneficiary details must be loaded correctly. Any mistakes could have far-reaching ramifications for the organization, so it is worth dedicating enough time for system configuration to be completed and verified before going live.
Migrating Data From the Previous System
Payroll data must be kept for a designated time according to tax legislation. This being the case, historical data from the organization's previous payroll system must be uploaded to the new system and checked for integrity before the new system is rolled out. This is potentially a huge amount of information, and although data migration is time-consuming and tedious, it is necessary and must be error-free.
Training Payroll Staff and Users
Payroll staff requires training to understand all the advanced functions of the new direct deposit payroll software. If the package features an ESS portal, employees also need to be trained to understand how to get what they need from the system. An HR Development Manager should arrange relevant and comprehensive training for everybody in the organization.
Ensuring Data Security
Cloud-based direct deposit payroll software is a prime target for hackers due to its integration with an organization's banking platform. Permissions and levels of access should be set up to ensure only authorized employees can use the higher functions of the new system.
The IT Manager should make sure the organization's architecture recognizes and integrates with the new system to ensure that security is not compromised.
Expert Tips for Deciding on the Best Software for Your Needs
Your organization has very specific requirements, so the following tips will help you choose the right direct deposit payroll software to suit your needs:
Ease of implementation and customization
Organizational change or expansion plans
Vendor support
Ease of Implementation and Customization
Your team does not want to spend six months configuring and installing a new payroll system while still running the old system concurrently. Similarly, you should be looking for as close to zero downtime as possible before the new system can go live.
The best solution for your business allows easy customization and quick integration with your existing systems.
Organizational Expansion Plans
Even though a payroll system may seem perfect now, it should be scalable enough to accommodate your organization's future growth.
This means that you should check not only the software package's capacity and stability but also its pricing models to ensure that it does not become prohibitively expensive as your team grows.
Vendor Support
Depending on your current IT team, you may need extensive support from the software developer to install and maintain your payroll system.
The top vendors position themselves more as partners than sellers and offer 24/7 support via a variety of contact methods. Ideally, the vendor you choose should offer in-person installation help and training for your team.
Pricing
The pricing for direct deposit payroll software is calculated by the user and is as follows:
Vendor Average Annual Pricing per Employee

Criterion

$60

Gusto

$72

Namely

n/s*

Paychex

$36

Paycor

n/s*

Paylocity

n/s*

QuickBooks

$240

Rippling

$84

Workforce Now

n/s

Zenefits

$96
*denotes pricing information not supplied by the vendor
What Are the Most Important Integrations With Direct Deposit Payroll Software?
The top direct deposit payroll software offers an all-around payroll, benefits, and compensation management solution that should perform most of the tasks you require.
If this is not the case, integration with your Employee Benefits Software is essential to streamline the process of benefits scheme claims, queries, and membership.
Integration with Employee Review Software can add hard data to the performance review process and can distribute performance-related bonuses or make incentives easier to manage.
Similar Software Solutions for HR
If direct deposit payroll software isn't exactly what you're looking for, here are a few alternatives that you can consider:
Payroll
If your payroll runs are complicated by bonuses and commissions, or you're working with freelancers and contractors, these tools might fit the bill perfectly:
General HR
If you want to automate even more HR-related tasks and free up your team's time, so they can focus on other important tasks, these tools will help you streamline your workflow and increase productivity:
Frequently Asked Questions About Direct Deposit Payroll Software
These are the most common questions about direct deposit payroll software:
Question

Answer

Can I trust direct links to my banking platform?

The best direct deposit payroll software features industry-standard encryption and security which ensures your data—and your money—is safe

Do I need payroll software?

Manual payroll runs are fraught with pitfalls, and mistakes can be costly. Payroll software saves time and effort and eliminates risk

Which direct deposit payroll software is best for me?

Your organization is unique, so your payroll solution should be customized to your needs. Take a look at the advice above to help you make an informed choice

Why is payroll so complex?

Payroll demands expert knowledge of tax, leave, benefits, and deductions. The purpose of payroll accounting is to make sure your staff is remunerated fairly for the work done.

Your best course of action is to invest in a software solution that provides you with all the expertise you need
Hiring Resources for Ambitious Companies