The Best Employee Assessment Tool for Your Company
Business owners and managers face various struggles when it comes to achieving results and maintaining company reputation in today's competitive market. With so many factors to consider when scaling a business, employee satisfaction and performance are often neglected or not properly analyzed.
Any serious company that plans for the future realizes the significance of maintaining a healthy and productive work environment in which employees thrive. The success of your business depends on continuous, thorough analysis of your employees' performance. Employee assessments enable you to keep a finger on the pulse of your business and react in time and in a constructive manner whenever a problem appears.
Assessing employee performance has now changed from annual evaluation to more frequent, in-depth studying of the factors that influence their performance, which allows you to take immediate action.
Performing evaluations without a proper tool to help streamline the process takes up too much time and is nearly impossible to conduct in a company with a large number of employees.
Employee assessment tools improve the business by opening the lines of communication, encouraging employee feedback on different work challenges and management requests, and providing valuable insights to help plan future business strategies.
Why Should You Trust Us About Employee Assessment Tools?
Stronger Teams grew from one to 30 employees in just 16 months. During that time, without any formal HR training or experience, we evaluated thousands and video-interviewed hundreds of applicants.
That was a difficult and time-consuming task without a proper tool to help them organize and streamline the process. As the team grew, it proved to be nearly impossible to keep track of all the data and candidates waiting for a response manually.
We started exploring other options in the form of HR software solutions designed to facilitate many tasks the HR department has to do daily. We dedicated our time to testing out and researching dozens of HR tools to find the one that will meet the needs of our remote-work-based company. It was a great investment in the future of our business and made us experts in the field of HR-related software solutions.
We now know what features to look for, what questions to ask, and what factors to consider when selecting the right HR tool for any business type.
It is crucial to remember that there is not a single solution that will benefit all businesses since every company's needs are different. We are merely providing you with enough information to spare you the exhausting research process we had to go through. It is up to you to take all factors, as well as our selection, into consideration before making an informed decision.
Top Six Employee Assessment Tools for Your Business
Here is a list of the best employee assessment tools on the market right now:
Deputy
Kronos
UltiPro
HRweb
Cornerstone Performance
Darwinbox
Deputy

Deputy is a well-rounded employee assessment tool that includes some basic HR functions. It is a great solution for small to midsize businesses that don't need highly advanced HR services. Deputy offers great customization options, vast integration possibilities, 24/7 customer support, and a friendly interface designed to facilitate your employee evaluation processes. Its features include leave management, time tracking, and extensive reporting.
You can use a mobile application to reach employees that need extra support or praise for their performance. Deputy makes keeping track of employee attendance and performance visible on a clean, simple, and centralized dashboard. Employees can use the Deputy app to keep track of their shift scheduling, availability, uncompleted tasks, and performance reviews.
One of the most comprehensive features that Deputy offers is an easy scheduling system. You can assign schedules with a simple click-and-drag system and send schedules to your employees via mobile or desktop.
Some of the famous companies that entrusted Deputy with assessing their employees are Nike, Amazon, and Harper Logistics.
| | |
| --- | --- |
| Pros | Cons |
| User-friendly interfaceThird-party integration systemMobile application | Lack of robust HR tools |
Kronos

Kronos is a software solution designed for small and mid-sized businesses. It offers a comprehensive set of employee workforce and Human Capital Management features. This makes Kronos a great option for enterprises, although the sheer number of features can be a bit overwhelming. Some of the features Kronos offers are employee time and attendance tracking, scheduling, absence management, data collection, and analytics.
The most important factor about Kronos is that it is a cloud-based solution. Its foundation platform—KronosD5™—offers vast integration possibilities, AI-powered recommendations for resolving various workplace issues, and fast memory cloud computing that makes delivering time calculations, reporting, and comprehensive analysis simple and fast.
Kronos's robust set of features is what sets it apart from the rest of the competition and guarantees the best employee assessment service.
| | |
| --- | --- |
| Pros | Cons |
| Affordable priceEnterprise-level functionalities | Complex to use |
UltiPro

UltiPro is a cloud-based employee assessment tool that provides quality service for improving employee performance and facilitating work experience. The philosophy behind UltiPro is that every employee deserves the best treatment from the moment they are hired to the moment they leave the company.
Employees can ask HR-related questions, resolve issues, and complete tasks through an Employee Experience platform. It turns every contact with an HR department into a positive one.
UltiPro offers surveys designed to help you find out what drives employees, so you can create a more positive work atmosphere. AI-based analytics services offer an in-depth insight into survey results, so you can take action towards improving your work culture.
With UltiPro, your business is bound to help you reduce turnover and create a more functional team in no time.
| | |
| --- | --- |
| Pros | Cons |
| Highly configurableFriendly UIComprehensive employee self-service | High customization costs |
HRweb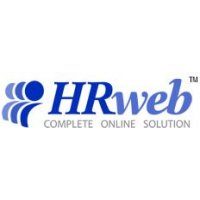 HRweb is a comprehensive HR tool that handles employee development with a number of services designed to create a positive and productive working environment. The goal of HRweb is to deliver the company's objectives in the most efficient, economical way and provide employees with a sufficient amount of HR services to cover all their needs at the same time.
Some of the features HRweb offers are employee time and attendance tracking, performance management, employee behavior tracking, employee scheduling, and employee reviews, among others.
It integrates with tools such as Quickbooks, ADP, and ZipRecruiter. You can assess and manage your workforce with 360-degree feedback, ongoing performance tracking, peer appraisals, skill assessments, and individual development plans.
This feature-rich employee assessment software solution will upgrade your business in no time.
| | |
| --- | --- |
| Pros | Cons |
| Vast integration possibilitiesEasy to useComprehensive set of assessment features | Bad-looking reports |
Cornerstone Performance

Cornerstone Performance's main objective is to align employee development with company goals. It offers a variety of employee assessment features, such as 360-degree feedback, talent management, skills assessments, self-appraisals, individual development plans, and compliance regulations. That is enough to help you gain a clear insight into your team's performance.
A clean, easy-to-use dashboard provides you with a view of your company's top performers and employees' capabilities and skill gaps, so you can manage your team better and provide those who are not at their highest level with the support they need.
Cornerstone Performance's most faithful customers include Hyatt, RSM, and Penn Community Bank.
| | |
| --- | --- |
| Pros | Cons |
| Customization possibilitiesFlexibility Evaluation process | Slow system at times |
Darwinbox
Darwinbox is an employee assessment tool designed to help enterprise-level businesses manage their most valuable asset—employees. The goal of this robust employee assessment software solution is to engage, inspire, and motivate employees, as well as to provide them with necessary HR services. Some of the high-level companies that have been using Darwinbox for employee assessment and management are Puma, Nivea, and Adani Wilmar.
Darwinbox offers a variety of useful modules, such as recruiting, onboarding, talent management, employee engagement, and time and attendance. It strives to provide your employees with the best treatment from the moment they are hired to the moment they retire from your company.
An intuitive, centralized platform allows for a clear view and insight into every step of the assessment process. The scalability of the tool guarantees that your needs are going to be met as your business grows and develops.
Some of Darwinbox's most noteworthy features include 360-degree feedback, peer appraisals, performance tracking, skill assessments, and individual development plans.
| | |
| --- | --- |
| Pros | Cons |
| Comprehensive set of featuresEasy to useUser-friendly interface | Skewed customization |
What Is Employee Assessment and How To Conduct It?
There are many assessment techniques designed to ensure the best way of gaining insight into your employees' performance—what drives them and what keeps them interested and motivated. Here is a proven, step-by-step method of carrying out the employee evaluation process:
Schedule regular employee assessments
Plan out the employee assessments
Use job description as a reference point
Be constructive during the assessment process
Plan for the future
Schedule Regular Employee Assessments
Employee assessments are the most beneficial when they are conducted regularly. It is not enough to limit them to once a year as it can be too late for you to implement certain changes.
The best way to ensure you always have a finger on the pulse of your business is to develop a system where your managers use assessment tools throughout the year.
Being aware of your employees' daily struggles and challenges will allow you to provide constructive feedback and suggestions for improvement in time. Helping your employees grow professionally will ensure your company's growth at the same time.
Plan Out the Employee Assessments
Assessments are crucial for your company's development and are not to be taken lightly. Your goal should be to get the information that you can use to plan out your future steps and make necessary changes. It is crucial to have a clear image of the direction that you would like the assessment process to go, as well as the desired results, or it will be a waste of your and your employees' time.
One of the ways of ensuring that doesn't happen is by making a check-list of all the topics, concerns, goals, and other matters you want to discuss. You should cover employee productivity, progress towards common goals, evaluation of their skills, interpersonal relationships at work, and job performance. You can make a grading system where you give an assessment on a scale from one to five for each item first, and then make notes on how they did and what they need to improve.
Once the evaluation part is over, you should use the collected data and coordinate employees' objectives with company goals. That way, investing in their performance improvement will bring more value to your company.
Use Job Description as a Reference Point
Job descriptions should be a standard by which you can measure the current performance of your employees. That is the best way of making sure that you covered the necessary elements of evaluation. The reference points for such comparison should be basic responsibilities, professional behaviors, general attitude, job functions, and required goals.
Once you consider these elements, it will be easy for you to get a clear image if the employee is performing at the required level and if they could use improvement. Each employee should get a job description and a blank assessment sheet. That way, they will know what to expect during the evaluation process.
Be Constructive During the Assessment Process
There is no point in the assessment if you don't get a solution on how to improve employee performance. When conducting the evaluation process, it is important to assume an attitude that will not incite hostility or defensiveness from your employees. You should always start with positive statements and observations about someone's work, then ease them into areas in which they could use improvement, after which you can finish with a positive attitude regarding future collaborations.
When it comes to criticism, make sure you spark a personal opinion and feedback from your employee and provide a solution to the problem. Balance the positive and negative statements and create a dialogue where both of you will get the desired results.
Plan for the Future
Use the information and insight that you gathered during the evaluation process and make a plan for future improvements. Analyze the circumstances, knowledge, skills, and abilities of each employee to ensure the right steps are being taken towards better performance. That will motivate high performers and provide the less engaged ones with a nudge in the right direction.
What Should Be Included on My Employee Evaluation Form?
Here is a summary of the most important aspects of every employee assessment form:
Employee and reviewer information
Review period
Evaluation points
Employee job performance notes
Self-appraisal form
Employee job description
Company performance evaluation
As important as these assessment techniques are, they can take a toll on your HR department and managers. You need to collect as much useful data as possible and streamline the process to cover every aspect of evaluation with minimum time and money spent. Employee assessment tools are designed to provide you with the most comprehensive features to facilitate the process.
Questions To Ask When Choosing Staff Assessment Tools
Before you make the final choice of an employee assessment tool, we provide you with some important questions to ask first:
Do I need an on-premise or a cloud-based software solution? Bear in mind that an offline employee assessment software solution requires an IT expert to handle regular software upgrades and take care of safety measures and system updates. It can be pricey and burdensome to keep track of all that necessary maintenance. An online software solution can be pricier at first, but the vendor is the one who takes care of all safety and upgrade measures
Do I need special integration services? The answer to this question is directly related to the number of employees in your company. If you own a small business, manual data entry may not be problematic. For companies with a large number of employees, integrations with other software solutions are a necessity
Will the features be upgraded in the future? You need to plan for future maintenance and security updates. If you purchase an in-house software solution, make sure to ask your vendor how often they perform upgrades of the system so you can coordinate them with your IT support
We hope that our selection of the best employee assessment tools will help facilitate your evaluation process and save your time and money. If you are interested in looking into some other HR software solutions designed to improve other HR services in your company, check out our HR knowledge base.