Top Employee Benefits Software for Your Business
An organization's benefits schemes represent both a major cost factor and a significant administrative headache for those tasked with managing them. Employees must be enrolled correctly, claims must be logged, contributions shared, and changes captured accurately to ensure that the schemes deliver what they promise.
Benefits schemes are also diverse, including medical cover, pension plans, share purchase models, and wellness packages. The result for an HR department is that administering the range of benefits organizations offer is time-consuming and fraught with the risk of error.
Thankfully, there are many software solutions that automate the bulk of benefits scheme administration. All of them are designed to eliminate the mountains of paperwork, excel spreadsheets, and handwritten forms that are typically associated with benefits scheme administration.
StrongerTeams grew from one to over 25 full-time employees in under 16 months, and the process involved over a thousand applications, more than a hundred video interviews, fifty hires, and 20 subsequent churns.
The rapid growth in the size of the team meant we had to find solutions to managing our HR processes, and employee benefits software was a high priority. We invested time and energy into testing different solutions and have learned what makes an effective benefits administration system for an organization.
Your needs may differ from ours, but our review will help you find the best employee benefits package for your requirements, based on our objective research and thorough testing. We have done the work for you so you can make an informed decision.
The Top Ten Employee Benefits Packages for Your Business
We have selected the top 10 employee benefits software solutions currently on the market:
Gusto
BambooHR
Rippling
Zenefits
Run powered by ADP
isolved
Paylocity
Criterion HCM
Namely
BerniePortal
Gusto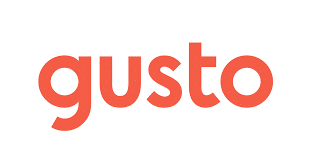 Gusto is a relative newcomer to the benefits administration market but has already gained a decent following due to its ease of use and is particularly popular with smaller organizations.
Gusto is primarily a payroll solution with added functionalities like benefits administration. The benefits admin tools record and monitor benefits scheme membership, claims logged, and benefit balances remaining.
The interface is simple and straightforward, with wizards to help you set up most tasks. Online chat, email, and phone support are available at any time.
BambooHR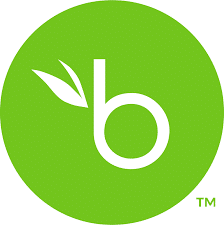 BambooHR is a cloud-based HR management solution aimed at small- to medium-sized businesses.
Compared to other packages, BambooHR is at the top end of the market, and its benefits administration functions are robust and dependable. It is aimed squarely at overworked HR Managers in small organizations who want to spend more time on strategic tasks. In terms of solidity and user-friendliness, it is a winner.
BambooHR offers a one-stop shop for all HR management needs and is an excellent choice to reduce HR admin and repetitive tasks.
Rippling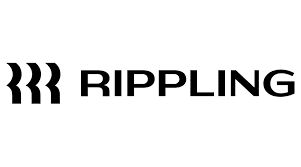 Rippling is a robust employee management platform that handles everything from payroll and benefits to talent management and time & attendance.
It is aimed at larger enterprises of 500 employees or more but is priced highly competitively. Rippling would be an ideal choice for an organization that expects rapid staff growth.
Rippling allows you to add employees, customize reports, and integrate popular accounting packages easily. As an added benefit, Rippling offers a benefits brokerage service that gives you free use of the benefits administration functions in the package.
On the downside, employees do not have the option of managing their benefits on a mobile platform.
Zenefits

Zenefits is a comprehensive HR solution that delivers best-in-class benefits management features.
In the short time Zenefits has been around, it has gained a reputation as one of the top choices for startups and small businesses.
One of the features that makes Zenefits stand out is its plan-building function that allows HR Managers to design and manage specific benefits packages for each employee. In the area of support, Zenefits offers 24/7 interaction with real operators who are helpful and knowledgeable.
Zenefits also offers strong reporting capabilities, including Business Intelligence reporting tools, meaning that an HR Manager can collaborate with the finance department to manage and plan HR budgets.
Run Powered by ADP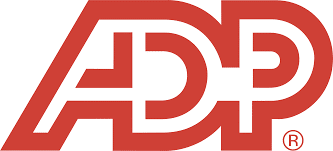 Another package aimed at small businesses—Run by ADP—is an easy-to-use HR package that focuses on the payroll but offers advanced benefits administration features as well.
Users report that Run is stable and powerful in its payroll mode but is less comprehensive in its benefits management features than other software on our list.
Run's support is also variable, with fluctuating response times to email support requests and long waiting phone queues.
isolved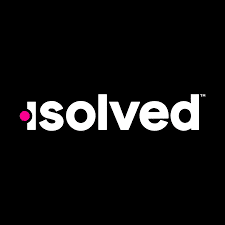 As a Human Capital Management (HCM) tool, isolved is highly employee-centric, allowing staff to manage much of their benefits needs themselves.
The package is an end-to-end employee journey solution, encompassing benefits, HR and payroll, talent management, and attendance & time tracking functions.
On the benefits administration side, the package does not assist in benefit enrollment but links seamlessly with payroll to ensure that benefits contributions are calculated correctly.
Users of isolved range from small businesses of twenty employees to larger organizations of 500 or more, and all report that isolved saves time and effort in the HR function.
Paylocity

Paylocity claims is a cloud-based HCM system that automates a wide variety of HR-related activities, including payroll runs, benefits administration, and workforce and talent management.
Paylocity is an excellent solution for all-remote companies since it offers powerful mobile self-service features, as well as mobile time tracking options. Users report that the remote functions have made working from home considerably easier to manage from an HR and benefits perspective.
The only downside is Paylocity's slightly convoluted user interface, so your team may require some training to understand the software fully and make the most out of the features it offers.
Paylocity is expensive compared to other packages but justifies the expense with its ability to handle remote work seamlessly.
Criterion HCM

Criterion HCM stands out as being flexible and scalable, making it a strong choice for organizations looking at expansion.
The benefit management features include enrollment and self-service capabilities, meaning that employees can take more direct control of the benefits packages.
The software also includes payroll, attendance, and talent engagement features, acting as a one-stop shop for all HR requirements. Criterion HCM is targeted at mid-sized organizations as a way to generate as much employee engagement in the human capital management process as possible.
Namely

Namely stands out as a comprehensive benefits management and HCM package for small- to medium-sized businesses.
The software is easy to use, and the system is highly customizable, meaning that HR Managers can easily adapt the package to their requirements.
Namely is not a great fit for larger organizations, given its pay-per-user model. On the upside, its customizable look and features make it the number one choice for small companies with highly individualized needs.
BerniePortal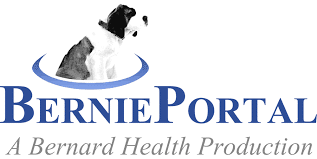 BerniePortal is a robust HCM package that helps organizations improve their hiring processes, roll out benefits faster and with no errors, and boost performance and productivity with a range of online tools.
The benefits administration features allow BerniPortal's users to make an informed decision regarding the packages their employer offers and enroll in minutes. Every employee can access the portal through a mobile app to review their benefits and download important documents on the go.
Benefits managers have access to advanced analytics, so they can track total enrollment and usage with ease, and, if necessary, adjust the benefits packages the company offers without a hassle.
Employee Benefits Software Key Features
An HR Manager or small business owner needs software systems that save time, energy, and money in the long run. Employee Benefits software packages need the following features to ensure that all these requirements are met:
All-in-one functionality
Self-service portal or app for employees
Automated links to providers
Scalability
All-in-One Functionality
The days of standalone, separate systems for benefits, payroll, and employee tracking are long gone. Organizations need systems that allow them to manage benefits, administer payroll, and keep track of hours worked under one roof.
In addition to making HR tasks simpler, robust solutions minimize mistakes since there's no need to migrate the data across platforms.
Self-Service Portal or App for Employees
HR departments want to spend as little time as possible reviewing claims, tracking queries, and managing data across various benefits schemes, so a strong employee benefits software package should offer an Employee Self-Service (ESS) portal.
The portal can be web-based, but mobile apps are becoming increasingly popular among workers, as more organizations transition to a remote work environment.
Automated Links to Providers
Benefits providers all have individual ways to contact their call centers, and no manager or employee should be expected to surf across multiple platforms to manage their various benefits.
The best employee benefits packages link to each of the organization's chosen providers automatically, ensuring that interaction with all vendors can be managed from a single portal.
Scalability
An employee benefits software package that is adequate for current requirements may fail as an organization grows.
Based on its growth projections, an organization should choose a package that offers easy uploading of new hires, beneficial pricing models as users increase, and upgraded support as the organization's use grows.
What Are the Benefits of Using Employee Benefits Software?
Here is a list of the most important benefits you will see from using employee benefits software:
Saving time
Reducing effort
Minimizing errors
Saving Time
Benefits administration and management can be a time-consuming endeavor, and an HR Manager has more important tasks to concentrate on. HR Managers need to focus on the strategic aspects of the HR function rather than administrative details. Powerful employee benefits software helps them divest themselves of detailed work and look at the big picture.
Reducing Effort
Administering benefits, with all its data capturing, is highly labor-intensive. This takes up energy that could be expended on other important activities.
For employees, benefits schemes often represent a confusing array of different services and providers. The less effort is required for employees to manage their own benefits schemes, the more productive they will be.
Minimizing Errors
Data capture and migration between systems is a huge source of errors, any of which could have serious implications on payroll or benefit coverage. A well-integrated employee benefits software package reduces the risk of error to almost zero by automating and centralizing the data.
What Are the Challenges of Implementing Employee Benefits Software?
Implementing any new software package comes with its challenges, and employee benefits software is no different.
The key challenges to be expected are:
Configuring the system
Managing organizational expectations
Training all stakeholders
Ensuring data integrity
Maintaining data security
Configuring the System
Employee benefits software requires precise configuration to make sure it performs all the functions necessary for the organization. If the package has been chosen well, all the functions should be readily available.
Some organizations give in to the temptation to load all features on offer, regardless of whether their HR department or employees will end up using them. This can result in crashes or slower performance, which can cause mayhem.
Managing Organizational Expectations
New systems in an organization are often accompanied by fanfares and excitement, only for the truth to be revealed that the system is not the magic bullet it was hyped up to be. An HR Manager should manage expectations across the whole organization before an employee benefits software package is rolled out, making its functions—and limitations—clear before inception.
Training All Stakeholders
Employee benefits software can be daunting for new users, even though it aims to simplify their work. All potential users should be trained, if possible by the provider, on the use of the system to ensure that they can utilize it effectively from day one.
Ensuring Data Integrity
Migrating data from multiple platforms into one integrated Employee Benefits package is fraught with the danger of data getting lost or corrupted. An organization's IT and HR departments should work closely with the supplier to make sure that the data migration is faultless.
Maintaining Data Security
In addition to data integrity, the rollout of a cloud-based or mobile employee benefits software system carries a risk of data being compromised. The organization's IT department should put effective security in place to make sure that the data is secure and should train all stakeholders on security techniques when working on mobile apps.
Expert Tips for Deciding on the Best Employee Benefits Software for Your Needs
These are the factors you should consider when deciding which employee benefits software to buy:
Cost versus value
All-encompassing package
Planning before buying
Cost Versus Value
Although some packages may come in at a lower initial cost, it is worthwhile calculating how much money will be saved by automating the employee benefits management function. If, for example, the HR department spends a lot of time enrolling new benefit members due to headcount growth, a more expensive system with an automated enrollment feature may provide more value in the long run.
All-Encompassing Package
If the organization's current payroll system is stable and efficient, a new one-stop-shop system for all HR activities may be overkill. On the other hand, any migration between platforms carries a risk of data corruption, and data being lost regularly could be disastrous for an organization's payroll.
Planning Before Buying
The better planned the purchase decision, the more likely it is that the employee benefits software bought will remain an ideal solution for a long time. All the decision parameters for choosing a system boil down to the question, "What do we want to achieve now and in the future?"
Pricing
Average pricing for employee benefits software is calculated by the user and is as follows:
| | |
| --- | --- |
| Number of Employees | Estimated Annual Cost per User |
| 0–100 | $780 |
| 100–250 | $740 |
| 250–500 | $710 |
| 500–1000 | $675 |
| 1000–5000 | $640 |
| >5000 | $610 |
What Are the Most Important Integrations With Employee Benefits Software?
In the HR world, most systems integrate seamlessly with all others, and many employee benefits software packages are bundled with payroll and time tracking modules.
One of the key integrations to look for is employee time tracking software, allowing an even more trouble-free correlation between hours worked, remuneration, and benefits management.
If an organization is on a recruitment drive and expecting large numbers of new hires, an employee benefits software package will benefit from integration with onboarding software. With this integration, an HR Manager can ensure that all the new hires are enrolled more easily in the company's benefits schemes as part of their onboarding process.
Similar Software Solutions for Streamlining Your HR Function
If employee benefits software doesn't meet your needs, here are some other HR-related tools you may find useful:
Payroll
General HR
Payroll
The following payroll solutions can help your organization:
General HR
These general HR solutions can help streamline your business:
Frequently Asked Questions About Employee Benefits Software
Here are the most common questions asked about employee benefits software:
| | |
| --- | --- |
| Question | Answer |
| What is HCM software, and what are the HR software benefits? | Human Capital Management software automates the process of managing payroll, benefits, work records, and all the other functions of an HR department. |
| What are non-salary benefits? | Non-salary benefits can include health insurance, pension plans, and share-purchase schemes. Any non-monetary benefit for an employee is called a non-salary benefit. |
| How does HRIS help an organization? | HRIS (Human Resources Information System) automates all the HR processes and keeps all the organization's HR records in one place. This reduces effort and minimizes the risk of data getting lost or corrupted. |
| Which employee benefits software is right for me? | That depends entirely on your budget, your staffing level, your growth expectations, and the state of your current systems. |
| What is an Employee Benefits Specialist? | A Benefits Specialist manages and administers all the employee benefits programs in an organization. |
| What are the duties of a Payroll Administrator? | A Payroll Administrator is responsible for each payroll run being performed on time and without error. |
Hiring Resources for Ambitious Companies