Top Employee Check-In Check-Out Software for Your Business
The number of hours employees spend on the job affects processes across the whole organization—from payroll to performance evaluation. Tracking work time accurately has evolved from manual clocking systems and paper-based timesheets to full automation over the past two decades.
The growth of remote work as the norm makes accurate checking in and out even more important. With more and more employees working from their home offices, HR departments need to equip themselves with reliable and accurate check-in check-out software to monitor hours worked.
We have reviewed a range of the best check-in check-out solutions available for our own needs and decided to share our knowledge with other fast-growing companies.
In the past 16 months, we interviewed over a thousand applicants, video interviewed a hundred, hired fifty, and churned twenty, growing StrongerTeams from one employee to a team of 30 full-time employees. Having gone through this rapid growth, we understand the need for systems to be in place in anticipation of expansion.
We investigated dozens of solutions on the market and came up with the top ten employee check-in check-out solutions. Every organization has different requirements, but our insight will help you make the right choice for your business.
The Top Employee Check-In Check-Out Software Packages for Your Business
We have tested and chosen the top ten employee check-in check-out software solutions currently on the market:
Paychex
Replicon
Kronos
TSheets
Stratustime by Nettime Solutions
TimeClock Plus
uAttend
Acumen Data Systems
Bindle
Paychex

Paychex is an all-in-one HR management system with a strong check-in check-out management module linked seamlessly to payroll, benefits management, recruitment, and all the other HR functions.
Its real strength lies in the customization offered before installment, meaning that clients receive a package tailored to their specific needs.
Replicon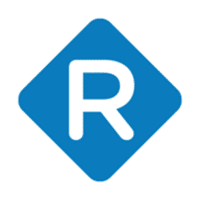 Replicon is an employee check-in check-out software solution aimed both at small businesses and enterprises. It is simple to use and it aligns well with the needs of today's business world by being cloud-based, allowing for easy remote access.
Replicon also offers a strong support function and easy reporting, meaning that the attendance management process is quick and painless.
Kronos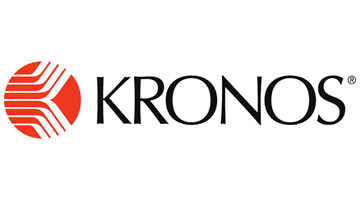 Kronos is a robust workforce management platform, offering a wealth of HR features on top of attendance tracking, including payroll, onboarding, end-to-end recruiting, and employee record management. It is aimed at organizations from 100 to 2,500 employees.
Among its added features are leave calculation, scheduling tools, and resource management options. Larger organizations can appreciate the software's ability to handle large amounts of data and integrate seamlessly with common payroll platforms.
TSheets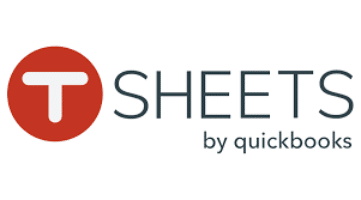 QuickBooks is a household name in financial management, and TSheets—a comprehensive attendance tracking solution QuickBooks developed—offers excellent reporting capabilities and mobile accessibility across all carriers.
Its most attractive feature is employee trend analysis which allows managers to track behavior and trends in real-time and act swiftly to address any issues. TSheets mobile app is also user-friendly and easy to learn.
Stratustime by Nettime Solutions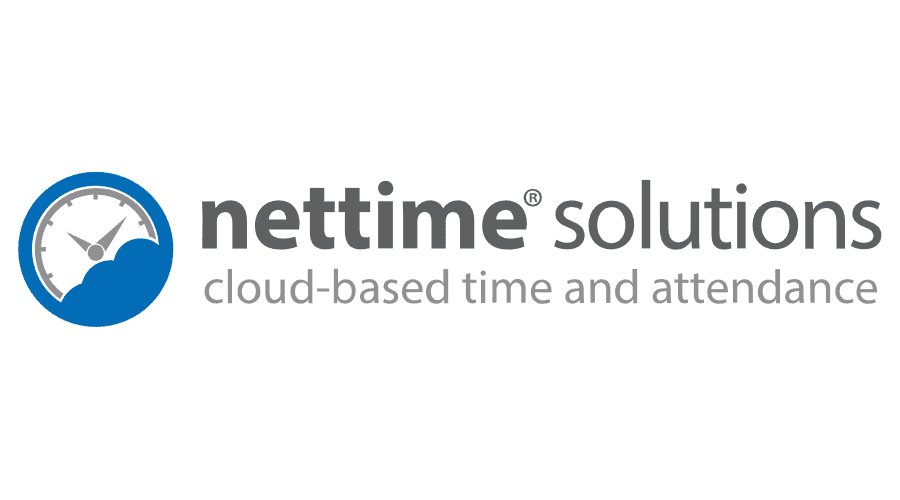 Stratustime by Nettime Solutions is a user-friendly and simple-to-use employee check-in check-out software package that logs clock-ins and clock-outs, records breaks, and handles leave requests faultlessly.
Stratustime also includes advanced analysis functions that enable managers to spot attendance trends and make informed, data-driven decisions on work scheduling and employee rotas.
TimeClock Plus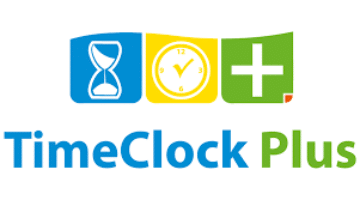 TimeClock Plus is designed as a dynamic attendance management solution that can be configured by the user for their needs. It integrates easily with most major payroll systems and can manage complex work schedules.
Among its configurable functions are budgeting, skills tracking, labor forecasting, attendance management, contractor time tracking, and employee scheduling. It is aimed at any organization size and is highly scalable.
uAttend

uAttend is aimed squarely at small businesses and manages clock-ins and clock-outs, paid time off, and employee scheduling.
It is cloud-based and compatible with both web-based and wall-mounted time clocks, and it stands out for its ease of use.
uAttend also features a powerful alert system that warns managers when employees are approaching overtime via text message or email, allowing for proactive work scheduling and cost management.
Acumen Data Systems

Acumen Data Systems is a comprehensive workforce information system that monitors breaks, leave, overtime, and attendance and allows for payroll and expense tracking in real-time.
Users are impressed by the system's robustness and ability to handle benefits in addition to its other features.
The system is cloud-based and offers mobile apps on all platforms for easy employee self-service, and its support services are reputedly fast and efficient.
Bindle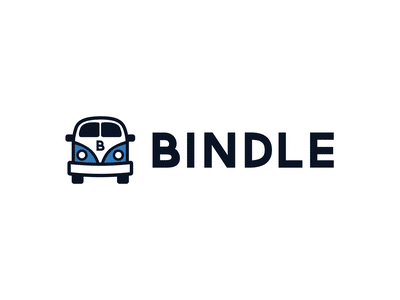 Bindle is easy to set up and use and stands out for its ability to track leave and time off. It is aimed at small organizations and represents value for money for clients who do not want massive outlays for an employee check-in check-out software package.
User-friendliness is a strong advantage of the Bindle package, and the software has earned a reputation as an excellent, uncluttered, and cost-effective attendance and leave tracking solution.
Employee Check-In Check-Out Software Key Features
With remote work on the increase, an HR Manager needs a reliable and effective solution for monitoring attendance. Employee check-in check-out software packages should include the following features to ensure they deliver:
Clocking in and out
Integration with payroll
Leave management
Integration with schedules and calendars
Alerts for missing clock in or out activity
Cloud-based data storage
Employee self-service
Advanced analysis tools
Clocking in and Out
This may seem obvious, but an employee check-in check-out software package must log the exact times an employee starts and finishes work.
In organizations that work in shifts, this is a given. Recently, however, many organizations that work on a more flexible basis have shifted to remote work. Comprehensive employee check-in check-out software should log all the time worked and aggregate it to ensure that the target work requirement is met.
Integration With Payroll
In many cases, a payroll function is bundled with an employee check-in check-out software package. If the package is standalone, it must integrate seamlessly with an organization's existing payroll system.
No matter if an organization works on an hourly or daily rate or a fixed remuneration package, a Payroll Manager needs to know that the correct number of hours has been logged by each employee to justify the agreed remuneration.
Leave Management
Paid, unpaid, medical, and discretionary leave affect many areas of the organization and can have an impact on payroll.
A comprehensive employee check-in check-out software system logs all leave days and communicates with other HR tools to ensure an employee's leave is recorded accurately.
Integration With Schedules and Calendars
Meeting coordination and attendee management can be simplified using an employee check-in check-out software system, making planning considerably easier for the meeting organizer.
On a more sophisticated level, any organization that works to deadlines needs to plan its projects carefully to ensure timelines are adhered to. Employee check-in check-out software should link to project plans to ensure team members are working the required hours to meet deadlines and keep the project on track.
Alerts for Missing Clock-in or Clock-out Activity
Mistakes happen. An employee can forget to clock out at the end of a shift or log in incorrectly when working remotely. Employee check-in check-out software should generate automatic alerts to both the employee and the HR department if an anomaly is detected.
Cloud-Based Data Storage
The storage of employee work records in the cloud ensures that the data is available to all stakeholders wherever they are. In smaller organizations that outsource their payroll function, this limits the need for physical data transfer to the payroll provider, thereby reducing the risk of error.
In larger organizations, anybody requiring work record data can access it regardless of their physical location, so a Shift Supervisor on a remote site, a Payroll Coordinator in the head office, and the organization's tax consultants in their practice can all access the data without having to transfer files manually.
Employee Self-Service
Possibly the greatest innovation in an era of remote work is the idea of an employee being able to clock into work without passing through the office's main entrance.
Employee self-service refers to staff members being able to use an app to clock in and out, request leave, and view their attendance records.
This is also valuable for external sales teams, site workers, or field service technicians who travel frequently and are not bound to an office location.
Advanced Analysis Tools
Well-designed employee check-in check-out software packages can analyze trends and patterns in employee attendance and provide an HR Manager with data to manage attendance better.
This allows a manager to identify employees who regularly put in overtime, deviate from stipulated work hours, are consistently late, or abuse their break allowance, and take the appropriate action.
On a higher level, an HR Manager can analyze overtime at a team level and liaise with the relevant team leader if the workload is regularly exceeding the available normal hours.
What Are the Benefits of Using Employee Check-In Check-Out Software?
These are the most important benefits you will see from using employee check-in check-out software:
Benefit
Explanation
Saving time and effort
Calculating work records and feeding them into the payroll system is a laborious task that should be automated.

If a Payroll Assistant has to capture work records manually for each employee and each payroll run, the number of hours taken will soon mount up. This time could be better spent on more essential tasks by automating the process with an employee check-in check-out software package

Ensuring work record accuracy
Any mistakes in the payroll due to incorrect work records can have massive financial implications and cause disagreements between employees and management.

An employee check-in check-out system ensures that work records are captured accurately

Removing the possibility of clocking in extra hours
Without attendance tracking, employees can clock in more hours than they worked, so you'll end up paying them for the work that's not getting done. This disrupts productivity and jeopardizes deadlines.

Employee check-in check-out software package eliminates the possibility of clocking in extra hours and ensures everyone gets paid according to actual hours worked.
What Are the Challenges of Implementing Employee Check-In Check-Out Software?
Implementing any new software package involves hurdles and barriers — employee check-in check-out software is no different.
The key challenges to be expected are:
Configuring the system
Integrating data with payroll
Managing dissent
Monitoring data against real-time checks
Configuring the System
After installation, employee check-in check-out software requires configuration to make sure it contains shift patterns, employee team groupings, and work time requirements. This data is further complicated if the organization employs part-timers or freelancers, or if shift regularity is dictated by outside influences.
Uploading the required data to the system requires time and diligence, so the task can't be rushed. Extensive verification is also necessary to check that everything is in place before the system is rolled out.
Integrating Data With Payroll
Integrating an employee check-in check-out software package with the organization's existing payroll system represents the most critical challenge. Every record must correlate to the correct field in the payroll system. Extensive testing is obligatory to make sure every record is reflected correctly for each payroll run.
Managing Dissent
If an organization has been used to manual time monitoring, the introduction of employee check-in check-out software may cause worry or resistance among the employees. The leadership team—ideally the Payroll Manager or Compensation and Benefits Manager—should prepare the workforce accordingly and explain the advantages of the new system, as well as address any potential concerns.
Monitoring Data Against Real-Time Checks
In an organization that has experienced work time fraud in the past, it is only a matter of time before the culprits look for a way to circumvent employee check-in check-out software. Management should perform regular cross-checks to ensure that the data on the system is a true reflection of the hours the employees worked.
Expert Tips for Deciding on the Best Software for Your Needs
There are many good systems on the market, so here are the considerations you should weigh up before deciding which employee check-in check-out software to buy:
Cost versus value
Compatibility with existing systems
Cloud or server storage
Employee self-service versus HR control
Scalability
Cost Versus Value
Pricing for employee check-in check-out software varies widely—with even some freeware available—but the lower initial expense may come at the cost of:
Reduced features
Impaired compatibility or
Data corruption
Bearing in mind the financial implications of incorrect work records, all these factors should be taken into consideration when choosing a package.
Compatibility With Existing Systems
If employee check-in check-out software is being added as a standalone product, it must be compatible with whatever payroll system you currently have in place.
Any incompatibility can result in massive financial discrepancies, so it is worthwhile verifying the integration options with the supplier. If possible, you should run simulations with the new system during the free trial period before making the purchasing decision.
Cloud or Server Storage
Every organization has different requirements for data storage. Those that operate from multiple locations may have already transferred to virtual data storage, but there is no doubt that the future lies in the cloud. It is a prudent idea to ensure that your organization's data can be available to all stakeholders wherever they are.
Employee Self-Service Versus HR Control
Depending on the organization, the level of trust in employees managing their clocking in and out will vary. The decision whether employee self-service or full central control of employee check-in check-out software should be considered carefully when sourcing providers.
Scalability
If your organization is considering expansion, it is sensible to look at the scalability of the employee check-in check-out software package. This should also include an analysis of the relative costs per employee and whether economies of scale would offer discounts.
Pricing
The pricing for employee check-in check-out software is calculated by the user and is as follows:
Average Annual Cost per User
Paychex
$36
Replicon
$192
Kronos
$72
TSheets
$96
Nettime
$48
TimeClockPlus
$30
uAttend
$264
Acumen
$264
Bindle
$18
Some providers charge either a once-off installation fee or stipulate a minimum monthly cost regardless of user numbers.
What Are the Most Important Integrations With Employee Check-In Check-Out Software?
In today's world, system integration is a given, and many employee check-in check-out software solutions come bundled with other features as an all-in-one package. If this is not the case, the following integrations are must-haves:
Integrations
Explanation
Payroll software
Integration with payroll software is an absolute must if it's not already part of the employee check-in check-out package.

The integration needs to be seamless and fault-free to guarantee payroll runs are not disrupted by data corruption between the two systems

1099 payroll Software
For some organizations, 1099 payroll software integration may also be necessary to handle contractors or freelancers
Employee record software
A useful integration links an organization's employee check-in check-out software to its employee record software, ensuring that all aspects of HR management talk to each other
Similar Software Solutions for HR
If employee check-in check-out software doesn't meet your exact needs, you may find some other HR-related tools useful.
Payroll Tools
These payroll solutions can help automate your payroll runs, save you a ton of time, and ensure 100% payment accuracy:
General HR Tools
These general HR solutions have been proven to be the best on the market:
Frequently Asked Questions About Employee Check-In Check-Out Software
These are the most common questions about employee check-in check-out software:
How can you monitor employee attendance?
How can you ensure employees are productive when working from home?
Why is good attendance important in the workplace?
Can you dismiss someone for always being late?
What is a good attendance policy?
How can I improve the attendance of my team?
How Can You Monitor Employee Attendance?
Employee check-in check-out software keeps track of when employees clock in and when they leave. Managers, leaders, and anyone with admin privileges can access the attendance information at any time by logging into the platform.
How Can You Ensure Employees Are Productive When Working From Home?
Modern employee monitoring software doesn't only track work hours for remote workers but can monitor apps being used, log keystrokes, check internet activity, and calculate social media usage.
Alternatively, you can set clearly defined KPIs (Key Performance Indicators) and targets that your employees need to hit and evaluate their performance based on output instead of hours worked.
Why Is Good Attendance Important in the Workplace?
Good attendance allows you to hit business objectives reliably and predictably, and it also creates a culture of productivity within an organization.
Which Employee Check-In Check-Out Software Is Right for Me?
The answer depends on how your workforce is made up, what your shift patterns are, and what line of business you are in. Look at the questions under Expert Tips for Deciding on the Best Software for Your Needs section to learn more.
Can You Dismiss Someone for Always Being Late?
Yes, as long as the correct disciplinary procedures under the organization's policies are observed, and provided that the lateness is willful, repetitive, and disruptive.
What Is a Good Attendance Policy?
Every organization has its own attendance needs depending on its industry, but an attendance policy should be clear, concise, universal, and non-negotiable.
How Can I Improve the Attendance in My Team?
The easiest first step towards improving attendance in a team is to measure it using the software recommendations above and introduce focused corrective action to rectify any issues identified.
Hiring Resources for Ambitious Companies