The Best Employee Engagement Software for Your Business
Employees, the core of every company, can make or break a business. It is crucial to have a clear insight into their struggles and work challenges and help them overcome any issues if you want to keep them productive. Endless meetings meant to give you that insight will take up too much of their time and have the opposite effect. Plus, the information you collect can not be backed up and properly analyzed to get an accurate overview.
If you don't find a way to establish a relationship with your employees, you risk making them feel unappreciated and disconnected from the management and the rest of the team.
The right employee engagement software solutions help you gain actionable insights into your team's everyday performance. They enable constant communication among employees and management and empower team collaboration to achieve better results. Data transparency, analytics, task management, and communication-enabling features ensure your company is in touch with its number one priority—the staff.
Having your finger on the pulse of your business will help you prevent any work crisis in time so that nothing jeopardizes the progress of your projects. That will lead to creating a healthy, positive work environment where every member feels included in achieving common company goals. It is only a matter of choosing an employee engagement tool that meets the needs of your business best.
Why Should You Trust Us About the Best Employee Engagement Software?
Over the past 16 months, we grew Stronger Teams from one to 30 members. During that time, we evaluated over a thousand applicants, and video-interviewed hundreds, hired 50, and churned 20—without any formal HR experience. The lack of a proper tool to help organize the data made keeping track of all the candidates and streamlining the hiring process extremely difficult.
We started looking into purchasing an HR software solution to automate and streamline the HR-related processes in our full-remote business. With so many different tools on the market, choosing the right one was a challenge.
We tested out many different tools and spent months researching their features and the advantages they came with. That's how we became experts in the field of HR-related software solutions, and we hope that our established research methods will help you make an informed choice, as well as save time and money in the process. We did the heavy lifting and put all the crucial information in one place to save you time, energy, and trouble.
You need to keep in mind that there is no one-size-fits-all kind of solution. There are factors to consider, like the size, budget, and organization of your business. Use our reviews to estimate which software solution will fit the needs of your business the most.
Top Six Employee Engagement Software Solutions for Your Business
In an effort to facilitate your search, we have considered all the necessary features, functions, affordability, and ease of use to put together a list of excellent products for you to choose from.
Here is our selection of the top six employee engagement software solutions on the market:
Peakon
Officevibe
15Five
ContactMonkey
TINYpulse
Culture Amp
Peakon

Peakon is one of the best and most comprehensive employee engagement software solutions on the market today. It is designed for mid-sized businesses and enterprises, and some of its loyal customers include companies like Trustpilot, Capgemini, and Verizon.
Peakon puts emphasis on using employee feedback as a proven method of promoting performance enhancement. It allows customers, managers, and collaborators to give real-time feedback to employees via the web and desktop or mobile app, and it provides a visual, data-driven insight into your staff's performance on its easy-to-use, centralized platform. Employees have the opportunity to access a personalized dashboard if they need some mentorship or specific training.
Peakon's philosophy is that measuring employee engagement is not enough to drive real change. It provides meaningful insights that allow managers to put their idea into action, whether it concerns leading their teams or working on increasing employee productivity.
Peakon's data-oriented, action-driven features are bound to increase the success of your company in no time.
Pros
Cons

Easy-to-navigate surveys
Friendly UI
Responsive customer support service

Too many features to keep up with
Officevibe

Officevibe strives to improve employee performance and boost morale with continuous feedback. It creates a safe environment where employees are free to share their impressions anonymously. That is achieved through a weekly survey that the tool sends to your employees automatically. You can then perform an in-depth analysis of the results and plan further actions accordingly.
Surveys are short and engaging and take five minutes to fill out. The process is easy—you only have to invite employees, and the survey will be sent via email automatically with a real-time reporting service. Officevibe is also a flexible tool that will be able to keep up with your future business expansion and changes.
Companies that have implemented Officevibe range from small to enterprise-level businesses like Microsoft, which is proof enough that this low-cost survey system boosts employee productivity and engagement.
Pros
Cons

Great dashboard metrics
Vast integration possibilities

The UI could be more user-friendly
15Five

15Five markets itself as a continuous performance management software. That implies asking questions, keeping the lines of communication open, and working on employees' professional development. The tool achieves this by providing regular check-ins and one-on-ones with the manager, as well as through employee recognition and 360-degree feedback.
15Five provides surveys with customizable questions designed to spark feedback regarding different business areas like culture, performance, and engagement. It has a robust mobile application, so you can reach your remote workers at any time and maintain the high productivity level of your company. Some of their faithful customers include Spotify, HomeAdvisor, and Adobe.
Pros
Cons

Employee feedback services
Goal tracking
Customizability

The interface could use some improvement
ContactMonkey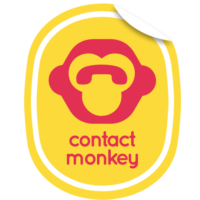 ContactMonkey combines a creative employee engagement system with powerful reporting and analytics features. This combination provides enough reliable data for planning your future business strategies.
The software allows you to create newsletters within the platform and distribute them to your employees, after which you can perform an in-depth analysis of the results. You can choose a template from an extensive library, create your newsletter with a simple drag-and-drop system, and even customize it further by adding videos or images.
The engaging nature of the newsletter is achieved through different response options, such as emojis, star ratings, or like buttons. ContactMonkey offers the possibility of leaving anonymous comments so that employees feel more comfortable giving feedback without fear of potential backlash.
ContactMonkey's tracking system gives you insights into individual employees' achievements, teams with the best performances, and the level of responsiveness to the content. Powerful analytics features will allow you to have a clear image of what to improve in your newsletters by comparing campaigns over time. With this elaborate employee engagement system, ContactMonkey guarantees success for any business.
Pros
Cons

Easy to use
Seamless integration into HTML emails
Great search function

Occasional refresh issues
TINYpulse

TINYpulse is an employee engagement tool that is designed for businesses of all sizes. Many famous enterprises, such as Microsoft, Deloitte, and Ben and Jerry's, have been relying on TINYpulse to improve employee achievements, boost morale, and encourage open communication and participation.
TINYpulse has a unique way of measuring employee performance and productivity. The philosophy behind this employee engagement tool is to create a healthy, safe, and trusting environment, where employees are encouraged to share their opinions and give feedback anonymously.
TINYpulse helps you achieve that by providing pre-designed templates with science-backed questions that allow you to create customizable surveys.
You can use the surveys to measure employee productivity or management effectiveness, among other factors. These surveys are designed to elicit honest, comprehensive answers and acquire real-time feedback.
TINYpulse's powerful analytics features provide you with a clear insight into your team's strong and weak engagement spots on a centralized dashboard, so you can support them accordingly.
Pros
Cons

Customizable surveys
Anonymous feedback

The reporting feature is somewhat limited
Culture Amp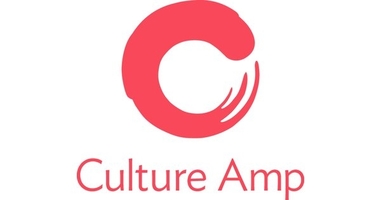 Culture Amp is one of the most popular employee engagement software solutions on the market today. One of the main factors that set this tool apart from the competition is its action-oriented feedback format. Culture Amp not only provides surveys to collect valuable employee insights and feedback but also offers in-depth analysis and reporting services that ensure appropriate action is being taken to boost employee performance and participation.
Surveys are designed by psychologists and data scientists to help you acquire useful feedback for an actionable response. The platform even allows you to benchmark your results to those of similar companies for easier performance tracking.
Culture Amp's powerful analytics help you gain an insight into the relationship between engagement and performance, and the tool offers a unique analysis of the people who are most likely to leave the company due to a disconnect between these two factors.
It also gives you an insight into what drives your most productive staff members so you can duplicate their success. With such an action-driven attitude that Culture Amp provides, there is no doubt you will increase productivity and reduce turnover.
Pros
Cons

A user-friendly platform
Customizable surveys
Comprehensive analytics features

Only admins can access the platform; employees can't monitor their own performance
The Most Important Functionalities of Employee Engagement Tools
Every employee engagement software solution has its unique selling point and offers a function or two to distinguish it from all the other tools on the market.
When it comes to choosing an employee engagement tool, you should consider which features are must-haves and which ones are nice to have. We'll highlight the crucial employee engagement software features and functionalities your business will benefit from the most:
Performance management
Employee recognition feature
Automatic Notification System
System Integration
Scalability
Performance Management
Performance management features are equally important for managers and employees. Having insights into employees' performance will enable managers to stay in the loop, react in time, and organize projects and tasks according to the information they get.
Employees have an opportunity to respond to feedback, participate in constructive team conversations, and follow their own progress. If there is an area where they might need some extra support, engagement software solutions offer a variety of learning materials so they can work on their professional development.
Performance management features come in these forms, among others:
Talent assessment
Reports
Training materials
Check-ins
Surveys
Employee feedback
Goal setting
Employee Recognition Features
Employee recognition features provide managers with the opportunity to reward their employees for a job well done. Acknowledging your staff's hard work makes them feel appreciated, which is crucial during difficult times that every company faces from time to time.
Employee recognition functionalities allow you to identify the individual or team that had an excellent performance in the past period and respond with praise. The system singles out all individuals who have met the goals or have shown an outstanding effort so you can keep them in mind when the time for promotion comes.
Automatic Notification System
An automatic notification system is an important function that ensures every piece of feedback, comment, or notification is distributed seamlessly. When it comes to praise or a piece of information sent by the manager, you need to make sure it reaches the respective team member or department in time. Every communication delay affects the decision-making process of the managers, which can create a glitch in the system.
A feedback system that functions autonomously and automatically will help those communication lines run smoothly, with all the information distributed among team members in real-time.
System Integration
System integration is an important factor in achieving a seamless employee engagement process. When your employee engagement software integrates with your existing systems, employees can access a wide range of information that will expand their knowledge and help them advance their skills. Those integrations are usually with customer relations software solutions, management platforms, or other HR tools.
Scalability
Scalability is one of the most important factors in choosing an employee engagement software solution.
Scalability means your software will be able to support some secondary functionalities and more advanced and sophisticated employee monitoring and management features. The flexibility of the tool will ensure your future requirements are met.
The Benefits of Using an Employee Engagement Software Solution
To emphasize the importance of implementing an employee engagement tool in your business, we provide you with a list of the biggest benefits it provides:
Saves time and money. Most of today's employee engagement software solutions offer administration services via third-party integrations. All templates and survey models that you use for engagement analyses are customizable, so you don't have to worry if they will align with your business. Modern employee engagement tools also include learning materials, as well as automation possibilities that save both time and money.
Improves employee productivity. These tools provide employees with an opportunity to give honest feedback and opinion on their assignments or company policies. At the same time, managers and team leaders can pinpoint each team member's weak points and give actionable advice on how to improve performance.
Facilitates communication and ensures a free flow of information. Keeping employees in the loop is crucial. Transparency will make them feel included and more inclined to put their best foot forward when it comes to working towards achieving company goals.
Decreases employee turnover. Employees don't look for new jobs only because of low salaries. The feeling of being unappreciated or unheard also plays a big role in employee turnover. A modern system where they not only have the opportunity of giving their opinion but also receiving recognition and praise for their efforts is bound to keep them in your company for a long time.
Improves company culture. Every business wants top-quality employees in their team. One of the key aspects that makes serious candidates choose your company over another employer is the work atmosphere. If you give off a strong impression that you invest in your employees, hear their voices, and value their opinion, you'll have a much easier time attracting top talent.
No matter the size or type of your business, the question isn't whether you need an employee engagement software solution—it's how to go about choosing the right one.
Before making a decision, take all factors that we listed into consideration, and be sure to take advantage of the free trials that most solutions offer. If you are interested in other types of HR tools, check out some of our other selections: