What Is the Best Employee Handbook Software for Your Business?
A big part of the onboarding process in every company is the act of introducing employees to your company policies and their responsibilities. Employee handbooks are a great way to achieve that—they provide all the information gathered in one place.
Employee handbooks not only provide valuable information that the new hire can access at a convenient time, but they also keep you in compliance with the law. They contain information about a company's legal obligations and define employee rights under specific parameters so they can help protect you from potential lawsuits, including harassment, discrimination, and wrongful termination.
You can give handbooks a personal touch and use them to provide employees with a unique and memorable experience of getting introduced to your company.
Creating a custom-made handbook from scratch takes up a lot of time, so today's employee handbook software solutions help facilitate that process. The practicality and accessibility of an employee handbook are greatly improved with the use of a tool that gathers all information in one centralized platform.
Most of the great employee handbook software solutions provide templates that you can use to create memorable and original content. You can also implement multimedia to make it richer and more appealing.
Why Should You Trust Us About the Best Employee Handbook Software?
The founder of Stronger Teams, Nick Jordan, was the 8th employee in a startup that developed to over 200 employees without ever raising venture capital. Together with Gordana, our Director of Operations, he grew our remote team from one to 30 members in 16 months.
During that time, we evaluated over a thousand candidates and video-interviewed hundreds but, lacking any formal HR experience, we had a difficult time keeping track of the data and organizing the hiring process.
We soon started looking into HR software solutions to help us facilitate and streamline processes like payroll, recruiting, and onboarding. We personally tested out and used a number of HR software solutions out there to find the tools that meet the needs of our remote organization. That made us become experts in assessing which features to look for and what factors to consider when choosing a specific HR tool.
What we found out from personal experience is that there is not a single solution that will fit the needs of every business. The information that we provide is meant to eliminate the time-consuming research process that we had to go through. It is up to you to use our objective reviews and make an informed decision.
The Top Five Employee Handbook Software Solutions for Your Business
Best employee handbook software solutions will not only assist in creating a handbook but will also provide features that will help you ensure your employees consume the content and familiarize themselves with company policies.
Here is our selection of five employee manual software solutions that will benefit your business the most:
Blissbook
ProProfs
Handbooks
Igloo Software
AirMason
Blissbook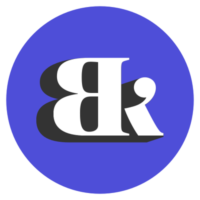 Blissbook is an employee handbook tool that is bound to impress you with its features. It allows you to create the handbook content, launch it, and update it as many times as you need. Blissbook offers a free trial that lets you experience the services before committing to a paid plan.
Creating the content of the handbook is quick and simple. Blissbook even allows you to collaborate with your team to create as comprehensive a handbook as possible. Information about the new handbook is distributed through Blissbook's built-in email notification system. The revisions that you make are auto-tracked, so you can always see what changes you implemented and when.
For every step of the process—from creating and branding your handbook to launching it—the team from Blisbook is there to either do it for you or provide guidelines, free of charge.
With Blissbook's employee policy management, you are always in compliance with the law. Its reporting features allow you to see which of the handbook sections employees have viewed and signed. With such a comprehensive set of features, Blissbook is bound to greatly enhance your company's onboarding process.
| | |
| --- | --- |
| Number of Employees | Price |
| 1–124 | $62.50 per month |
| 125–249 | $6 per employee seat per year, no special requirements |
| 250+ | Custom plan |
ProProfs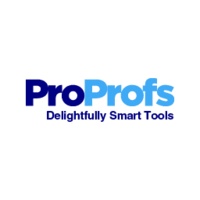 ProProfs allows you to create a centralized information center where your employees can easily access the personalized handbook and get informed on the company vision, mission, policies, and services. You can create a handbook on the platform by using one of the many template options the software solution offers, add a logo and brand name, and make it professional-looking and appealing to your employees.
This web-based tool enables access to the handbook at any time via desktop, laptop, or mobile application, so your employees can get acquainted with your company rules on the go.
ProProfs guarantees the security of your handbook by allowing you to manage accessibility based on custom-made rules. Access to the whole or a part of the content can be approved or revoked at any time.
Some of the companies that use ProProfs to design their unique handbooks are Sony, Dell, and Cisco.
| | |
| --- | --- |
| Plan | Price |
| Free | $0 |
| Essentials | $0.30 per page per month |
| Premium | $0.50 per page per month |
Handbooks

Handbooks is a handbook generator that strives to make creating personalized handbooks quick, easy, and affordable. All you have to do is provide the necessary documentation, materials, and guidelines to the Handbooks software, and it will create your customized employee handbook in no time.
Apart from creating custom-made handbooks, this software solution also generates HR documents, manuals, and other business-critical documentation. Once the handbook is created, it can be downloaded as a Word document.
Handbooks offers two plans—free and paid. The free plan allows for 16 pages of essential policies, and the paid plan includes 28 pages of essential policies, plus guidelines and standards. It is available in 50 states.
| | |
| --- | --- |
| Plan | Price |
| Paid | $19.95 per month |
Igloo Software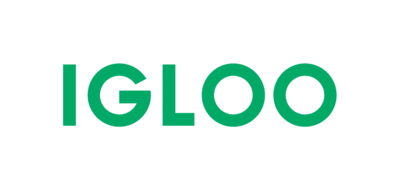 Igloo Software is a well-rounded employee handbook software solution that helps you cover all aspects of introducing new hires to your company. It provides a unique way of reaching necessary information, so the employees can find exactly what they're looking for in seconds. Company policies and guidelines are easy to track as they are organized into chapters and can be added in the form of Wiki articles.
Igloo Software provides notifications for employees regarding updates or changes in the employee handbook. It also has a tracking system that enables employees to put a checkmark if they have read and understood a piece of content.
Igloo offers three plans—Single Solution, Department Zone, and Corporate Intranet, with the last one allowing you to create an intranet platform to manage all departments within your company.
| | |
| --- | --- |
| Plan | Price |
| Single Solution/5,000 users | $599 per month |
| Department Zone/10,000 users | Price per request |
| Corporate Intranet/unlimited number of users | Price per request |
AirMason

AirMason is one of the most popular employee handbook software solutions today. Its customers include companies like Netflix, Patagonia, and Sterling. AirMason lets you design your employee handbook with the assistance of its editor and then host it online, so it is easily accessible to every employee.
You can either upload your existing handbook content in the form of a PDF file or use one of the many templates to create one on the spot. AirMason offers the possibility of team collaboration when creating content apart from the help of their editor.
The system sends automated notifications every time someone reads and signs their copy of the handbook, and an Email Reminder service sends reminders to employees who failed to do so.
AirMason is a trusted software solution for creating the most engaging employee handbooks, and you will, without a doubt, be satisfied if you opt for this solution.
| | |
| --- | --- |
| Plan | Price |
| Startup/1–99 employees | $62.42/mo |
| Small Business/100–199 employees | $83.25/mo |
| Enterprise/200+ employees | Price per request |
The Most Important Features of an Employee Handbook Software Solution
An employee handbook software solution's primary purpose is to provide information and guidelines to your new hire, but that doesn't mean it should be dull.
With a bit of creativity, it can be as appealing as it is useful to the reader. The effort you put into creating an employee handbook will result in your employee referencing it for guidance and information retention.
The most valuable features will not only make the handbook accessible and secure but will also help you keep track of how often your employees use it. The most important characteristics of every good employee handbook software solution are:
Branding
Adding multimedia
Accessibility
Performance tracking
Updates and revisions
Branding Your Handbook
Branding your employee handbook software is important if you want to make an impression on your new hires. Branding means leaving your company's unique mark, and you can do it by adding your logo, colors, and background.
If you put effort into branding your handbook, you will appear more professional and serious about the message you are trying to convey. Your employees are also far more likely to take the guidelines and regulations they find there seriously.
Adding Multimedia for More Value
Keep your employees engaged in the content of your handbook by adding multimedia. You can include videos to help with the onboarding and links to guide them to the information about your company policies. Another way to spruce up your employee handbook is by including images and job descriptions of your other staff members to help them get familiar with their colleagues.
The more interactive, visually appealing, and accessible the information is, the more interested your employees will be.
Sharing and Security
When you use an online employee handbook software solution, you can share it with your employees by sending them the link. It makes accessing the document quick and simple since employees don't have to download it. You can secure the content of the handbook with a password to protect it from unauthorized access or limit the number of times the link can be shared.
Performance Tracking
Performance tracking will help you find out how many employees have read the handbook. You will be able to tell how many visits the link had, as well as which part of the handbook grabbed employee attention and which didn't, so you can work on improving it.
Performance tracking even shows you which section of the handbook was skipped, so a built-in notification system will automatically send a reminder to your employees to read it.
Regular Updates
Most of the available employee handbook software solutions will facilitate the process of updating the document. You should be able to upload a PDF file without having to change and resend the link to your employees. The same goes for any other outdated part of the handbook, like images.
The nature of the software is supposed to allow you to replace the old image with a new one without any problems.
Top Benefits of Using Employee Manual Software
Here is a list of top benefits employee handbook software will provide for your business. An effective employee handbook:
Introduces new hires to your company. Providing your employees with a comprehensive employee handbook on their first day in your company is a guaranteed way of making a great first impression. With features that every employee handbook tool provides, you can be sure your employees will be well informed and ready when they start doing their job.
Makes sure employees know what is expected of them. Employee handbooks should contain valuable information regarding employee responsibilities and future job requirements, as well as details regarding company policies and regulations. Providing your employees with clear and accessible information will help build a relationship between managers and new employees and keep the company moving in the right direction.
Shows employees the benefits you offer. It is important to communicate to employees all the benefits you provide, whether it is paid parental leave, vacations, or health insurance. Stating them clearly in the handbook will not only help avoid confusion about the terms of the job but also retain top talent with the perks your company offers.
Ensures compliance with the law. Your employee handbook should include the laws and regulations related to specific employee actions or circumstances. You need to be straightforward about that and clearly state your intention of being compliant with the law. At the same time, the conditions of the job stated in the handbook will protect the employer from a potential lawsuit.
Determines who employees should ask for help. In the case of workplace violations, or any kind of employee questions, it is better to resolve the issue in-house. If you don't appoint a manager and a third party that employees can turn to in the case of a problem, they are more likely to look for a solution outside of the company.
What Should You Include in Your Employee Manual?
When creating an employee manual, it is necessary to include all the employee and company-related information. You should make it original but simple and straightforward at the same time.
Here are the examples of the sections you should include in your handbook to make it as complete as possible:
Welcome section. This section should include your company's history, principles, and a mission statement
Code of conduct. Includes information on how your employees should dress, behave, and represent the company
Employment laws. Here, you should cover all the federal, local, or state laws your business operates under
Employee classification. They should be divided into exempt and nonexempt employees
Payment. You should provide information on how frequently you pay your employees, what payment methods you offer, and how you handle overtime
Attendance policy. Includes your policy on holidays and breaks, as well as paid and unpaid time off
Benefits. This section includes your offers of insurances, employee discounts, retirement funds, etc.
Discipline. You should define the employee behavior that leads to disciplinary measures and what those are
New hire and departure. In this section, you should emphasize what employees can expect when they are hired and if they get terminated
Acknowledgment. Employees must sign an acknowledgment to prove they have read and understood the handbook
We have narrowed down the choice of the best employee handbook software solutions on the market, and the rest is up to you. Choosing any one of them is bound to provide you with a quality product, but your final decision is a matter of personal preference and budget.
If you are interested in other HR software solutions, check out our recommendations: