What Is the Best Employee Monitoring Software for Your Business?
HR teams are one of the most valuable assets of any business. Keeping them rested is what's going to boost their productivity and ensure your company's overall wellbeing.
Since HRs have many different responsibilities, it is no easy feat to have them perform as outstandingly as they would if there were no tedious tasks to complete. Eliminating such tasks would be any company's best bet.
One of the biggest flaws in business is the lack of acknowledgment of new ways to execute duties. For one reason or another, you might be led to believe that the old ways are the best ones, as they've been proven again and again through practice.
The truth is that your business can't advance if you don't implement modern solutions, such as employee monitoring software, that aim to relieve your HR of unnecessary stress. If you want to thrive and perform better than ever before, HR tools are essential.
Top 9 Employee Monitoring Software Solutions
We have dedicated endless hours to research, aiming to find the best employee monitoring software solutions on the market. The results were beyond successful, as we've been made aware of nine different solutions:
No matter which one of the listed employee monitoring software solutions you choose, you will improve your business in many different ways—just wait and see.
Work Examiner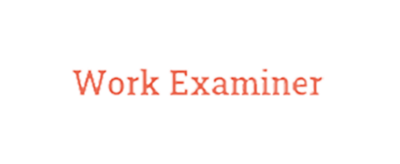 Source: Work Examiner
Work Examiner is one of the best employee monitoring software solutions on the market. It has plenty of features that allow for easier and more effective workflow. Some of the most popular ones are PC tracking, website tracking, recorded screen capture, instant message monitoring, and others.
| | |
| --- | --- |
| Pros | Cons |
| Offers a free trial Offers perpetual software licensing | Limited to PC availability Doesn't work on Mac |
StaffCop

Source: StaffCop
No matter the size of your business, StaffCop will work like a charm. With the basic plan, you can cover up to 100 computers, whereas the enterprise plan offers the coverage of 25,000 PCs. Having been designed to improve employees' motivation, StaffCop will ensure a better office environment for your team.
| | |
| --- | --- |
| Pros | Cons |
| Excellent data security Efficient ease of use | Doesn't offer cloud-based admin interface Isn't mobile-friendly |
Teramind

Source: Teramind
Teramind is one of the most popular employee monitoring software solutions on the market that's designed for large businesses and enterprises. The platform provides unique features, such as user behavior analytics, insider threat prevention, data loss prevention, and many others.
| | |
| --- | --- |
| Pros | Cons |
| Excellent interface Great variety of features | Can be expensive Overly complex features |
InterGuard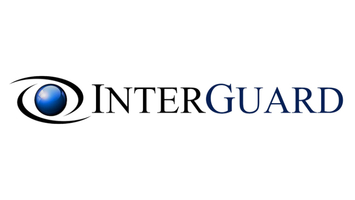 Source: InterGuard
InterGuard values security more than anything else. This employee monitoring software will ensure consistent cloud control, prevent data loss, measure productivity, and execute other employee monitoring tasks. If your business deals with sensitive data, InterGuard will be the perfect choice for you.
| | |
| --- | --- |
| Pros | Cons |
| Free trial Support available 24/7 | Isn't intuitive Complex installation process |
Hubstaff

Source: Hubstaff
Hubstaff is a perfect choice if you have remote employees. Keeping track of your workforce that isn't right before your eyes can be tricky at times, but this employee monitoring software ensures that everyone is doing what they're supposed to. Hubstaff's most popular features include detailed reports, GPS tracking, online timesheets, and others.
| | |
| --- | --- |
| Pros | Cons |
| Allows time tracking from different devices Is capable of running offline | Doesn't allow for full customization Isn't affordable for most businesses |
ActivTrak
Source: ActivTrak
If you're on the lookout for a tool that prioritizes employee productivity, ActivTrak will be the best option for your business. It will provide you with detailed reports that help determine the hardest-working team members. This employee monitoring software is cloud-based, which is perfect if you want a tool that keeps your data safe.
| | |
| --- | --- |
| Pros | Cons |
| Increases productivity Tracks browsing history | Might be hard to navigate at first Doesn't record activity offline |
Veriato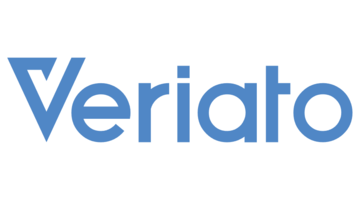 Source: Veriato
Veriato is a popular employee monitoring software solution that boasts plenty of features. Its clients favor it because of the advanced monitoring features that track emails, app usage, USB devices, social media usage, and many other activities. One of the main perks of Veriato is that it allows for customizable productivity reports.
| | |
| --- | --- |
| Pros | Cons |
| Is available on both Mac and Windows Offers AI-powered threat detection | Isn't suitable for all businesses Doesn't provide alerts or notifications |
Time Doctor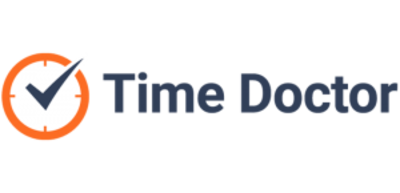 Source: Time Doctor
One of Time Doctor's biggest advantages is the number of integrations the employee monitoring software has. Among them, you can find Slack, Trello, Teamwork, Salesforce, and many others. Since productivity is highly valuable to Time Doctor, you will get alerts each time your employee is unproductive.
| | |
| --- | --- |
| Pros | Cons |
| Has a mobile app Sends alerts when employees are visiting non-work-related websites | Doesn't offer good customer support Has insufficient UX |
SentryPC

Source: SentryPC
SentryPC is one of the best solutions on the market because it offers solutions for hospitals, schools, families, and businesses. This employee monitoring software will allow you to block games, news websites, social media networks, and other platforms, in an effort to boost your employees' productivity.
| | |
| --- | --- |
| Pros | Cons |
| Is a highly intuitive platform Has a great variety of features to choose from | Doesn't offer productivity analysis Is difficult to get all the features running |
Why Your Company Needs Employee Monitoring Software
Keeping track of your employees, no matter if they're at the office or working remotely, is difficult and often stressful. Even though your HR is supposed to do this job, it isn't fair to contribute to the existing burden they bear.
We all know how hard it is to be an HR—having to complete tedious tasks on top of keeping everything under control in the team is too much work. The only way to relieve HR teams of unnecessary stress is to introduce HR tools to your business.
Solutions, such as employee monitoring software, are going to help your business in more than just one way. Automated tasks are capable of saving lots of time, and remember that time is money. Introducing modern HR solutions will ensure that your business thrives, no matter the circumstances in the outside world.
Your team is the single most valuable asset your company has. If you take good care of them, you will be rewarded in many ways. Don't forget that having an impactful and satisfied team contributes to your employer branding—your employees are the only reliable brand advocates. If they don't work in a healthy environment, don't expect to get positive feedback.
What Are the Benefits of Using Employee Monitoring Software?
Employee monitoring software benefits two groups—you and your employees. HR tools, in general, bring plenty of advantages to the table for everyone, which is why the majority of businesses use them.
How Employee Monitoring Software Benefits You
Employee monitoring software is going to provide you with many benefits:
Your revenue will increase when you introduce employee monitoring software. Since the software boosts your employees' productivity, you will get the results you desire. This means that your revenue will be bigger than ever before, contributing to an overall better environment
Employee monitoring software improves payroll management. Eliminating all mistakes is impossible, but having this solution will result in something close to it. Since it keeps track of work hours, your employee monitoring software will contribute to the overall decrease of payroll-related errors
Employee monitoring software helps you understand your employees better. Keeping track of your employees' performance and productivity is going to help you recognize your team's skills and capabilities. With that information, you can make decisions more effectively and work on your employees' pain points
Boosting transparency won't be an issue with employee monitoring software. Since it provides you with access to all systems, this software solution will create a transparent environment everyone will want to work in
You will get to be the one in control when you introduce employee monitoring software. Since the solution allows you to keep track of all of your employees' activities, you can act on mistakes much more quickly and effectively. This is going to contribute to drastic organizational improvements in no time
How Employee Monitoring Software Benefits Your Employees
Employee monitoring software comes with certain advantages for your employees as well:
Your employees will get more effective feedback from you. As soon as you introduce employee monitoring software to your business, you'll be able to see how your employees work. This will result in significantly improved feedback, which is one of the best ways to influence your team.
Employee monitoring software allows your team to re-evaluate their productivity. Your employees' mindset, as well as the way they treat work, will change for the better when you introduce this software solution. It will make them analyze which time of the day they're the most productive at, and act on the conclusion.
Your employees will be protected from potential data security risks. We all know that security risks are gaining lots of traction, and some negligent actions could easily lead you to a dead end. Employee monitoring software solutions are capable of protecting your employees from such occurrences more effectively.
Employee monitoring software allows for a more flexible environment. You can't keep track of employees who need to work remotely, but employee monitoring software can. It provides the ultimate reassurance that your team will be productive wherever they work from.
Your employees can use employee monitoring software to back them up. Sooner or later, your employees will ask for a raise. If they were productive enough, and your employee monitoring software confirms it, you can make a data-based decision with ease.
What Are the Types of Employee Monitoring Software?
To make sure that you're picking out the right software for your business, you should know that there are three types of employee monitoring software:
Surveillance tool
Productivity tool
Project management and supervision tool
Surveillance Tool
If you have lots of sensitive information on hand or have experienced a data breach before, you will want to opt for the surveillance tool. You can use it to monitor emails and employees' activity, control access rights, track documentation, and much more.
Productivity Tool
In case you want to know how productive your employees are or want to help them improve, you should be on the lookout for productivity tools. This type of employee monitoring software will come with excellent, in-depth reports and analytics that aim to help your team be as productive as possible. It will allow you to assist them the way you've never been able to before.
Project Management and Supervision Tool
Project management and supervision tools are the most basic type of employee monitoring software. They allow you to track time, projects, and assignments with ease. This type of software usually comes with thorough analytics tools that help you keep track of your employees with ease.
Choosing the Best Employee Monitoring Software—A Buying Guide
Employee monitoring software comes with many features, though not all of them are useful for your business. Before you invest in employee monitoring software, you should make sure that it has the following features:
| | |
| --- | --- |
| Feature | What It Does |
| Alerts and notifications | The best employee monitoring software solutions on the market will alert you whenever your business is threatened by a security breach. |
| Location tracking | Depending on which niche your business belongs to, you may want to check where your employees are at. Employee monitoring software will allow you to track all the whereabouts of your team with ease. |
| Timesheet | One feature all employee monitoring software solutions on the market should have is the timesheet feature. It allows you to see all the log-in and log-out times of your employees. |
| Productivity evaluation | Productivity evaluation is a feature that any top-notch employee monitoring software solution should have. It is going to let you see the insights into how well your employees are performing through reports. |
| Task management | Your employee monitoring software should be able to track your employees no matter where they are. Knowing who's working on what project and who's ignoring deadlines are just a couple of examples of what your software is supposed to keep track of. |
If you stumble upon employee monitoring software that has the majority of the listed features, you should go for it. Most of these are essential for the software to be useful.
Employee Monitoring Software Pricing
Before you invest in employee monitoring software, you should get familiar with different pricing plans. This type of software has three different payment methods:
One-time payment—Although rare, one-time payments for employee monitoring software solutions can be found on the market every now and then
Subscription—This is the most common type of payment method. Vendors who offer subscription-based pricing plans will usually charge you based on the number of your employees either monthly or yearly
Freemium—Some employee monitoring software solutions are free to use, though they offer you the option to move to a paid subscription. Keep in mind that free versions of any software solution won't have as many features as paid ones
Depending on the size of your company, the number of employees it has, and the features you want to include, the prices can vary greatly. Most employee monitoring software solutions are affordable, though, so you don't need to worry about breaking the bank.
How to Be Sure You're Making the Right Choice
The best way to reassure yourself that you're making the right choice is to ask your vendor for a product demo during which you can ask questions. That's the easiest approach to the situation.
If you have no idea what you should ask your vendor, we suggest that you use some of the following questions:
Are you used to working with clients that have companies as big as mine?
How much time will the implementation process take?
Does your software integrate with other platforms?
Which platforms does your employee monitoring software integrate with?
Is anyone from your team going to help me implement your solution?
Is the pricing going to change at any point?
Do you have plans for future integrations?
Does your employee monitoring software integrate with my technologies?
How would you rate the security of your software?
Asking the listed questions is an excellent way of steering the conversation in the right direction during which you will find out more about the product. It's common for people to change their minds after product demos take place, so don't get discouraged.
It would be a good idea to have a chat with your HR team and ask what they believe would be the best decision to make. They can also tell you which features they'd like to see in the chosen employee monitoring software, which is going to help you more than you can imagine.
You can't make a wrong decision—the sooner you understand that, the better for your personal and professional wellbeing. Don't set your expectations too high and see what the market has to offer—you'll form a more solid opinion this way.
If you choose from one of the nine best employee monitoring software solutions, we guarantee that you won't be disappointed.
Looking to improve your HR department? Check out other HR software categories here!