Top Employee Recognition Software for Your Business
Monitoring your team members is always challenging, and the larger your organization, the more problematic it becomes. A great way to ensure that employees who perform are rewarded is to implement employee recognition software that recompenses success with financial or non-financial incentives.
StrongerTeams is big on recognizing team members for their achievements, and as a fast-growing organization, we need people who go the extra mile. Over the last 16 months, we have received over a thousand applications, video interviewed a hundred candidates, hired fifty, and churned twenty, growing from one employee to a team of 30 in under 16 months.
Being entirely remote, we needed to implement mechanisms that would ensure our team is recognized and appreciated for their hard work. This is why we have tested dozens of employee recognition software solutions on the market.
While your needs may differ from ours, this list will help you make the right choice of employee recognition software to reward your hard-working team.
The Top Employee Recognition Software Packages for Your Business
Here's our recommendation of the top ten employee recognition software solutions on the market:
Bonusly
Reward Gateway
Bucketlist
Kazoo
Kudos
Blueboard
Qarrot
Nectar
Xexec
Fond
Bonusly

Founded in 2012, Bonusly is a relative newcomer to the market but has already gained a reputation as a simple and fun tool for peer-to-peer and manager-to-peer recognition.
While it is not linked to performance review metrics, its strong peer recognition functionality allows employees to reward each other with bonus points that can be redeemed against a customizable catalog of rewards.
Reward Gateway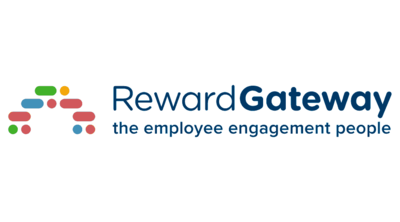 Reward Gateway is a brandable recognition platform that sends out redeemable eCards, links to a variety of performance management systems, and allows effortless peer-to-peer recognition and communicates it via a dedicated social UI.
Rewards come in the form of instant vouchers or cashback points for use with online retailers. Alternatively, an organization can choose to offer non-monetary awards, a customizable catalog, or charitable donations.
Reward Gateway users also report that the software offers continual upgrades and enhancements to its platform.
Bucketlist

Bucketlist is aimed at mid-to-large-sized companies and helps employees collect bonuses that they can save towards achieving life goals such as travel, music lessons, or adventures.
Each employee populates a list of bucket items and works towards achieving enough points to realize them—the points are redeemable against rewards from organizations that Bucketlist partners with. This recognition method works well to generate excitement about the recognition scheme.
Bucketlist links seamlessly to Slack and common email platforms, and the system is highly intuitive and easy to use.
Kazoo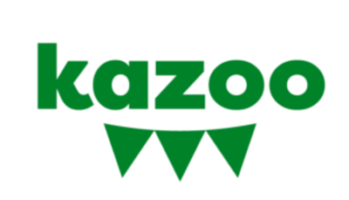 Kazoo combines targets, feedback, recognition, incentives, and conversations on a single platform and prides itself on helping companies build motivation and enhance performance.
The software is fast and highly customizable, allowing organizations to personalize the UI in minutes. Rewards can be chosen from a pre-defined catalog and redeemable points are earned through peer recognition or target achievement using a built-in goal-setting tool.
Kudos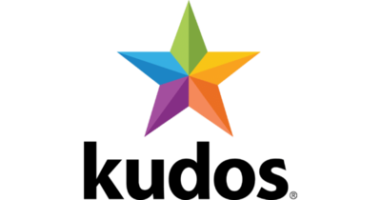 Kudos targets organizations of over 250 employees and offers an all-around social media and employee recognition platform.
In addition to a strong recognition and rewards solution, Kudos includes performance management and employee feedback tools, as well as a pulse survey function.
Kudos stands out for its easy-to-understand UI and simplicity of design, and its support team reacts quickly to build in improvements when they are suggested by users.
The rewards are catalog-based, and an app is available for all mobile devices.
Blueboard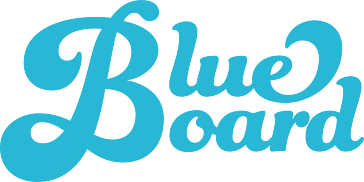 Blueboard approaches rewards from a similar standpoint to Bucketlist, offering a catalog of memorable experiences to be redeemed as employees or teams achieve set goals.
Blueboard collaborates in the organization of trips, holidays, and experiences using a raft of trusted vendors and partners.
This slightly different approach to recognition schemes resonates strongly with users who prefer greater rewards for higher achievements.
Qarrot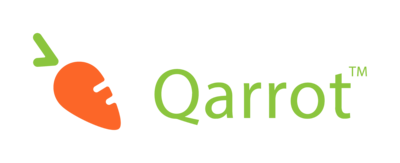 Qarrot is a fun and simple recognition and reward solution for SMEs, and it takes the cake for the coolest name.
Its standout feature is the customizability of the rewards catalog, allowing an organization to create company-branded gift cards for a wide array of products and services.
With an emphasis on positive interactions, the Qarrot platform contributes strongly to its power to enhance collaboration within a team. Managers can create team campaigns to achieve joint rewards, celebrate reaching important milestones, and promote company values with custom badges.
Nectar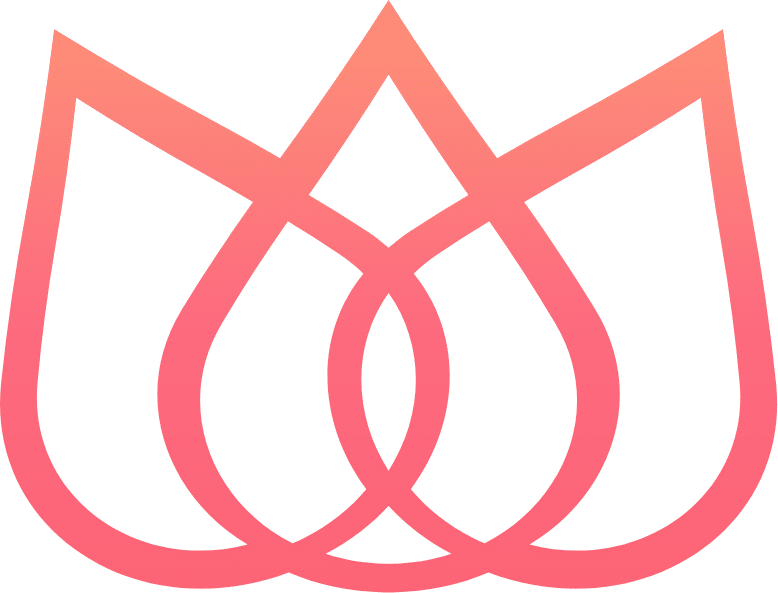 Nectar is a simple and effective 360° recognition and reward platform that charges user fees for active users rather than the entire workforce.
A unique feature of Nectar is its hashtag function that enables employees to explain why they are giving peer-to-peer recognition. This is a valuable tool in eliminating the reward-a-buddy system other platforms suffer from.
Nectar also sends automatic reminders when target-linked reward periods are about to end, and users report the platform is easy to use and that it boosts team cohesiveness.
Xexec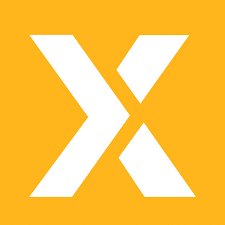 Xexec is designed for large organizations and is a fully integrated 360° recognition platform.
Rewards are available from a comprehensive catalog provided by Xexec and are delivered as eCards. The system can handle both financial and non-financial rewards, and the Xexec support team is prepared to customize the platform to suit an organization's unique requirements.
The system is well developed enough to cope with multiple company sites and international, multilingual users. Customer support is reported to be fast and knowledgeable.
Fond

Fond is another global player aimed at organizations of over 1,000 employees and offers robust 360° recognition and reward functions.
Rewards are eCard-based and include products or discounts from a wide range of retailers.
A standout feature of Fond is its integration with Namely—a leading employee portal software solution— meaning that recognition can be published and seen easily by all employees.
Employee Recognition Software Key Features
Employee recognition software exists to improve communication and collaboration between team members, especially when working remotely. The key features a comprehensive employee recognition software package should offer are as follows:
Budget planning and control
Peer recognition
Rewards integrations
Preference learning
Service milestones
Customizable notifications
Tracking and reporting
Budget Planning and Control
Reward and recognition systems are in constant danger of spiraling out of control due to the law of diminishing returns. When new, a system may deliver strong returns for little investment. As employees become used to being rewarded, the spending required to generate improvement may increase exponentially.
The top employee recognition software features planning and budgeting tools that help you measure and keep a tight rein on your reward costs.
Peer Recognition
Top-down management reward schemes are acceptable, but those run by team members for their peers do a much better job of fostering team cohesiveness.
Your employee recognition software should allow team members to praise each other publicly, with a sliding scale of peer recognitions resulting in rewards.
The beauty of such tools is that an HR Manager only needs minimal input into the administration of the process.
Rewards Integrations
Choosing rewards can be a headache, as it will prove impossible to please everybody with a unilateral choice. The simple solution is to ensure your employee recognition software integrates with online retailers like Amazon so that employees can choose their reward up to the stipulated value.
Care should be exercised with these integrations. Some employee recognition software solutions charge a fee for linking to online retailers, meaning that an award of $100 may only translate to $80 spending power for the employee.
Preference Learning
Many organizations opt to create a catalog of available rewards from which employees can choose. The most comprehensive employee recognition software packages generate reward suggestions from your catalog and learn from previous choices to fine-tune their tips each time a reward is earned.
This personalization sends a powerful message to employees that your organization is in tune with them as people.
Service Milestones
Merit- or achievement-based rewards can also be linked to an employee's long-service milestones or work anniversaries. Many of the top Employee Recognition packages integrate with your organization's employee record software to note commencement dates and work anniversaries.
An automated recognition notice or email can significantly boost morale and serves as a reminder for managers to consider rewarding their team members for their longevity.
Customizable Notifications
The notification of having received a reward or recognition should mirror your organization's style and culture and not just be a "this is an automated message from your employer" email.
Well-designed employee recognition software features templates and customizable communication tools to help you personalize award notifications, giving them a more human feel.
Tracking and Reporting
In addition to the financial monitoring of a reward scheme, an employee recognition software solution should offer tools to track your employees' performance over time.
The most advanced systems integrate with your HR software and employee review software to seamlessly link employee performance to the rewards structure.
What Are the Benefits of Using Employee Recognition Software?
These are the most important benefits you will see from using Attendance and employee recognition software:
Better staff retention and higher motivation
More time for the HR department
Increased collaboration and team cohesiveness
Improved business results
Better Staff Retention and Higher Motivation
As a way to gauge motivation levels in your team, you could monitor the level of sick leave and absenteeism. Similarly, staff retention is a strong pointer towards employee satisfaction—contented employees are less likely to look elsewhere for job opportunities. A well-chosen employee recognition software solution can help you boost motivation and performance, resulting in high retention rates.
More Time for the HR Department
Tracking performance and work anniversaries is often delegated to an HR Administrator or an HR Clerk, both of whom often have more than enough on their plate. Automating the employee recognition function with a powerful software solution frees up the HR team to concentrate on more pressing tasks.
Increased Collaboration and Team Cohesiveness
Peer recognition has been proven to stimulate team cohesiveness and encourage better collaboration between team members. Integrating an employee recognition software system into your workflow fosters this process without continuous involvement from the management team.
Improved Business Results
A well-thought-through employee rewards structure backed up by strong software can encourage team members to strive for recognition, both on their own and as a team. The automatic result is that team and individual performance improve, adding to the organization's bottom line.
What Are the Challenges of Implementing Employee Recognition Software?
Implementing any new software package can be challenging—employee recognition software is no exception.
You can expect the following challenges:
HRIS integration
Simplicity of the rewards structure
Communication platform integration
HRIS Integration
If employee recognition software does not work well with other tools you're using to run your business, it will be prone to failure, as performance tracking and work anniversaries would have to be entered manually. When choosing your system, it is vital to ensure compatibility with your HRIS.
Simplicity of the Rewards Structure
A good deal of planning should go into the type of rewards that are going to be offered to employees.
In many cases, the public recognition of the employee is more valuable than the financial value of the reward, so good employee recognition software encourages strong public recognition and a limited, but desirable, choice of rewards.
Alternatively, some powerful systems suggest customizable monetary rewards and link to online retailers for the employees to choose their gift.
Communications Platform Integration
Employees constantly complain about the volume of communication within the organization, and an employee rewards system that sends a message to employees might be viewed as a disturbance. In choosing a software solution, you should ensure that it integrates with your team's preferred communication platform (Slack, email, or your organization's employee portal) to streamline communication.
Expert Tips for Deciding on the Best Software for Your Needs
There are hundreds of employee recognition software solutions on the market, and you should consider the following before making your final choice:
What motivates your team?
Will the system reduce or create work?
Will the team find it easy and fun to use?
Can I link business results to rewards seamlessly?
What Motivates Your Team?
Making unilateral decisions on what rewards to offer could backfire. While some employees might enjoy the benefits of the one-size-fits-all rewards structure, others might feel demotivated if the rewards don't align with their wants and needs.
A good tip is to talk to your team members to find out how they would design a rewards system, then choose the vendor that can best deliver against their wishes.
Will the System Reduce or Create Work?
Any software package that does not talk to your pre-existing infrastructure will cause vast amounts of work to set up and maintain. The best choice of software is one that offers seamless integration with your current HR platform and employee review system.
Can I Link Business Results to Rewards Seamlessly?
If part of your employee recognition system should reward short- or medium-term business success—such as monthly sales targets overachieved or a positive personalized customer review—the system you choose should link to your CRM platform. This will allow the employee recognition system to flag achievers and suggest recognition automatically.
Pricing
The pricing for employee recognition software is calculated by the user and is as follows:
Vendor Average Annual Pricing per Employee
Bonusly
$36
Reward Gateway
n/s*
Bucketlist
n/s*
Kazoo
n/s*
Kudos
n/s*
Blueboard
n/s*
Qarrot
$36
Nectar
$20
Xexec
n/s*
Fond
n/s*
*denotes pricing information not supplied by the vendor
What Are the Most Important Integrations With Employee Recognition Software?
The top employee recognition software systems should become an integrated part of your organization's everyday life.
The employee recognition system should be able to track work anniversaries and other important dates for recognition through integration with the organization's employee management software. A further enhancement is a link to performance reviews through your employee review software.
Integration into your organization's employee portal software can ensure that employee recognition is highlighted throughout your team.
Similar Software Solutions for HR
If you want to automate other HR-related tasks and maximize your team's productivity, here are some other HR-related software categories that you should consider:
Frequently Asked Questions About Employee Recognition Software
Here are some of the most relevant questions around employee recognition software:
Question
Answer
Do I need employee recognition software?
An employee recognition system can be run manually, but there is a high risk of failure as it is a time-consuming task. A safer option is to install software to run the process automatically
What are the best rewards for employees?
This is entirely dependent on your team, company values, and structure. The best people to answer this question are your employees
How do you improve employee recognition?
Automating your employee recognition and reward system, allowing peer recognition, and linking the system to your employee portal will go a long way towards improving your team's feeling of being valued
How do you promote recognition in the workplace?
You need a system that automatically uses your team's preferred communication tools to:

thank employees
flag anniversaries
highlight great achievements

Such a system will heighten awareness of your recognition structure and encourage greater participation
Hiring Resources for Ambitious Companies