What Is the Best Employee Record Software for Your Business?
Keeping track of all business-related documents is no easy feat. There is plenty of paperwork that needs to be stored somewhere, and you'll be facing difficulties if you lose a single paper.
In today's day and age, records are beyond valuable. Storing them in a drawer doesn't cut the mustard—they take up lots of space, and they're at risk of getting lost or damaged. If you want to keep your documents safe, using employee record software is going to be the most useful thing for your business.
Trying to find a single paper somewhere in a cabinet could take hours, but with employee record software, it takes less than a second to locate what you're looking for.
If you're interested in finding the best employee record software on the market, you should check out the following solutions:
Top 9 Employee File Management Software Solutions
Having spent hours on research, we've found the nine best solutions this market has to offer. No matter which one you choose, you won't make a mistake—we guarantee that.
Document Locator

Source: Document Locator
Document Locator is one of the most user-friendly employee record software solutions on the market. Being available both on the web and mobile, this solution will provide ease of use like no other. Document Locator integrates with various business apps, such as Office, Outlook, and Microsoft Windows.
| | |
| --- | --- |
| Pros | Cons |
| Is a mobile-friendly solutionOffers a free demo | Requires some trainingDoesn't have an outstanding interface |
eFileCabinet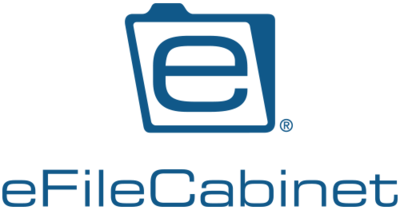 Source: eFileCabinet
If you're looking for an all-in-one tool, eFileCabinet is the best choice. The platform comes with lots of options, allowing you to perform various tasks, such as advanced search and workflow automation. This software will help you manage all of your business' employee records and keep them safe.
| | |
| --- | --- |
| Pros | Cons |
| Allows staff to access documentationProvides a useful drag and drop feature | Can be slow to loadLacks crucial training materials |
HR Partner

Source: HR Partner
The best thing about HR Partner is that it allows you to centralize onboarding, documents, time off, recruitment, and many other things. Using this solution will help you save lots of time and nerves, as each feature was made to be super easy to use. With HR Partner, you will avoid any potential mistakes, which makes it the perfect software for any business.
| | |
| --- | --- |
| Pros | Cons |
| Is super easy to useHas excellent customer support | Is only web-basedIsn't suitable for large businesses |
LanteriaHR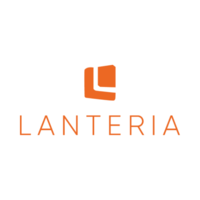 Source: LanteriaHR
If you're on the lookout for software solutions suitable for medium and large businesses, LanteriaHR is going to be the best option for you. LanteriaHR's most valuable trait is that it allows you to automate almost anything HR-related. From attendance, time-tracking, and recruiting efforts to employee performance, you can automate any imaginable task.
| | |
| --- | --- |
| Pros | Cons |
| Allows for customizationOffers lots of modules | Doesn't offer super flexible reportingTakes a long time to be implemented |
EnterpriseAxis HRIS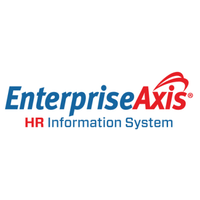 Source: EnterpriseAxis HRIS
EnterpriseAxis HRIS is one of the best solutions on the market if you're looking to centralize all of your HR duties. From saving time to cutting costs, this solution is going to provide a wide array of features, which aim to help your HR team manage the overall workflow. Being cloud-based, EnterpriseAxis HRIS is going to keep all of your employee records safe at all times.
| | |
| --- | --- |
| Pros | Cons |
| Is affordableOffers many features | Is only web-basedDoesn't provide a dashboard |
Quick Base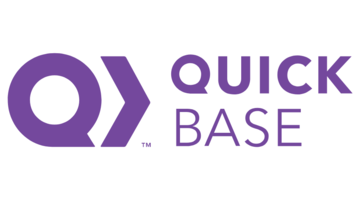 Source: Quick Base
Quick Base is a fully customizable employee record software solution that aims to improve HR efforts and effectiveness. The platform is user-friendly and allows you to manage any aspect of employee records super easily. Since Quick Base is a cloud-based software solution, you will never have to worry about losing your documents.
| | |
| --- | --- |
| Pros | Cons |
| Allows for flexibilityProvides lots of built-in apps | Limits user interface customizationLacks integrations |
LuitBiz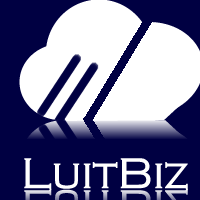 Source: LuitBiz
LuitBiz is the perfect employee record software for your business if you're on the lookout for a platform that's going to help you streamline employee processes. With this software, you're going to cut costs, save time, and improve the efficacy and efficiency of your HR team. LuitBiz comes with lots of modules that help you simplify all HR processes.
| | |
| --- | --- |
| Pros | Cons |
| Allows for customizationIs suitable for businesses of all sizes | Doesn't have a mobile appHas a complex integration process |
PeopleDoc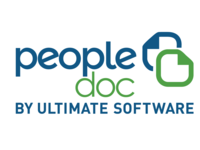 Source: PeopleDoc
If you've ever been worried about compliance, PeopleDoc will eliminate all stresses in the blink of an eye. This employee record software provides effective task automation that will save you lots of time and nerves, both in the short and long run. PeopleDoc's goal is to help you simplify all complex HR tasks and keep everything running smoothly.
| | |
| --- | --- |
| Pros | Cons |
| Provides excellent analyticsBoosts employee experience | Can be limited to specific industriesLacks some important features |
BambooHR

Source: BambooHR
Tracking employee records has been made simple, thanks to BambooHR. If you want to introduce a secure employee record software solution to your business, you won't be disappointed by BambooHR. This is an all-in-one solution for companies of all sizes that provides many different HR tools. The company aims to make all the HR processes super easy to handle.
| | |
| --- | --- |
| Pros | Cons |
| Allows for employee self-serviceIs user-friendly | Has limited reports functionalityLacks some customization options |
Why Using Employee Files Software Is Important
Have you ever had trouble finding an important record among hundreds of papers? If you have, then you will understand how stressful it is when you're unable to locate something. This has been an ongoing issue for many years, but there's a solution to it today.
Employee record software provides your business with a unique opportunity to store all of your valuable HR documents on the cloud. This means that your documentation will be safe for as long as computers exist—and they're not going anywhere any time soon.
To simplify, employee record software improves your HR department's efficiency and effectiveness. It is beyond significant whether your HR takes three hours or three seconds to find a valuable document.
By eliminating stress, employee record software ensures that your entire HR team performs better. Employees who are relieved of stress are known to be more productive, which reflects on the overall office atmosphere, employee satisfaction, as well as your revenue.
What Are the Benefits of Using Employee Record Management Software?
As soon as you start using employee record software, you will come to realize that it has plenty of advantages. Some of the most valuable ones are:
Document safety—In business, one of the most crucial things is to keep all of your valuable documents safe. Without this type of safety, you might face a series of repercussions that will lead you to a dead end
Compliance—Being compliant in today's day and age is necessary. Solutions such as employee record software are usually fully compliant with safety and regulations, which is crucial for all companies. This is going to help your business in more ways than you can imagine
Document centralization—Keeping all of your most important documents in one place is going to benefit your business significantly. Centralizing business documentation will allow you to access anything you want super quickly and effectively
HR productivity—With a solution like employee record software, you will make sure that your HR team stays focused on things more important than finding a single paper in an ocean of others. This is also going to relieve your HR team of any further stress, which will help them increase their productivity like no other solution
Analytics—With all of your business documentation in one place, you will be able to run different reports and see how well your business performs. Analytics are one of the most important factors that need to be paid attention to when making essential, business-related decisions
Sharing—Sharing documents with third parties can be dangerous if you don't use a compliant channel to complete the task. Being that employee record software solutions are fully compliant with regulations, you won't have to worry about the potential risks
Time-saving—Employee record software solutions are best known for their time-saving aspect. This system is going to make a significant difference to your HR once they realize that they can access any document in a matter of seconds. This will relieve them of unnecessary stress and increase their productivity and overall satisfaction
What Is the Primary Task of Software for Employee Records?
Most HR software solutions come with so many features that you get lost and can't figure out what their primary task is. Being that the market is packed with all sorts of solutions, the competition is dense, and that's why you're presented with hundreds of features.
It isn't easy to create something brand-new yet outstanding. Companies focus on creating never-before-seen additions to their product instead of excelling at the core point of the solution.
If you pick an employee record software solution from the list above, you won't have any trouble figuring out what the product is intended to do. In general, the primary tasks of employee record software are the following ones:
Converting paper files into digital ones
Automating HR files submission in folders
Improving the overall workflow
Improving employee retention and satisfaction
Connecting with HRIS
All employee record software solutions should be capable of performing these tasks. If you come across one that doesn't help with the listed duties, turn away from it. Your business needs a reliable solution that will change things for the better in your company.
Choosing the Best Employee Records Software—A Buying Guide
Each employee record software solution comes with plenty of features. This is one of the only ways for companies to stay relevant to the market, so it isn't surprising to see products that have hundreds of features.
Although it isn't a bad thing, all of these features fail to deliver the right message sometimes. They can get you confused at first and leave you wondering what exactly the product is supposed to solve for you. According to the website, it should solve all of your problems in life, but we know this is far from the truth.
To help you understand what to look for in employee record software, let's see which features are the most valuable:
| | |
| --- | --- |
| Feature | What it does |
| Giving employees access to their records | Helps employees update informationLets employees find needed emails, phone numbers, etc.Saves time on researching information |
| Managing employee information | Allows you to view employee historyHelps you view employee records more efficientlyShows employee insurance plans, salary history, etc. |
| Being fully compliant | Protects your business from any harmSecures employee recordsProvides better data for decision-making |
If the software you pick has all three of these crucial features, you can't go wrong with your choice.
Which Regulatory Compliance Questions Should Your Employee Record Keeping Software Answer?
An excellent employee record software solution is supposed to provide answers to important questions related to regulatory compliance. We all know how crucial it is for your business to adhere to the most recent legal practices, so finding software that helps you with it is going to be of utmost relevance.
When you start looking for the perfect employee record software, you should make sure that it is fully compliant with the latest legal and regulatory standards. If you want your business to thrive, your software solution needs to provide safety for all of your records.
Your employee record software solution should be able to point out the answers to the following questions:
Are all of the existing documents in the system up to date?
Are all of my documents retained in accordance with the government regulations?
Is any of my documents about to expire?
Do all the employee files hold the required documentation?
If the software you pick out is capable of answering these questions to your satisfaction, you can rest assured that you've chosen the right one. In business, nothing is more important than regulatory matters.
What Kind of Data Can Employee File Management Software Store?
Employee record software solutions are supposed to provide a safe space for all sorts of data. As soon as you get one, you will never have to worry about the safety of important documentation.
The most common types of data employee record software stores are:
Insurance information
I-9s
Benefits elections
Performance reviews
Payroll documentation
Recruiting information
Applications
Resumes
Employee compensation documents
If you come across employee record software that can store the majority of the listed types of data, you should get it. Storing information safely and efficiently is the primary task of any employee record software solution, so you should opt for one that allows you to keep all kinds of data on the system's cloud.
The more data your software is capable of storing, the better for your business' efficiency. If you have the option of keeping everything in one place, it's going to affect your performance more positively than ever. Your HR team will be relieved once they find out that it takes seconds to look up a document, we guarantee that.
Can Employee Record Software Replace Paper Documents?
Paper documents haven't gone out of fashion, so don't think that you won't have to deal with any papers once you introduce employee record software. Many people believe that we've outgrown paper as a society, but that's a bit far fetched.
While it is true that the use of paper has decreased, especially in business, it doesn't mean you should throw all of your papers away. Coexistence is key here—if you learn how to deal with both your paper and digital workflow, you will be more successful than most businesses.
The truth is, papers will be around for another decade, at least. The faster you learn how to manage things in different ways, the better you will perform. All in all, don't try to get rid of papers just yet—you will need them sooner or later.
How Much Does Employee Record Software Cost?
The price of employee record software is highly dependent on what your business is looking for. It can vary due to the number of features you want to include, your preferred pricing plan, as well as the number of your company's employees.
The majority of vendors base their prices on the number of employees, though, which is the easiest method. Here's an example of what you may face when purchasing employee record software:
| | |
| --- | --- |
| Number of employees | Average pricing |
| 10–50 | $1,000/year |
| 50–100 | $2,800/year |
| 100–200 | $7,000/year |
| 200–500 | $12,000/year |
Keep in mind that all of the listed prices are just examples. You shouldn't rely on this information, as it's supposed to provide the average market example.
Considering all the benefits you get with employee record software, the prices are more than fair. The competition is dense on the market, which also contributes to the way vendors' pricing plans are set up.
You should also bear in mind that anything is negotiable—most vendors will hear you out and reduce the price, depending on what kind of deal you want to make. If anyone refuses to negotiate, you can always find a new vendor and a better solution.
How to Be Sure You're Making the Right Choice
Asking questions is the best way of acquiring new knowledge. That's why you should ask some during product demos—the answers will reveal whether you're making the right choice.
Before you invest your money in employee record software, you need to make sure that you're on the same page as your vendor. The only way to do so is to ask. In case you have no idea what you should ask, take a look at the following questions:
How many employees does your biggest client have?
How many employees does your smallest client have?
Are you used to working with companies of my size?
Is the price of your product going to change at any point?
Is your employee record software compliant with the latest regulatory standards?
Does your employee record software integrate with my other HR tools?
Is your software GDPR and/or HIPAA compliant?
How long will the implementation process take?
Do you think you can support my company's growth?
What is the size of your average client?
Answering these questions should be easy for any vendor who knows their product in-depth. If your vendor isn't capable of giving you satisfactory answers, you can always find another product—the market is packed with excellent solutions.
Are you looking for the best, cutting-edge HR solutions? Check out our HR software categories page to learn more!