What Is the Best Employee Review Software for Your Business?
Every manager's goal is to enhance the productivity level of their company. You can do that with an employee review software solution that enables you to make accurate, quality assessments of all staff members.
Your HR team is tasked with motivating your staff to improve their performance and helping them achieve their full potential for the benefit of the company. HR software solutions that are adjusted to all aspects of an HR specialist's job make keeping track of employees' performance a less time-consuming task.
We've reviewed the best employee performance software available right now to help you make an informed choice before you commit to a purchase.
Why Should You Trust Us About Employee Review Software Solutions?
We are a remote working company that has grown from 1 to 30 members within the course of a single year. That was a difficult time for us because we have evaluated over a thousand applicants, interviewed hundreds of them, hired fifty, and churned twenty—all without having any formal HR experience.
During that period, we realized the role HR tools play in everything from applicant tracking and onboarding to employee training and engagement, and we realized the value they provide in saving the company time and money.
We have personally researched and tested a number of different tools to find the one suitable for our business. The experience and research methods we have since developed led us to become experts in that field.
Our thorough reviews of the best software solutions on offer today will save you the time and effort of doing it yourself and give you all the information you need to make an informed decision before you commit to a purchase.
What Are the Main Features Every Employee Performance Software Should Have?
Since there are so many employee review software options out there, it can be frustrating to browse through the internet, trying to figure out which one is the best for you. Keep in mind that the right solution should reduce company management's time and effort in evaluating staff performance and simplify the process as much as possible—all the while providing the most accurate results.
After significant research, our team made a list of the most important and practical features that you should look for in employee management software:
360-degree feedback. This is a popular feature, crucial for employee performance enhancement. It covers a complete performance assessment and provides feedback across the organization, including HR, managers, juniors and peers, customers, and external collaborators. That way, everybody gets a comprehensive insight into their performance. The reviews are anonymous, which gives all employees the opportunity to give their own opinion without fear and to get a clear overview of their strengths and weaknesses.
Goal alignment. One of the most important aspects of running a company is making sure that all employees work together towards one goal and that their performance reflects that. Goal management features offer just that—they follow the progress of individual tasks and help organize the business to achieve unity for better overall results.
Self-assessment. This feature allows employees to rate their performance after they finish the project. This useful option provides parameters for employees to assess the quality of their work, accomplished goals, and also elements they can improve in the future. That helps them stay motivated and on track with the company's vision.
Reports and analyses. When you own a large company, it can be challenging to keep track of every employee's performance, and this is where reports come into play. A software solution with detailed analysis and reporting features will allow you to follow the progress of the project and to react if someone is falling behind or not completing their tasks.
Employee collaboration tools. This tool empowers colleagues to start a dialogue, share their everyday challenges, and offer advice and solutions to different problems, which is beneficial for their performance.
Top Ten Employee Evaluation Software Solutions
With the intention of saving you time and effort of doing the research yourself, we have made a list of the best employee review software solutions on the market:
BambooHR
Namely
CakeHR by Sage
Trakstar
Engagedly
Reviewsnap
ClearCompany
Cornerstone Performance
Performly Talent
Zoho People
BambooHR

Source: BambooHR
BambooHR is a cloud-based, user-friendly employee review software adjusted to small and mid-sized businesses. It is a well-rounded HR software solution, which means that it covers all HR features a company could need. When it comes to employee reviews, it facilitates communication with management and offers extensive reports about employee performance.
| | |
| --- | --- |
| Pros | Cons |
| Friendly interfaceExcellent set of featuresEasy to useAccessible | A bit pricey |
Namely

Source: Namely
What makes Namely stand out from other employee review software solutions is its developed HR service system and a host of customizable features that make your work easier. It is well-suited for small to mid-sized businesses, but it also offers a more expensive package for larger enterprises that need complex features. Namely provides performance reports, helps manage company goals from management to employees, collects information from every staff member automatically, and much more.
Although Namely's features are robust and simple to integrate and apply, customer reviews point out that there is some room for improvement regarding its customer support.
| | |
| --- | --- |
| Pros | Cons |
| Easy to navigateCustomizable features that cater to all needsCentralized location for employee information | Incomplete integrations with some software solutions, like Netsuite and ComeetInefficient customer service |
CakeHR by Sage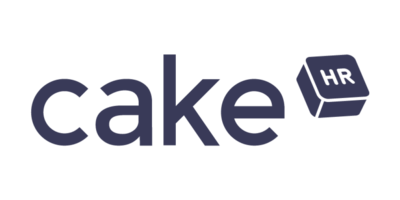 Source: CakeHR by Sage
CakeHR by Sage contains a comprehensive set of HR tools, all the while being incredibly easy to use. Most of the software solutions that provide this level of quality service can be slow and difficult to navigate, but CakeHR enables you to complete every process—like onboarding, integration, and reporting—with just a few clicks.
Your employees will feel motivated and encouraged to improve their performance with a variety of services that CakeHR by Sage provides, like organizing regular one-on-one check-ups with managers, filing anonymous surveys from any mobile device, and getting timely feedback on an accomplished task.
| | |
| --- | --- |
| Pros | Cons |
| Quality consistencyGreat support service | Customization feature could use improvement |
Trakstar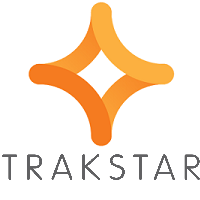 Source: Trakstar
Trakstar offers a wide range of high-quality features that will facilitate any manager's life. It handles performance reviews, manages employee engagement, and offers goal setting and tracking features, as well as real-time 360-degree feedback. The functionality of the software can be customized to your needs.
| | |
| --- | --- |
| Pros | Cons |
| Easy to useReasonable priceRich set of featuresEngaging interface | Limited reporting options |
Engagedly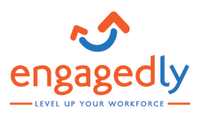 Source: Engagedly
If you are looking for software that will make the review process easy, detailed, and fast, look no further than Engagedly. It incorporates information about employee engagement into the review process, so it saves time for both managers and employees. The review process takes no time to set up and operate.
Besides this, the tool has a wide set of features you will benefit from, like 360-degree feedback, performance history, ongoing performance tracking, and skills and self-performance assessments.
| | |
| --- | --- |
| Pros | Cons |
| A great support teamExtensive reportingA wide range of features that you can customize | It can be complicated to find old reviewsIt would benefit from additional features in analytics and reporting |
Reviewsnap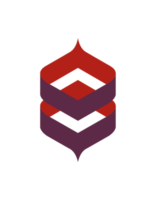 Source: Reviewsnap
Reviewsnap is a great employee review software solution for businesses of all sizes. It offers an ample set of services at an affordable price. It prides itself on user-friendly performance management features and a unique way of helping users improve their employees' performance using the SMARTS goal tactic.
SMARTS is an acronym that stands for Specific, Measurable, Attainable, Realistic, and Time-Sensitive, and it describes the philosophy behind services ReviewSnap offers perfectly. It helps companies set expectations, establish goals, and measure team performance with the objective of increasing productivity and facilitating the company's development. Some of those features include performance reviews, 360-degree feedback, and extensive reporting options.
| | |
| --- | --- |
| Pros | Cons |
| AccessibleEasy to customizeEfficient customer support service | Standalone product that often doesn't integrate with other systems |
ClearCompany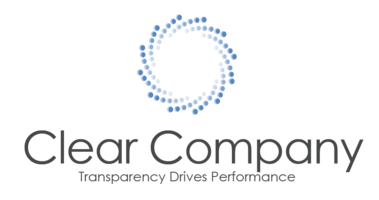 Source: ClearCompany
ClearCompany is primarily a talent management company. It handles such processes as hiring, applicant tracking, performance management, and team goals alignment. If you own a small business and applicant-tracking is the feature most valuable to you, ClearCompany is the way to go.
| | |
| --- | --- |
| Pros | Cons |
| Fully customizableAffordable priceGreat applicant tracking system | The platform could be more user-friendly |
Cornerstone Performance

Source: Cornerstone Performance
Cornerstone is a talent management application adapted to businesses of all sizes. If you are looking for an all-encompassing software solution, Cornerstone Performance will not disappoint you. It covers features such as performance management, training, recruiting, and skills assessments.
| | |
| --- | --- |
| Pros | Cons |
| Easy and customizableVast reporting featuresFlexible | Customer service could use some improvement |
Performly Talent

Source: Performly
Adapted to small and medium-sized businesses, Performly transforms every team into a highly productive unit. Its modern and highly-advanced features will no doubt enhance your staff's productivity and employee involvement and align company and individual goals in no time.
Performly offers two main products—Talent and Intra—both accessible through mobile phone applications. Talent covers services such as setting goals and evaluating competencies, 360-degree feedback, and scheduling one-on-one check-ins with employees to follow employee performance. Intra focuses on communication, logistics, and employee services like time tracking and employee attendance.
With all these HR services embodied in one software solution, Performly is the right choice for any company.
| | |
| --- | --- |
| Pros | Cons |
| User-friendlyModern interfaceConstant feedback on employee performancesFlexible | Features are limited if you are offline |
Zoho People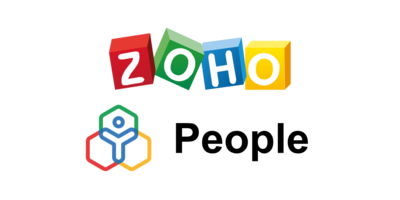 Source: Zoho People
Zoho People offers a large set of features, like time tracking and attendance, as well as performance management, all of which you can customize to your needs.
Zoho People enables you to make sure you are on top of everybody's performance level by offering a number of feedback options. It provides 360-degree feedback that you can tailor to your performance criteria and where employees can post anonymous feedback. Zoho People also offers multi-rater feedback, where employees can get reviewed by people with who they have collaborated on other projects but are not a part of the current operating team. That will give you a more in-depth insight into their work ethics.
Zoho People is affordable and allows you to use other Zoho products so that you have a complete HR experience!
| | |
| --- | --- |
| Pros | Cons |
| Diverse set of features for a reasonable priceEasy-to-use interfaceCustomizable | Customer support service should respond to complaints more quickly |
What Are the Benefits of Using Employee Review Software?
With all the software solutions on the market and the sheer variety of the features they boast, it is crucial to focus on the benefits you can reap. We have made a list of the most important advantages employee review software provides to give you a visual of the real value it will have for your company:
Gives a clear image of everybody's performance. Employee review software solutions offer amazing features that include performance reviews from all perspectives and angles. Having such a well-rounded insight into individual strengths and weaknesses will help you organize your business more efficiently.
Gives employee reviews a better rep. Nobody likes to be judged on their performance, and sometimes it is hard to find the right balance or present your opinion on somebody's work without sounding subjective. The features that employee software solutions offer will help you get a complete image of someone's performance because it comes from a number of different sources. The possibility of self-assessment will help your employees be honest with themselves as well.
Enables better employee assessment. When you fill out a performance review template, you are assessing somebody's work based only on recent accomplishments, which is not an objective image of someone's overall work. Employee review software features give you an insight into every employee's past performance and the progress that person has made over time.
Keeps everybody connected. Cloud-based employee review software solutions facilitate the dialogue between employees even in big companies, so you can always be in the loop about things and follow everybody's performance and project development.
Offers insight into development needs. With a clear image of everybody's strengths and weaknesses, employers can assess the need for employee development in certain areas or their chances of promotion. Sometimes employees will prove themselves to be more qualified to work in a different department or show the talent for another position you need covered. This allows you to organize your work and projects.
Factors To Consider When Buying an Employee Performance Review Software
When you are clear on what features you need the most in an employee review software, you will want to get the best option for your business and cover all your bases. We are here to facilitate that process and present you with the list of the most important factors to keep in mind when purchasing an employee review software:
Ask about the features. Some features are a part of the original offer, and some are added according to the specific requirements of the buyer. If the vendor omits some features that you feel are essential for your business, it is advisable to ask whether the software can include them.
Read the reviews. It can be eye-opening for you to read the reviews that other business owners have written about the specific employee review software you are considering. Sometimes, only the people who understand and share your problems and struggles as business owners can give you the boost that you need to buy a specific product. In their reviews, they comment on the small flaws and nuisances that might be of huge importance to you.
Get a free trial. Almost every software solution out there offers a free trial period. That will help you decide on a specific tool because you will get a clear and concrete image of how that particular product fits your needs.
More Tips To Help You Choose the Best Employee Appraisal Software
Here is a list of additional factors you should keep in mind before you select the right employee review software solution for yourself:
| | |
| --- | --- |
| Ease of Use | You should always select a software solution that is user-friendly and simple to use |
| Budget | Make sure that your needs are in accordance with the price you are willing to pay for the tool |
| Customer Support | You will likely struggle with some bugs, errors, and unforeseen complications while using the software. Choose a company with customer service that is efficient, easy to communicate with, and available to fix the glitches at any time |
| Ability To Adapt | It is important to choose a software solution that will adjust to the changes in and the growth of your company |
Today's improved software solutions offer you the possibility of assessing the performance of your employees whenever the necessity appears, not just once a year. Taking advantage of the best tools available right now will boost your revenue and overall staff performance, as well as save your HR team a lot of time and energy.
All software solutions are designed to make your work easier and to help you focus on the goals you are trying to achieve by avoiding the tedious manual tasks. The most important thing is to pick the right solution for yourself, considering all the factors that we have presented.
If you are interested in software options that can help you in different areas of your business, check out our other articles: