Choosing the Best Employee Scheduling Software for Any Business
In times when remote work is the forward direction, how does one coordinate employee tasks perfectly? By using software to schedule employees' tasks, of course. You can always do it yourself or you can save up to 80% of that time by making use of an online employee scheduling software.
Our team has grown substantially in a relatively short time because we made use of a golden nugget of advice. Automate whatever you can so that you can devote your time to tasks that bring revenue to your business. Every second spent doing a laborious task is a second that could have been spent bringing in income. And what could be more laborious than creating those ever-changing staff timetables?
Considering a software solution that will automate staff scheduling for you is well worth your time. With so many products to choose from, you may be wondering where to begin. We've reviewed some of the most popular programs and compiled the essential tips on how to choose the right tool for your business so that you can make an informed decision.
What Exactly Is an Employee Scheduling Tool?
Staff scheduling software makes the creation of daily or monthly employee schedules a breeze. It allows managers not only to reallocate or add tasks at any time but also to share the completed schedules with the rest of the team. That way, everyone is abreast of their duties at all times. It's a fantastic way for the entire team to stay up-to-date.
Benefits of Using Staff Scheduling Software
The use of an online employee schedule saves you time in the long run. Here are some benefits of this kind of tool:
You can access your schedule anytime, anywhere: The schedules are often cloud-based, which means you will have constant access to them online, as opposed to a spreadsheet on a computer
You can adjust the timetable easily. Unlike a spreadsheet, you can make changes in the columns without altering the rest of the table. New blocks for new tasks can be added effortlessly
Your employees can be notified of changes immediately. Delays caused by word-of-mouth communication are eliminated—live notifications from the app let every teammate know about the tasks due or schedule changes made
You can track the hours your staff has worked. Some software can add up the number of hours worked. It is far more accurate than writing timesheets manually. You can use the hours obtained from the software to calculate the payroll costs or ensure compliance with labor laws
The shift scheduling software can alert you of conflicts. The software ensures that employees are not scheduled for different locations at the same time. It can also prevent double-shifting a worker or allocating extra hours
It will save you time. Creating your employee schedules by hand is unnecessarily time-consuming. A staff scheduling tool can be quick to use and easy to adjust, reducing the manual labor time
Important Features To Look For in Employee Scheduler Software Programs
Before we go on to give you a review of the top software available, we'd like to point out a few important features you should be looking for in each one. These are the features that maximize your benefits of using employee scheduling software.
An overview of the schedule that is easy to read: The schedule should easily show you who is allocated to which tasks and at which times. It should also show you the gaps in the schedules that still need to be covered
Additional management options: Some software has additional features that will allow you to manage budgets, different portfolios of work, or meetings for different teams
Live notifications: The software you choose should have the ability to send out notifications every time an adjustment is made to the schedule. This will allow your changes to be shown in real-time to avoid scheduling delays
Shift-swapping: This allows employees to exchange their shifts without needing to involve a manager to fill in the gaps. Employees have a bit of freedom and flexibility, resulting in a happier work environment
Schedule templates: The same template can be used every month to fill in the relevant staff or tasks. You won't have to create a new schedule from scratch every month. You can also save several different templates for different projects
Analytics and reports: The scheduling software may tell you how much payment is going to each employee over the month, how many hours each employee has worked, or even how resources are being used. You can use this information to improve business processes
Employee profiles: This feature can gather contact information for all your employees. It can also be used to keep track of each person's special qualifications and experience. You can use this information when assigning suitable tasks for each employee
Employee Scheduling Software To Consider Using
The world of employee scheduling software is yours to explore. There are many options available, depending on your budget and your specific business needs. This is an overview of some of the best employee scheduling software, both paid and free.
monday.com

Image source: monday.com
This team scheduling platform has a large client base—some of the big brands using monday.com are Adobe and Coca-Cola. The scheduling templates they offer are mostly suited to project teams rather than shift or hourly employees. The software helps different team members plan a project in one space and track their progress. The interface is customizable so that you can view it however you feel most comfortable. It also offers integration with other apps such as Gmail, Microsoft Excel, and Facebook.
| | |
| --- | --- |
| Best Suited To | Teams working on a particular project together |
| Features | Mobile access for employees to reach the schedule 24/7An online time clock to keep track of the number of hours workedAnalytics/reports to deduce useful information on current business processes.It may not be suitable for some types of businesses, like restaurants or security guard services |
| Price | Starting at $7,80 per month. If more teams need to use it, the price increases. |
| Website Support | 24-hour support available online |
When I Work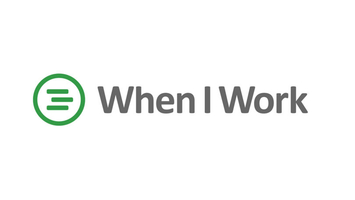 Image source: When I Work
When I Work is one of the best free employee scheduling software tools. Their client base includes Ben and Jerry's Icecream and Verizon Wireless. Apart from scheduling, they also offer employee time tracking software and recruiting software. Additional resource management options include overtime cost control, labor cost forecasting, and payroll software integration. They offer a mobile app that is easy to use for employees new to scheduling software.
| | |
| --- | --- |
| Best Suited To | Employees who work hourly |
| Features | Mobile access, an online time clock, and analytics/reports There is also payroll management, which is important in paying wages correctly for hours workedThis software does have shift-swapping as it is a key feature for hourly workers |
| Price | This is a free staff scheduling software for up to 75 users and basic features. More employees and more features will require the paid version at $1,50 per month upwards. |
| Website Support | Online support available during business hours only |
Planday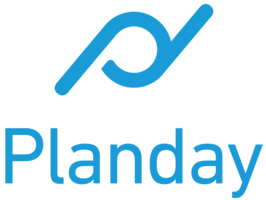 Image source: Planday
Planday is suitable for businesses of any size. Some of their trusted clients include Carlsberg and Nespresso. They are a paid shift scheduling software, but they offer a 30-day free trial.
Planday offers a variety of employee schedule templates, letting you create a detailed schedule in minutes instead of hours. The free mobile app allows workers to check schedules or clock in at remote locations.
The cloud-based software allows different levels of access for different staff roles. One of the major advantages of Planday over other software is unlimited customer support through different channels.
| | |
| --- | --- |
| Best Suited To | This employee schedule software is meant for employees who work in shifts—for example, bar waiters. |
| Features | Mobile access An online time clock, analytics, and reportsShift-swapping There is no payroll management on this software |
| Price | Plans start from $2,00 per month. |
| Website Support | Online support is available during business hours. There is also after-hours support with a live rep. |
Sling

Image source: Sling
Sling also has a free version available. Their big clients include Amazon and Subway. Sling was built for employees working in shifts who need to communicate with each other. The industries they operate in are restaurants, hotels, and healthcare, among other shift working industries. Sling's core features include shift schedule, task allocation, messaging platform, and newsfeed.
| | |
| --- | --- |
| Best Suited To | Employees who work shifts and need to communicate with each other |
| Features | Automated scheduling to make for quicker drawing up of schedules each monthMobile accessAn online time clock, analytics/reportsShift-swappingPayroll management |
| Price | There is a free version available with limited features.The paid version starts at $1,75 per month. |
| Website Support | You can only access support during business hours through an online platform. |
7shifts

Image source: 7shifts
The 7shifts employee scheduling software is specifically meant to be used by restaurants to streamline their shifts according to labor law compliance. Over 300,000 restaurants around the world use this platform. It allows for communication between staff members to create an engaged workforce. Other features to create a motivated team include staff surveys and teamwide announcements.
| | |
| --- | --- |
| Best Suited To | For restaurant workers only |
| Features | Mobile accessAn online time clockAnalytics/reportsThis software does not have resource management featuresThere is also no automated scheduling, so every new schedule will need to be filled in manually |
| Price | The free version only includes the schedule, the time clock, and the use for one restaurant location.The paid version starts at $17,99 per month. It includes use for more locations, allows employee communication, and includes an assessment of restaurant costs. |
| Website Support | Online support and a live rep is available 24/7 |
TSheets

Image source: TSheets
TSheets is primarily a time tracking software, but it has a complete schedule feature. The software aims to streamline payroll by tracking hours worked automatically. It integrates with other payroll software like ADP and Sage. This software is suitable for freelancers as well as formal businesses. It is a paid software but has a 14-day free trial.
| | |
| --- | --- |
| Best Suited To | Freelancers, small and medium-sized businesses |
| Features | Includes automated schedulingAn online time clockAnalytics/reportsThis software does not have mobile access, shift-swapping, or payroll management in the free version |
| Price | It is a paid software that starts from $8,00 per month. |
| Website Support | Support is only available online during business hours. |
ZoomShift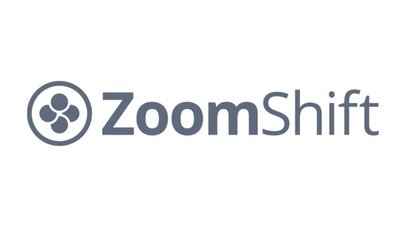 Image source: ZoomShift
The ZoomShift scheduling software is made for hourly employees at any type of business. Their clients include Amazon and the Holiday Inn Group. What sets them apart is that employees can set shift preferences and pick up on open slots. Like much of the other available software, it has both payroll management and time tracking capabilities.
| | |
| --- | --- |
| Best Suited To | Employees who work hourly |
| Features | Mobile accessPayroll managementOnline time clockAutomated schedulingNo resource management |
| Price | Starts at $2,00 per month, upwards |
| Website Support | Support is only available online during business hours. |
What To Consider When Choosing the Best Employee Scheduling Software
Now that you have a bit more information on the best scheduling tools out there, it's time to go about choosing one. Here is a list of things you should ask yourself to determine which tool is the right one for you:
How easy is it to use? Choose software with an interface you are comfortable with. It should enable you to create schedules without any issues
Is it cost-effective? A paid version of the software might be worth looking into if it has all of the features you need to run your business effectively
Does it meet your individual business challenges? It is important to take into account what unique challenges your business faces and choose the software that will satisfy these needs
Is it accessible to your employees? Your employees might not be at their computers all hours of the day. If they are primarily using their smartphones or tablets, then the software should be able to send them notifications on their preferred devices
Is sufficient technical support available? Businesses that work regular hours might suffice with limited online support. If you have a business that operates remotely from around the world, you might need 24-hour support with a live rep
Do both you and your employees have a decent internet connection? Cloud-based software will require a stable internet connection to update the schedules. Employees will need access to the internet to receive notifications
Preparing To Go the Employee Scheduling Software Route
We've equipped you with a comprehensive guide on scheduling software. The list of top software solutions to consider gives you a good place to start. There are just a few final thoughts we'll leave you with to make your transition as smooth as possible.
Familiarize your team with the software before transitioning fully. For many people, it will be their first time using this kind of technology. A demonstration of the software will give them a better idea of what to expect and how to use it.
Be aware of all the features the software offers. Much of the top employee scheduling software is paid. To get the most value for your money, you should utilize the software to its fullest.
Now you have all the information you need to make an informed decision and start automating your staff scheduling tasks. Should you need more information, browse through our in-depth HR software guides!