Top Employee Workload Management Software for Your Business
Your team is skilled, efficient, and dedicated, but a successful business means a growing list of tasks to complete, all of which seem to be essential. If the process of distributing work among your team members is not handled well, a previously excellent team can rapidly degenerate into one known for late delivery, constant pressure, and high staff turnover.
This is easily avoidable if you use the right employee workload management software. These solutions analyze your workflows and suggest task distribution plans that maximize productivity and ensure on-time delivery.
In the last 16 months, we have grown StrongerTeams from one to 30 full-time employees. In the process, we received over a thousand applications, interviewed more than 100, hired 50, and churned 20. As you've probably guessed, micromanaging a team of 30 people isn't the most efficient way to go about organizing your business. Still, careful and intuitive scheduling is necessary to ensure the work gets done, so we reviewed dozens of workload management software solutions to find the one that best fits our needs.
We want to share our knowledge with other fast-growing companies. In this article, we'll share our insights regarding the best workload management software on the market, so you can make an informed choice.
We understand that every organization is different, but this list will be a great resource when choosing the best employee workload management software to maximize your team's productivity.
The Top Employee Workload Management Software Packages for Your Business
Our research has yielded the following platforms as the top ten employee workload management software solutions currently available:
Monday.com
ActiveCollab
Wrike
Bitrix24
Avaza
Productive
Accelo
10000ft
Resource Guru
Paymo
Monday.com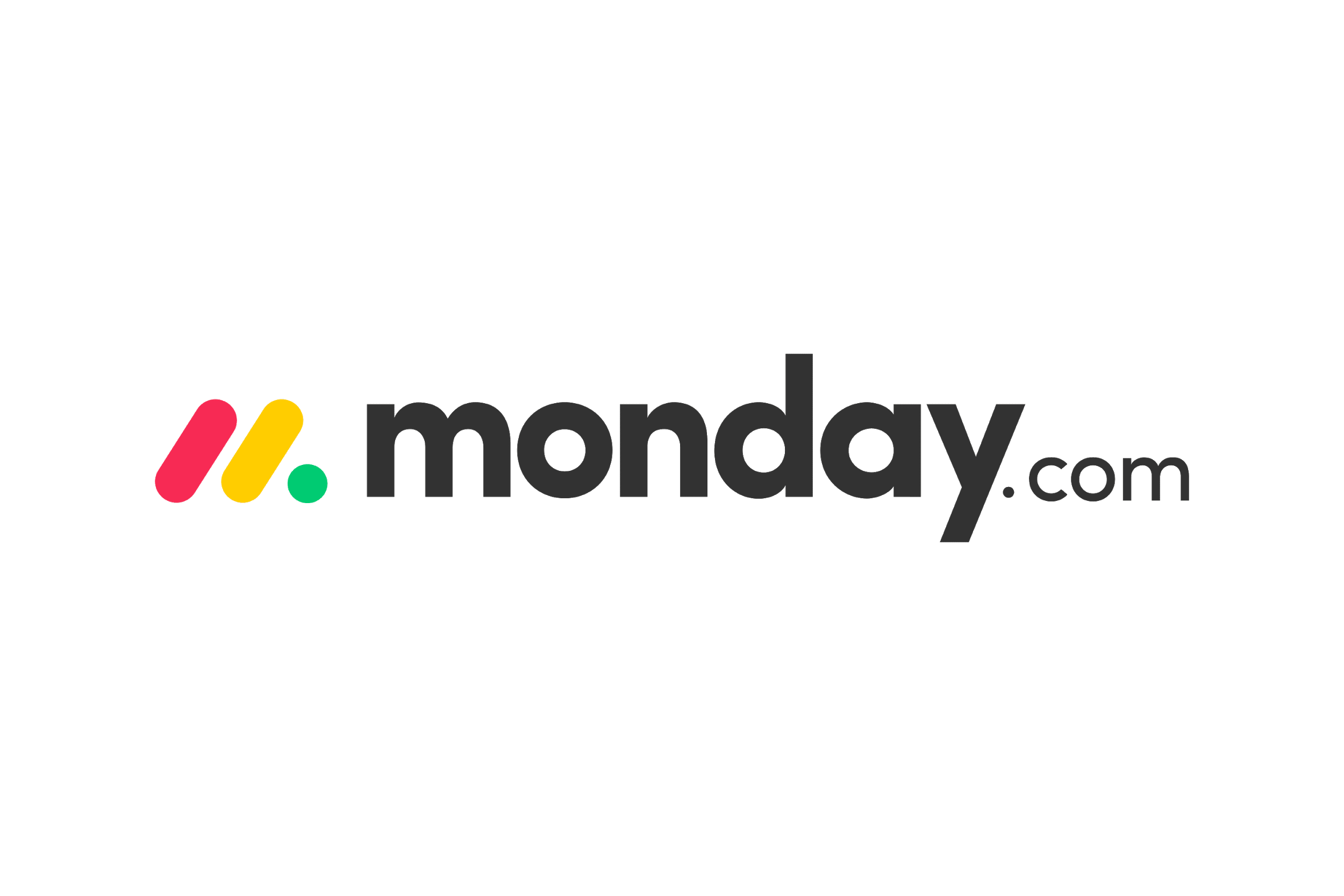 Monday.com is a multi-award-winning project and team management platform that facilitates task management, workflow organization, and progress monitoring.
While aimed more at project management scenarios, Monday.com can also be used to schedule daily and weekly tasks to ensure that work is distributed fairly to each team member.
The package is intuitive and quick to set up. Monday.com is fairly expensive compared to other available systems, but the price is outweighed by its flexibility and comprehensive range of tools.
ActiveCollab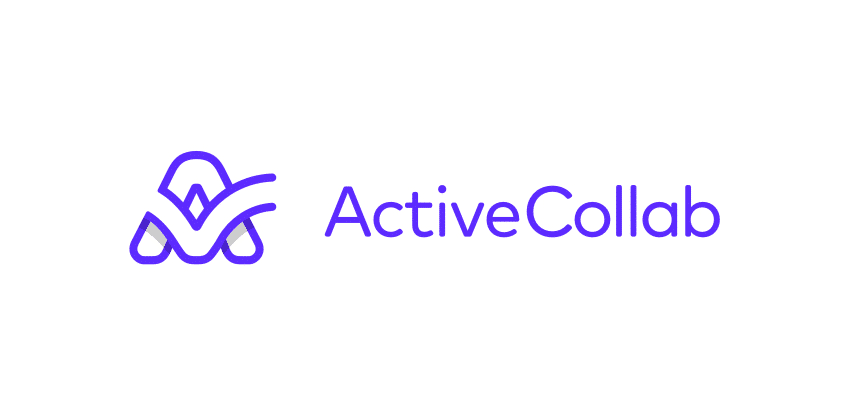 ActiveCollab is a project management tool that tracks time, allocates work, facilitates collaborations, manages task dependencies, and monitors task and project profitability.
The system supports Agile and Kanban, as well as more traditional project management methodologies.
Users report that ActiveCollab is relatively complicated to set up and customize, but that their teams have benefitted from the real-time trackability of tasks that the tool offers.
Wrike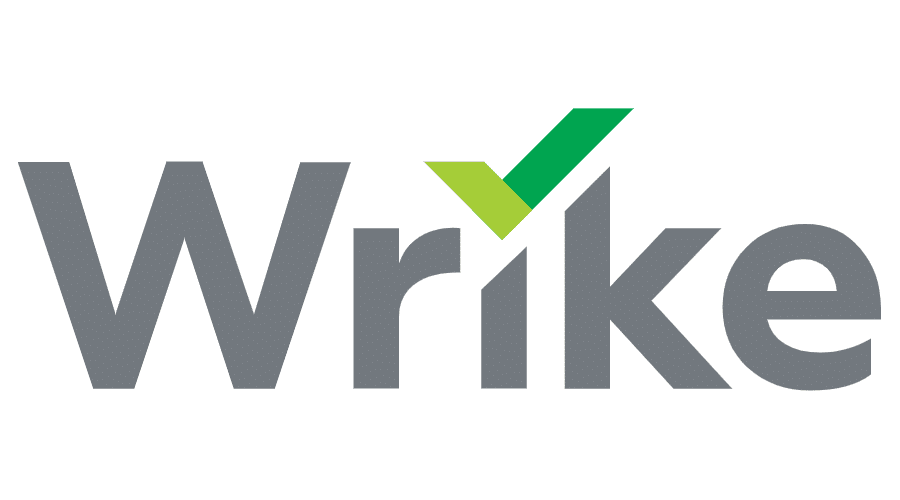 Wrike is a project and task management tool aimed at businesses looking for an all-around workflow management solution.
Wrike is reputed to be the most comprehensive task modeling and team collaboration tool available, so is perfect as a tool to boost productivity while avoiding burnout.
Its all-encompassing list of functions can appear confusing, but Wrike offers a host of tutorial videos as well as live and online support to solve most issues.
Bitrix24
Bitrix24 positions itself as a high-end collaboration solution and a powerful workload management tool.
It features basic CRM functions, workgroups, file sharing, activity stream, and instant messaging, all of which are robust and easy to use.
While Bitrix24 is not highly customizable, it comes with a full array of resource management tools such as capacity management, resource scheduling, and utilization reporting, all of which allow you to monitor and improve productivity without overloading the team.
Avaza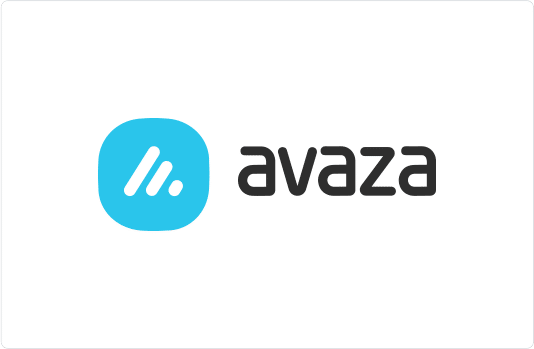 Avaza is a cloud-based project- and task-management solution aimed at small and medium-sized businesses.
With Gantt and Kanban features, Avaza offers an easy overview of each task, and its powerful analysis and reporting tools help in managing on-time delivery through efficient resource allocation.
Avaza also offers a billing and cost-management module to help teams keep track of their costs and revenue.
Productive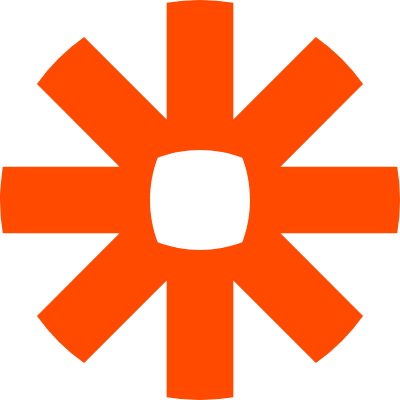 Productive's resource allocation tools, in collaboration with its CRM and invoicing modules, create end-to-end workflows that maximize productivity while avoiding over-burdening the team.
Productive is most suited to small organizations running multiple projects simultaneously, as it allows individual tasks to be prioritized and allocated for the most efficient workflow.
The platform offers strong resource management capacity and is one of the few packages to include skill tracking to optimize task allocation.
Accelo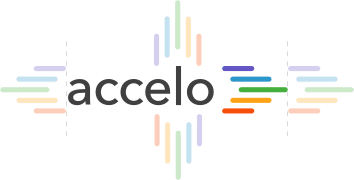 Accelo is a project management tool aimed at service organizations that work on a billable-hours basis.
Accelo supports Agile methodologies and creates Kanban boards and Gantt charts to track task completion while linking to its in-built skills module and productivity calculator.
As an all-around CRM and project management resource, Accelo users report that the package is highly comprehensive while remaining easy to use.
10000ft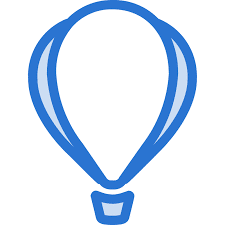 10000ft is aimed at dynamic organizations managing multiple projects and offers a highly innovative UI that lets you plan projects, allocate resources, track time, and distribute workload as efficiently as possible, based on raw data.
In addition to its powerful capacity management functions, 10000ft tracks every aspect of task delivery including contractor management.
10000ft offers particularly strong forecasting and budgeting tools, meaning that an organization can spot over or under-resourcing issues before they become critical.
Resource Guru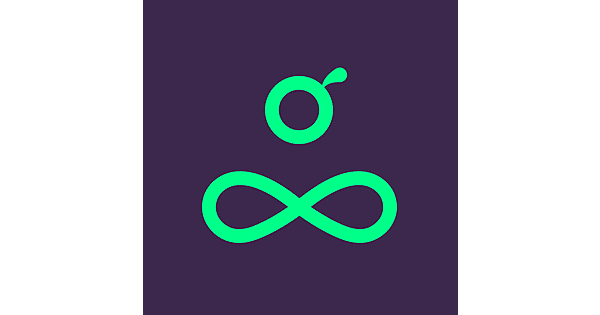 Resource Guru is an online platform that helps organizations allocate resources against tasks. It features powerful scheduling tools and tracks team capacity, skills, and current productivity.
Resource Guru's is a simple, friendly, and easy-to-use system that does not make exaggerated claims to be a one-stop-shop. In addition to its resource management tools, it features robust reporting and forecasting modules that make planning simple.
Paymo

Paymo is a full-featured work management solution that facilitates time tracking, work monitoring, and billing.
It is aimed at mid-level users, so it offers better features than budget solutions while not being as comprehensive as enterprise-level packages. The major advantage of Paymo is that it's super easy to use and easily customizable.
Paymo focuses heavily on the financial aspect of work performed, so is an excellent option for organizations seeking to maximize the cost-efficiency of their work.
Employee Workload Management Software Key Features
Employee workload management software aims to balance task completion with employee productivity, to ensure that an organization works as efficiently as possible. The best software packages feature the following tools to help you get the best out of your staff:
Task planning and tracking
Prioritization of tasks
Collaboration tools
Payroll budgeting
Timeline monitoring
Reporting
Financial management
Task Planning and Tracking
Both recurring and one-off tasks need to be planned against the time and resources available. Powerful workload management software can calculate the required time and input for a task and suggest the correct resource for the job, based on availability and commitment to other tasks.
Once allocated, the software solution monitors task completion against the projected time for the job to assist in future task planning.
Prioritization of Tasks
The top employee workload management software is intuitive enough to choose which tasks should be prioritized and which can be pushed back.
Using input from a supervisor or manager, the software then assigns the priority tasks and suggests a work distribution plan among the team, based on employees' current workloads and average productivity.
Collaboration Tools
To avoid creating work silos, employee workload management software offers a team space where it lists all the team's one-off and recurring tasks by the team member responsible, the completion status, and the estimated time to completion.
The software allows team members to reassign tasks, offer support, or ask for help as required. Simply having all the team's activities visible in one place goes a long way towards streamlining workflows for maximum efficiency.
Payroll Budgeting
If your team is constantly working at full capacity and still chasing deadlines, there is a possibility that the workload is too great for your current number of employees to handle.
This will result in overtime or extra staff being required, both of which involve extra costs. Workload management software monitors the team's costs against its productivity and tracks overtime against your payroll budget.
Comprehensive systems can also be set up to alert you to potential overtime requirements, allowing you to plan accordingly.
Timeline Monitoring
Possibly the most important function of employee workload management software is to ensure work is delivered on time.
The top software packages offer a real-time overview of task progress, and a forecasted completion time for each task, to allow you to spot possible shortfalls before they occur.
Knowing that a problem is developing allows you to either commit more resources or alert clients to the delay.
Financial Management
Low productivity is one of the most significant cost factors in any organization and is calculated by measuring utilization (downtime versus uptime) and efficiency (output while working). While it is difficult to get productivity above 70%—due to uncontrollable external factors—a team still generates 100% costs.
Effective employee workload management software reduces the gap between productivity and costs by managing workflows down to the task and subtask level.
This enables you to manage a team's financial health much more effectively, ensuring that each employee becomes more productive and contributes better to the bottom line.
Reporting and Analysis
Knowing whether each employee's workload reduces burnout and optimizes efficiency is the key to making your team more productive.
Comprehensive employee workload management software allows you to analyze actual results against the task plans created, and to trend the efficiency of your team's work.
More importantly, the software uses machine learning to plan future task allocations among your team members, ensuring that you see steady progress towards perfect work allocation.
What Are the Benefits of Using Employee Workload Management Software?
Using employee workload management software will give you the following measurable benefits:
On-time completion of tasks
Increased employee productivity
Reduced employee burnout
Improved cost control
High employee satisfaction
On-Time Completion of Tasks
Clients and business partners depend on your team's ability to complete tasks on time, and employee workload management software is an invaluable tool to help you achieve this. In addition to optimizing task allocation throughout your team, the software tracks completion rates against targets and sends out alerts for any tasks which are falling behind schedule.
Increased Employee Productivity
Employee productivity can be the difference between a profitable and a loss-making business. Employee workload management ensures that each team member's productivity (time on the job and output) is measurable in real-time, meaning that corrective action can be applied quickly and effectively where necessary.
Reduced Employee Burnout
The constant pressure to deliver on too many tasks can result in employee burnout, meaning that entire schedules are thrown into disarray while the affected employee recovers.
Burnout is avoidable, but only if each team member's workload is managed to remain achievable. Employee workload management software tracks employees' performance and distributes tasks optimally to make sure your team members are not overburdened.
Improved Cost Control
When a task falls behind schedule, our typical response is to allocate more resources to it to make up for the time lost.
Resources cost money, so the financial implications of compensating for late task completion can mount quickly and become untenable. Employee workload management software can help you avoid delays, keep tasks running on schedule, and control your costs more effectively.
High Employee Satisfaction
Staff satisfaction is intangible but can be noticed in metrics such as sick leave and employee absenteeism. Team members who are performing to capacity, without feeling too much pressure, are more likely to perform well, fall sick less frequently, and be happier coming to work every day.
Managing your team's workload efficiently results in significant productivity increase and cost benefits for your organization.
What Are the Challenges of Implementing Employee Workload Management Software?
New software packages present a host of challenges to implementation—employee workload management software being no exception.
You can expect the following challenges:
Work breakdown structures and preparing the system
Training staff and managing expectations
Running old and new systems concurrently
Work Breakdown Structures and Preparing the System
An employee workload management software package is only effective if the data it is fed is complete and accurate.
Before implementing workload management software, each task should be broken down into sub-tasks, with accompanying completion times based on historical data.
This is a time-consuming endeavor but allows the system to make more accurate suggestions based on detailed and verifiable data. The Work Breakdown Structure exercise may also expose opportunities to streamline processes and improve task efficiency.
Training Staff and Managing Expectations
All team members should be trained on what a workload management system can do, and should not be expected to subjugate themselves immediately to the system's suggestions.
A more prudent approach is to set up a task team to evaluate the new system's performance over the first month, and fine-tune its configuration as necessary before handing over full workload management responsibility to it.
Running Old and New Systems Concurrently
Employee workload management software is not a magic bullet and should not be expected to be perfect from day one.
Experienced managers run both the old workload management system (often excel-based) and the new system concurrently during the bedding-in phase. This allows glitches to be fixed, and employees to gain confidence in the system's ability to perform.
Expert Tips for Deciding on the Best Software for Your Needs
There are a lot of employee workload management software solutions on the market, and you should consider the following before making your final choice:
How much money will the new system save?
Will the system improve on-time delivery?
Will the team find it easy to use?
Can the team access it remotely?
Will the vendor offer adequate support?
How Much Money Will the New System Save?
Before deciding on employee workload management software, it is important to quantify the problem to be solved.
If your team is constantly behind schedule, you can easily calculate any costs that are incurred in penalties for late delivery. Productivity waste is less tangible and may require some investigation to allocate a value to it—a task that is well worth performing.
Once you have calculated the amount of money that could be saved, evaluate each software solution for its ability to deliver. Each vendor should have experiential data to use as a baseline for your calculations.
Will the System Improve On-Time Delivery?
On-time delivery of tasks is crucial in maintaining balanced and manageable workflows throughout a supply chain. The key to a system's ability to reduce late deliveries is its planning and task allocation algorithms.
The software you choose should improve in performance over time, using machine learning to understand how your team members function best.
Will the Team Find It Easy To Use?
Your team will be used to certain ways of managing their workloads, and any new system is likely to cause suspicion and resistance.
Your chosen system should be simple, easy to understand, and quick to generate workload suggestions.
Can the Team Access It Remotely?
In today's environment of remote work, the software package you choose must offer a mobile platform for your team members to access from any location.
This also increases the visibility of their work progress, making it easier to track tasks just as you would if your team were in the office.
Will the Vendor Offer Adequate Support?
The software vendor chosen should be more of a partner than a seller. Setting up employee workload management software is a time-consuming process and the vendor you choose should be prepared to support you with resources and advice to make your preparation easier.
Pricing
The pricing for employee workload management software is calculated by the user and is as follows:
Vendor Average Annual Pricing per Employee
Monday.com
$94
ActiveCollab
$75
Wrike
$118
Bitrix24
$288
Avaza
$119
Productive
$150
Accelo
$468
10000ft
n/s*
Resource Guru
$30
Paymo
$143
*denotes pricing information not supplied by the vendor
What Are the Most Important Integrations With Employee Workload Management Software?
Employee workload management software is designed to allocate and monitor workflows throughout your team, and as such can have a significant financial impact on your organization.
Ideally, the system should offer integration with your pre-existing HR software and employee record software, to ensure that work allocation is recorded against the correct employee records.
For organizations that run performance-related remuneration systems, employee workload management software can be linked to your existing payroll software.
Bearing in mind that employee workload management software aims to improve employee productivity, a valuable integration is a link to your organization's employee review software, by providing empirical data for the review process.
Finally, employee workload management software addresses critical staff wellness issues such as burnout. Integration with your employee engagement software ensures your employees' wellness is highlighted and improved.
Alternative HR Software Tools
If you're looking for other tools that can help improve your team's productivity and ensure you hit business goals reliably and consistently, here are a few more HR-related tools to consider:
Payroll
General HR
Productivity
Frequently Asked Questions About Employee Workload Management Software
The most common questions about employee workload management software are:
| | |
| --- | --- |
| Question | Answer |
| Do I need employee workload management software? | If your team always seems to be always late or stressed and burnt out, employee workload management software can help you manage tasks to make sure everything is completed on time and without fatigue |
| How do I prioritize tasks at work? | Workload management software can help you divide tasks up into urgent and important ones, meaning that you can deal with your entire task list in the right order |
| Should I be worried about my team burning out? | Your team is your most important asset, and burnout can cause long-term disruption to your entire organization. It is a major worry but can be avoided by using employee workload management software to distribute tasks fairly |
Hiring Resources for Ambitious Companies