What Is the Best Executive Recruiting Software for Your Business?
Your company's most valuable asset is your team—they have your back at all times and are ready to help whenever you need them. Although many business owners would argue this, stating that there would be no business without clients in the first place, your employees are the ones who made those clients stick with you.
Anyone who cherishes their team is well aware of how hard it is to find new members that integrate seamlessly. Qualifications matter, but not as much as devotion, personality, and other traits. This is what makes hiring processes stressful—finding the perfect fit is a lot more difficult than it seems.
Your HR department is responsible for the new team members, for the most part. Carrying that burden is no easy feat—everyone will silently judge the HR if the newest addition isn't what they hoped for.
The best thing you can do to minimize the potential damage is to introduce new solutions to your company. Tools such as executive recruiting software can help you find the candidates you've always wanted to be on your team. Among other advantages, you will realize that it saves lots of time and money—it is well worth checking out.
Top 8 Executive Recruiting Software Solutions
Finding the perfect executive recruiting software solutions has been anything but easy. We've spent a long time researching the market to find the tools that are worthy of your time and attention. The search was concluded with the following solutions:
No matter which one of the eight you choose, you won't be disappointed. Each of the listed solutions comes with a unique set of perks that aim to help your business be more effective.
Loxo

Source: Loxo
Loxo is an AI-powered executive recruiting software that's going to help you advance your business in no time. The solution will allow you to improve just about anything—VoIP calling, email automation, candidate sourcing automation, text messaging, and so much more. Using Loxo, you will realize that the platform makes all processes much easier to digest.
| | |
| --- | --- |
| Pros | Cons |
| Provides seamless data transfers Provides in-depth training | Doesn't have a reporting option Lacks intuition |
Clockwork Recruiting

Source: Clockwork Recruiting
Clockwork Recruiting is a top-notch executive recruiting software that allows recruiters to collaborate with teams and clients in an effort to find the best candidates for your business. The platform is going to help you manage all candidates and placements through quick searches and comprehensible reports.
| | |
| --- | --- |
| Pros | Cons |
| Simplifies all hiring processes Is super easy to use | Isn't intended for large companies Doesn't provide in-depth information |
Thrive TRM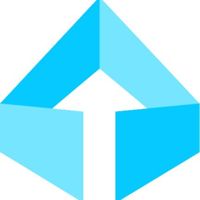 Source: Thrive TRM
If you want to take your executive recruiting efforts to the next level, Thrive TRM is going to be the best option for your business. The platform's main goal is to gather all your data and visualize it in a way that's super easy to digest, as well as to find top talent using customized tagging.
| | |
| --- | --- |
| Pros | Cons |
| Allows for customization Is highly intuitive | Isn't suitable for small businesses Can be complex at first |
FileFinder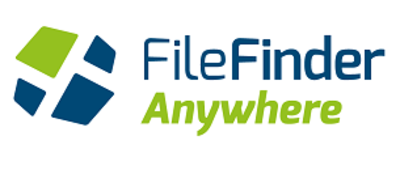 Source: FileFinder
No matter the size of your business, FileFinder is going to work like a charm as soon as you introduce it. This executive recruiting software was designed for executive recruiters specifically, and it comes with plenty of features—from project management to CRM tools. There's no doubt FileFinder will help you find the best candidates on the market.
| | |
| --- | --- |
| Pros | Cons |
| Has a free version Is highly customizable | Can be complex to use Requires training |
Invenias

Source: Invenias
Invenias is one of the leading executive recruiting software solutions designed for executive talent teams. With this solution, you will be able to save lots of time and make complex processes easier. Invenias also allows for effective business management that aims to deliver excellent user experience.
| | |
| --- | --- |
| Pros | Cons |
| Improves internal processes Improves reporting capabilities | Requires lots of training Experiences bugs sometimes |
Recruit CRM

Source: Recruit CRM
If you're looking for an executive recruiting software solution that also functions as a CRM and ATS, Recruit CRM will be the best fit for your business. As an all-in-one type of solution, this software can help you manage clients, candidates, job postings, and much more. Recruit CRM is the best choice for agencies since it comes with email triggers, automatic job board postings, etc.
| | |
| --- | --- |
| Pros | Cons |
| Has excellent customer service Has outstanding UX | Lacks customization abilities Lacks some important integrations |
Crelate Talent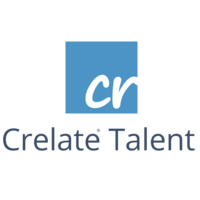 Source: Crelate Talent
Crelate Talent's goal is to help you make data-based decisions, which is ultimately going to save you lots of time and money. This software will provide an efficient CRM and ATS for your business, making it easier to handle all aspects of hiring. To get some hands-on experience with the platform, you can sign up for a free trial.
| | |
| --- | --- |
| Pros | Cons |
| Comes with useful widgets Is highly intuitive | Lacks a good interface with job board sites Lacks fast-responding support |
Tracker RMS

Source: Tracker RMS
Tracker RMS is perfectly suitable for small and medium-sized businesses. This solution comes with a fully integrated sales and recruitment CRM that will allow for more efficient hiring methods. If you think that some integration is lacking, you can get in touch with Tracker RMS's customer support team, who will be willing to hear you out and implement your request.
| | |
| --- | --- |
| Pros | Cons |
| Offers outstanding tracking abilities Allows for data storing | Can be tricky to use Lacks online presence |
Why Your Company Needs Executive Recruiting Software
Your HR team has to complete far too many tasks daily—from making sure that everyone gets along to developing new hiring strategies. The job is anything but easy. You will never hear them complain, though, as their primary goal is to bring peace and work as hard as possible to deliver spotless results.
At the end of the day, they are exhausted. Each assigned task takes a long time to complete, and before you know it, all of their energy is gone. No matter which employees you take into consideration, tedious assignments lead to a lack of productivity, and we all know how crucial it is for your team to stay motivated.
Once your HR team is bereft of motivation, you will come to a dead end. The only way to prevent this from occurring is to introduce solutions that will do the hard work in your HR's stead.
Sourcing candidates through executive recruiting is draining and takes way too long. On the flipside, executive recruiting software is capable of completing this task in a matter of minutes.
If you want your team to stay intact, productive, and motivated, you have to introduce tools that automate the kind of tasks nobody wishes to endure. Not only will they help your team, but they will also cut hiring costs, leading to a significant spike in revenue.
Executive recruiting software is a win-win solution—it simplifies everyone's job and allows for more effective business growth. Once you decide to implement this solution, you will notice drastic changes both in the short and long run.
What Are the Benefits of Using Executive Recruiting Software?
Executive recruiting software comes with plenty of impactful and meaningful advantages for your business. No matter which solution you choose, it will simplify all of your executive recruiting processes in the blink of an eye.
Some of the most noteworthy benefits of executive recruiting software are the following ones:
Executive recruiting software reduces the time you need to find quality hires. Searching for top talent has never been easy—you need to find them among hundreds of underqualified candidates. With executive recruiting software, this issue can be resolved in no time.
Executive recruiting software ensures that you talk to top candidates only. Wasting your time on underqualified candidates will no longer be a thing once you introduce this solution to your business. This will improve your hiring efficacy so much that you'll stop dreading all those pointless interviews.
Finding candidates for hard-to-fill roles won't be an issue when you introduce executive recruiting software. Some companies take months before they find a highly specialized candidate who's a perfect fit for the hard-to-fill role. This software solution will ensure that you find such candidates a lot more quickly.
Executive recruiting software is going to contribute to your revenue. Since this software solution won't allow you to hire an underqualified candidate, you won't have to waste your resources on anyone who is less than perfect for your company. This will lead to a significant revenue increase, which allows for the long-term wellbeing of your business.
Passive candidates will be super easy to find when you introduce executive recruiting software to your company. Each company within your niche is ready to start a war over the best-qualified candidates. They are usually passive, though, meaning that they're more difficult to reach. Executive recruiting software is capable of tracking them down within seconds, ensuring that you get to them before anyone else does.
As soon as you introduce the right executive recruiting software to your business, you'll notice immediate changes taking place. The advantages of these solutions are numerous, but what really matters is the value they bring to your company.
Choosing the Best Executive Recruiting Software—A Buying Guide
Finding the best executive recruiting software on the market isn't as easy as it seems—there are plenty of solutions out there that do nothing but confuse you. To make things worse, all of them have one too many features you're not even certain you'd know how to utilize. That's why it's important for you to know which ones are crucial.
SaaS companies advertise all of their products' features as essential, but that's far from the truth. Let's see which features your chosen executive recruiting software should have:
| | |
| --- | --- |
| Feature | Why it's important |
| Analytics | Any important business-related decision-making process should be based on data-driven analytics. Executive recruiting software solutions that are worthy of your time and attention will come with this feature. |
| Integrations | If you have other HR technologies in your company, you need to make sure that the executive recruiting software you choose can integrate with them. The integration process should be seamless if the software is up to standard. |
| Recruitment management | From the moment you first spot your ideal candidate to their signing the contract, the executive recruitment software needs to supervise all of the processes. The best software on the market will handle job descriptions, job postings, email notifications, and other hiring steps. |
| User-friendly interface | The core point of executive recruitment software is to make your life easier. If the interface isn't intuitive, it's going to do nothing but waste your time, so don't bother with such solutions. |
| Applicant tracking system | Being that applicant tracking is one of the main parts of recruitment, your executive recruitment software needs to have this feature. An ATS will help you filter through candidates and show you the best-qualified ones for your open position. |
| Reporting | Performance checkups are necessary for you to determine whether everything is running smoothly. That's why your chosen executive recruiting software needs to contain this feature—it's a fundamental one. |
| Employee management | An executing recruiting software solution should be capable of employee management, including onboarding and offboarding automation. This feature is relevant because it lets you handle information that needs to be verified. |
Thousands of software solutions are on the market, which makes the selection process both easy and difficult to handle. Since you have plenty of options on the table, you don't have to settle for half-baked ones. Don't stop searching until you find the one that has all of the listed features—they are beyond important.
How Much Does Executive Recruiting Software Cost?
The price of executing recruiting software can be based on multiple factors—the type and number of features you want, the number of hires you achieve, etc. Since that's the case, the price is going to vary more than you can imagine.
Some software solutions are free of charge, though beware of them—there has to be some sort of catch. Nobody's going to give you access to hundreds of outstanding features just because you would like to play around with the software.
Other executive recruiting software solutions can cost anywhere from $30 to several thousands of USD per month. It all depends on what you would like to see in the software and how many people you want to hire.
The most reliable way of finding out what the price of the software you're eyeing is is to ask the vendor. You'll notice that a lot of websites don't include the pricing, so you would have to ask either way. Some of these solutions offer free trials, so you can give them a try as well.
How to Be Sure You're Making the Right Choice
Finding the best solution might take multiple tries, as there are many lackluster software solutions on the market. There are some methods that can help you determine whether you're on the right path or not, but the accuracy doesn't have to be top-notch.
The truth is, nothing can guarantee that you'll be satisfied with the product you choose. You can walk into a store and purchase a bottle of juice that looks amazing at first glance, but then come home, try it, and realize that there's too much sugar in it. Software solutions work the same way—they can look exciting, but turn out to be a flop in the end.
One way for you to get closer to making a well-thought-out decision is to ask the vendor for a product demo. You'll get to see the executive recruiting software in action, but the best part is that you can ask all sorts of questions about it.
To get a better idea of the software, you should cover the following questions:
How big are your smallest and biggest clients?
Are you used to working with clients of my business's size?
Is anyone from your team going to help me with the implementation process?
How long do you think it will take me to learn how to use your software solution?
Will the number of hires affect the pricing plan?
Which features does your executive recruiting software offer?
What is it that makes your product stand out?
What are the working hours of your customer support team?
Does this software require advanced technical knowledge?
Depending on the situation, you might want to add several more questions to this list. The best way to go about it is to talk to your HR team and see if they would like to include anything else.
Think about the people who are going to use this software the most—do they have any thoughts or concerns? If they do, you should address them and make sure that the vendor responds to them. This will help you figure out if their solution is the right one for your business.
If you opt for one of the solutions we've listed above, the chances are that you won't be disappointed. They are the best ones the current market has to offer, which speaks for itself.
Good luck with the search!
If you're looking for other types of HR software, check out our other HR software categories to find out more!