What Is the Best HR Analytics Software for Your Business?
Making key decisions in business is of vital relevance for any future undertaking. This process is anything but easy—you have to take many factors into consideration to make sure that it's the best decision for your team.
Whether or not you would like to admit it, the majority of decisions you make are based on wild guesses. You can never know for sure if it's going to work out—trusting the process is what you're left with.
The best thing you can do to support your decisions is to pay close attention to analytics. This way, your thought process will be significantly more reliable, and your guesses a lot less wild.
You can apply the same thinking method to your HR—they've got plenty of important decisions to make, which leads to lots of stress. This issue can be tackled through HR analytics software—with its help, your human resources team will be able to make data-based decisions that are far more reliable.
Top 10 HR Analytics Software Solutions
Finding the best HR analytics software solutions was no easy feat, as the market is packed with all sorts of lackluster products. It took us a long time to discover the true gems, but we are now pleased to present you with the top ten HR analytics software solutions:
Humantelligence

Source: Humantelligence
Using artificial intelligence and behavioral science, Humantelligence has become a leading platform in the world of HR. The HR analytics software's main goal is to improve some of the most important areas in recruitment, such as employee turnover, employee engagement, talent management, and others.
| | |
| --- | --- |
| Pros | Cons |
| Offers a free trial Works for both small and big companies | Doesn't provide in-depth reporting Has a complex interface for beginners |
Kronos

Source: Kronos
If you're on the lookout for HR analytics software that's going to provide actionable insights, Kronos is the perfect solution for you. Powered by artificial intelligence, Kronos is capable of analyzing all data and giving recommendations based on it. The platform's forecasting accuracy will help you make important decisions super easily.
| | |
| --- | --- |
| Pros | Cons |
| Allows for flexibility Can be used from any device | Requires thorough training Collects too much data |
Flock

Source: Flock
Flock is the best solution on the market if you want excellent analytics and simplicity all in one. The platform's main goal is to simplify benefits administration and provide its users with outstanding HR experience. This HR analytics software is best suitable for small and medium-sized businesses.
| | |
| --- | --- |
| Pros | Cons |
| Is super easy to implement Provides excellent customer support | Lacks important features Limits customization options |
Oracle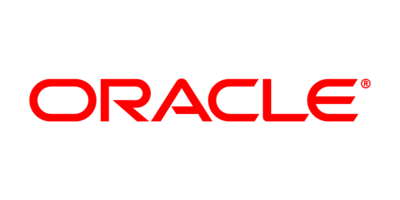 Source: Oracle
Oracle is a web-based HR software that allows for in-depth data analysis. The platform will provide you with plenty of features such as payroll, background screening, resume parsing, performance management, and many more. This is an all-in-one software with the help of which your HR team will be relieved of unnecessary stress.
| | |
| --- | --- |
| Pros | Cons |
| Plenty of features Easy to use | Lacks great search functionality Doesn't have an outstanding UI |
Hireology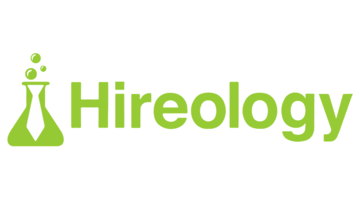 Source: Hireology
If you're looking to save time and money, and pay more attention to your team, Hireology will be the best solution for your business. This platform is capable of boosting your ROI through its outstanding insights, which is going to improve the overall quality of your decision-making processes.
| | |
| --- | --- |
| Pros | Cons |
| Allows for applicant scoring Provides excellent analytics for hiring | Takes a long time to implement Has few job posting choices |
Talentsoft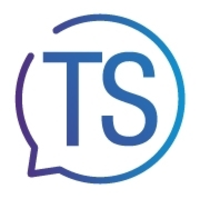 Source: Talentsoft
Talentsoft is an all-in-one software solution that is going to help you with performance, compensation, employee recruitment, and so much more. As an HR analytics software solution, Talentsoft makes it super easy for you to review employees and make better decisions through analytics usage.
| | |
| --- | --- |
| Pros | Cons |
| Allows for in-depth use Has an excellent user interface | Makes it difficult to create custom reports Doesn't have email notifications |
Sisense

Source: Sisense
Sisense is one of the most popular BI and analytics platforms on the market. Using the platform, you can accelerate your business' digital transformation process by making better decisions with actionable data. Sisense's mission is to make complex data easy to digest so that business owners are more aware of their growth progress.
| | |
| --- | --- |
| Pros | Cons |
| Has excellent data visualization tools Allows for customization | Takes a while to learn how to use it Lacks better-alerting systems and graphing tools |
ADP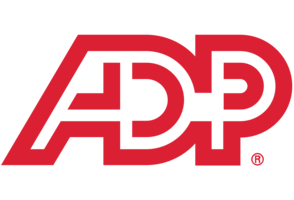 Source: ADP
ADP has been on the market for a long time, which isn't to say that the solution is obsolete. The platform has advanced with time, allowing you to manage plenty of business aspects such as payroll, benefits, HR analytics, and more. This HR analytics software is best suitable for business with more than 50 employees.
| | |
| --- | --- |
| Pros | Cons |
| User-friendly Centralized web app | Lacks excellent customer service Has complex reports |
Power BI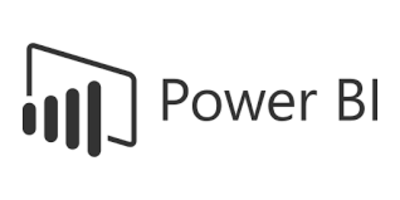 Source: Power BI
Microsoft Power BI is a beyond useful solution that grants you access to excellent data visualization and data science. If you're on the lookout for a tool that's going to help you read and comprehend data, this is the perfect choice for your business. Power BI lets you customize just about anything, which makes it super easy to adapt to any business' needs.
| | |
| --- | --- |
| Pros | Cons |
| Super affordable User-friendly | Has a bulky UI Has a data limit |
Tableau

Source: Tableau
If your HR team is struggling to understand data, Tableau is going to work like a charm for your business. This tool will help you visualize data like no other, as it's fast, interactive, and super easy to use. One of Tableau's most popular features is the real-time analysis one, which allows you to gain actionable insights.
| | |
| --- | --- |
| Pros | Cons |
| Has excellent customer service Handles vast amounts of data with ease | Doesn't refresh reports automatically Requires SQL knowledge |
Why Your Company Needs HR Analytics Software
Analytics are supposed to play a huge role in all of your decision-making processes because they help you understand your customers' needs better and create well-defined solutions. Without them, your business decisions wouldn't be able to stay effective on the market.
Data-driven analytics are going to give you a headache if you don't utilize them properly. The only way to make them more comprehensible and applicable to your company's decision-making efforts is to use HR analytics software.
Your human resources team has lots of work to do—all sorts of tasks keep piling up, and the last thing they want to do is waste their time. This is why the market is packed with different HR tools—everyone knows how difficult it is to be an HR in today's day and age. In an effort to automate tedious, manual tasks that do nothing but exhaust your team, HR software solutions were introduced to the market.
If you want your business to thrive, you need to consider implementing these solutions. HR analytics software is going to help you simplify a complex matter in a way that's easy for your team to digest, making every step of the way a lot easier to take.
Once you decide to introduce HR analytics software, your team will be relieved of unnecessary stress. This should be your goal since satisfied employees lead to significantly better retention rates, which further leads to a significant revenue increase.
What Are the Benefits of Using HR Analytics Software?
HR analytics software solutions come with numerous benefits for your business. Take a look at the most important ones:
Your employees are going to be more productive. Since HR analytics software helps your team focus on more important business matters, they will become significantly more productive. If you give them tedious tasks, they will be exhausted and unwilling to be creative with projects
HR analytics software is going to save you lots of time. Eliminating manual tasks should be your primary goal. Remember that time is money—you don't want to waste it on unnecessary matters
You will make better hiring decisions. HR analytics software solutions are going to help you figure out which employees perform the best and what their traits are. Using that information, you will be able to search through your talent pool database and spot candidates who have all the characteristics you're on the lookout for
HR analytics software is going to improve your retention rates. The less you burden your team with complex, analytics-related tasks, the more satisfied they will be. This is immediately going to result in better retention rates, which should be your primary goal
HR analytics software is going to increase your revenue. It is any business's desire to make bigger profits, and HR analytics software is going to make that possible like no other solution on the market. Since the solution helps you save time, it is going to save you lots of money as well
You can apply HR analytics software to multiple areas of your business. Although there are some HR-exclusive analytics software solutions, the majority of them can be applied to other business areas, such as sales, financing, and marketing. This is going to contribute to the overall wellbeing of your company
HR analytics software is going to update all your data automatically. Having to update data manually is the kind of pain that drains your energy and motivation. Automating this task with HR analytics software will save you and your team's time and nerves
HR analytics software can incorporate data from any platform. Most HR software solutions come with analytics functionalities. The problem with these tools is that they can't pull data from platforms that aren't specifically made for human resources. HR analytics software is capable of doing that with ease
Choosing the Best HR Analytics Software—A Buying Guide
The majority of modern HR software solutions come with hundreds of features. This is what grabs the viewer's attention at first—it makes you believe that the solution is excellent just because of the impressive feature descriptions. Don't be tricked into believing that this is true. It's nothing but a way of trying to set oneself apart from the sea of competitors.
Keep in mind that the market has never been more packed with products, no matter which niche we take into consideration. Vendors will use every trick in the book to make you think that their product is the best one you will ever come across.
The truth is, there are only a few features that truly matter for HR analytics software. To help you narrow down your research, we've listed them below.
Reports—Your HR analytics software should be capable of generating customizable reports that will help you and your team see how well your business is performing
Dashboards—To keep track of performance, your HR analytics software should allow you to customize dashboards where you can see the HR metrics you select
Visualization—HR analytics software isn't good enough if it doesn't let you visualize data through various graphs and charts that are easy to read
Sourcing—The HR analytics software you decide to get for your business should be capable of sourcing data from platforms that integrate with it
Predictions—Your HR analytics software should use predictive analytics to help you determine what's going to happen next
The most valuable HR analytics software solutions are supposed to have all of the mentioned features. To ensure that you don't make a mistake in the software selection process, you should check out the ten best solutions we've mentioned above. All of them will provide the necessary features.
Questions to Ask Yourself
One of the best ways to make sure that you aren't going to make a mistake with the HR analytics software you opt for is to ask yourself the following questions:
| | |
| --- | --- |
| Question | Why It's Important |
| What kind of customer support options do they have? | If you lack people who are competent in the IT field, you need to make sure that your vendor offers help with implementation processes. You should also ask about the work hours of their customer support to know what to do in case of an emergency. |
| Can my technologies integrate with this software? | If the HR analytics software you want to get doesn't integrate with the rest of your technologies that are crucial, don't buy it. There are plenty of other ones on the market that will allow for easy integrations. |
| Is this software going to contribute to a smooth workflow? | You need to make sure that the HR analytics software you're being offered will contribute to a smooth workflow instead of damaging it. It needs to be flexible in a way that allows you to change things around your business without anything getting disrupted. |
HR Analytics Software Pricing
Depending on how many and what kind of features you want your HR analytics software to have, the price is going to vary. You can even get some of the solutions we've listed above for free, with an option to switch to a paid plan.
The price of HR analytics software can range anywhere from $0 to $1,000+ per month. To know for sure, you should ask vendors to show you their pricing plans. Most of the top-notch HR software solutions will cost a pretty penny, so you should think twice before you make the final decision.
You should also be aware of the fact that most vendors are open to negotiation. If you come across one that doesn't want to negotiate, try your luck with other vendors. There are so many software solutions on the market that you don't need to settle for the first one you see.
How To Be Sure You're Making the Right Choice
Product demos present an excellent opportunity for you to determine whether you're making the right choice. The best thing about them is that you get to ask as many questions as you wish—it's the fastest way of acquiring knowledge on the HR analytics software you want to get.
Have a conversation with your team and find out if there's anything they would like to know about the product. The chances are that they want to get involved in this process as well, which is going to help you make a list of questions.
In case you're clueless about what you should ask your vendor, we suggest that you go over the following questions:
Does your pricing plan offer both monthly and annual charges?
Is the pricing going to change at any point?
Do you plan on future integrations? Which ones?
Is your HR analytics software compliant with the latest security standards?
How long will it take me to implement this solution?
Is anyone from your team going to help me with the implementation process?
Do you charge for helping with implementation?
How long do you think it will take for my team to learn how to use your software?
A vendor who is familiar with their product should be capable of answering all of the listed questions with ease. If you are dissatisfied with the answers they give you, don't get discouraged. There are thousands of software solutions out here—finding the right one for your business shouldn't be too hard.
If you decide to opt for one of the HR analytics software solutions we've listed above, we guarantee you won't be disappointed. All of them have what it takes to make it to the list—choosing one will only be a matter of personal preference.
Need to find the best HR software solutions for your business? Check out our HR software knowledge base!