What Is the Best HR Software for a Small Business?
There are so many new HR software solutions on the market that are constantly improving, adding new features, and automating new functions to facilitate daily tasks that HRs are in charge of. It is easy for large enterprises to realize that this is something they should invest in—a company that has numerous departments and hires new employees regularly could never keep track of every employee and applicant manually.
Small businesses can also benefit from implementing HR software into their workflow. The trouble is, with so many choices, it can be difficult to decide which tool will align with the needs of your business the best. The main focus of HR software should be to reduce the hiring costs of your business and limit the possibilities of errors.
The best software for a small business will take care of all your needs and fall within your price range. If you are on the lookout for an HR software solution for your small business, our article will help you find the best option for your company.
Why Should You Trust Us About HR Software for Small Business?
The founder of HireSmarter, Nick Jordan, was the 8th employee in a startup business that scaled to 200 employees without raising venture capital. He then created Content Distribution—a content creation company—and grew the team from 1 to 30 members in just 16 months.
HireSmarter aims to be just as successful. We went through an exhausting process of evaluating thousands and video interviewing hundreds of candidates—without any formal HR experience.
As the business grew, we started to understand the significance of having a proper HR tool to help us streamline and automate the hiring process. We began to explore different software options, their features, and the benefits they could provide for our remote work company. The time-consuming task that we went through made us experts in the field of HR-related tools. Having used most of the tools ourselves, we now know what to look for and which factors to consider when choosing HR software for any business need.
What our experience showed us is that there is no single solution that fits every company. There are factors such as business size, organization, and budget that influence the final choice.
We are providing you with an objective review of the best software options on the market right now based on our proven research methods.
Top Ten HR Software Solutions For Small Business
We know how exhausting it is trying to find the right HR software for your small business. You have to consider so many factors, browse the internet for hours, watch endless demos, and compare as you go. To save you the trouble, we have done extensive research and come up with a list of the best HR software for SMEs in the market right now:
BambooHR
Gusto
Cezanne
Zenefits
SAP SuccessFactors
Namely
JazzHR
Zoho People
WebHR
EffortlessHR
BambooHR

Source: BambooHR
BambooHR offers all the necessary features to cater to any small business at an affordable price. The features may not be as powerful as in some other HR software solutions, but BambooHR makes up for that with a simple and friendly interface that anybody can use without too much trouble or training.
It covers basic administration needs but integrates well with other software solutions you might be using, like performance and payroll management software or applicant tracking software.
The most important quality that distinguishes BambooHR from other software solutions is that its features are employee-oriented, allowing you to focus on your staff as the most important factor for your company's growth. Features like hiring, onboarding, and compensation are designed to provide complete employee satisfaction.
| | |
| --- | --- |
| Pros | Cons |
| Easy to navigateAccessibleCentralized system for keeping all the important data in one place | Limited mobile application optionsLimited customizing options |
Gusto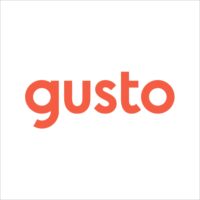 Source: Gusto
Gusto's strong suit is online payroll services, but it also offers a variety of other HR features that make it a well-rounded HR software for any small business. It facilitates employee recruitment, calculates taxes, and manages health insurance for employees, among other things.
With Gusto, you will get an all-in-one platform that is easy to navigate, and that can accommodate your accounting and HR department at the same time.
| | |
| --- | --- |
| Pros | Cons |
| Effortless payroll processingEasy to useEasy onboarding process | Limited possibilities of integrations with other platforms |
Cezanne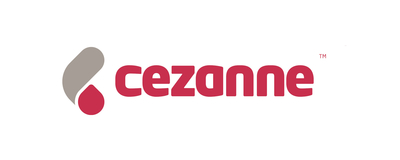 Source: Cezanne
If you are looking for an HR software solution that can cover all the present needs of your company but also accommodate the potential growth of your business in the future—Cezanne is the way to go.
Cezanne's extensive set of features is sometimes considered somewhat complex for small businesses, but the service you are getting is worth the price. It can accomplish just about anything your HR department can think of.
Cezanne consists of two modules:
People management module—a core module with all the standard training and development features
Career and succession module—allows you to plan for your future needs. The platform is easy to use and accessible to both employers and employees
| | |
| --- | --- |
| Pros | Cons |
| User-friendly interfaceGreat functionality Useful training and workshop offers to help navigate the modules and get familiar with the software | Too complex to understand without proper training |
Zenefits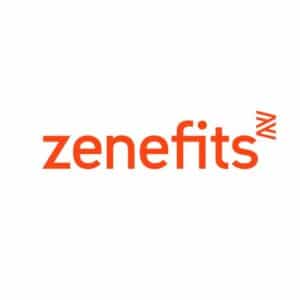 Source: Zenefits
If you are running a middle-sized business, you should take a closer look at Zenefits. It offers an advanced set of features, so it is best for growing businesses that are ready to make the transition towards complex operations. Its powerful set of services includes hiring and onboarding, employee record keeping, reporting, time tracking, regulatory compliance, and much more.
| | |
| --- | --- |
| Pros | Cons |
| AccessibleReasonable price considering the featuresEasy onboarding | Customer service could use improvementPayroll process not fully advancedHard to navigate at times |
SAP SuccessFactors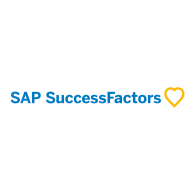 Source: SAP SuccessFactors
SAP SuccessFactors is an HR tool that has a full set of features to align with both small businesses and enterprises. It emphasizes employee satisfaction and development, so the product suite it offers—Human Experience Management (HXM)—reflects that.
The HXM suite consists of four pillars:
Employee-first approach—Intuitive UI, personalized for every employee, that provides timely guidance for creating a successful workforce
Data-driven decisions—Coordination of employee feedback and experience data with operational HR data designed to improve employee experience at all times
Performance tracking—Intelligent Mentoring, a program that facilitates mentorship and performance tracking so that employees can improve their skills continuously and advance their careers
Centralized platform—Ecosystem, a cloud-based system of integrations, add-on tools, and applications designed to expand the SAP software service further
Some of SAP's advanced features are better-equipped for larger businesses, but small ones can also make use of their workforce and analytics features.
| | |
| --- | --- |
| Pros | Cons |
| Great performance-tracking featuresFriendly interfaceCloud-oriented | The price is higher than that of the competitors'No add-on options |
Namely

Source: Namely
Namely may not be as popular as some other solutions that we have mentioned, but that doesn't mean that you will get a less satisfactory HR experience. Namely offers a set of advanced features that cover just about anything an HR department of a small business would need. Some of them are payroll and benefits service, performance management, and time tracking.
The tool is easy to use and adaptable, and it will save you a lot of company working hours.
| | |
| --- | --- |
| Pros | Cons |
| Regular updatesEffortless onboarding processGreat payroll and time-tracking systems | Some features could be more intuitiveCustomer service could use some improvement |
JazzHR

Source: JazzHR
If you are in the market for a more specialized HR tool that focuses on recruitment, JazzHR is the software for you.
It handles everything you can think of—from the job posting and applicant tracking to choosing and comparing candidates—all in one centralized, easy-to-use platform.
| | |
| --- | --- |
| Pros | Cons |
| Friendly interfaceUnlimited users and job postingsHighly customizableCentralized management | No mobile application |
Zoho People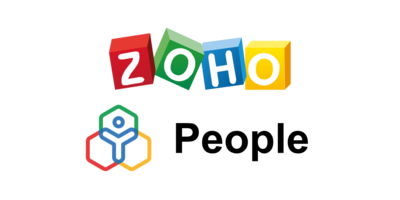 Source: Zoho People
Zoho People is one of the many software solutions from the Zoho Projects family. The first thing you will notice about Zoho products is that they are more affordable than other software solutions on the market. If your budget is limited, you should consider Zoho People.
It concentrates on employee performance features, such as onboarding, time-keeping, and performance reviews.
On closer look, Zoho People offers mostly administrative features with basic HR tools, but it integrates with other applications from the Zoho universe, so you will be getting a full HR experience at a very affordable price.
| | |
| --- | --- |
| Pros | Cons |
| CustomizableAffordable | The mobile app could use improvementComplicated setup |
WebHR

Source: WebHR
WebHR is an HR software solution that covers your employee's complete experience in your company—from onboarding to retirement. It is a well-rounded software with features such as personnel and applicant tracking, benefits management, and performance reviews.
A neat addition to this software is a built-in messenger, which enables employees to communicate with each other and resolve issues they are facing, as well as to submit requests.
| | |
| --- | --- |
| Pros | Cons |
| Straightforward and simple-to-use platformGreat customer support | Some bugs in the application |
EffortlessHR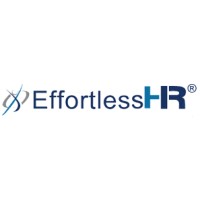 Source: EffortlessHR
EffortlessHR offers solutions for all the basic HR needs of a small business—and is super affordable. The services it provides are applicant tracking, attendance management, benefits management, and onboarding.
What makes EffortlessHR even more appealing to customers is the fact that it offers a fixed rate, so you pay the set price regardless of the number of employees you hire in the meantime.
| | |
| --- | --- |
| Pros | Cons |
| Easy to useAffordable | Limited reporting toolsCustomer support could use improvement |
The Most Important Features of HR Software for Small Businesses
The HR department influences so many important processes in your company—from recruiting, payroll management, and employee monitoring to time tracking and paying taxes. A glitch in any one of them could cause you a lot of grief.
To help you keep the system running smoothly, we give you a list of the features that are must-haves in every HR software for a small business:
Payroll software integration. When HR software integrates well with payroll software, it saves the HR department a lot of time, reduces paperwork, and lowers the risk of error. Both payroll and HR software solutions contain sensitive data, and a good integration system will ensure compliance and security. The integration system provides the automatic extraction of data necessary for reports, and that facilitates managing taxes, records, and employee attendance
Advanced security. Software solutions for HR contain classified information, like home addresses, telephone numbers, and bank account details. The optimal HR software solutions are cloud-based and operate under maximum security standards with a constant back-up system
Accessibility. It's crucial to have a finger on the pulse of your business at all times, wherever you are. If you're always on the move, it's best to look for a tool that allows you access data on any device
Customization. The ability to customize the tool according to your business' needs enables flexibility, adaptability to company changes, and business expansion. You should keep in mind the potential future requirements of your company and not just the present ones
Advanced onboarding tools. This is a feature most business owners overlook, but it can cost them employees. Consider purchasing a software solution that will welcome new employees and introduce them to the company effortlessly
Employee self-service. Employee self-service allows employees to update their personal information. That saves your HR department time and effort and allows them to focus on other, more pressing tasks
Time and attendance management. Employee scheduling and keeping track of multiple shift changes can be a drag, but not with this feature. It automates these processes and eliminates the risks of labor law violations for miscalculating working hours
Performance management. An essential component in enhancing your employees' performance is reviewing their efforts constantly to reinforce their strengths and eliminate their weaknesses, as well as to track the time they need to finish a task. This will help you organize your business more efficiently and achieve better results faster
The Benefits of Using HR Software for Your Small Business
When you are a small business owner, the right software solution will help you save time, automate the manual tasks, and shift focus to more pressing matters for your business.
Here is a list of the top five benefits the best HR software solution will provide for your small business:
Reduced paperwork. Managing paperwork in any company is a drag, and finding the document you need can become a tedious task that takes up a lot of your time. HR software solutions facilitate documentation and store all information in one, easily accessible place, as well as keep data safe from unauthorized access
Time and money savings. If a software solution can cover the more tedious work, you will need fewer employees in your HR department and be able to save money. Most software solutions allow for some of the work to be done by other employees and not only by your HR department, which also streamlines the workflow
Remote connectivity. This is an important benefit that small businesses get from HR solutions. Easy access to all data from various locations means better communication, collaboration, and a free flow of information, which results in quick problem-solving. Employees will also be able to track the time needed to finish the project and be compensated accordingly
Improvement of recruitment processes. The digitalized recruitment process that these software solutions enable will cover all bases when you're hiring new talent, and it will make sure you attract only the most qualified candidates
Employee development. Self-service portals these software solutions offer will engage your employees and help them improve their skills, which will boost their overall performance
Choosing the Best Human Resources Software for a Small Business—The Final Steps
Now that we've presented you with the list of the best HR tools for small business, as well as the most important features and benefits they provide, here is what you should do before you reach the final decision:
Take your time. This is a crucial investment for your business, so don't be too hasty with your decision. Take the time to consider all options carefully.
Narrow down to three options. Select the best three and compare them according to our tips
Get a free trial. Once you make a choice, take advantage of the free trial that most software solutions offer. You will soon be able to see whether the tool in question is the right fit for your business
We hope we've saved you hours of browsing the internet and provided you with all the necessary information to ease your decision-making process as much as possible. For more HR software solutions, check out our HR knowledge base.