What Is the Best Onboarding Software Solution for Your Business?
The market today is booming with new HR tools. They are designed to facilitate your HR specialists' jobs and automate the processes that are a mandatory part of their work but cost them valuable time and effort. The same goes for the tools that manage recruiting new talents and onboarding them into your organization.
Onboarding, if not done properly, can cost you employees. New hires often feel anxious, overwhelmed, and disjointed from the rest of the team. If this feeling persists, they likely leave the firm and look for a job elsewhere. For you, as an employer, this means starting the time-consuming and expensive recruiting process all over again.
This is where onboarding tools come into play. Using the right onboarding tool will facilitate the integration of new employees into your company. It will also provide them with all the necessary information about their role and ease them into your business routine.
We have performed extensive research to help you find the best onboarding software solutions for your business and provide you with a list of our top choices, as well as information about the features they possess.
Why Should You Trust Us About Onboarding Software?
The founder of HireSmarter, Nick Jordan, was the 8th employee in a startup business that grew to 200 employees without raising venture capital. He then built Content Distribution— a content creation company—from the ground up, growing it from one to 30 team members in just 16 months.
At HireSmarter, we evaluated thousands and interviewed hundreds of applicants without having any prior HR experience. This was a difficult task that prompted us to look for ways to facilitate the process and make it less time-consuming and expensive.
We started looking into HR software solutions that can automate the hiring process, centralize the data, and provide a seamless onboarding process for our employees. It took a lot of research and testing to determine what to look for in the right onboarding tool.
We have established ourselves as experts in evaluating the HR software solutions that are on offer today by applying proven research methods. Having used most of the tools ourselves, we are able to give you an objective review of their value, features, and practicality.
Top Ten HR Onboarding Software Solutions for Your Business
Everybody's opinion of the best onboarding software is different, according to the specific needs of their business. To help you make an informed decision, we'll provide you with objective reviews of the most popular onboarding software solutions on the market:
BambooHR
Avature Onboard
Click Boarding
Lessonly
Zenefits
WISP
ChiefOnboarding
Helpjuice
Efficient Hire
ClearCompany
BambooHR

Source: BambooHR
BambooHR has established itself as one of the most comprehensive HR software solutions on the market, and its onboarding features prove that. The popularity of BambooHR software stems from its centralized platform, so all the data is stored in one, easily accessible place.
BambooHR offers two packages—Essential and Advanced. The latter provides more onboarding features, as well as an applicant tracking system, customized workflows, and advanced reporting.
Its standard offer covers employee management, e-signatures to avoid paperwork, and webinar libraries for the employers. You can customize the interface according to the specific needs of your business.
If you are in the market for an all-in-one onboarding solution, BambooHR is the way to go. It will make onboarding a stress-free experience for both you and your employees.
| | |
| --- | --- |
| Pros | Cons |
| Custom workflows and onboarding checklistsElectronic signaturesCentralized platform | Some key features are only available with the Advanced package |
Avature Onboard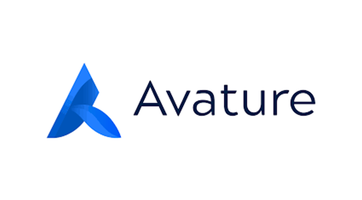 Source: Avature Onboard
Avature Onboard software guarantees an advanced onboarding experience for every employee. Large businesses like Siemens, L'Oréal, and Deloitte use Avature Onboard for its extensive set of features and customization possibilities.
The tool focuses on new hire engagement, social experience, and productivity. Avature Onboard offers customization options for different onboarding requirements, so you can create a unique onboarding experience depending on a business unit, job level, or region.
It offers services like scheduling employee training, delivering personalized content to each employee according to a specific job or department, and providing web forms that can be signed with e-signatures. With this impressive set of features, Avature Onboard is mostly designed for enterprise-level businesses.
| | |
| --- | --- |
| Pros | Cons |
| Easy to useGreat customization optionsAdvanced search capabilities | A lot of manual steps in the workflow |
Click Boarding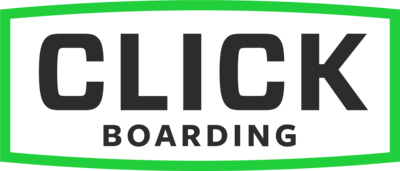 Source: Click Boarding
If you want to provide your employees with an intuitive and engaging onboarding experience, Click Boarding is your best option.
Click Boarding allows you to create a flexible, customizable flow of onboarding steps to help you follow the progress of your employees' onboarding process. It offers pre-designed templates that will help you create an onboarding flow but also lets you customize it by using a simple drag-and-drop system.
| | |
| --- | --- |
| Pros | Cons |
| Advanced customization optionsSimple integrationUser-friendly | Setting up the process on the backend needs improvement |
Lessonly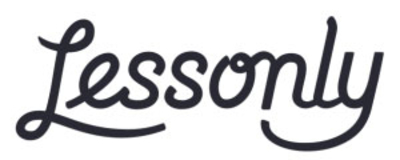 Source: Lessonly
Lessonly is designed for both small and enterprise-level businesses and concentrates on employee training and team collaboration. Lessonly offers a customizable course-creation feature that allows you to create engaging training courses and materials. It helps you bring your training programs and resources to a whole new level and cut down the time needed to onboard new employees.
The software has a customer-interaction rehearsal feature, which makes it perfect for training sales teams and customer support services. Managers can either use real-time feedback to steer them or grade their performance using a built-in Lessonly Gradebook.
If you start using Lessonly, the efficiency and productivity level of your new staff will increase in no time.
| | |
| --- | --- |
| Pros | Cons |
| A wide range of pre-made lessons for sales representativesEase of creating coursesLive support | Lesson formatting lacks diversity, so all the training materials have the same look and feel |
Zenefits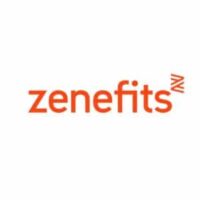 Source: Zenefits
Zenefits is an HR software adapted to the needs of startups, small, and medium-sized businesses. Zenefits offers a comprehensive, engaging, and customizable onboarding system that covers the process from start to finish.
All of its onboarding features are centralized in its HCM software, which integrates well with the rest of your HR system, like Payroll, Benefits, and Scheduling. This creates a streamlined workflow, making the software easy to set up and manage.
| | |
| --- | --- |
| Pros | Cons |
| Easy integration with HR, payroll, and insurance systemsSimple interface | Limited reporting options |
WISP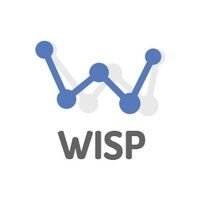 Source: WISP
WISP comes in the form of a mobile application, which makes it a great option for remote onboarding. It offers a variety of onboarding options designed to improve employee experience, as well as enforce communication and collaboration between team members. Some of them are document and orientation workflow management.
With WISP, you can customize the features to accommodate the requirements of different sectors within your company. If you run an organization that covers diverse services, WISP is the solution for you.
| | |
| --- | --- |
| Pros | Cons |
| Secure messaging possibilitiesEfficient customer support serviceEasy to use | A limited number of users for the free trial |
ChiefOnboarding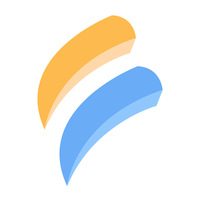 Source: ChiefOnboarding
The main goal of ChiefOnboarding is to make the onboarding experience as effortless and efficient as possible.
It helps you create a structure for the onboarding process and make sure the new employees are not being overwhelmed by dosing the amount of information they receive over time. ChiefOnboarding does it by creating sequences of tasks they have to complete during a certain period or by providing another task after employees finish the previous one.
It covers features like orientation workflow, document and training management, as well as a self-service portal.
| | |
| --- | --- |
| Pros | Cons |
| Ease of useIntegrates with SlackCustomer support service | None that we could find so far |
Helpjuice

Source: Helpjuice
The most prominent feature of Helpjuice is its Knowledge base—a centralized feature that contains all onboarding-related documents in one place. This feature facilitates the onboarding experience by allowing new employees to search and access information and go through the onboarding process at their own pace.
Helpjuice also uses powerful analytics features to help you update your onboarding experience by giving you insights into what your employees are searching for, who they are, which articles need improvement, and what additional information you need to add to your knowledge base.
| | |
| --- | --- |
| Pros | Cons |
| Vast customization optionsFriendly interfaceClear design | Lack of live chat automationThe inability to download articles as PDF files |
Efficient Hire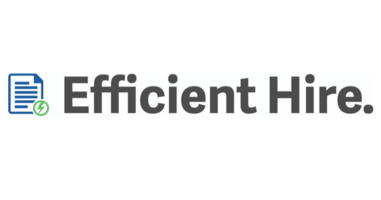 Source: Efficient Hire
Efficient Hire focuses on providing the most effective onboarding process that is in compliance with labor laws. It is a cloud-based solution that you can access from any device, which makes it the perfect option for companies that hire both remote and on-site workers.
Efficient Hire is employer-centric and focuses on providing electronic solutions for the endless paperwork that accompanies the onboarding process. You can sign off on forms using their TaskDashboard and ensure all electronically signed documents are stored on the platform.
The tool provides features like electronic signature, employee handbook, job description management, orientation workflow management, and self-service portal, among others.
| | |
| --- | --- |
| Pros | Cons |
| Top-notch customer supportUser-friendly | Expensive |
ClearCompany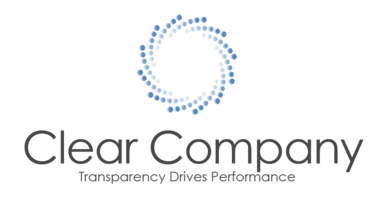 Source: ClearCompany
ClearCompany software is a go-to solution for many businesses because of its comprehensive set of modules.
When it comes to onboarding, it offers an intuitive interface that enables new employees to complete their tasks electronically, allows the filing and storing of documents on the platform, and enables you to evaluate your employees' onboarding with real-time feedback.
ClearCompany is mobile-friendly, which allows employees to access the platform on the go.
| | |
| --- | --- |
| Pros | Cons |
| Effective customer supportGreat integration possibilitiesRich offer of customization optionsUser-friendly interface | Price can be high for smaller companiesNot enough possibilities for sorting job postings |
Factors To Consider When Buying Employee Onboarding Software
The onboarding process shapes the image your new employees have of your company and impacts the staff turnover rates, so choosing the wrong tool can become an expensive mistake. To provide a valuable onboarding experience to your employees, you must consider the following aspects of the software:
Integration with other systems. The onboarding software should integrate well with any other tools you are already using. You want to make sure new employees have free access to all the information and functions they need to perform their tasks
Personalization. Consider a tool that will provide you with the opportunity to personalize the onboarding process according to the needs of your business, the position of the employee, or the department they will be working in. Onboarding software should be flexible enough to cater to the specific needs of the newly employed team members
Cloud-based technology. Cloud-based software solutions provide your employees with easy access to the system, whether they are on the road or in the office. It is less expensive and easier to use because it doesn't require a lot of maintenance, provides great security, and centralizes the data for easy access
Simple setup. This is one of the most valuable aspects of the onboarding software solution for any business. If it takes a long time or becomes too complicated to integrate the software with your existing system, it is not worth the money. You should choose a compatible solution that will enable you to access all the necessary data and to start using it straight away without complications
Customizable workflow. A money-worthy onboarding software solution will provide you with the possibility of creating a customized, straightforward workflow that outlines your onboarding process from start to finish. This will ensure you don't skip any steps in the onboarding process
What Are the Benefits of Using New Hire Onboarding Software?
Onboarding tools provide advantages for both the company and its employees. Knowing what they are will help you gain a better understanding of how to align employee and company goals.
The Benefits of Onboarding Software for Your Company
Here is a list of the most important advantages the right onboarding tool provides for the company:
Saves money. Employers who fail to introduce new hires to the company, help them integrate into the team, and ease them into their role experience high turnover rates. Software solutions improve the onboarding process and save you the cost of initiating another hiring cycle if you lose employees from the previous one
Saves time. Similarly to how onboarding software solutions save money, they also save time. The process of recruiting candidates takes up a lot of your HR department's working hours. If the onboarding process doesn't go well, you will subject your HR team to another hiring cycle that could have been avoided
Improves data collecting. Collecting data about the new employees is not an easy undertaking. It implies handling a lot of paperwork, which can become overwhelming. Onboarding software offers automated data collecting and storage without much effort on your side
Reduces errors. Every segment of the onboarding process should go as planned. Without an automated system, it is difficult to keep track of every step the new hire has to go through. Onboarding software allows you to create a customized flow, which helps you manage and follow the process and give your feedback on time
The Benefits of Onboarding Software for Your Employees
Employee satisfaction has a direct effect on the company's productivity. The right onboarding software will provide the following benefits for your new employees:
Reduces anxiety. Every time someone new comes to your company, they get a lot of new information, which can make them feel overwhelmed. Onboarding software solutions allow them to learn about the responsibilities of their job gradually, while you can follow their progress and give feedback on time
Improves productivity. The onboarding software solutions provide a fast and high-quality onboarding process that enables the new hire to transition from a trainee to a well-adapted member of the team in no time
Boosts confidence. When employees are not swamped with information, they tend to retain it with more ease. That gives them the boost in confidence they need when the training part ends and the real work begins
Ensures equal treatment. Before the appearance of onboarding software solutions, the process was handled in a way that made some employees feel more entitled, while others were rushed through the process. The automated nature of today's solutions ensures the same quality of the onboarding process for every employee
Follow our guidelines for choosing the right onboarding software for your business and make the onboarding experience memorable for you and your new hires! If you want to check out our recommendations for other types of software solutions, you can visit the following pages: