Why Is Online HR Software the Best Option for Your Business?
As technology progresses, more and more software companies are developing cloud-based HR software solutions. As useful as on-premise HR tools are, they are not without their limitations. Cloud-based tools are a more accessible and less expensive alternative to server-based counterparts, which is the main reason you should be switching your focus towards them.
A cloud-based tool eliminates the need for maintaining hardware, updating applications or buying servers as all that is taken care of by the provider. Information is securely stored on the cloud and easily accessible from any device. Should a need for an upgrade arise, the flexible nature of the cloud makes it easier to scale up.
When it comes to choosing the right cloud-based tool, it's a matter of matching the tool's functionality with the requirements of your business and your budget. While the task sounds simple enough, there are hundreds of cloud-based HR software solutions to choose from.
We've researched and tested dozens of these tools while growing our remote team from one to 30 members in just 16 months. During that time, we evaluated thousands of candidates, video-interview hundreds, hired 50, and churned 20—all without any formal HR experience.
It quickly became apparent that we needed to find a cloud-based HR tool for our remote business, which would help us with applicant tracking, employee reviews, payroll calculations, and other HR-related activities.
Thanks to our proven research process, we became experts in the field. We want to share that knowledge with you, so you can find the right online HR software for your business without having to do the heavy lifting yourself.
Top Six Cloud-Based Software Solutions for Your Business
Whichever HR cloud-based tool you decide on, it should facilitate your day-to-day HR tasks.
Here is our selection of the most versatile, advanced, and affordable types of cloud-based HR tools on the market today:
Gusto—payroll
Everhour—time-tracking
Connecteam—employee management
Smart Recruiters—recruiting
Cake HR—onboarding
Looop—employee training
Gusto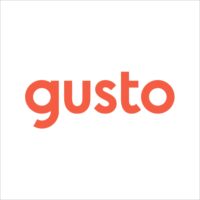 Gusto has quickly established itself as one of the most comprehensive and easy-to-use online payroll tools on the market. It has a platform where all data is centralized, organized, and accessible from any device at any given time. Gusto offers a simple and intuitive interface that helps simplify and streamline the payroll process.
When it comes to functionality, it calculates benefits, tracks employee time, offers extensive reporting, and even files your taxes with the government automatically. With Gusto, the payroll process runs smoothly, and the possibility of miscalculations is reduced to a minimum. It integrates with other software solutions, such as Quickbooks, Xero, and TSheets.
If you are in the market for a simple, easy-to-navigate, cloud-based payroll software solution that offers an advanced set of features at a reasonable price, look no further than Gusto.
Pros
Cons

Benefits management
Integration possibilities
User interface
Everhour

Accurate invoicing and payroll payments could not be possible without the appropriate time tracking system. Everhour is a cloud-based software solution that offers a rich set of features for effortless time management. It provides a clean dashboard where all processes, such as timesheets, projects, reports, and invoices, are visible and manageable with just a few clicks.
What separates Everhour from the rest of the competition is its strong integration possibilities, such as with Asana, Click-up, Trello, and Slack, to name a few. If you are using one of those software solutions that have no native time-tracking features, Everhour is a perfect choice.
Pros
Cons

Easy to use
Friendly interface
Vast integration possibilities

Limited reporting options
Connecteam

Connecteam is designed specifically for remote workers. It is accessible via mobile device from anywhere at any time, which is convenient for both employees and managers.
Connecteam simplifies and streamlines employee communication via chats, suggestion boxes, posts, and surveys. It offers a directory with employee contacts so managers can reach them more easily. Forms, reports, and checklists are available on a centralized platform, along with employee schedules and online training courses.
With Connecteam, whatever service you need for quality employee management is easily accessible.
Pros
Cons

Responsive customer support
Intuitive interface

Occasional minor bugs in the system
Smart Recruiters

Smart Recruiters is an online recruiting tool that helps you handle hiring from any place, at any time. The centralized platform allows you to customize the hiring process, reach candidates globally, and store data in compliance with the law.
It guarantees the maximum security of your information through data encryption and access control through two-factor authentication. Smart Recruiters will improve your recruiting strategy with extensive reporting and feedback from candidates.
| | |
| --- | --- |
| Pros | Cons |
| | A limited number of monthly job postings |
Cake HR
Onboarding is an often neglected yet crucial factor in the employee management system of every company. A cloud-based software solution like Cake HR with its robust set of features can help simplify and streamline the process.
With Cake HR, you can be sure that the onboarding is being completed from start to finish. It allows you to fully customize and automate the process by pre-creating and assigning tasks for new hires, depending on their role or department. That way, you can make sure that they will follow the pre-established path and not skip any of the onboarding steps.
Extensive reporting allows you to monitor the employee onboarding process in real-time and keep track of every new hire's progress and status.
Pros
Cons

Excellent customer support
Time and document management
Employee self-service

Lack of some other HR features
Looop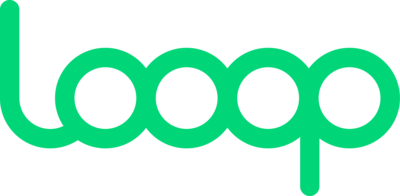 Looop is an online training software solution used by many famous brands, such as Harrods, Hermes, Asos, and Sky. It is a popular solution with enterprises, but small and mid-size businesses can also benefit from the easy-to-navigate, centralized system.
What makes Looop's training program comprehensive are content creation features, learning paths, and employee communication services. Looop provides a built-in editor that you can use to create your learning materials with ease. It even edits and formats the text automatically. Looop streamlines the learning process by creating a learning path that employees must follow during the training process.
Finally, it automates collaboration and communication with Campaign, a feature that lets you create reminders, provide feedback, and track and assess employee performance.
Pros
Cons

Analytics features
Easy-to-use platform

Diversity of included media can be improved
Main Differences Between Online and Offline HR Tools
Emphasizing the key differences between cloud-based and on-premise HR software solutions should give you a clearer idea of the practicality level of both. We are presenting you with some key functions facilitated by an online solution that can make a world of difference for your business:
Instant availability
Accessibility
Software updates
Security and data loss prevention
Pricing
Instant Availability
One of the main perks of subscribing to a cloud-based software solution is not having to wait for it to be installed and downloaded. If your computer has a compatible web browser, you can start using it straight away, without any extra steps.
In-house software solutions often require an IT expert to perform infrastructure preparations and install the program, which demands time and expertise.
Accessibility
In today's work culture, managers and employees often have to finish tasks on the go, so a cloud-based tool is the best option for that. All data is centralized in one platform, so all you need is a strong internet connection and a mobile device, and you are good to go.
This way, tasks can be completed at any time convenient for the user. A cloud-based solution also provides a free flow of information and improves communication between managers and colleagues, minimizing the likelihood of missing out on crucial information.
Here are some of the HR processes simplified by easy data access:
Signing forms and documents during an onboarding process
Keeping up with scheduling, shift changes, or project management
Giving or getting feedback from managers
Updating personal information
Keeping track of billable hours and depositing payments
Training employees and accessing learning materials, quizzes, and assessments
Checking in and out of work from remote locations for easier attendance management
Software Updates
Software solutions require constant updates to achieve their full functionality, but when you have an on-site HR tool, you need to do them manually. That requires effort, presumably from an IT expert who needs to be on your payroll and available when the need for an upgrade arises. Having to wait for the whole system to update when you have a lot of work to do can be extremely frustrating.
With a cloud-based solution, you won't have to think about maintenance—the vendor takes care of the system updates. That not only gets one task out of the way but saves you time and money as well.
Security and Data Loss Prevention
It may seem at first that information available via an internet connection is less secure than when the software solution is installed on your computer, but that is not the case. With in-house software, data security is one more aspect you and your IT experts have to worry about. In the case of a cloud-based solution, the vendor takes care of the security of your data.
Keeping up with finding security measures to match today's cyber threats is a constant struggle. Today's cloud-based solutions rely on the latest encryption methods and invest a considerable amount of money in developing advanced security measures, so your data will be well-protected and safe from unauthorized access.
Pricing
When you start thinking about an HR tool, an on-premise software solution might seem like a less expensive option at first. Before you choose, bear in mind that in-house software solutions often require a lot of maintenance, not to mention that all major upgrades cost extra.
The advantages that an online software solution offers—concerning security, accessibility, data storage, and sustainability—are worth the price. In the long run, an offline tool will cost more and will not be able to provide as much. If you are concerned about having to pay for features you don't need, note that many cloud-based HR tools will charge you only for the features and data storage space you are using.
Benefits of Using a Web-Based HR Software
By implementing a cloud-based software solution of any type into your business, you will soon be able to see the vast benefits it provides. Here is a list of the most important and noticeable advantages of an online software solution:
It saves money. Whether we are talking about maintenance charges, regular software updates, security management, or system upgrades, a cloud-based software solution will spare you from all these expenses. Once you subscribe to an online-based HR tool, you can forget about these extra payments that must be provided for an on-premise solution.
It provides global engagement. This is one of the major perks of using a cloud-based HR tool. It is hard to run a business with employees in different geographical sites, but communication is the key to any successful company. Online software solutions not only allow managers to connect and engage with their employees but also provide the staff with easy access to their payroll or personal information, wherever they are. This creates a sense of unity among colleagues and creates a healthy environment for achieving common company goals.
Data is safely secured at all times. With an online-based software solution, all security worries can be put to rest. You can focus on more important aspects of your business, knowing that the software provider is taking care of that for you. Also, should you wish to upgrade your security system further with some add-on protection, most vendors have a few more options to suggest.
It provides easy access to new features. Vendors always work on improving software tools and adding new, more practical features to the existing set. If you own an on-premise HR tool, you may not receive any feature updates or might have to pay extra for new features. With an on-cloud tool, all-new, updated features are calculated in your original subscription charge and are instantly available for you to use.
Are Cloud-Based HR Software Solutions Worth It?
Online HR tools come with their risks, as do offline tools. No software solution is perfect, but when it comes to comparing their advantages to disadvantages, an online HR tool proves to be a much safer, more practical, and more economical option. Factors that worry companies the most—data safety, ease of use, accessibility, and availability— are elevated to a much higher level.
It all comes down to your particular business needs and preferences. If you have a stable internet connection, are comfortable with storing your confidential data online, and don't require integrations with other on-premise software solutions, online HR software is the right option for you.
We hope to have provided you with enough information that emphasizes the importance and practicality of online HR software solutions. Take your business size, resources, and requirements into consideration, and feel free to use our list as a guiding line towards finding the best tool for your company.
If you are interested in some more HR software options, check out our HR knowledge base.