Top Payroll Software for Mac To Deliver Glitch-Free Payroll Runs and More!
While the PC is the standard for business IT solutions, there is a small but fiercely loyal community of Mac users in the business world. Mac dominates the creative and artistic community, so many smaller businesses rely on Macs to complete their daily tasks.
We have taken a look at the best payroll software options for Mac users. The majority of our choices are cloud-based and hence compatible with any OS, but we have included a few that have been specifically designed for the Mac OS.
We have dedicated to finding, reviewing, and testing out all manner of software solutions at Stronger Teams. Since day one, we've grown at a rapid pace that required implementing various software solutions in our workflows to ensure payroll accuracy, improve our efficiency, and boost productivity.
We have interviewed over a thousand applicants, video interviewed a hundred, hired fifty, and churned twenty, growing from one employee to a team of 30 in under 16 months. In that time, we have had to develop infrastructure and systems quickly to cope with the expansion, and we have developed evaluation methods that are second to none. We know how to test software to find the best packages.
We have tested all the payroll software for Mac packages available and compiled a list of the top ten solutions, so you can make an informed decision and choose the one that best aligns with the needs of your business.
The Top Payroll Software for Mac Packages for Your Business
Our tests have given us this list of the top ten payroll software for Mac solutions currently available:
ADP
Paychex
Gusto
Zenefits
Namely
Quickbooks
Paylocity
CheckMark
Xero
Aatrix
ADP Workforce Now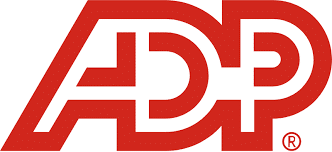 ADP Workforce Now is aimed at small- to medium-sized organizations and offers an end-to-end HR package including payroll, attendance tracking, and all the other HR functions a startup or a smaller organization may require.
The software is cloud-based and suitable for the Mac platform. The payroll suite includes powerful features such as budgeting and forecasting, employee lifecycle management, and benefits management.
ADP Workforce Now has a strong reputation for usability and support, and many users attest to how easy the package is to implement.
Paychex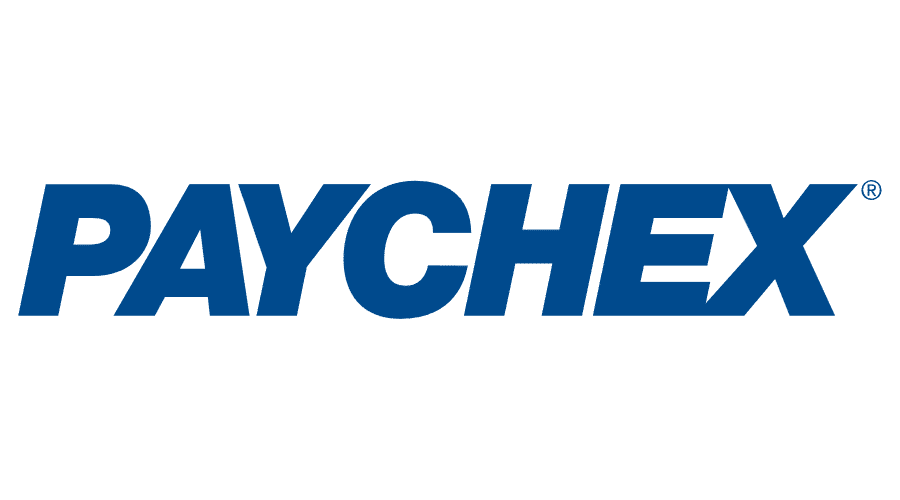 Paychex is a cloud-based all-in-one HR management system with a powerful payroll function and many added-value features.
Its strength for the Mac platform lies in the tool being highly customizable, meaning you can create a tailor-made solution for your organization's needs. Paychex requires little technical knowledge for the user to get to know it quickly and thoroughly.
Paychex is competitively priced and a good choice for smaller organizations with highly specialized needs.
Gusto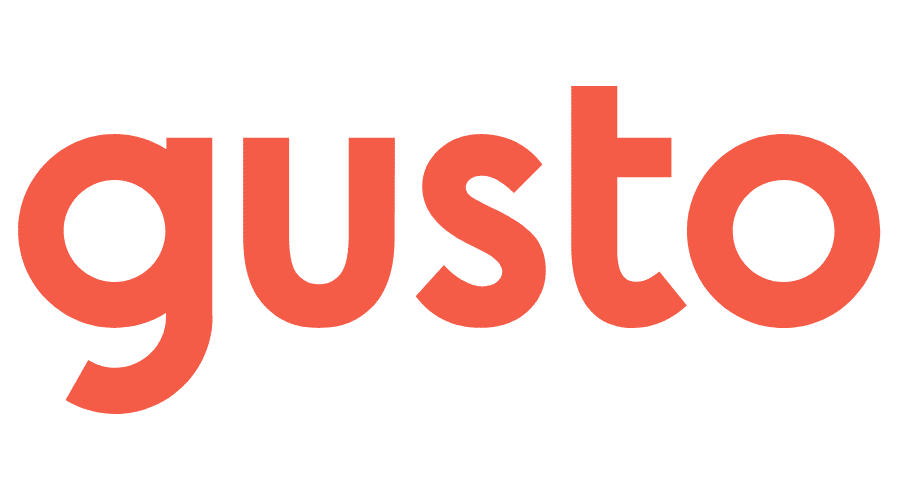 Gusto is a relatively new player in the payroll software market but has gained a strong reputation for its suitability for small organizations with idiosyncratic needs.
Gusto's cloud-based payroll functions are excellent, with recent add-ons such as benefits administration making the package even more attractive.
The UI is simple and features wizards to set up most tasks, with 24/7 online or live support to solve any problems you may encounter.
Zenefits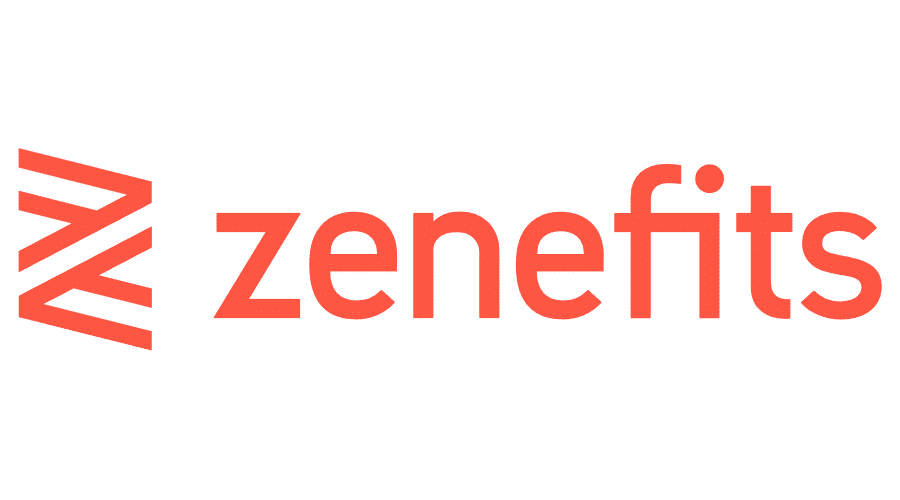 Zenefits is an all-around Human Capital Management (HCM) solution that is widely regarded as being one of the most powerful cloud-based systems on the market.
As a relative newcomer, Zenefits has built a loyal base of startups and small businesses that swear by its ease of use and functionality.
A stand-out function is the remuneration package builder, which allows an HR Manager to create specific compensation and benefits packages for each employee.
Zenefits also offers Business Intelligence reporting tools, allowing an organization to plan and budget based on real-time data and historical trends.
Namely

Namely is a comprehensive cloud-based payroll and HCM solution for small- to medium-sized businesses.
Namely's biggest benefit for smaller organizations is its highly customizable nature, meaning that specific organizational requirements can be easily catered to.
While Namely can become pricey for larger organizations, smaller companies with non-generic needs—many of which are Mac users—will find it an ideal payroll solution.
QuickBooks

Available as a Mac-specific download or in the cloud, QuickBooks is a well-known payroll solution for small businesses.
QuickBooks is a robust and simple payroll management system that offers leave tracking, tax filing integration, and payroll reporting that allows organizations to keep a close watch on their payroll processes.
Its integrated TSheets attendance tracking solution offers excellent reporting capabilities and allows for efficient planning and forecasting.
Paylocity

Paylocity is a cloud-based HCM system that features payroll automation, benefits management, leave tracking, and comprehensive reporting under one roof.
It is aimed at small organizations with remote workers and features powerful mobile self-service features as well as mobile time-tracking tools.
Users report that the system's mobile monitoring features make Paylocity an excellent choice to maintain productivity and ensure payroll calculations reflect real-time work.
CheckMark

CheckMark is an on-premise Payroll Software solution for Mac that has been on the market for many years. It is a comprehensive payroll package that offers direct deposits, tax calculations for diverse jurisdictions, and customizable report and payslip printing from within the system.
Updates are regular and users report that CheckMarks support is fast and helpful and its compatibility with all versions of the Mac OS makes it a strong choice for a downloadable payroll system.
Xero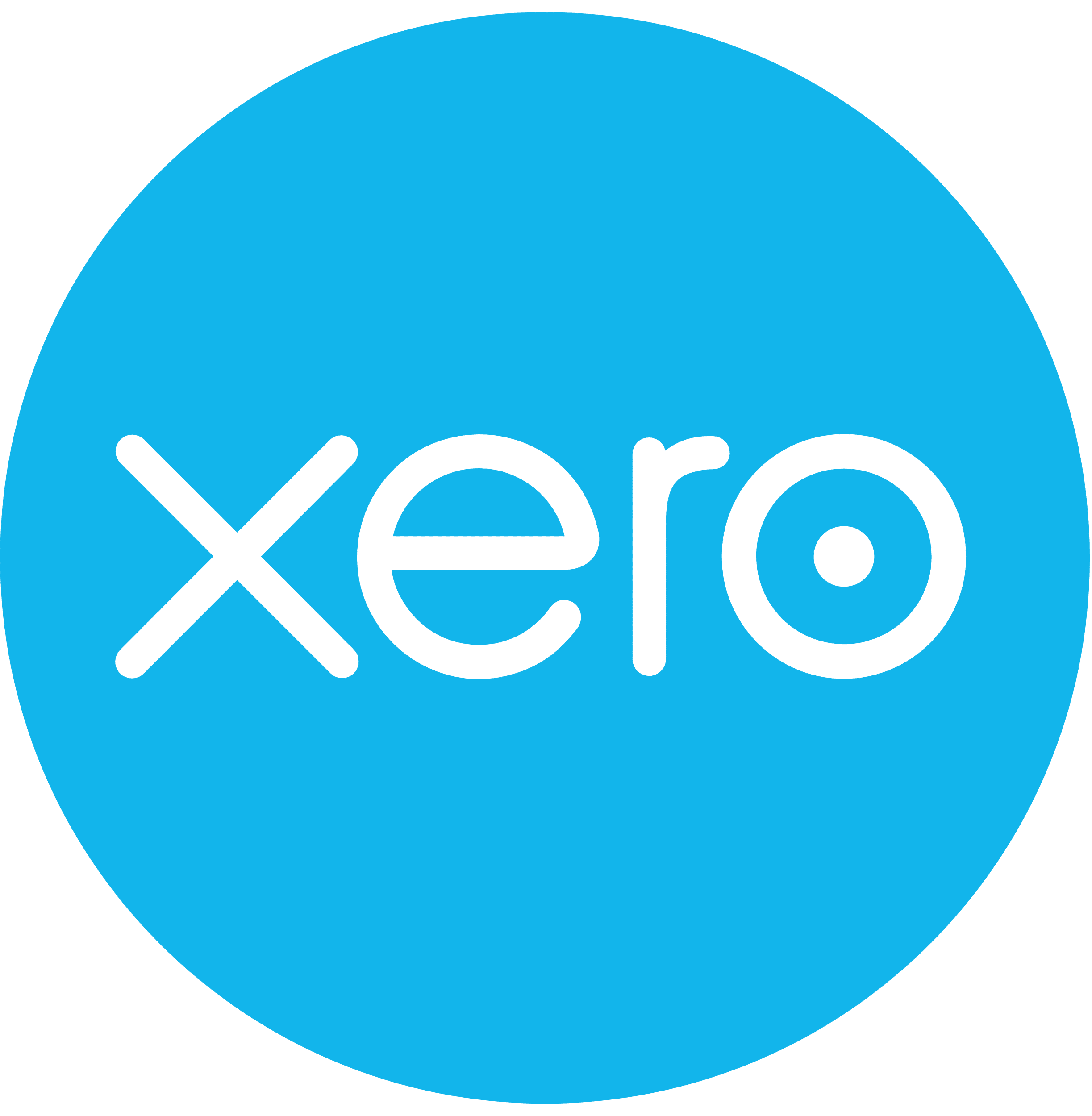 Xero is another downloadable Payroll Software solution for the Mac platform which simplifies the payroll process for smaller organizations.
Following recent upgrades to its setup protocols, Xero is an easy-to-install and simple system that covers all the accounting tasks needed.
Xero is more of an all-around accounting package than a straightforward payroll solution, but its payroll module is robust and comprehensive enough for small businesses.
Aatrix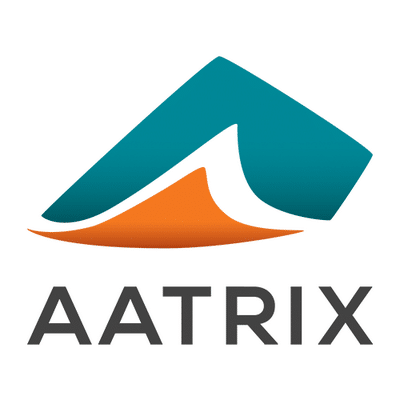 Aatrix stands out as being easy to use and fully compliant with a comprehensive array of state and federal legislation.
The paid version of the software features automated W2, 1099, and ACA eFiling, cutting down the time necessary for administrative tasks in half and sparing you the headache during payroll runs.
The tool's convenience is attested to by many small businesses who appreciate its simplicity and value for money.
Aatrix is available in the cloud or as a Mac-specific download and is aimed at startups and small enterprises.
Payroll Software for Mac Key Features
Regardless of the platform, payroll software should be an all-in-one system for an HR Manager.
In addition to the core function of automating payroll runs, the solution you choose needs the following features to be of benefit:
Leave management
Tax filing and direct deposits
All-round compensation management
Clocking in and out
Work scheduling
Cloud-based data storage
Employee self-service
Advanced analysis tools
Leave Management
All forms of leave impact an employee's remuneration and should be logged automatically by payroll software. Advanced packages automate the management of leave requests and approvals, meaning that employees, the HR department, and departmental heads do not need to bother with paperwork or countersignatures.
Tax Filing and Direct Deposits
Comprehensive payroll software for Mac automates tax filing, tax payments, and direct deposits for employees' salaries, so the HR department no longer has to migrate data to a banking app to transfer payments manually after each payroll run. This also has a beneficial effect on the accuracy of payments, as there is no risk of input errors when transferring data to a payment portal.
All-Round Compensation Management
Payroll is a complex process and includes many separate elements, all of which must be handled with total accuracy. Tax must be calculated correctly, benefits contributions factored in, leave taken into account, and bonuses or commissions added where necessary.
Payroll errors are an inconvenience for employees and lead to potentially serious financial implications for the organization. Top payroll software for Mac manages the entire compensation system, giving Payroll Manager peace of mind.
Clocking In and Out
Whether your organization works from a single location or you've shifted to remote work, tracking employees' time on the job is a key element of payroll management.
The payroll software for the Mac package you choose should offer digital clocking in and out functionality to ensure your team logs the hours expected.
Work Scheduling
Work scheduling guarantees that your organization runs at close to full capacity for as long as possible, and has a marked impact on profitability.
A strong payroll system should automate the work scheduling process to allow you to allocate shifts, ensure maximum productivity, and improve your bottom line.
Cloud-Based Data Storage
Recent developments in work practices mean that, increasingly, employees are working remotely and need to access payroll information from diverse locations.
The most convenient payroll solutions for Mac are cloud-based and allow access from any location while incorporating strong security measures to guarantee the safety of your data.
Employee Self-Service
Payroll Managers or Payroll Assistants work long hours to perform all the tasks in the role, and employee requests for information can be a major cause of the disruption.
The top payroll software solutions for the Mac platform feature strong Employee Self-Service portals, where staff can check such things as their tax deductions, benefits status, and leave remaining without having to ask the payroll team.
Advanced Analysis Tools
A Payroll Director should analyze the organization's remuneration history regularly to spot trends, issues, and anomalies in the system.
Whether an organization works in shifts or on a fixed time, in-depth analysis of worktime against productivity and output can yield valuable insights. This allows the HR department to collaborate with the Finance Manager and departmental heads to streamline processes.
What Are the Benefits of Using Payroll Software for Mac?
These are the most important benefits you will see from using Attendance and Payroll Software:
Saving time and effort
Ensuring pay accuracy
Facilitating planning and analysis
Ensuring compliance
Saving Time
Payroll is a complex and time-consuming activity. Payroll Assistants work to strict deadlines to process payroll data quickly and accurately. Tools that save time and effort in payroll runs are of great benefit and free the payroll team up to check accuracy and compliance.
Ensuring Pay Accuracy
Payroll inaccuracies cause anger among employees and headaches for the organization and can have severe implications for both parties. Powerful payroll software for Mac eliminates human error from the equation and ensures 100% payroll accuracy.
Facilitating Planning and Analysis
An HR Manager or a Senior HR Business Partner works closely with the finance department and senior management to plan the financial stability of the organization. They rely on raw data from the payroll software solutions to analyze trends and find opportunities for improvement in the organization's remuneration structure.
Ensuring Compliance
An organization must comply with payroll legislation. A comprehensive payroll software package delivers the peace of mind that the company is fulfilling its legislative obligations.
What Are the Challenges of Implementing Payroll Software for Mac?
Implementing any new software package demands thought and planning—payroll software for Mac is no exception.
The key challenges to be expected are:
System configuration
Migrating data from the previous system
Training payroll staff and users
Ensuring data security
System Configuration
Configuring a payroll system takes time and planning, and getting it wrong can be disastrous.
Having invested in a top payroll software solution for the Mac platform, it is tempting to install all the extra modules and functions "just in case". This may not be the most prudent approach, bearing in mind that somebody in the payroll team has to learn and understand the system before the next payroll run.
The better option is to configure the system to perform only what the organization needs. Other modules and functions can be added later if necessary.
Migrating Data From the Previous System
Historical payroll data is subject to record-keeping legislation and must be kept for a specified length of time. It is also one of an organization's most valuable sources of financial insight, allowing you to trend your payroll costs against the business growth you have generated.
In Mac-based companies, payroll data may have to be migrated from the Numbers app in the iWork suite or from Excel. In either case, there is a risk of data loss or corruption, so a Payroll Manager and an IT Director should plan sufficient time to check and verify that all the records have been transferred faultlessly.
Training Payroll Staff and Users
Payroll Staff need to understand all the advanced functions of a payroll system, and employees need to know how to get what they need from the ESS portal. Organizations should arrange relevant and comprehensive training for their employees to ensure proper utilization of the new system.
Ensuring Data Security
Cloud-based payroll software for Mac must be protected from hackers and access levels must be created to ensure that only the authorized staff can access anything but their own payroll information.
An IT Manager should investigate the new payroll software and develop extra security to boost the system's built-in capabilities and guarantee complete security.
Expert Tips for Deciding on the Best Software for Your Needs
Whether the software package is specifically developed for the Mac platform or is a cloud-based generic system, here are the considerations which are important for choosing the best solution for your organization:
Organizational change or expansion plans
Ease of implementation and customization
Vendor support
Organizational Expansion Plans
The Payroll Software you choose for the Mac platform should suit your organization both now and in the future. Your company may be planning expansion or diversification, so it is important to consider whether the payroll software you choose will be suitable for your business requirements in five or ten years.
Ease of Implementation and Customization
Implementing a new payroll system should be simple and may require major customization to fit your organization's exact requirements. The system you choose should tick both of these boxes.
Vendor Support
Depending on the size of your IT department, you may need extensive support from the vendor to maintain your payroll system at optimum efficiency. The top vendors offer a highly collaborative partnership with their clients, ensuring that they support your organization receives before and after implementation is exactly what your team needs.
Pricing
The pricing for payroll software for Mac is calculated by the user and includes a license fee where applicable as follows:
Annual Pricing
Name
License Fee
Cost per Employee
Workforce Now
n/s*
n/s*
Paychex
$90
$36
Gusto
$39
$72
Zenefits
$0
$96
Namely
n/s*
n/s*
Quickbooks
$240**
$0
Paylocity
n/s*
n/s*
CheckMark
$429
$0
Xero
$720**
$0
Aatrix
n/s*
n/s*
*denotes pricing information not supplied by the vendor
**QuickBooks and Xero charge a flat fee with unlimited users.
What Are the Most Important Integrations With Payroll Software for Mac?
The top Payroll Software systems for Mac offer end-to-end payroll, benefits, and compensation management solutions that should fulfill most requirements.
If not already part of the payroll solution, integration with Employee Benefits Software helps an organization keep track of benefit contributions, claims processes, and employee queries.
Integration with Employee Review Software can add hard data to the performance review process and can facilitate the uploading of performance-based bonuses or increases.
A useful connection to ensure a real end-to-end Human Capital Management solution integrates payroll software for Mac to the organization's employee record software.
Similar Software Solutions for HR
If you are looking for something slightly different from Attendance and Payroll Software, take a look at these alternative HR-related tools:
Frequently Asked Questions About Payroll Software for Mac
Here are the most common questions about payroll software for Mac:
Mac is my preferred platform. Do I need Windows for my payroll?
Do I need payroll software?
Which payroll software for Mac is best for me?
Why is payroll so difficult?
Mac is my Preferred Platform. Do I Need Windows for my Payroll?
There are some excellent packages specifically designed for Mac, and cloud-based systems are compatible with any platform.
Do I Need Payroll Software?
Payroll is complex, time-consuming, and prone to errors. Payroll software saves time and effort and eliminates much of the risk of making mistakes.
Which Payroll Software for Mac is Right for Me?
This depends on your organization's needs, structure, and industry. See the advice above to help you make an informed choice.
Why Is Payroll So Difficult?
Payroll is a field that demands expertise due to its complex elements of tax, leave benefits, and deductions. Its complexity is there to make sure that employees are paid fairly and correctly and that the government can collect the required amount of tax revenue.
Hiring Resources for Ambitious Companies