What Is the Best Payroll Software for Your Business?
Plenty of new tech solutions are on the table for businesses, but are they all necessary? We can't speak for all of them, but the truth is, not all of them are equally helpful. Being that there's a wide array of answers to your everyday business troubles, it's challenging to find the ones worth your time and investment.
One of such solutions is payroll software—although it isn't a brand-new, never-before-seen system, it's got a lot to offer.
Having spent a lot of time researching and analyzing each payroll software solution, we've come up with a list of the best, top-quality systems that will help you and your HR team have an outstanding experience.
Top 10 Payroll Software Solutions
Our thorough research has shown that the following payroll software solutions are the best ones on the market:
ADP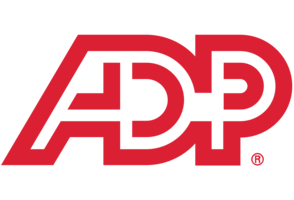 Source: ADP
ADP has the best customer support team on the market, and you can hear all about it from the company's large customer pool. No matter what you need, the team will make sure to get it done for you in the blink of an eye. The platform will help you with payroll, benefits, analytics, talent management, and many other aspects of HR.
| | |
| --- | --- |
| Pros | Cons |
| Provides lots of tutorials Is a centralized web app | Gives complex reports Takes lots of time to export information |
PayChex

Source: PayChex
PayChex is one of the most effective payroll software solutions on the market. The platform offers plenty of customizable features that aim to help you handle everything payroll. With each application, the software is going to be completely accurate and won't allow for any mistakes.
| | |
| --- | --- |
| Pros | Cons |
| Has excellent customer support Is user-friendly | Doesn't offer great reporting Takes time to get used to |
Namely

Source: Namely
Namely will become your best friend if you're on the lookout for a solution that will help you manage your payroll, benefits, and other HR aspects. The software will offer you plenty of personalized services that are in line with your business's needs. Being super easy to use, Namely provides an efficient user experience.
| | |
| --- | --- |
| Pros | Cons |
| Offers compliance training Allows for simple PTO request submission | Doesn't have a responsive customer support team Doesn't have a great UI |
QuickBooks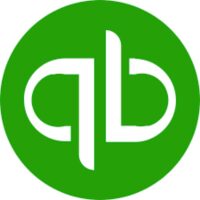 Source: QuickBooks
QuickBooks is going to be the perfect fit for any smaller business. The platform offers financial and accounting reporting, making it an outstanding tool to have on hand. If you're new to the whole payroll software game, you can rely on QuickBooks to do all the hard work in your stead.
| | |
| --- | --- |
| Pros | Cons |
| Is easy to use Has an excellent functionality | Lacks some crucial features Limits the number of users |
Paylocity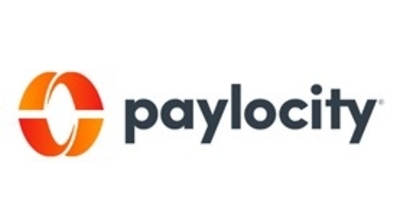 Source: Paylocity
Paylocity is going to provide your HR team with all sorts of tools for HR tasks—from payroll and benefits to talent management. The team behind this payroll software solution is going to take their time to get to know you and your business' needs. Once they do that, they will combine a unique set of solutions that are most suitable for you.
| | |
| --- | --- |
| Pros | Cons |
| Provides efficient data management Has excellent functions | Has limited reporting Is difficult to make changes |
Square

Source: Square
Square is the perfect fit for businesses working with many contractors because they don't present additional fees for such employees. With Square, you can pay both hourly and salaried employees with ease. The best thing about Square is that it handles your federal and state payroll taxes.
| | |
| --- | --- |
| Pros | Cons |
| Offers accurate employee timecards Is easy to use | Lacks some important features Lacks responsive customer support |
OnPay

Source: OnPay
OnPay is the best solution for smaller businesses that need help with payment workflows and tax filing automation. This software for payroll is going to assist you in new employee onboarding, scheduled pay runs, tracking vacations and sick leaves, and so much more. The platform integrates with many other solutions, offering the ultimate all-in-one experience.
| | |
| --- | --- |
| Pros | Cons |
| Provides efficient ease of use Has a knowledgeable customer support | Doesn't offer top-notch intuitive navigation Doesn't offer clear instructions |
Gusto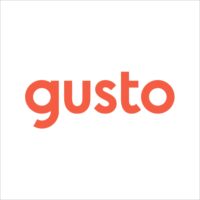 Source: Gusto
Gusto will be the best choice if you have a small business. The most important thing about this platform is that it simplifies all payroll-related processes, which saves you lots of time and money. The team behind this payroll software will offer you expert guidance if you're looking to buy health insurance.
| | |
| --- | --- |
| Pros | Cons |
| Makes it easy to manage documents Offers excellent benefits management | Doesn't have an app Has certain limitations |
JustWorks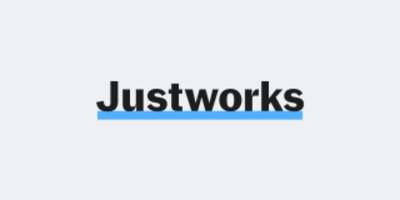 Source: JustWorks
JustWorks is one of the best PEO (Professional Employer Organization) tools on the market. This payroll software solution is going to work like a charm for businesses that want to focus on growth. JustWorks offers HR tools, automated payroll, compliance support, and so much more. The platform's customer support is available to you 24/7, which is excellent in case of an emergency.
| | |
| --- | --- |
| Pros | Cons |
| Has excellent customer support Is easy to use | Can be confusing at first Has certain limitations |
Zenefits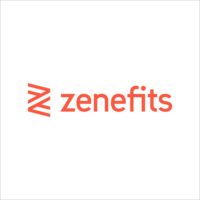 Source: Zenefits
Zenefits is a highly adaptable payroll solution for small and medium-sized businesses. The platform offers payroll, benefits, and all-around HR features. Zenefits comes with plenty of integrations that aim to make your HR administrative processes a lot easier. With this solution, you will save lots of time and money, which is any business's goal.
| | |
| --- | --- |
| Pros | Cons |
| Allows for simple onboarding processes Has an excellent user interface | Doesn't have a user-friendly payroll approval Doesn't have great customer support |
Why Using Payroll Software Is Important
Payroll software is one of those solutions that can make your life ten times easier. Introducing it to your business is going to help in many different ways, with a focus on your human resources team.
When you think about how many tasks your HR department needs to complete daily, it could give you a headache. There are so many things they need to focus on that it's a wonder how they're still able to get out of bed. Tedious tasks are like a burden they can't get rid of unless you decide to help them by introducing software solutions.
The only way to make your HR team less stressed and more productive is by eliminating those tedious tasks. They shouldn't be obliged to do the work no one else wants to if there's a tool that solves the issue in the blink of an eye.
You need to bear in mind that your team is your company's biggest achievement. Without them, you wouldn't even have a business to begin with. If you cherish your employees, it will be easy for you to figure out that introducing solutions such as payroll software isn't an option—it has become a necessity. The sooner you realize it, the better for the overall wellbeing of your company.
What Are the Benefits of Using Payroll Accounting Software?
Software for payroll comes with numerous advantages. It would take us a whole day to elaborate on them, so let's summarize the solution's most important benefits:
Payroll software is going to ensure your compliance with the latest regulatory standards. Being one of the most talked-about topics, compliance is the main worry of any business. If you're not educated on compliance, payroll software is going to provide you with the kind of help you need most.
You will attract top talent when you introduce this solution. Candidates love to hear all about the benefits your business offers. Payroll and benefits go hand-in-hand most of the time, so you getting this type of software is a win-win situation.
Payroll software is going to help you save time. As soon as you introduce this solution to your business, you will quickly realize how much time it saves. This is going to help you dedicate time to other areas of your business, which is rewarding in many ways.
As soon as you introduce payroll software to your business, you won't need to waste as much money as you used to. This solution allows you to decrease the number of employees and cuts costs on multiple areas of your business.
Payroll software is going to give you tax updates. This is one of the most helpful things that the solution comes with. You won't have to search the Internet for the latest tax updates since your payroll software will notify you as soon as news arrives.
Payroll software comes with top-notch employee calendars. These will help you stay aware of where your employees are, what type of leave they're on, how long they will be away, when they are coming back, and so much more. This information is crucial for being up-to-date.
Once you introduce payroll software, you will never forget about tax submissions again. The majority of the best payroll software solutions come with smart reminders that ensure you don't forget about payslips or tax submissions.
Payroll Software for Small Businesses—Precautions
Although the majority of payroll and benefits software solutions are safe to opt for, you should be aware of some of the most common pitfalls. To make the entire decision-making process smooth, pay attention to the following:
Choose a suitable vendor who is ready to advance together with you. Some vendors can't handle rapid business growth, so beware of that when choosing your payroll software.
Pick a vendor that is fully compliant with the current regulations. Data privacy and HIPAA-compliance are no joke, and violations of these things are beyond expensive.
Prepare any necessary documentation in advance. Implementation processes can take a long time to complete, so being prepared in advance is going to be your best bet.
Make sure that all the features you're used to are included in what you're being offered. If you decide to opt for new payroll software, you need to ensure that all of your favorite and most-used features are included in the offer.
Make sure that your vendor is used to working with businesses of your size. Try looking for payroll software for small businesses if your company doesn't have hundreds of workers—it will make the whole process easier to handle.
How Much Does Payroll Software Cost?
The price of payroll software depends on many factors, such as how many employees you have, what kind of features you need, which package suits your business best, etc. The majority of these solutions are priced per employee per month, though. If you have lots of employees, you're consequentially going to pay a higher price than a smaller business would.
Most companies will offer a base price that grows together with the number of features you require.
When it comes to contracts, they're usually either monthly or annual. If a company offers annual contracts, we suggest that you opt for those because they will come with significant discounts.
Keep in mind that everything is negotiable—most vendors will be open to negotiating the price if you need it. Bear in mind that payroll software businesses might add some charges during the year, and it will lead to a series of misunderstandings. You should, therefore, always ask if there are any additional fees—being prepared in advance will benefit you in the long run.
If you're curious about how much payroll software can cost you, here's an example based on company size:
| | |
| --- | --- |
| Number of employees | Average pricing |
| 10 | $2,000/year |
| 100 | $15,000/year |
| 1,000 | $50,000/year |
Choosing the Best HR and Payroll Software—A Buying Guide
If you're looking to have a one-of-a-kind experience with your payroll software solution, you should know which features to be on the lookout for:
Employee benefits features
Payroll features
Other features
Employee Benefits Features
To keep everyone at your company satisfied and employee retention rate high, look for the following features in software:
COBRA and benefits administration
Employee self-service
Benefits options such as life insurance, HSA, FSA, retirement, etc.
Payroll Features
If you want your payroll to run smoothly, you should make sure that your software has the following features:
Direct deposit
Tax filing and payments
Unlimited, automated payroll runs
Reporting
Year-end payroll reporting
Off-schedule payroll runs
Multiple schedules and pay-rates
Other Features
Additional features are also important. The main ones you should require are:
New hire onboarding
Mobile-friendly or mobile app
Time tracking and paid time off
Workers' compensation and risk mitigation
Employee directory
PTO policies
Implementing Software for Payroll
Small business payroll software is a lot faster and easier to implement, meaning that companies with fewer employees have a significant advantage over larger companies. If you're introducing payroll software to your business for the first time, the length of the process depends on how prepared you are.
If you want to make the whole process run quickly and smoothly, you have to prepare your documentation in advance. This is going to eliminate the majority of possible delays, and it should be your goal to have everything up and running in the blink of an eye.
In case you're curious about what kind of documentation you need, check out the following examples.
| | |
| --- | --- |
| Information | What it entails |
| Taxes and payroll information | If you decide to change your provider during the year, you'll have to submit payroll and tax information that has already been paid for the year. |
| Basic business information | All companies that sell software for payroll will require some basic company information, such as employer identification number (EIN). |
| Basic employee information | You will have to submit basic employee information such as SSNs, salaries, mailing addresses, and employee names. |
How To Be Sure You're Making the Right Choice
Before you decide on particular payroll software, you need to make sure that you're on the same page as your vendor. Ask some questions during the product demo to ensure the software is the one you need.
You also need to make sure that you're on the same page when it comes to compliance:
How long do you believe the implementation process will take?
Is there a way for my finance team to get access to relevant files?
Do you operate within my state?
How big are your biggest and smallest clients?
Is your software GDPR compliant?
How will you update me on regulatory changes relevant to my business?
Do you handle benefits for employees in different states?
Are you ACA, HIPAA, and/or ERISA compliant?
Do you have a team in charge of regulatory and compliance matters?
Can you explain how the direct deposit will work with my employee bank accounts?
How do you handle payroll taxes?
What integrations does your software support?
Does your software integrate with my technologies?
Are you offering a tool that I can use to run my payroll or a full-service payroll?
One of the most notable things you need to take into consideration is that hopping on board with HR payroll software is going to save you and your time lots of time, money, and nerves. If you can get the job done more easily, quickly, and efficiently, why wouldn't you check out the software for payroll?
Plenty of options are on the market and, sometimes, it's hard to make the right decision. If you choose one of the HR payroll software solutions we've listed above, though, it will be impossible for you to make a mistake.
Having spent a long time doing our diligent research, we believe that you won't be able to find payroll processing software that's better than any of the ones listed above. No matter which one you choose, we guarantee you will be satisfied.
If you're looking for other types of HR software, check out our software category pages to find out more!