The Best PTO Software for Your Business
Paid time off is music to every employee's ear, but it is not so much fun for the managers. While your employees visualize a sandy beach or peaceful evenings spent binge-watching Netflix, the HR department has to do a lot more than just approve it.
Their job includes finding someone to cover for the person applying for a leave, keeping track of all the requested days off, and calculating payments. This is not only exhausting and time-consuming but can lead to some serious errors and inconsistencies. Untracked PTOs can pile up and end up costing a company a lot of money.
Whether it is sick days, vacations, or personal days, there is no reason managing PTO should be treated as less important than any other task performed by your HR department. There are many software solutions designed to replace Excel spreadsheets, emails, and other outdated manners of handling leave tracking, and help you save you a lot of time and money.
We scaled Stronger Teams from one to 30 employees in under 16 months. During that time, we reviewed over a thousand applicants, video interviewed more than a hundred, hired 50, and churned 20. Keeping track of everyone's PTO and handling other HR-related tasks manually was a nightmare.
As the team grew, we started looking into software solutions to assist our daily HR-related activities, such as leave tracking, onboarding, and employee time tracking.
We spent months personally testing dozens of different tools. The grueling research process we went through made us experts in the field of HR tools. We know which factors to consider depending on your business size, organization, and budget.
Our personal experience has taught us that there is not a single solution that fits all. We are providing you with an objective review of the best software solutions on the market, but it is up to you to take advantage of our proven research methods and make an informed decision for your business.
Top Five PTO Management Software Solutions for Your Business
We have made a selection of the top five PTO software solutions on the market right now:
Sage HR
Kissflow HR Cloud
BambooHR
HR Cloud
Zoho People
Sage HR

Sage HR, formerly CakeHR, is often praised for being one of the most user-friendly PTO software solutions on the market. It offers a variety of customizable features designed to facilitate your PTO management, such as shared calendars, employee self-service, and extensive reporting.
You can use shared calendars from any device and manage projects with ease. Employees can access their accounts and request time off through employee self-service. Reports that showcase employees' scheduled absences are created within minutes. Time off can be approved through the CakeHR application or Slack, so you can handle business on the go.
All these services make PTO management effortless and time-saving with the help of CakeHR.
| | |
| --- | --- |
| Pros | Cons |
| Transparent time-off policiesFriendly UIHighly customizableEasy to use | Confusing holiday setup |
Kissflow HR Cloud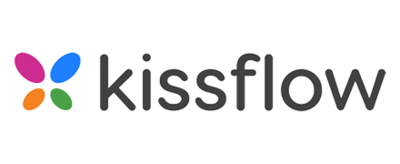 Kissflow HR Cloud is a cloud-based PTO software solution that is bound to make the leave management system of every company a breeze. At the core of this software is the ability to create a completely customizable workflow combining a variety of HR-related services, specifically arranged to meet the needs of a particular business.
It calculates the PTO balance of every employee in real-time, allows you to create a custom work policy, and provides interactive reports that give you a unique insight into employee leave trends.
Kissflow HR Cloud offers integration possibilities with your existing payroll software, so the data is easily imported for payment calculations. That saves a lot of time and provides a much-needed payment accuracy. The online nature of the software offers easy access from any device, at any time.
With such a comprehensive set of features and an easy-to-navigate platform, Kissflow HR Cloud is equally beneficial for every type of business.
| | |
| --- | --- |
| Pros | Cons |
| Vast customization possibilitiesEasy to useEasy to access | Clunky at times |
BambooHR

BambooHR is straightforward and easy to use, with a solid set of features designed to accommodate the needs of any small business. It provides an automated leave approval system, which allows you to manage employee time off with minimal effort.
The process is easy—it includes automated notification alerts for the manager upon receiving a request, notification for the employee, and PTO balance updates after the request has been processed. BambooHR offers a time-off calculator that helps employees stay informed about their PTO balance and days left of their scheduled time off without disturbing the managers.
The tool also allows you to fully customize the leave policies according to the department or location, or even according to each individual in the company. Swapping shifts and managing projects is easy with BambooHR's calendar view of employees' scheduled vacations and current absences.
BambooHR may not be equipped with a sophisticated set of features, but its simplicity and straightforwardness are bound to serve any small business.
| | |
| --- | --- |
| Pros | Cons |
| Easy to useSlick interfaceIntuitive | Lack of more complex features |
HR Cloud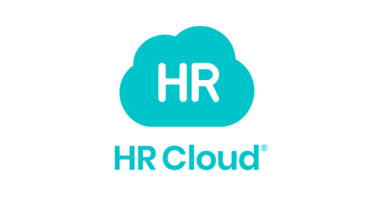 HR Cloud helps organize PTO tracking and managing with its vast set of features, making it an ideal solution for small and medium-sized businesses. One of its main selling points is the ability to fully customize the company time-off policy.
HR cloud offers a lot more parameters than sick days and vacations—like employee seniority, jury duty, and sabbatical—so you can configure the system according to your business' policy and comply with the law. The cloud-based nature of the tool allows for easy management of employee absences and access to employee self-service features.
HR Cloud offers extensive reports with all the information organized neatly, as well as automated notifications and calendar updates.
| | |
| --- | --- |
| Pros | Cons |
| Vast leave policy customization optionsAccessible | A bit overwhelming to use for non-tech-savvy people |
Zoho People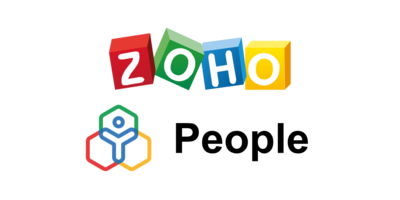 Zoho People is a robust PTO software solution designed to accommodate the needs of various types of businesses. It offers simple customization possibilities for different leave policies, making the process quick and effortless. Absence and holiday management, as well as employee self-service features, are accessible on a centralized platform and can be handled from anywhere via mobile phone.
The platform allows you to customize or even create PTO templates from scratch. Zoho People offers ten languages for employees and employers to choose from when setting up their forms or responding to requests. This kind of sensitivity for different nationalities is what makes it stand out among the competition.
The UI is sometimes a little difficult to navigate through, but Zoho People makes up for it by offering such a wide range of features.
| | |
| --- | --- |
| Pros | Cons |
| Great customer serviceRobust set of featuresVast customization options | Complicated to set up and use |
The Most Important Features of a Good PTO Software
It is necessary not to lose sight of what is really important for your business. You should always focus on the features that provide ease of use and automation to those managing paid leave. The last thing you want is to further complicate the process with services that are too confusing to handle.
There are a handful of features that are an absolute must in every PTO software solution, regardless of other factors:
PTO approval workflows
Built-in calculators and payroll synchronization
Policy customization
Calendars
Reports
User-friendly interface
PTO Approval Workflows
This is a crucial feature every PTO software solution should provide. It allows you to add a certain number of individuals to your approval workflow who can approve or deny a leave request. Those designated as the approvers will receive a notification as soon as the request is sent, and they can process it with just a few clicks.
This function even allows you to give encouragement to employees that have asked for sick days or provide an explanation in case of a denied leave request. After that, you can share the form through the employee message system or a resources page.
This feature leaves no room for errors and ensures that no leave request goes unanswered or unprocessed, which saves a great deal of time, effort, and money.
Built-In Calculators and Payroll Synchronisation
One of the major advantages of integrating PTO software with your payroll tool is automating payroll calculations. Most of the tools can integrate with a payroll system that uses data exported from the PTO software to calculate rates.
The built-in calculators provide a number of different rate formulas for calculating everything from yearly to hourly rates. These integration capabilities reduce the chances of human error and help streamline the payroll process of your company.
Policy Customization
Policy customization mustn't be overlooked when purchasing a PTO software solution.
Every company has a unique policy regarding sick days, holidays, and other types of leave. You need to have a system that accommodates different time-off and leave procedures and lets you customize them according to geographical regions, international holidays, and other factors.
You can even set up a system to deny every request for a paid leave that is not covered by your customized policy regulations. This feature saves a lot of time and provides much-needed accuracy regarding PTO.
Calendars
Calendars are a great feature to look for when considering PTO software for your business. A calendar is a customizable, digital representation of your employees' individual attendance and absence statuses. It provides a visual perception of the employees' scheduled absences—vacations, for example—so you can plan your business processes accordingly.
You can even synchronize your PTO tracker to different digital calendars, such as Outlook and Google calendars, to get an accurate visual representation of scheduled vacations and time off.
Reports
Great PTO software solutions offer detailed reports on employee absences and scheduled time-off. This feature is significant because it provides you with a clear insight into your employees' availability, so you can plan your projects in accordance with that.
User-friendly Interface
Let's not forget this important aspect of every software solution. There is no point in choosing a robust, feature-rich PTO software solution if you need hours to figure out how to use it. A poorly designed UI can make leave tracking even more difficult, rather than facilitating the process.
You should take advantage of free trials before committing to specific PTO software, so you can test out each tool and see if it is easy to navigate and use. With all other requirements of your business covered, a friendly UI should be the one to seal the deal.
The Benefits of Using a PTO Time Tracking Software
Here is a list of the biggest advantages you will enjoy from implementing the right PTO software solution:
Transparency. Employees are granted access to the self-service platform that allows them to keep track of their vacation days. That saves your HR department a lot of time and effort and gives your employees a sense of empowerment. After implementing a PTO software solution, employees will also be far less likely to abuse the system because all the data is accurate and easily accessible by managers.
Accountability for absences. When employees have an insight into the number of paid days off they have left, it helps them start managing their time accordingly. That leads to fewer unexplained absences.
Less work for payroll administration. With payroll service integration possibilities that PTO software solutions offer, the calculations are done automatically. That saves payroll administration a lot of time and provides payment accuracy.
Less time spent on updating employee timesheets. Automated notifications and alerts will make sure your employees fill in their timesheets and save your managers from having to update and reference them constantly.
Legal Aspects of PTO
One of the more serious aspects of errors and miscalculations of paid time off are possible legal troubles.
Let's take a look at some proper ways of managing the process and preventing run-ins with the law:
A written policy. Make sure your policy regulations, whatever they may be, are clearly indicated from the beginning. The best way to do that is to include it in the company's employee handbook. When you make your policy clear, there is no room for confusion, so the only way the state will hold you responsible is if you break the promise you made to your employees.
Regulations by state. Make sure to regulate the time-off policy by the state you are in. Every country has a different set of regulations that you need to get familiar with and follow.
Employee classifications. Employees' classifications influence the way their payment is calculated. Whether they work part-time or full-time or are being paid monthly or by the hour, different rules apply. You need to establish the status of your employee in advance to avoid any payment confusion in the future.
Before making a decision using all the information we provided, make sure to take your business requirements and budget into account. If you are interested in other types of HR software solutions, check out our other recommendations: