The Top Recruiting Software Solutions for Your Business
The hiring process should be pleasant for both you and your potential employees. An interesting statistic found on TechnologyAdvice states that 81% of job seekers would prefer it if the companies communicated with them more often during the hiring process. The article also says that 51% of applicants found the lack of communication the most frustrating thing about job seeking.
You can improve the communication between your company and your job applicants by using recruiting software. TechnologyAdvice also found that 78% of HR specialists agreed the hiring process is easier with the right recruiting software at hand. With this many HR teams advocating for the use of hiring software, it might be well worth looking into purchasing one of these tools before your next hiring cycle. We've compared some of the most popular products so that you can make an informed decision.
What Is Recruiter Software?
HR recruitment software allows all activities in the hiring cycle to be done on one platform to ease the process. Here are some of the things it can do to make recruiting easier:
Post job applications across different platforms or boards
Assist with the screening of multiple applications using AI
Communicate with the applicants through automated responses
Create a database with information about each applicant
HR recruitment software is essentially a way to combine all parts of the hiring process into a single platform to make the process faster, smoother, and more convenient for recruiters.
How Does Job Recruiting Software Improve Your Hiring Process?
Recruiting software exists to make the steps in the hiring process easier. This is what the right tool can facilitate for you:
Planning: Recruiting software can help you set targets for job applications based on the available job vacancies in the business. Your targets might involve specific skill sets or obtaining a certain number of applications. Recruiter software allows you to set parameters for your search early on in the process. You can pre-arrange filters for skill sets and demographics or set a limit to application numbers
Strategy development: To attract top talent, you will need to create catchy postings and list them in relevant places. A recruiter software can assist with the creation of your posts and allow you to make notes on how they will be used
Posting: Perhaps you use apps, social media, or career websites to list your job postings. A recruiter software will post them across all relevant platforms at once, so you won't need to waste time doing each manually
Screening: Sifting through all the resumes might take you days. The use of AI-powered recruiter software will speed up the process significantly. You can set up filters to sort the resumes and screen them against your criteria. The app will show only the most fitting applicants for the interview stage of the hiring process
Evaluation: At the end of it all, you still need to evaluate your hiring process. The reports generated by your recruiting software can show you how many times your post was viewed, on which platforms, and what the click-through rate was. You can use this information to make better decisions for your next hiring cycle
Top Recruiting Software Reviews
With so many types of recruiting software available on the market—and with such a variety of features—choosing one can prove quite a challenge. To help you invest in the best one for your business, we've compiled a list of the best recruiter software solutions:
Zoho Recruit
iCIMS Recruit
BambooHR
Workday
Workable
Jobvite
Bullhorn
JazzHR
Zoho Recruit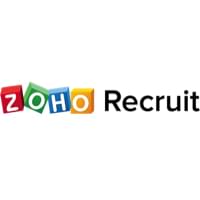 Image source: Zoho Recruit
Zoho Recruit is often deemed the top recruiting software, and for a good reason—it is one of the most comprehensive recruiter software solutions out there. It includes features for every part of the hiring process, such as job listing, matching skilled candidates, and arranging times for interviews. Zoho Recruit is especially known for its CRM (Candidate Relationship Management) abilities. To top it off, it also has a 45-day money-back guarantee!
Some of their top features:
Posting of jobs
Background screening of applicants
Reference checking
Great candidate relationship management (CRM)
Management of interview schedules
Onboarding tools for the newly-employed applicant
Pricing Options
Free version
Candidate managementEmail managementClient & contact managementInterview scheduling
Free trial
Lasts 15 days Each paid plan has a free trial You will get access to all features of the plan during this timeNo credit card is required upon signing up
Paid version
Standard version: $20,84 per user per month. Includes candidate sourcing, resume management, candidate tracking, and integration with email appsProfessional version: $41,67 per user per month. Additionally includes security control, portal management, and candidate assessmentsEnterprise version: $62,50 per user per month. There is a variety of extra features, including a client and branded vendor portal
iCIMS Recruit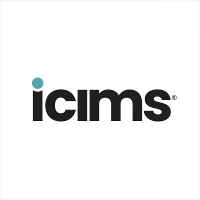 Image source: iCIMS
iCIMS is another platform that works across all stages of the hiring process—which the masterminds behind iCMS dubbed the "talent journey."
The platform is entirely powered by AI, which makes it one of the most advanced options available. iCIMS describes itself as a Talent Cloud and aims to attract the best talent out there to your business. It boasts a plethora of easy-to-use features that you can leverage to engage with your candidates, schedule their interviews, arrange their offers, and organize their onboarding. A great addition to their amazing set of functionalities is their 24-hour live support.
Some of the top features are:
Links to career sites for job postings
Good candidate relationship management
An AI-powered applicant tracking system
Offer management
Engagement with candidates through messaging
Onboarding tools
Pricing Options
Free version
No free version
Free trial
No free trial
Paid version
iCIMS builds each system as per client request, which determines the price.
BambooHR

Image source: BambooHR
BambooHR doesn't only streamline the hiring process, but the entire employee cycle as well. This refers to everything from the job posting all the way to the offboarding of the employee.
This tool is suitable for small to medium businesses, which makes it ideal for HR professionals who are using recruiting software for the first time due to the growing nature of their businesses. What's great about this company is that it offers regular webinars to help customers get the most of its software features. Unfortunately, support is only available online during business hours. Regardless, it was voted one of the GetApp category leaders for 2020.
Some of the top features are:
Pricing Options
Free version
No free version
Free trial
Requires you to sign up with your company email
Paid version
Essentials package: $6,19 per employee per month. Includes HR management, candidate self-service, and email tech supportAdvantage package: $8,25 per employee per month. Additionally includes hiring and onboarding, advanced reporting, integrations, and telephonic tech support
Workday

Image source: Workday
Workday is one of the few systems that offer finance, human resources, and planning tools all on the same platform. Their products and resources include financial management, payroll software, and talent management, among others. This staff recruitment software is optimal for improving the skills of the employees through engaged learning, which is invaluable for growing a business with a steep learning curve.
Some of Workday's top features are:
eBooks relating to talent recruiting and retaining employees
Background screening
Onboarding tools
Managing candidate interviews
Pricing Options
Free version
No free version
Free trial
No free trial
Paid version
Pricing available upon request as Workday charges for each feature separatelyThere are also some additional costs, such as training and licensing fees
Workable

Image source: Workable
Workable is known as one of the leading recruiting software solutions on the market. The company services big brands like Sephora and Ryanair. The software is also quite suitable for businesses that only hire occasionally.
Workable is an exceptional software solution, and it has the reputation to prove it—the tool has helped its users make more than 1,000,000 hires.
Some of Workable's top features are:
Connection with Google, LinkedIn, and other apps
Customer support can be reached in 25 seconds or less
ISO-certification, which means all data is secure
A top-rated mobile app
Hiring tutorials
Onboarding features
Pricing Options
Free version
No free version
Free trial
Up to 15 daysAll features of the paid version are included
Paid version
For businesses who hire occasionally: $99,00For businesses who regularly hire: price available on request only
Jobvite

Image source: Jobvite
Jobvite works with many enterprises and mid-market companies for employee recruiting. They were voted as leaders in video interviewing, candidate relationship management, and mid-market applicant tracking systems.
This company's strongest suit is an AI Innovation Lab, which continually improves its AI-powered analytics feature. They also offer extensive training to customers through webinars, live sessions, and documents.
Some of their top features:
A user-friendly applicant tracking system
Marketing solutions for recruitment
Career sites with individual business branding
Video interviewing of applicants
Onboarding features
Pricing Options
Free version
No free version
Free trial
A free trial is availableA demo is also available upon request
Paid version
Pricing is available on request and depends on the number of employees and the industry.
Bullhorn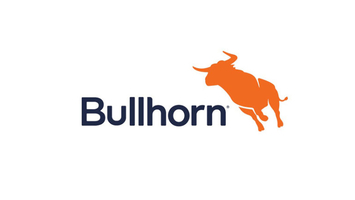 Image source: erecruit
Bullhorn is noted to be one of the best software solutions for scalable businesses. Businesses of any size can use this software and adapt it as they grow. It is an excellent fit for any company that needs software for staffing agencies because of its potential to grow with a business. Currently, more than 10,000 staffing agencies are using Bullhorn.
Some of their top features:
Employee time tracking software
Sending of invoices
Managing bills
Managing gross margins and profit
Email integration
Lead tracking
Managing interviews
Pricing Options
Free version
No free version
Free trial
No free trial
Paid version
Pricing available upon request only.
JazzHR

Image source: JazzHR
What makes the JazzHR platform a great choice is that it is one of the most affordable tools on the market. This is because it doesn't charge per user, unlike other software. There is a monthly fee for unlimited users. It is best suited for small to mid-sized businesses, but it is scalable as your company grows.
Some of the top features are:
Customizable branding tools for your business
Offer letters to applicants
The onboarding process is automated
Integration with other apps
Pricing Options
Free version
No free version
Free trial
For up to 21 daysUnlimited users can sign up for the free trialNo credit card is required upon signing up
Paid version
The Hero plan with three job listings is $39,00Plus and Pro Plans with unlimited job listings are $219,00 and $329,00, respectively
The Challenges Recruiters Face
The hiring process has the potential to be difficult and time-consuming if it is not organized on a single platform. To fully understand why using the hiring software is necessary, let's look at the challenges recruiters face on a regular basis:
A slow process. The recruiting process can often take weeks or months. A research article on the average time to hire points out that it takes an average of 44.7 working days to fill a vacancy in the finance industry. Apart from taking the time to carefully select the best candidates, there is also the manual arranging of interviews and contacting each candidate after every step of the process is finished
Competing with other recruiters for the available candidate talent. Every recruiter is creating job postings and hosting interviews. You need to set yourself apart by creating better employee-candidate communication and smoothing out the process for the candidates. You don't want to lose talent to other recruiters because of a frustrating application process
Reduced communication between the HR staff. When recruiting is not being conducted on a single platform, communication happens by word-of-mouth. Each decision needs to be relayed to the entire team. This can be hard if you're not using a single platform on which every team member can see exactly what is happening
Lots of paperwork. Paperwork can take a long time to complete, and the paper trail can easily get lost and files misplaced
A disjointed process. Many recruiters have to use one app to send out emails to candidates and another to file the candidates' emailed documents
The Benefits of Using HR Recruitment Software
There are numerous advantages of using cloud-based recruiting software. The use of such software significantly reduces the stress of a hiring process—for both you and the potential employee. Here are some common benefits a tool like this provides for you:
Improved accessibility. With cloud-based software, you have continuous real-time access to the progress made during the hiring cycle. The documents can be accessed anytime, anywhere. The HR workers are able to control the process at any time as they are no longer bound to the paperwork in the office
Platform integration. Being able to connect to LinkedIn, Facebook, and other career sites saves time when posting job vacancies. You will also be able to track which platforms had the greatest response. The information can be used during evaluation to guide your next hiring cycle
Automation of tedious tasks. Less time is spent filling in the paperwork and filing it. Every document is accessible as soon as it is needed. You will no longer need to manually update every candidate about their application status as the software will do it for you automatically every time an applicant's status is changed
Refined candidate search. The software is able to filter candidates with particular skill sets and qualifications. Often, this is done by AI so that only relevant applications reach the HR department
Increased talent attraction. Some software assists with the creation of catchy recruitment posts to attract the fittest candidates. The posts need to be worded well and should also appeal to passive potential candidates, who might not have otherwise seen your posts
Improved candidate quality. AI-powered tools can match candidates to skill sets with ease. When applications reach you, they are not likely to be cold leads. The applicants you see are the most suited to what you are looking for. This leads to overall satisfaction for both you and your candidates during the process
Data security. Information regarding candidates is stored safely and encrypted so that only the HR team can access it. A safe database helps you comply with the laws around the privacy of candidate information
What Features To Look For When Choosing Online Recruiting Software
Many of the available software solutions charge for the features you would like to build onto your platform. It is important to know what features you are looking for in hiring software so that you can make a sound financial decision.
Here are some of the most important features you will likely require:
Responsive design
Hiring law compliance
Onboarding tools
Branding options for your listings
Analytics/reporting features
Applicant tracking systems
Additional management features—payroll, offboarding, time clock
Understanding the Recruiting Software Categories
Each category of recruiting software is based on a particular activity that takes place in the hiring process. Your human resources management needs to understand in which part of the process they are falling short. This will help with choosing the correct software to bridge that particular gap.
Once your HR team identifies which categories they are lacking in, they can choose appropriate software that focuses on that aspect. Alternatively, you can go for a tool that automates the hiring process from start to finish.
Final Considerations for Choosing the Best Recruiting Software
Use your newfound knowledge of recruiting software features and categories to make an informed decision. The software you choose should rectify the specific parts of the process you're having trouble with.
There are also a few additional things to think about:
How big is your company? JazzHR might be suitable if you're a small business, whereas Jobvite is best for mid-market businesses
How frequently do you hire? Workable is perfectly suitable for businesses that only hire occasionally. JazzHR is also suitable for the infrequent hirer. Bullhorn, on the other hand, is suited to staffing agencies who hire continuously
How easy will this software be for candidates to use? Candidates are often lost because the application process is confusing and frustrating for them. The software should make it easy for the applicants to upload necessary documents and submit their application
How well does the software integrate with other platforms? For example, can it link to your company email address? If your software does not integrate, and you have to perform each task on a separate app, it is time wasted. This also defeats the purpose of having a single recruiting software
After answering these questions, you'll have enough to go through the top recruiting software again to see which one caters to your specific needs best. For more reviews, check out our extensive software categories and take your pick!