The Best Recruiting Tools for Your Business
Hiring new staff members is one of the most important jobs of any HR specialist. Sifting through candidate applications, scheduling interviews, and keeping track of all the applicants manually takes up a lot of time and money and often doesn't guarantee you will make the right choice.
Choosing the wrong person can impact the business in many ways. It can affect collaboration between employees, the overall working atmosphere, and company goals and reputation.
When hiring goes awry, the HR department has to start the time-consuming task of recruiting all over again.
When the necessity for more team members appears, you want to make sure that you select only the best candidates for the job and that you minimize the chances of errors in judgment.
Recruiting tools can help you source, screen, and hire the best applicants. Using these solutions will increase your chances of finding the right person for the job in an automated, time-saving manner, and you will make sure that all the criteria you established have been met.
There are many recruiting tools on the market to choose from. Finding the right one can be a drag if you are not sure what is out there, what to look for, or who to trust. We have done the heavy lifting for you and made a list of the most useful recruiting tools.
Why Should You Trust Us About the Best Recruiting Tools?
The founder of HireSmarter, Nick Jordan, was the 8th employee in a startup business that grew to 200 employees. He grew Content Distribution—a content creation company—from 1 to 30 employees in just 16 months.
We had to go through the grueling process of evaluating over a thousand candidates and interviewing hundreds, without any prior experience in HR. As the team grew and the business started expanding, it was obvious that we needed an HR tool to help us organize the data and streamline processes. With so many HR software solutions to choose from, it was difficult to decide which one would fit the needs of our remote work business.
We spent a lot of time testing different kinds of software solutions and doing extensive research on the most important features and benefits each of these tools provides. That helped us develop proven methods of establishing which HR software solutions were the best.
We are determined to share our knowledge and experience with you and give you objective reviews of the best recruiting tools out there, to help you to make an informed decision.
Types of Hiring Tools
The recruiting process follows a certain flow—from posting ads for the position to onboarding a new hire. For each of the hiring segments, there is a variety of recruiting tools you can choose from that will make the process simple and straightforward.
Here are the categories of recruiting tools designed to facilitate the hiring process:
Recruiting tools for optimizing job advertisements
Recruiting tools for chatting with candidates
Recruiting tools for pre-selecting candidates
Social media recruiting tools
Recruiting Tools for Sourcing
Doing an HR's job manually means a lot of hours spent rummaging through job applications to find the ones that stand out. Even with extensive experience in hiring, that can be a challenging undertaking.
Sourcing tools facilitate the tedious task of manually searching, selecting, and updating job platforms and other networks to find the right candidate. These applications help HR managers collect the relevant candidate information from a variety of sources quickly and efficiently. They also ensure that the data is neatly organized and easily accessible, which saves a ton of valuable time and makes reaching out to potential employees infinitely easier.
Recruiting Tools for Optimizing Job Advertisements
You may find yourself in a situation where you're consistently receiving applications from candidates that aren't qualified for the position—and that's no coincidence. You need to word the job postings carefully and ensure that you explain the requirements and responsibilities well, in order to attract the right candidates for the job. A single poorly-phrased sentence in your job advertisement can make all the difference between attracting top talent and getting nothing but sub-par candidates.
The best way to correct this is by using an AI writing tool. This tool analyses language patterns applicable to the job post you're creating and helps ensure that you're conveying the right message. The idea is to help you create straightforward job postings that make it abundantly clear what skills and how much experience a candidate should have before applying for the position.
Recruiting Tools for Chatting With Candidates
Chatbots are a great way to ensure continuous communication with candidates. A chatbot answers all the questions potential employees might have and keeps them updated on new developments during the hiring process.
It's also available 24/7, so candidates don't have to wait for days to get a response. Chatbots the time and energy your HR department would have to spend answering those questions and enhance the candidates' overall experience.
Recruiting Tools for Pre-Selecting Candidates
After you have finished the process of gathering the information on all candidates that meet the criteria for the job, you still have to narrow down your choice. That can take up a lot of your time if there are dozens of candidates to choose from.
This doesn't have to be done manually. There are a lot of tools on the market that can save you the time of pre-selecting candidates and ensure the quality of the selection. They do so by giving the candidates real-life job scenarios to test them and assess their ability to handle daily challenges. These tools then use the data to estimate which candidate is most likely to be successful in that job position.
Onboarding Tools
Many companies make the mistake of focusing too hard on the hiring process while forgoing onboarding. This leads to the new employees having a difficult time integrating into the company and understanding the processes. As a result, they're often late with work or the deliverables aren't up to standard, and it takes a lot of time and effort to get them to match the productivity level of the other employees.
Onboarding tools help prevent this scenario. They introduce new employees to their responsibilities and other team members and send them information and notifications to ease their way into your business.
Social Media Recruiting Tools
These tools are essential, considering that we use social media for almost everything. Social recruitment tools can help you leverage these platforms to get your job postings in front of thousands of qualified candidates. They also help streamline the hiring process by analyzing the data to determine which social networks are the most popular for particular jobs and industries.
Top Ten HR Tools for Recruitment
When deciding on the right recruiting tool for your business, it's best to go for one robust solution that will provide most, if not all, of the services that we have mentioned. You should consider parameters such as the specific needs, the available budget and resources, and the size of your business. With these parameters in mind, we have made a list of the best recruiting tools on the market:
ClearCompany
Recruiterbox
Zoho Recruit
BambooHR
Breezy HR
SmartRecruiters
Workday
ContactOut
JobScore
HireVue
ClearCompany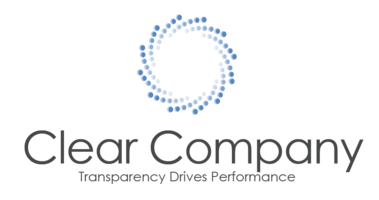 Source: ClearCompany
ClearCompany has a long history of helping companies find suitable candidates with their applicant tracking system. It allows you to find top talents through passive candidate sourcing.
ClearCompany also provides video interviewing and screening services that help you fast-track the search for the best candidate. The tool also facilitates and automates the onboarding segment of the hiring process. ClearCompany provides all recruiting features in one centralized, easy to use platform.
| | |
| --- | --- |
| Pros | Cons |
| User-friendly interfaceOrganized applicant tracking Customized workflows | Expensive for small companies |
Recruiterbox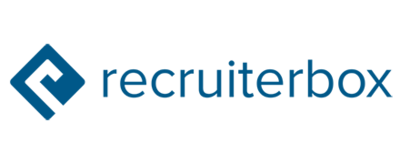 Source: Recruiterbox
Recruiterbox is a solution that uses three steps to maximize the quality of the hiring process: attract, evaluate, and grow.
People at Recruiterbox believe that any hiring process starts with creating a compelling career site to attract candidates. After that, the software uses its sourcing services to select the candidates and then evaluates the collected data to help you make an informed decision.
In the last step, the software organizes and filters potential candidates, so you can reach out to the ones that seem like a good fit for your company. It also helps you keep track of other good candidates—ones that meet the specified criteria—for future job opportunities.
| | |
| --- | --- |
| Pros | Cons |
| Easy to useAccessibleAffordable | Limited customization |
Zoho Recruit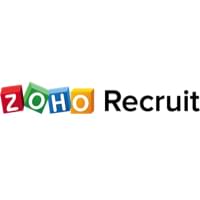 Source: Zoho Recruit
We cannot talk about recruiting tools without mentioning the robust software that embodies all of them. Zoho Recruit uses an applicant tracking technology that allows you to organize recruiting processes according to your business requirements.
Zoho's powerful built-in sourcing system, Source Booster, will single out the resumes that fit your job requirements in a matter of minutes. Zoho Recruit allows you to create a workflow of your recruiting actions with a simple drag-and-drop system and gives you a 360-degree view of your recruitment status.
Zoho Recruit also integrates with Checkr to give you a thorough background check of your candidates, as well as with social media platforms such as LinkedIn, Facebook, and Twitter to help you source potential candidates.
Zoho Recruit covers the hiring process from job postings to onboarding with automated features and is guaranteed to save you a lot of working hours.
| | |
| --- | --- |
| Pros | Cons |
| Ample customization optionsIntuitive UISeamless integration with other Zoho products | Difficult navigation of certain features |
BambooHR

Source: BambooHR
BambooHR is a robust platform that provides a variety of advanced features that facilitate the hiring process. The software automates everything from candidate sourcing and data management to compensation calculation and onboarding.
BambooHR allows for collaborative hiring—automatic notifications and alerts keep the lines of communication open throughout the hiring process, making sure that everybody is on the same page at all times.
When the recruiting is finished, the software fills out an offer letter template with candidate information automatically, which accelerates the process of sending a job offer to a potential employee.
BambooHR's comprehensive and streamlined hiring process covers everything from job applications to first-day orientations for the newly employed, which guarantees everybody's satisfaction.
| | |
| --- | --- |
| Pros | Cons |
| Quick links to important documentsUser-friendly interface | Limited integrations with other tools |
Breezy HR

Source: Breezy HR
Just like the name says, Breezy HR makes the cumbersome hiring operation a breeze. It facilitates processes such as talent sourcing, applicant screening, candidate management. The software also streamlines communication with candidates by automating email and SMS correspondence.
Breezy HR specializes in tracking down and attracting applicants with the most potential, but it only goes so far. If you need a tool that handles onboarding, you should consider some other solution from our list.
| | |
| --- | --- |
| Pros | Cons |
| AffordableDecent amount of featuresEasy to use | Diminished automation process and workflowNo onboarding features |
SmartRecruiters

Source: SmartRecruiters
SmartRecruiters is an advanced recruiting tool that offers a unique Talent Acquisition suite to help you make the hiring process as comprehensive and effortless as possible.
Talent Acquisition Suite handles attracting, selecting, and hiring the most qualified candidates for your job vacancies. Attracting is managed through different strategies, such as building career pages or organizing recruitment campaigns, which gives you the opportunity to connect and engage with potential applicants.
SmartRecruiters also provides advanced applicant tracking and a hiring plan that help shorten the hiring process so you can hire the right people for the job as quickly as possible.
| | |
| --- | --- |
| Pros | Cons |
| AffordableVast integration possibilities | The UI is clunky and difficult to navigate |
Workday

Source: Workday
Workday is a robust platform that is designed for medium-sized to large businesses. It offers a full suite of products that help businesses handle everything from financial management and enterprise planning to talent acquisition and human resource management.
Workday's Talent Management system covers candidate screening, interview scheduling, and onboarding to help companies attract and retain top-performing workforce. With the help of machine learning, Workday helps companies understand which skills their employees possess and which skills they need to develop to ensure the desired business outcomes.
| | |
| --- | --- |
| Pros | Cons |
| User-friendlyRobustCustomizable | Can be quite expensive if you're using multiple modules and have a large team |
ContactOut

Source: ContactOut
One of the most important steps in recruiting top talent for open job positions is reaching out to them. Sending them a message on Linkedin sometimes will not do—candidates often fail to see and subsequently respond to it. That is where ContactOut comes into play.
ContactOut is a recruiting tool that specializes in finding candidates' information, like e-mail addresses or telephone numbers, on different social networks and platforms. By finding the email address of the person in question and sending them a direct message, you significantly improve your chances of getting a response and establishing communication with qualified candidates in no time.
| | |
| --- | --- |
| Pros | Cons |
| FlexibleEasy to set up | Limited to LinkedIn and Github |
JobScore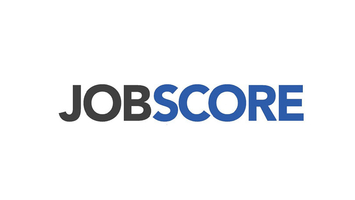 Source: JobScore
Used by more than 1,000 companies during the recruiting season, JobScore maintains the status of one of the best recruiting tools on the market. It covers such processes as extracting potential candidates' contact, employment, and education information from different sources, building candidate pipelines, and scheduling interviews. Its strength lies in quick and hassle-free recruiting.
| | |
| --- | --- |
| Pros | Cons |
| Seamless integrationUser-friendly interfaceIntuitive | Slow customer service response |
HireVue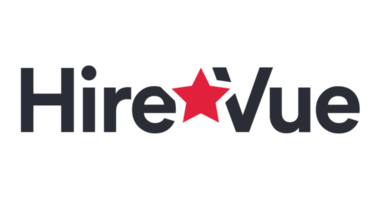 Source: HireVue
HireVue is a recruiting tool that specializes in speeding up the process of selecting candidates and assessing their ability to handle everyday tasks.
Instead of having one-on-one interviews with all potential candidates and testing them with real-life job scenarios, HireVue offers another solution. It allows you to create a customized online survey that your applicants have to fill, and it analyses the results according to the criteria of the job in question. That saves you the time and effort required to find the right person for your company.
| | |
| --- | --- |
| Pros | Cons |
| Easy to useGreat pre-screening featuresFlexible platform | Diminished ability to integrate with applicant tracking software |
Why Are Recruiting Tools So Important?
We have established that HR tools for recruitment are essential for every business, but what improvements can you expect when integrating one into your business? Here is a list of the most notable benefits you'll get from using recruiting tools:
They improve the recruiter's productivity. The days of being chained to your office and looking at dozens of open spreadsheets during the hiring process are over. Most recruiting tools nowadays are cloud-based, which allows you to access information and follow the recruiting process on the go, making you more productive
They enable greater social reach. Recruiting tools enable you to connect to potential candidates on social media like Facebook and LinkedIn. That will significantly widen the hiring pool from which you can choose the best candidates for the job
They improve communication between employers and candidates. Communication is the key if you want to maintain a good relationship with your applicants and keep them informed about the hiring process. That leaves a great impression on them and makes them want to become a part of your team
They facilitate the candidate search. Most companies face the problem of not attracting the right candidates and hiring unqualified people. Recruiting tools offer an advanced set of features that you can use to customize the search and find the most suitable people for the job
They save time. One of the most important benefits of using recruiting software is reducing the time it takes to complete the tedious tasks that are a part of every hiring process. With limited paperwork and automated processes, you can shift your focus to other business activities
If you want to have a positive experience with a recruiting tool, we suggest trying one of the products we listed above. For more information on different kinds of software solutions, you can check out our other pages: