What Are the Best Sourcing Tools for Recruiters?
HR teams are vital for any business. Without them, all companies would struggle with finding candidates who are a perfect fit for the given job. Being that the job of an HR is highly stressful, companies must introduce solutions that are going to make the work easier.
Finding top candidates for any job position has never been easy. Recruiters need to go through hundreds of applicants before finding the right ones. It's difficult to determine how good of a fit someone is, and it could take weeks before the search is finalized.
HR departments across all companies are under constant pressure—they need to be on the lookout for the best candidates and make sure that they really are as excellent as they claim to be. It's almost as if a large chunk responsible for a company's well-being depends on the HR team.
HR software solutions, such as 1099 payroll software, employee record software, and sourcing tools for recruiters can help you relieve your team of any further stress. Candidate sourcing tools can expand the talent pool drastically and ensure that only top applicants sign up for your job offering.
Understanding that HRs don't have enough time to research tools on their own, we've dedicated ourselves to finding the best ones on the market.
Top 13 Sourcing Tools for Recruiters
We've spent endless hours on research, aiming to find the best sourcing tools for recruiters on the market. It led us to the following solutions:
Entelo

Source: Entelo
Entelo is one of the best sourcing tools for recruiters who need their platform to perform more than one task. With this tool, you can look for the best candidates for your business and reach out to them through Entelo's platform. The tool's success can be determined by its variety of famous clients—Sony and PayPal rely on Entelo to keep everything running smoothly.
| | |
| --- | --- |
| Pros | Cons |
| Is suitable for companies of all sizes Can uncover candidates' emails | Has pushy salespeople Can be expensive |
Hired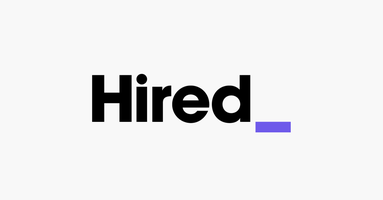 Source: Hired
Hired is best known for its usage of data science to connect your business with pre-vetted candidates. You can engage with all sorts of candidates through their hiring marketplace and find the best ones for your company. No matter the size of your business, Hired will make sure to offer a flexible and agreeable pricing plan.
| | |
| --- | --- |
| Pros | Cons |
| Has a simple and clean UI Has auto-responders | Doesn't screen candidates Dismisses candidate qualification |
Hiretual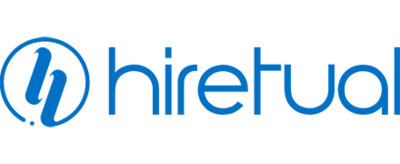 Source: Hiretual
Hiretual is the perfect sourcing tool for recruiters because it comes with an extensive candidate database. The tool is going to help you create a shortlist of top talent and reach out to them as soon as your research is finalized. Hiretual is a candidate sourcing tool that makes sure you interact with top-quality candidates only.
| | |
| --- | --- |
| Pros | Cons |
| Allows for GitHub searches Allows for custom insights based on criteria | Doesn't have enough features in the free plan Is complex for beginners |
Gem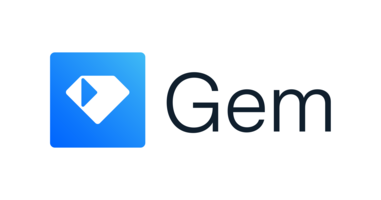 Source: Gem
Gem is the perfect solution for your business if you want an all-in-one candidate sourcing software solution. The tool does it all—from sourcing candidates at the speed of light to helping you get in touch with them through campaigns. Gem also comes with analytics, and we all know that this is the most important performance determiner.
| | |
| --- | --- |
| Pros | Cons |
| Finds all the emails you need Is highly intuitive | Doesn't support all browsers Doesn't have a top-notch design |
HireSweet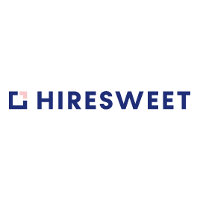 Source: HireSweet
HireSweet is a sourcing tool for recruiters that can be utilized in many different ways. Being powered by artificial intelligence, the platform is super simple to use. To get optimal results from this tool, all you need to do is provide feedback on how you would like to source candidates. With the help of AI, HireSweet will help you acquire top talent.
| | |
| --- | --- |
| Pros | Cons |
| Has excellent customer support Offers extensively accurate results | Can be a bit difficult to get used to Doesn't have outstanding UI |
TopFunnel

Source: TopFunnel
TopFunnel has one of the best, automated sourcing solutions on the market that does all the hard work in your stead. One of the most critical parts of being an HR is to dedicate your time to candidates and get to know them. You won't have to spend weeks researching candidates because this tool does the job for you automatically.
| | |
| --- | --- |
| Pros | Cons |
| Offers scheduling assistance Helps with personalized content | Doesn't have sufficient support Lacks certain features |
Interseller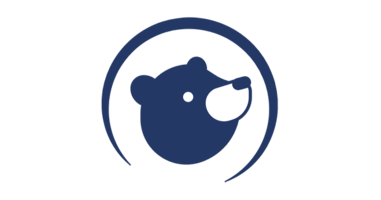 Source: Interseller
Interseller is a candidate sourcing software solution that's all about automation. This tool is going to allow you to source talent from all over the web with ease. Following up on your emails is something you no longer need to worry about—Interseller always thinks one step ahead.
| | |
| --- | --- |
| Pros | Cons |
| Allows for one-click lead adding Is super easy to use | Doesn't fully integrate with all ATSs Doesn't allow for full customization |
Seekout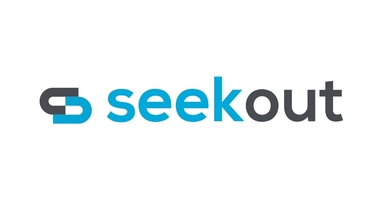 Source: Seekout
Seekout has one of the best sourcing tools for recruiters on the market—the tool can help you in many ways. Seekout is capable of creating a candidate shortlist based on nothing else but the provided job descriptions. The platform comes with a database of 500 million people, together with their personal contact information.
| | |
| --- | --- |
| Pros | Cons |
| Comes with helpful location insights Offers versatile functions | Is quite expensive Can contain broken LinkedIn links |
Visage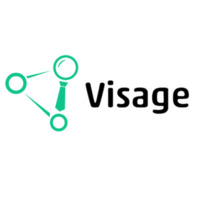 Source: Visage
Visage is the perfect place for you if you're looking to engage with candidates. The way the platform functions is simple—all you need to do is post what kind of candidates you're on the lookout for, and hundreds of sources will try to find the best ones for your business.
| | |
| --- | --- |
| Pros | Cons |
| Is easy to learn Has a wide export range | Lacks placeable guides Can get quite slow |
Loxo

Source: Loxo
Loxo comes with a giant database of over 530 million people, which you can utilize to your liking. If you want to recruit top talent only, Loxo is going to become your best friend. The platform also lets you reach out to your candidates through various channels. Loxo's clients are some of the biggest names across multiple industries—Amazon, Trinity Health, Bank of America, and many more.
| | |
| --- | --- |
| Pros | Cons |
| Has excellent AI features Allows for feature customization | Isn't easily searchable Lacks job records |
Wade and Wendy

Source: Wade and Wendy
Wade and Wendy is an AI-powered candidate sourcing tool that aims to make the lives of HR teams significantly easier. The tool has a database of over 300 million people, together with their personal contact information. Once it runs through both your ATS and its own database and finds the best candidates for your business, the platform will reach out to them and adjust itself in line with your feedback.
| | |
| --- | --- |
| Pros | Cons |
| Finds contacts super quickly Learns fast | Can be confusing Requires some training |
Vsource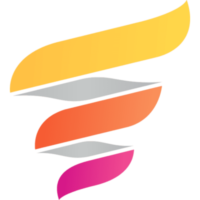 Source: Vsource
Vsource is going to provide the best talent pools for your business through predictable pipelines. Businesses such as Twitter and Amazon are some of the tool's most noteworthy clients who can speak for the sourcing tool's success.
| | |
| --- | --- |
| Pros | Cons |
| Helps with talent mapping Has excellent customer support | Doesn't have excellent UI Can be tricky to get used to |
Fetcher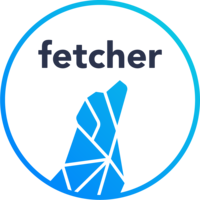 Source: Fetcher
Fetcher's AI-powered software can take your job requirements into consideration and utilize the information to find the best candidates for your company. Once the platform finds the right talent pool, you can reach out to the candidates either through email or text message. Using Fetcher will make the lives of your HR team so much easier, as they won't have to waste their time looking for qualified applicants.
| | |
| --- | --- |
| Pros | Cons |
| Is easy to use Allows for direct messaging | Doesn't deliver 100% accuracy Is hard to locate email conversations |
Why Your Company Needs Candidate Sourcing Tools
Any company's HR team is the most valuable asset. Without them, businesses wouldn't be able to find the right candidates for themselves. Being that HRs' jobs are highly stressful and tasks time-consuming, it should be any CEO's mission to make their lives easier.
By introducing sourcing tools for recruiters to your business, you will help your HR team in more ways than you can imagine. HRs need to dedicate their time to more important aspects of the business and make sure that everything in the team is running smoothly.
HR departments shouldn't spend weeks on candidate research, especially not when you can purchase a tool that does the work in their stead. These tools will not only help your HR but will also save you lots of time, stress, and money.
What Are the Benefits of Using Sourcing Tools for Recruiters?
Candidate sourcing tools come with plenty of advantages for any business out there. The main ones you should know more about are:
Expanding your reach—Candidate sourcing tools were made to expand your company's reach. The bigger the talent pool, the bigger your chances of finding the perfect fit for your business.
Saving time—If you don't want to waste weeks of your life searching for the best candidates for an open position, candidate sourcing tools will become your best friends. You can get in touch with candidates in the blink of an eye and save your patience for more stressful tasks.
Reducing costs—We all know by now that time is money. If you don't introduce a sourcing tool for recruiters to your business, you will have to spend your hard-earned money on lengthy recruiting processes.
Filling hard-to-find roles—Since candidate sourcing tools expand talent pools, there's no doubt that finding candidates who are usually out of reach will become ten times easier. The more options you have, the easier it will become for you to find the best candidates out there.
Choosing the Best Sourcing Tools for Recruiters—A Buying Guide
Before you decide on a particular candidate sourcing tool, there are a few things you need to be aware of. Some of the most noteworthy things you should know about sourcing tools for recruiters are:
Sourcing tools for recruiters will help you get more candidates in your funnel. Keep in mind that this doesn't mean you'll hire top talent, though—you also need to make sure that your onboarding process and candidate experience are spotless.
Recruiting sourcing tools are going to help you acquire and retain top talent. For your company's well-being in the long run, sourcing tools for recruiters will play a huge role. Hiring the best candidates will lead to a spike in your revenue as well as improved efficacy.
Don't expect all applicants to turn into successful hires. Some candidates need more time to acquire the required knowledge, so don't get discouraged if they're not a perfect fit right off the bat.
Candidate sourcing tools will reduce the time and cost of recruiting. As soon as you introduce this solution to your business, you will be able to dedicate your time to the areas of your business that are more relevant. Sourcing tools will do the hard work in your stead.
Use candidate sourcing tools together with other HR software solutions. You will achieve great results if you use sourcing tools for recruiters alone, but if you add payroll software, applicant tracking systems, and other tools to the mix, the results will be outstanding.
Don't think that candidates signed up for your outreach campaign. Some candidates won't be amused to find your message in their inbox. Just like we get unwanted sales messages, passive candidates get job-offering ones.
What Is the Difference Between Sourcing Tools and Automated Talent Sourcing?
Have you been wondering if you should get a sourcing tool or maybe a managed service, like automated talent sourcing, but aren't sure if there's any difference? We'll tell you immediately that there is.
Sourcing tools for recruiters are supposed to help you find the right candidates in a way that allows you to be in charge of the whole process. Automated talent sourcing, however, is a managed service—you pay someone to do the research and hand you the best candidates for your business, based on your requirements.
Some issues may arise when working with automated talent sourcing, so let's take a look at the most common ones:
Control
Price
Employer branding
| | |
| --- | --- |
| Issue | Explanation |
| Control | When you place the entire candidate research process in someone else's hands, you're at risk of losing control. This might sound like a nightmare to plenty of HR departments, so it would be a good idea to prepare ahead if you want to opt for managed services. |
| Price | Although sourcing tools for recruiters may sound like they're more expensive, it isn't true—managed services are the ones that could hurt the pocket. If you aren't ready to invest a fortune in someone else finding applicants for you, you should avoid automated talent sourcing altogether. |
| Employer branding | Depending on how seriously you take employer branding, you might not want to let someone else give off the wrong impression. If you don't communicate properly with the person in charge of automated talent sourcing, they could portray what your brand stands for badly. |
With sourcing tools for recruiters, these issues don't even exist simply because your HR is the final decision-maker. Nobody understands your business better than your employees themselves, so placing it in someone else's hands comes at a certain price.
How To Be Sure You're Making the Right Choice
During the product demo, you have to ask your vendor certain questions, just to be certain that you're on the same page. It would be a good idea to sit down with your team and see what they would ask. Nobody knows your hiring pain points better than your team, so engage them in the process!
In case you've got no idea what you should ask your vendor, we suggest that you go over the following questions:
How will applicants interact with your sourcing tool for recruiters?
What is the percentage of candidates that respond positively?
How do candidates make their way to my applicant tracking system?
Is your product a tool or a managed service?
Is your product CAN-SPAM and GDPR compliant?
Which source do you use to get your data?
Can your candidate sourcing tool use analytics?
Can your tool use analytics to see what kind of candidates perform best in my firm?
Does your sourcing tool for recruiters use artificial intelligence?
How does your product utilize artificial intelligence?
How often will my team receive performance reports?
Does your sourcing tool for recruiters integrate with a platform that schedules interviews?
How does your tool prioritize open positions?
If your vendor is capable of answering all of the listed questions and if you're satisfied with the responses, you can proceed with the process. In case you change your mind about the candidate sourcing tool, don't be disappointed—there are plenty of other solutions on the market.
The competition in this field is dense, so finding an even better sourcing tool for recruiters won't be an issue.
The best piece of advice we can give you is to be open-minded and talk to your team about what they believe is necessary for certain candidate sourcing software to have. Nobody knows your business better than your own team, so hear them out.
If you're worried that you might make a mistake during the selection process, we guarantee that you won't be disappointed by the candidate sourcing tools listed above.
Looking for the best HR tools on the market? Check out our HR software categories page!