Top Staffing Agency Software for Your Business
Staffing Agencies rely on speed and cost-efficiency to make themselves competitive. The key to speed and efficiency in recruiting is top-rated staffing agency software, freeing up Recruiters to handle the most important task of candidate sourcing and assessment.
Stronger Teams has become an expert in recruiting. Over the last 16 months, we have grown quickly, interviewing over a thousand applicants, video interviewing a hundred, hiring fifty, and churning twenty, to grow from a startup with one employee to a team of 30. We understand the value of using the right tools to find and hire the best people for a team.
We have evaluated all the staffing agency software packages available and produced a list of the top ten solutions to help streamline your recruiting. Use this list to choose the right software for your unique requirements.
The Top Staffing Agency Software Packages for Your Business
We have reviewed dozens of staffing agency software solutions and compiled a list of the top ten on the market:
Bullhorn
Zoho Recruit
TalentNow RecruitX
Recruiterflow
Avionté
JobDiva
Breezy
Oorwin
JobAdder
Crelate Talent
Bullhorn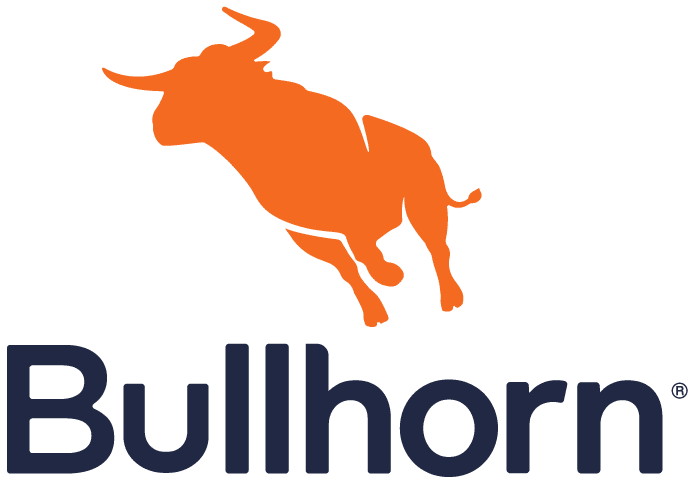 Bullhorn is a cloud-based applicant tracking system (ATS) and customer relationship management (CRM) platform that has a strong long-standing reputation in the staffing and recruitment industry.
In addition to the essentials above, Bullhorn offers modules for sales, accounting, reporting, and vendor management.
The candidate sourcing tools include a Chrome extension which allows Bullhorn to search most job boards and match the search to the ideal candidate profile.
Bullhorn is aimed at agencies of all sizes and is attractively priced for the services it offers.
Zoho Recruit

Zoho Recruit is an all-around recruitment package that stands out for its ease of use and value for money.
The package includes ATS, CRM, and all the admin tools that help a staffing agency run, but with the addition of modules for résumé parsing, background screening, and job-description creation.
It is best suited to larger agencies running multiple projects and dealing with diverse candidate sources simultaneously, and its workflow tools are adept at ensuring cohesion across the agency.
Startup agencies report that Zoho offers an unbeatable range of features for the price compared to other solutions.
Talentnow RecruitX

Talentnow RecruitX is an all-in-one staffing platform that contains all the modules an agency will require, such as ATS, CRM, and integrated accounting and payroll modules.
It stands out as being easy to use and it is aimed at smaller agencies and startups looking to automate their hiring processes.
Talentnow also features a social media module that integrates seamlessly with LinkedIn's recruiting services, making proactive searches and skill-matching simpler.
Despite initial user reports that the system would occasionally hang on mobile platforms, Talentnow's customer service has been quick to respond and fix the bugs.
Recruiterflow

Recruiterflow positions itself as a one-click solution to recruiting needs, focusing on ease-of-use and speedy automation of sourcing and assessment processes.
The system is fully integrated with Outlook and G Suite. It builds on this functionality with an automated emailing module, offering one-click communication templates for maintaining candidate contact.
In addition to the email module, Recruiterflow also offers a Chrome extension which vastly improves search results and lets staffing agencies find ideal candidates three times faster.
Avionté

Avionté is aimed at the staffing and recruiting agencies in the IT, clerical, professional, and light industrial segments, and offers an end-to-end solution for the entire recruitment process.
The system encompasses front- and back-office functions such as ATS, payroll, accounting, and sales tracking. Users report that the UI is friendly and easy to use.
With a minimum requirement of two users, the system is ideally suited to agencies, and the Avionté team works continually to enhance its functions and user-friendliness.
JobDiva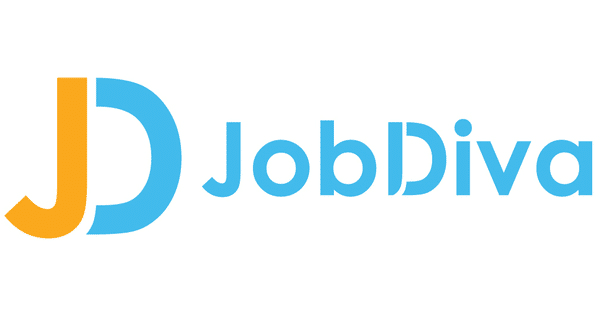 JobDiva is a global player with a strong reputation among recruiters and staffing agencies. The system offers CRM, ATS, and advanced financial analytics tools under the DivaFinancials banner, and it is highly robust.
A particularly enticing feature that is unique to JobDiva is the ability to send emails to up to 250 candidates with one click.
JobDiva stands out as a highly efficient and powerful ATS while offering robustness and dependability across the entire recruiting process.
Breezy

Breezy is a modern all-in-one recruiting platform that is easy to set up and use.
The platform features links to over 50 job boards, automated interview scheduling, reference checking, and integrations with Gmail, Slack, and Outlook.
Breezy is a relative newcomer to the market but has gained a loyal following for its simplicity and user-friendliness. Its pricing model differs from competitors by offering unlimited users at a fixed monthly price, so it appeals to both small and larger agencies.
Oorwin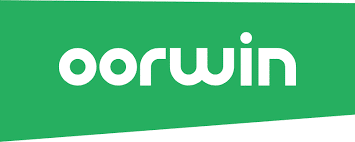 Oorwin is aimed at small organizations and offers a simple-to-use staffing agency software solution.
Coming with a highly intuitive and easy-to-navigate user interface, Oorwin is lightning fast, enabling it to complete searches, scheduling, and candidate communication tasks with maximum efficiency.
As a relatively recent entry into the market, users report a few bugs that are still to be ironed out, but in general, the product is developing rapidly and gaining traction as an alternative to "older" platforms.
JobAdder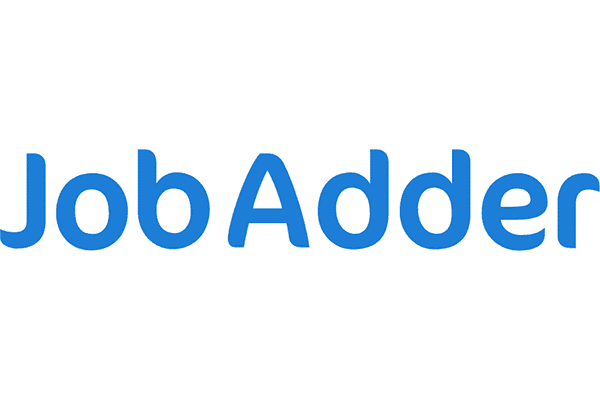 JobAdder is one of the industry's larger players, boasting over 10,000 daily users.
The tool automates searches, manages interviews to optimize workflows, and integrates seamlessly with common payroll and accounting platforms. The developers behind JobAdder are also heavily focused on the continual improvement of the product, which is reflected in its excellent support ratings and demonstrated by constant updates.
JobAdder is part-owned by the job board Seek, so integration with job portals is seamless. Users who have experienced issues are highly complimentary of the level and expertise of technical support.
Crelate Talent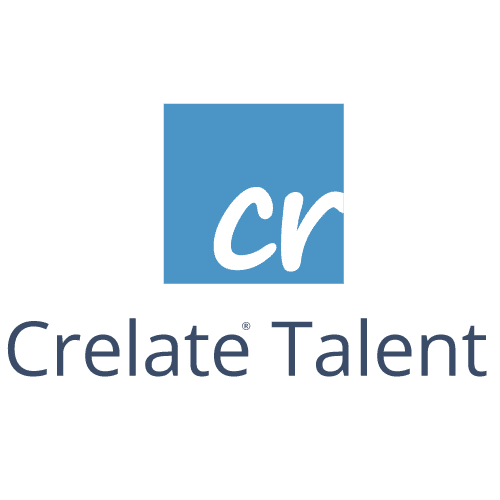 Crelate Talent is a strong all-in-one staffing platform, featuring drag-and-drop candidate selection and seamless integration with Office 365 and Gmail. Crelate Talent has a strong reputation as being easy to set up and customize.
Users have noted that Crelate Talent charges to migrate data from previous systems, but that the migration is fast and free from corruption. Crelate Talent also offers constant updates and upgrades to the system to improve performance.
Staffing Agency Software Key Features
Staffing agency software speeds up a Recruiter's time-to-hire by automating laborious processes. It is a crucial tool for an agency to gain an advantage over its rivals in a highly competitive market. The package needs the following features to make a difference:
Applicant Tracking System (ATS)
Customer Relationship Management (CRM)
Accounting
Payroll
AI-Powered Searches
Interview and Assessment Scheduling
Résumé parsing
Advanced analysis tools
Applicant Tracking System (ATS)
An ATS sifts through thousands of résumés and filters them for a match to the qualifications required for each job on the agency's books. Using algorithms, the list of viable applicants for any vacancy is narrowed down to a manageable size, and an ATS is considered essential for a staffing agency to remain fast and accurate in its choice of candidates to interview.
Customer Relationship Management (CRM)
Following up with candidates can be a time-intensive task. A CRM system automates much of the follow-up, manages all the contact points, and records the entire relationship between the agency and the applicants. Powerful CRM tools also generate reports on the progress of applications for each vacancy, allowing the agency to deliver 100% accurate reports to the hiring organization with ease.
Accounting
The process of billing hiring organizations, managing agency suppliers, and keeping tabs on money flow through the agency can be highly complex. The best staffing agency software packages feature an accounting module that makes the entire income and expenditure function easily manageable.
Payroll
Recruiters work on a heavily commission-oriented basis, and their remuneration can become complex. Automating the payroll function and linking it to the project management of each agent and vacancy on the books simplifies payroll enormously. The top staffing agency software solutions feature either an inbuilt payroll module or link seamlessly to the most common payroll systems.
AI-Powered Searches
Artificial Intelligence is used to search for potential candidates for each vacancy, trawling through social media to find profile matches. In addition to screening candidates who actively apply for a vacancy, AI-powered staffing agency software can search for passive candidates who meet the vacancy criteria and can be proactively approached by a Recruiter.
Interview and Assessment Scheduling
Successful staffing agencies expect hundreds of applications for each vacancy, resulting in a long list of pre-screened candidates who match the required criteria. Interviewing the entire list can turn into a logistical nightmare.
Staffing agency software automates interview scheduling and sends text messages or email reminders to both recruiters and candidates.
Résumé Parsing
Résumé parsing involves the automatic scanning of résumés for keywords or phrases, certified qualifications, or security clearances that verify a candidate's suitability for a vacancy.
The most advanced parsing solutions offer fast and accurate checking of candidate data as skillset, time in a role, and highest management level achieved. Résumé parsing can also be multilingual, extending any candidate screening to include international candidates.
Advanced Analysis Tools
A staffing agency measures its success on the time it takes to fill a vacancy, the average length of service of each candidate placed, and the number of vacancies it successfully fills for each hiring organization. Powerful staffing agency software allows an agency to analyze and trend each performance metric, meaning that performance can be understood and corrective action instigated where necessary.
What Are the Benefits of Using Staffing Agency Software?
These are the most important benefits you will see from using staffing agency software:
Automating laborious tasks
Keeping applicant records organized
Automating Recruiter work schedules
Speeding up recruitment
Reducing recruitment costs
Automating Laborious Tasks
A staffing agency should devote as much time as possible to the recruitment process, not to administrative tasks. Powerful staffing agency software solutions eliminate many of the manual tasks previously performed on MS Office programs and allow a Recruiter to concentrate on revenue-generating activities.
Keeping Applicant Records Organized
Recruitment records can stretch to hundreds of pages of documents for each vacancy, and they must be kept complete and be accessible at all times. Staffing agency software files and sorts applicant records, contact reports, and background information and allows them to be found quickly and stored securely.
Automating Recruiter Work Schedules
Automated staffing agency software helps a Senior Recruiter or Lead Recruiter manage the work pipeline and ensure Junior Recruiters and Entry-Level Recruiters are working at full capacity.
In addition to managing due dates and recruitment steps, the most comprehensive staffing agency software packages project-manage recruitment activities to ensure deadlines are met and the hiring organization is satisfied.
Speeding Up Recruitment
Hiring organizations want vacancies filled as quickly as possible, yet every handwritten assessment or set of interview notes takes time to write up and file—time which eventually mounts up and slows down the entire process. Staffing agency software cuts out the time spent on menial tasks and reduces the total time to hire considerably.
Reducing Recruitment Costs
While earning the majority of their money through commissions, Recruiters receive a basic fixed salary. Spending time on admin tasks makes a Recruiter unable to devote time to revenue generation.
Productivity drops considerably and the fixed costs in the agency do not produce the results required. By reducing the amount of admin work, staffing agency software solutions allow more time for revenue-generating tasks and thus reduce the total cost of each recruitment.
What Are the Challenges of Implementing Staffing Agency Software?
Implementing new software is never free of problems, and staffing agency software is no exception.
The key challenges to be expected are:
System configuration
Fine-tuning the system
Migrating data from previous systems
User willingness and uptake
System Configuration
Setting up staffing agency software to perform exactly as desired requires time and planning. Senior Recruiters should collaborate with admin staff to decide exactly what the system should do, and set it up according to these exact specifications.
Fine-tuning the System
However good the staffing agency software is, it is not a silver bullet and needs to be streamlined to perform as efficiently as possible. Each agency has different milestones in the recruitment process and should spend time customizing the software to reach them quickly and without skipping crucial tasks.
Migrating Data From the Previous System
Before the implementation of staffing agency software, recruitment records may have been kept in different formats in diverse locations. All the agency's historical records should be migrated into the new system to ensure nothing is lost or corrupted. This is a time-consuming exercise and sufficient time should be set aside to ensure it is completed faultlessly.
User Willingness and Uptake
New systems often cause resistance among seasoned staff. A CRM system is only successful if it is populated with data, and more experienced Recruiters may find it difficult to change long-term habits and adopt new work methods.
An agency should ensure that adequate training is provided and team members are given enough time to adapt to the new system. In extreme cases, more pressure—either through incentives or censure—may be required.
Expert Tips for Deciding on the Best Software for Your Needs
The market is full of excellent packages at various pricing levels, so here are the things you should consider before deciding on which package is right for your organization:
Measure current metrics against the new system's capabilities
Set performance targets
Plan the implementation
Choose a partner, not a vendor
Measure Current Metrics Against the New System's Capabilities
Each step in the recruitment process takes time and incurs costs. Both these factors should be measured and trended to determine the possible upside of implementing staffing agency software, and the agency should analyze each vendor to ascertain how much profit can be made by implementing their system.
Set Performance Targets
Any financial upside identified should be the focus of SMART (Specific, Measurable, Actionable, Realistic, and Timed) targets. The agency should work towards achieving certain goals within a specified time after implementing the new system and the staffing agency software chosen should make the agency's job of reaching these targets easier.
Plan the Implementation
Implementing a new staffing agency software solution must be planned intricately, and sufficient time must be factored in for the system to bed in. In addition to the time needed to fix bugs, migrate data, and streamline the system, the staff will also need time to become comfortable with the new work processes.
An agency should choose a system that offers enough vendor support to guarantee a fast and safe transition from previous systems. There are hundreds of different staffing agency software solutions on the market, and you should look for a vendor who offers extensive after-sales support in setting up the system, fixing glitches, and customizing it to specific needs.
Pricing
The pricing for staffing agency software is calculated by the user and is as follows:
Vendor Average Annual Pricing per Employee
Bullhorn
n/s*
Zoho
$300
Talentnow
$360
Recruiterflow
$828
Avionté
n/s*
JobDiva
n/s*
Breezy
$1716**
Oorwin
n/s*
JobAdder
n/s*
Crelate Talent
$660
*denotes pricing information not supplied by the vendor
**Breezy charges a flat fee per month with unlimited users
What Are the Most Important Integrations With Staffing Agency Software?
The best staffing agency software covers all the bases in terms of the recruitment process, but integrations add extra value to the package.
If a payroll module is not part of the staffing agency software, the package should integrate seamlessly with the most common payroll software and commission-based payroll software.
Staffing agency software should also offer seamless integration with MS Outlook, Gmail, and the most common calendar platforms, to ensure that communication between the agency and its candidates is optimized.
Similar Software Solutions for HR
If you are looking for something slightly different from staffing agency software, take a look at these alternative HR-related tools:
| | |
| --- | --- |
| Business Area | Software |
| Recruiting | |
| Payroll | |
| General HR | |
Frequently Asked Questions About Staffing Agency Software
Here are the most important questions asked about staffing agency software:
What is AI in recruiting?
What is the best staffing agency software for me?
Do I need staffing agency software?
What is new in HR technology?
What is AI in Recruiting?
AI or artificial intelligence is the use of computer algorithms to replace manual candidate searches and evaluations. Thanks to machine learning, AI-powered staffing agency software uses historical data to fine-tune the process and help agencies find the most qualified candidates faster than ever before.
What is the Best Staffing Agency Software for Me?
This depends on your agency and the type of clients you are dealing with. Take a look at our tips above to get a better idea.
Do I Need Staffing Agency Software?
If you are still running recruitment using Word, Excel, and a separate database, you are spending a lot of time on manual tasks that other Recruiters have automated. They will be faster than you and could beat you to deals.
What Is New in HR Technology?
Many of the processes that used to be performed by agents are now run by bots or AI. This simplifies the Recruiter's job and makes it less prone to human errors.
Hiring Resources for Ambitious Companies