Why Are Applicant Tracking Systems Important in Business?
Technology has been advancing at the speed of light over the past few decades, making nearly all sectors considerably easier to handle and work in. Although there are some repercussions that come with the advancement, we can't deny that the overall quality of life has improved due to its global impact.
Back in the day, when everything was done manually, big company employers had to go through thousands of job applications before finding the perfect fit for their business. This process would take days—if not weeks—but it wasn't considered a bother because no one knew better.
We take things for granted these days, forgetting that there was a time when we had no options.
In the world of Human Resources, technology has got so much to offer, making everything ten times simpler than it used to be. Software contributes to the well-being of the sector more than you may think, and it is the perfect moment to have a discussion about why you need to search for solutions that will make your HRs' lives less complicated.
Have you really thought about the reasons to consider implementing tech solutions in your business? Do you understand why software, such as applicant tracking systems, is important for the overall well-being of your HR sector? Don't worry if you don't—we're here to help.
What Are Applicant Tracking Systems?
Applicant tracking systems (ATS) are software solutions that aim to make the hiring process faster and easier for recruiters. The main advantage is that they help the HR sector avoid mistakes that occur regularly in business.
Errors happen all the time, so having a system that ensures you don't make any during recruitment processes makes your company much more professional. Applicant tracking systems come with plenty of advantages you should know more about.
Keep scrolling to find out what makes the perfect ATS!
What Are the Advantages of Applicant Tracking Systems?
The implementation of an applicant tracking system is the most reliable way of going through hiring processes. Once you introduce an ATS to your business, you will minimize the possibilities for making mistakes.
If you're curious about the advantages of an applicant tracking system, let's take a look at the most relevant ones:
Saves time
Tracks processes
Improves candidate experience
Records interviews
Allows for collaborative hiring
Screens CVs
Provides actionable data
Allows for social media sharing
Improves the quality of employer branding
Increases reach
Saving Time
Applicant tracking systems are well-known for their time-saving aspect. Having to do all the work manually might take you days, so implementing a system that allows for the HR department to focus on more relevant aspects of the business is going to boost your team's productivity.
If you decide to introduce an applicant tracking system to your company, you will notice the following benefits:
You will no longer have to share job postings manually on social media. As soon as you introduce an applicant tracking system, you will get to share newly available positions all over your company's social media networks using a single click
You are going to start talking to relevant applicants only. Applicant tracking systems are capable of sorting all the CVs you receive. When they're done scanning them, these systems organize them into separate sections, allowing you to read through the adequately qualified ones only
Sending follow-up emails will become a thing of the past. If you decide to get your hands on an applicant tracking system, you can rest assured that you'll never have to send another follow-up email. This type of system does all the hard work for you automatically
Posting ads on job portals is no longer going to be a problem. Just like with social media sharing, applicant tracking systems let you post ads on free portals in a single click, saving you lots of time and nerves
Tracking Processes
Having a system that tracks all applicant processes from the moment they apply for the position is going to be beyond useful for your HR department. For example, if the newly opened position requires candidates to think and process information quickly yet thoroughly, an ATS can show you how much time they spent completing a certain task.
Applicant tracking systems are an excellent way of filtering the applicants before you even get to meet them.
You can also see if your company's application process is flawed through an ATS. It's not a good sign to have more than ten candidates stuck on a certain task, and you wouldn't even be able to find out about it without an ATS unless applicants told you about it upfront.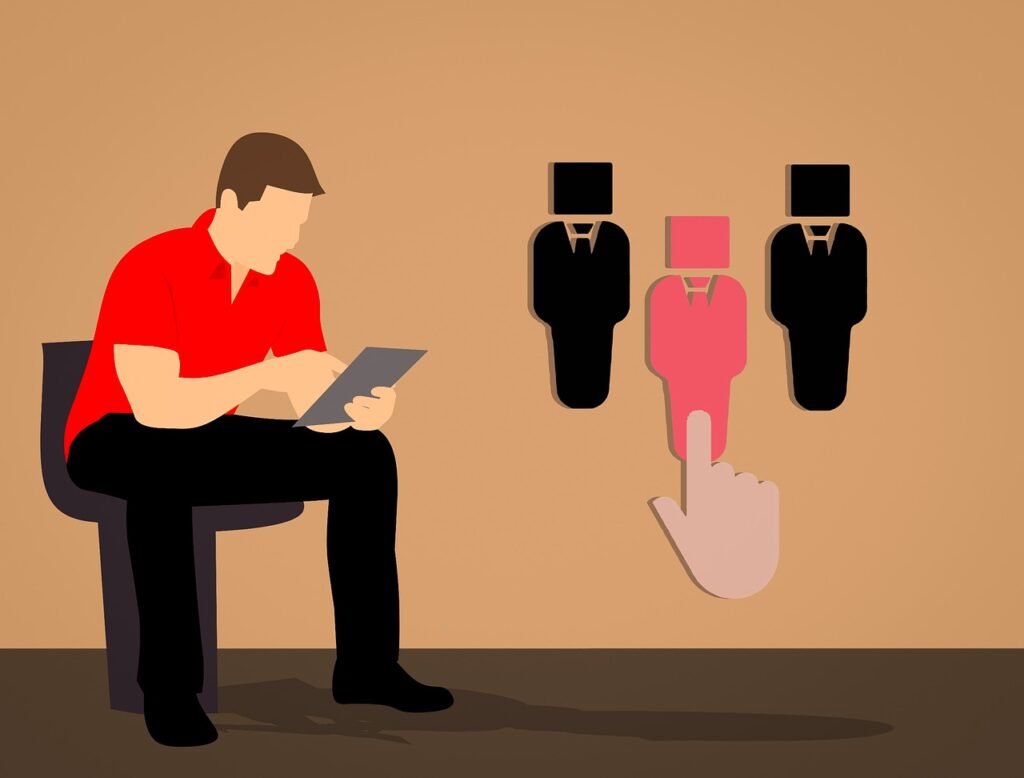 Source: Pixabay
Improving Candidate Experience
Your business is expected to be up-to-date with the latest technologies these days. If your candidates realize that that's not the case, they will probably avoid your company's job posting altogether.
In case you decide to make the entire application process easier for applicants, however, you will come across as an employer worthy of respect. Applicant tracking systems let you share job postings all over social media, and these networks are the perfect place for most applicants to find out about your company.
You need to be aware of the fact that employers who are where their target audience is are far more successful than those who aren't. We all spend a large portion of our time on social media, and that's where anyone is most likely to find us. As soon as you become aware of this fact and use it to your advantage, your employer branding will flourish.
All in all, as an employer or head of HR, it's necessary for you to present your company as approachable—nobody enjoys complexity.
Recording Interviews
Interviews might be the most difficult part of the hiring process. You can never be sure whether you treated all candidates equally or not—mistakes happen, and it's nothing to be ashamed of. Things like this usually happen accidentally, and it's useful to have something that can back you up and show you where you make such mistakes.
Applicant tracking systems can also help your HR department make important notes on candidates. This will allow for efficient comparisons between each applicant that will ultimately result in your making better decisions for your company.
Collaborative Hiring
Collaborative hiring can act as teambuilding at times. When you have HR software that supports it, you shouldn't miss out on an opportunity to unite your entire HR team and have them work together on hiring processes.
Let your employees talk about candidates, exchange notes, opinions, thoughts, and other things that are crucial to creating a professional bond within the workspace. This is what's going to contribute to the office environment the most—a reliable team is your business's most crucial asset.
Keeping your team satisfied and collaborative at all times should be your top priority—income is not the only thing employees stick around for, and many employers fail to realize that.
CV Screening
We've all known that companies don't examine CVs thoroughly, but it's still surprising to find out that employers spend less than eight seconds looking at a CV. As soon as we imagine getting 250 CVs for a single position, though, eight seconds starts to sound like a long time.
HR departments have got lots of work to do in such situations but don't you think that they should spend their time doing more important things? The creators of applicant tracking systems certainly do.
If you want to make the lives of your HR members easier, it would be a good idea to start considering getting an ATS. It's going to complete all the CV screening processes and sort them out in the blink of an eye.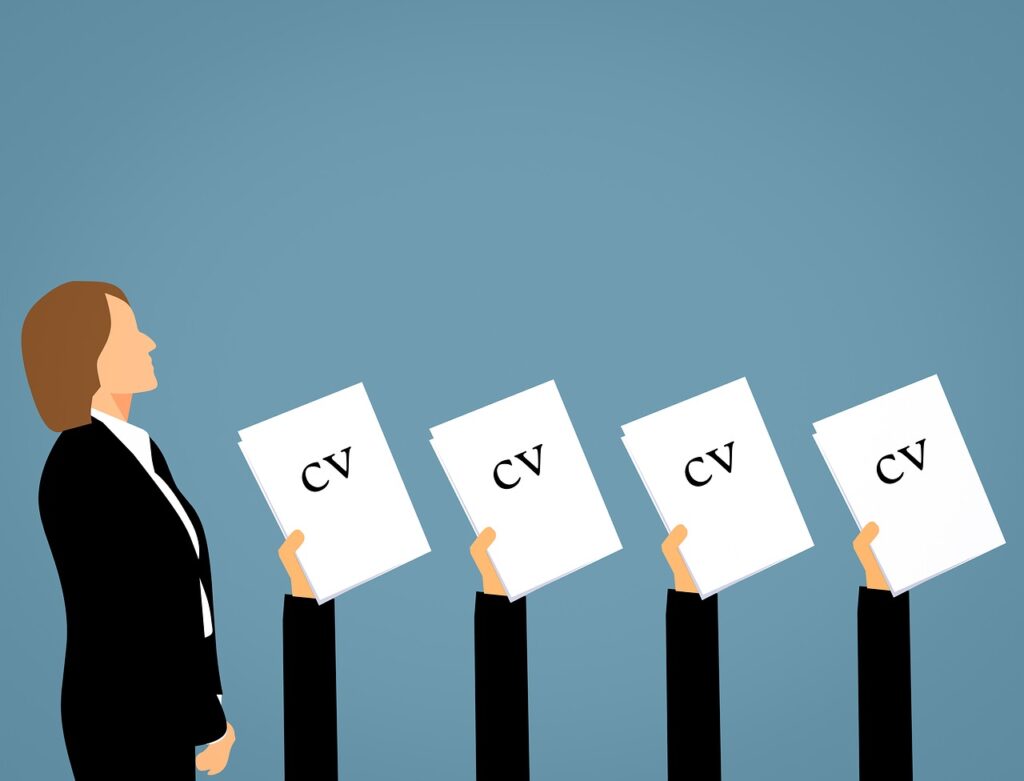 Source: Pixabay
Providing Actionable Data
As soon as you introduce an applicant tracking system to your business, you'll come to realize that you've been missing out on crucial data-based decision-making. Your HR department will be relieved because this software provides actionable data that makes everyone's work a lot easier.
Duplicate applications, for instance, won't be a problem anymore since applicant tracking systems merge them automatically. You will also notice a change in how candidate information—such as skills and background, for example—is handled because an ATS sorts data in a way that makes it easy for your HR to read.
Social Media Sharing
When you dive into the world of job offerings, you immediately see how much hard work goes into it. Each newly opened position needs to get shared all across a business's social media networks so that the reach is extended. This type of manual work is no easy feat, which is why you should allow a software solution to do the job in your HR's stead.
With the help of applicant tracking systems, you can share job offerings automatically. It all happens in the blink of an eye (or a click of a mouse) and makes your HR team happy.
Improving the Quality of Employer Branding
Employer branding is outstandingly valuable in the world of business for many reasons, and it should be one of your goals to make it stand out. Showing your candidates how things are done in your company and what kind of benefits your employees have is crucial if you want your business to thrive.
Being up-to-date with technology is just one of the requirements of quality employer branding. Your potential employees are capable of figuring out whether you're using modern methods a lot easier than you may think, so don't try to hide the facts. Understand the issue and work on it—there are plenty of companies that could use some help with technology, so you're not alone.
Applicant tracking systems can help you extend your reach and engage with your candidates better. This is the most important part of employer branding you should not neglect by any means. If you want to be successful in the field, try to introduce new ways of doing old things—it goes a long way.
Increasing the Reach
One of the most important things you need to be aware of is that applicant tracking systems can extend the reach of your job postings like no other method. If you're wondering how that's possible, it's quite simple—an ATS can analyze keywords and boost your SEO game.
Think about it—if your company is located in Manhattan and you have an open position for a journalist, how do you think your applicants will find you through Google? They're going to type 'journalist job posting Manhattan,' which is precisely the keyword you rank for, thanks to an ATS.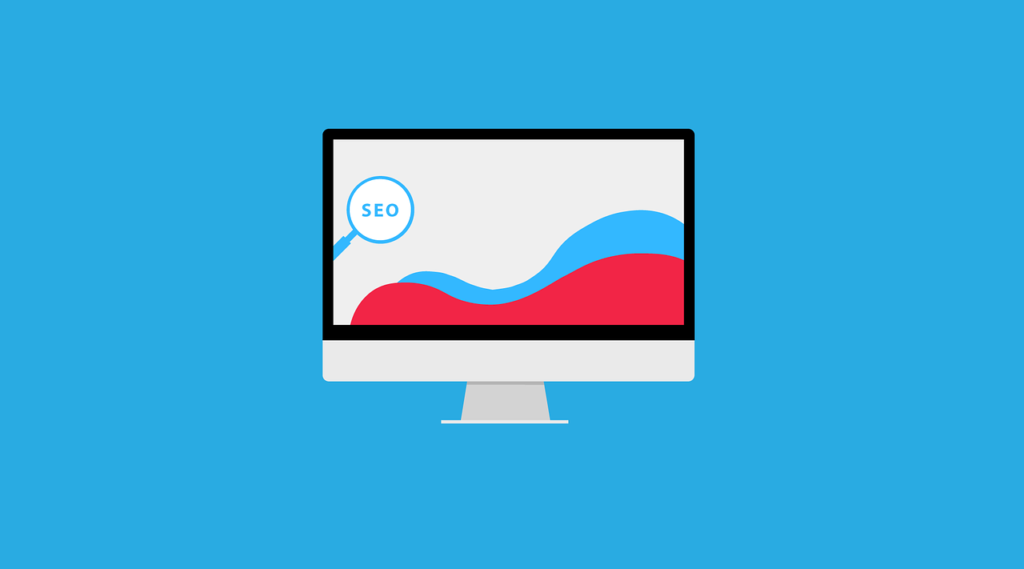 Source: Pixabay
If you need to find applicants who are best qualified for the position your company offers, getting an ATS is going to be your best bet. It will expand your candidate pool more than you can imagine.
What Are the Best Applicant Tracking Systems?
In today's day and age, there are plenty of applicant tracking systems on the market. Finding them has never been easier, but that doesn't mean they're all just as useful or successful at what they do.
If you're curious about which applicant tracking system would be best suitable for your business, you should check out the following ones.
| | |
| --- | --- |
| Applicant Tracking System | Benefits |
| SmartRecruiters | Has an advanced filter search Allows for super easy message records tracking Facilitates excellent inner communication |
| Bullhorn | Has access to LinkedIn records within the system Tracks all email interactions with candidates Allows for simple data management |
| BambooHR | Has customizable email templates Allows for super easy onboarding Is one of the most user-friendly platforms |
| Workable | Allows for posting on several job boards using a single click Schedules meetings super easily Allows for data protection with access rights for the HR team |
Who Are Applicant Tracking Systems For?
If you're uncertain whether your business needs an applicant tracking system, you should take a look at which companies use it the most.
| | |
| --- | --- |
| Company | Percentage |
| Small and medium business | Less than 20% |
| Larger businesses | 70% |
| Fortune 500 businesses | 90% |
As you can see, no matter how large your company is, you should consider introducing an applicant tracking system to your business.
Many startups believe that the majority of brand-new technologies are reserved for well-established companies, but this is untrue. If your company is a startup, we assure you that tech implementation will make you a pioneer in the field and will make your life easier. Don't hesitate—improve your business in all the areas that make it possible.
Do Applicant Tracking Systems Save Money?
If there's no other reason as to why you would get an ATS for your business, you should consider the financial aspect of hiring processes. As soon as you introduce an ATS to your HR department, you won't need as many monetary resources as you used to.
Think of it this way—your HR team needs lots of time, effort, patience, and dedication to review all those job applications each time you have an open position—and remember that time is money.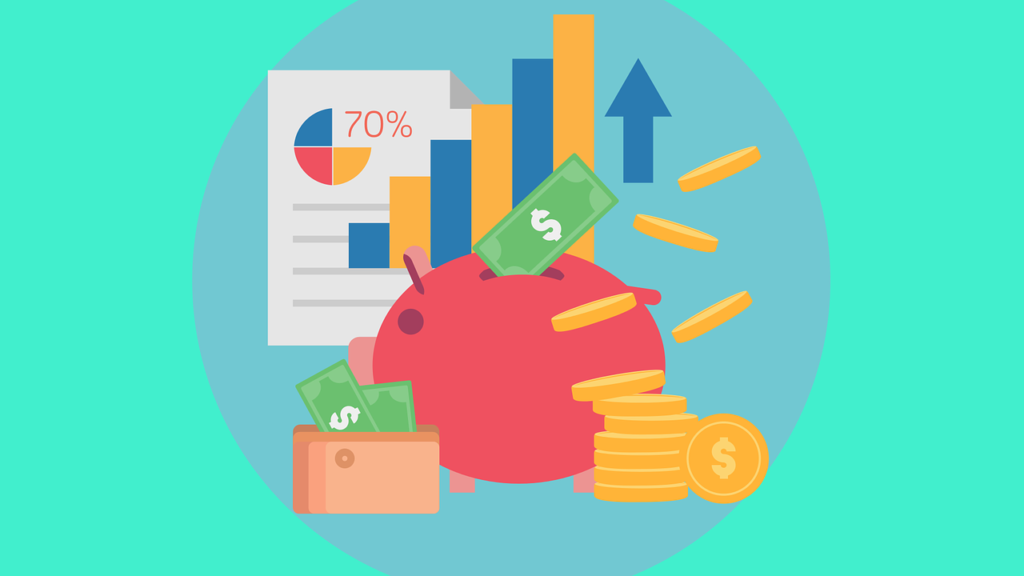 Source: Pixabay
Applicant tracking systems are a fantastic way of cutting any unnecessary costs. The real benefit is that you can invest the money you save on the HR department in some other areas of the business.
What You Should Look for in Applicant Tracking Systems
Applicant tracking systems usually come with a wide array of features that are proven to be beyond useful for businesses. This doesn't mean that all features are equally relevant, though.
If you want to know which features you should be on the lookout for, make sure that the ATS you choose has the majority of the following ones:
Automated email templates
Mobile-friendly recruitment options
User-friendly applicant database
Simple interview scheduling
Easy sharing of job postings across social media and job boards
Analytics and reports
Automated CV screening
Simple in-system team collaboration options
How Applicant Tracking Systems Ensure Secured Data
GDPR compliance has been one of the most talked-about topics for a few years now. As time passes, data privacy is becoming more and more relevant in the world of business. Resumes, as well as other business data, contain what is considered to be sensitive information, and it needs to be kept safe.
The majority of applicant tracking systems are fully GDPR compliant, meaning that you don't need to worry about sensitive data if you introduce one to your business. If you're uncertain how to deal with such data on your own, getting an ATS will be your best bet.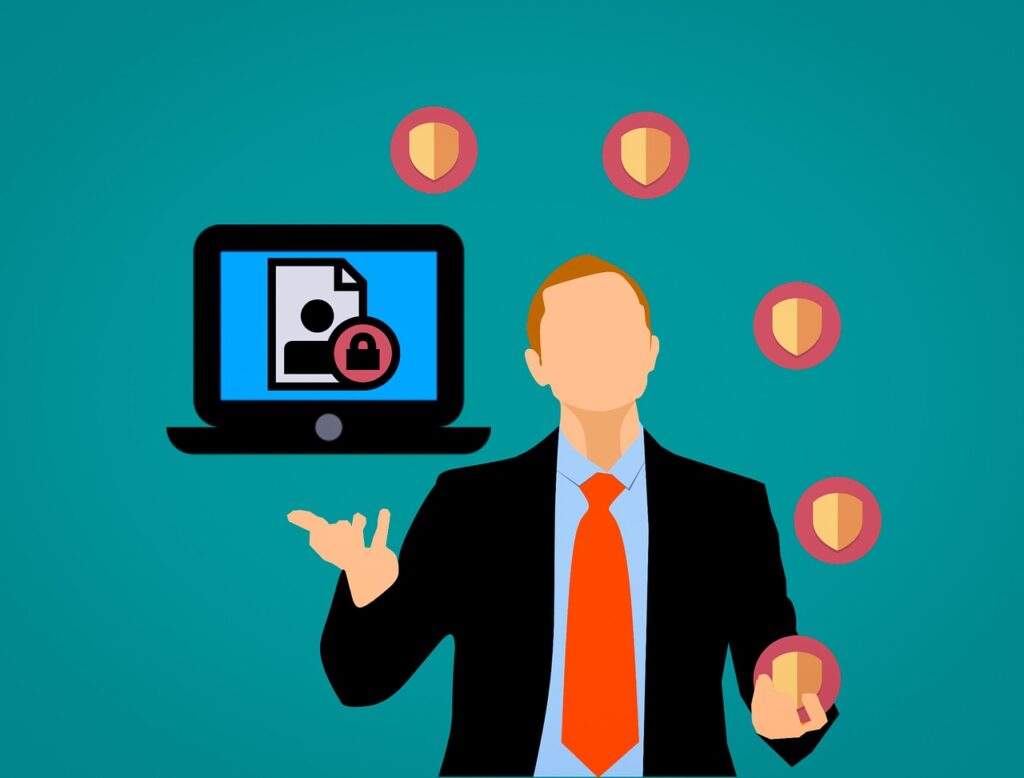 Source: Pixabay
Dealing with stress over data and information is not worth it if you can afford a software solution that will make it all go away.
Why You Should Introduce an ATS to Your HR Department
If you're still not convinced that you need an applicant tracking system available in your HR department, you should check out some additional benefits of having an ATS. As soon as you introduce one to your business, you'll come across the following advantages:
Improving the cost per hire
Centralizing candidates in one database
Examining real-time analytics
Automating data collection
Automating communication
Check out our top 10 applicant tracking systems!